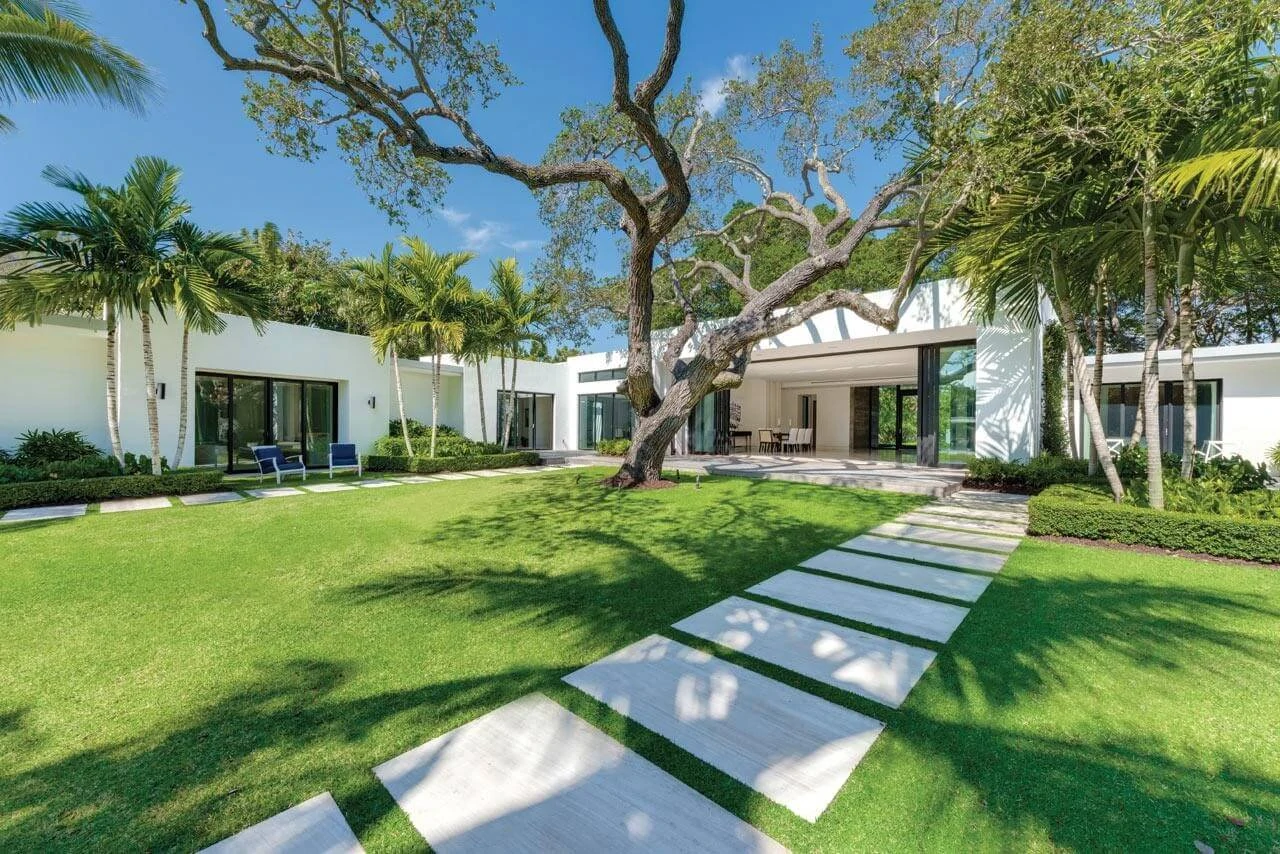 Ornate hardscaping can redefine the use of outdoor space and incorporate built environment structures
Cool blue tones against the greenery can add a pop of colour to make your outdoors stand out
A sustainable mini-garden to plant your own fruits and vegetables
Transitional landscape design by decorating the outdoors with what is normally considered indoor elements
Vertical gardens decorate empty walls and cool the air
Imagine waking up in the morning to the birds chirping outside. The sun is shining, and the weather is nice and windy. All you want is to enjoy the great outdoors with a cup of freshly-brewed coffee.
Wouldn't this experience be ten times better if you had a lavish landscape to lounge in?
Now that we got you thinking about it, let's check out the 5 landscaping trends of 2021!
1. Ornate hardscaping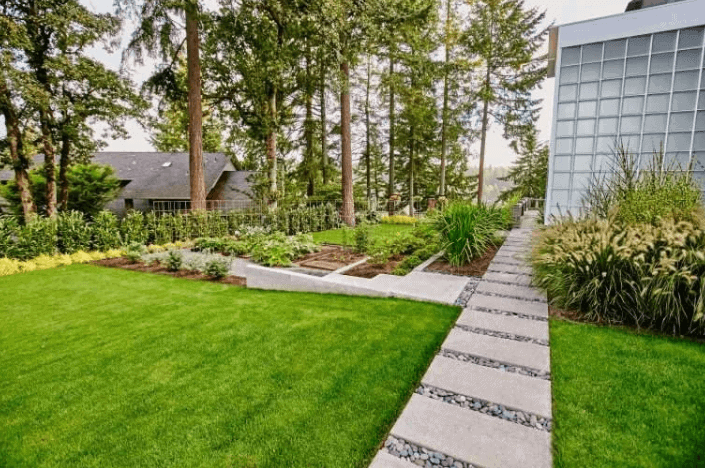 When people hear the word landscape, what usually comes to mind is thick, lush greenery. But how about we change it up a little?
With hardscape, you get to incorporate built environment structures into your landscape. From materials like wood, concrete and stone, it redefines the use of outdoor space. A wide expanse of hard flooring allows you to set up a barbecue grill, roll out a yoga mat or start roller-skating. Anything goes!
Gone are the messy overgrown shrubs and the maintenance that comes with it. In fact, hardscaping can also increase the value of your property due to the added living space and dimensions.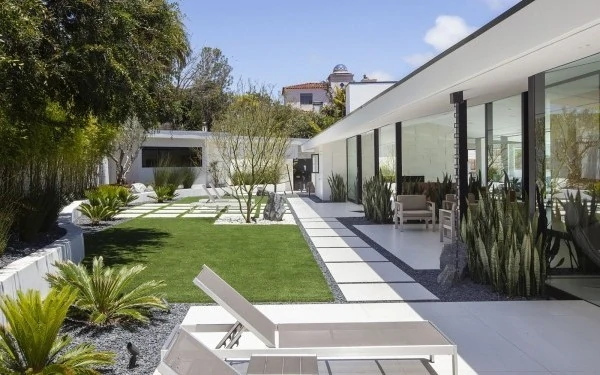 2. Shades of blue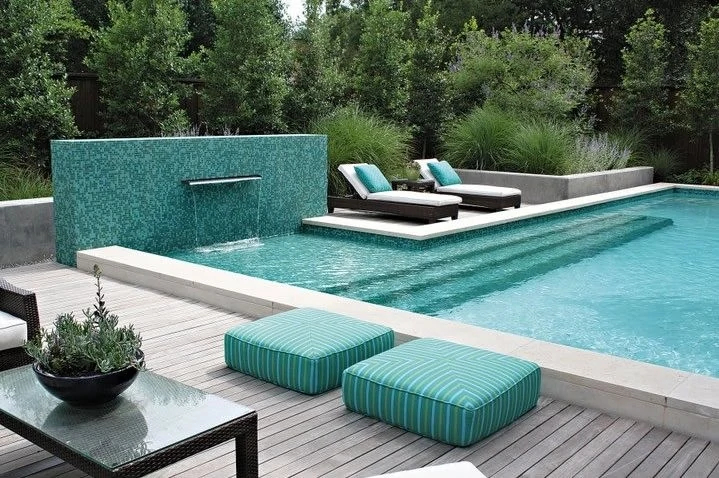 How about a soothing blue colour palette to chase away the blues in your soul? Or, on a less gloomy note, to match the wonderful blue sky?
Breaking free from the stereotypical offerings of green landscaping, applying cool blue tones can come off as striking and make your home instantly more memorable! From tiles, sculptures, pottery and furniture, you can also plant natural blue-coloured flowers like irises, hydrangeas, and Forget-Me-Nots to bring the colour scheme together.
It is also functional as it is pleasing to the eye. The colour blue is psychologically known to lower your stress levels, which is exactly what you need to be able to enjoy the fresh air!
3. Sustainable mini-gardens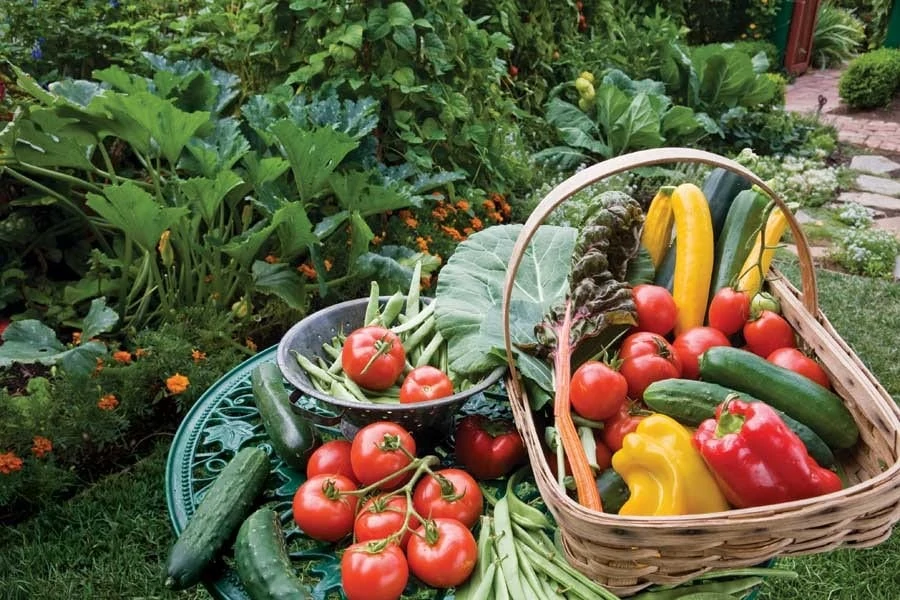 What do you say to having a lovely garden that is both cost-efficient and eco-friendly?
Let's give back to mother nature by composting our own wastes. Many things can be used as fertilisers — eggshells, coffee grounds, and even banana peels! While you are at it, plant as many trees as you can as it helps store carbon into the soil.
And instead of buying fruits and vegetables that might be drenched in chemicals and pesticides from the markets, why not grow them yourself? You can have your cake — uh, fruit — and eat it, too!
If you want to know more about kitchen gardens, have a look at this article!
4. Transitional landscape design
How cool would it be to take the indoor, outside?
Combining both contemporary and traditional elements of landscaping, it is the best of both worlds for homeowners who dare to experiment. That flooring you have in your kitchen? Bring it out to the garden! In fact, have an entire dining table out there too so you can enjoy a dinner party out in the open.
If you wish to bring your electrical items out as well, just be sure it is well-protected from the rain and…burglars.
5. Vertical gardens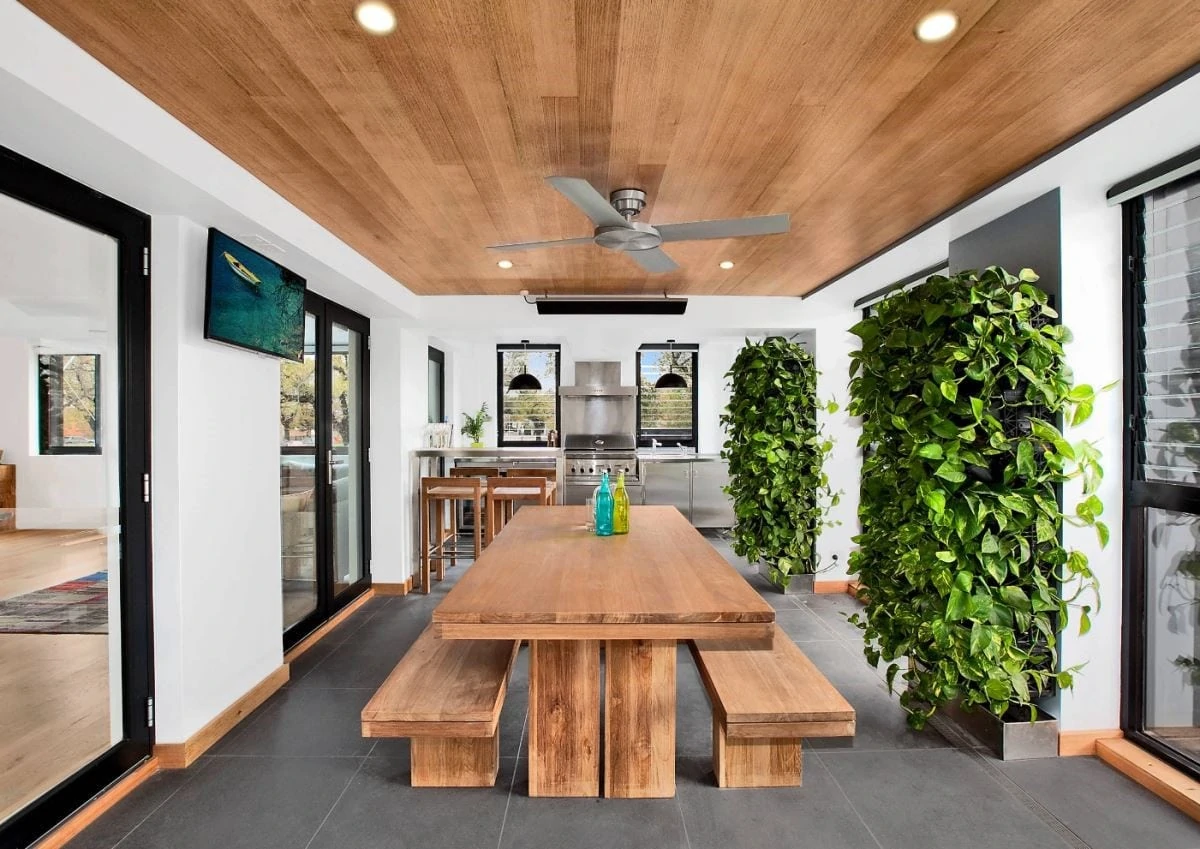 Introducing…the great wall of gardens!
A vertical garden is a smart trick where plants are grown on a vertically suspended panel — be it walls or fences — by using hydroponics to ensure they are getting nutrients despite the absence of soil. This landscape trend is perfect for those with a smaller lawn size as it optimizes space efficiently.
During the hot weather (which is almost constant here in Malaysia), these vertical gardens can help cool the air through a process called "evapotranspiration". Water that sustains the plants is transferred to the atmosphere, effectively bringing the temperature down.
Last but not least, it can also provide a nice backdrop for your latest Instagram post!
So there you have it! Did any of these landscape trends catch your eye? Quick, pick up the phone and make a call to your landscape designer! Once your landscape gets a makeover, your neighbours will go green, too — but with envy.
Do you think landscaping is an important part of decorating a house? Tell us in the comments below!