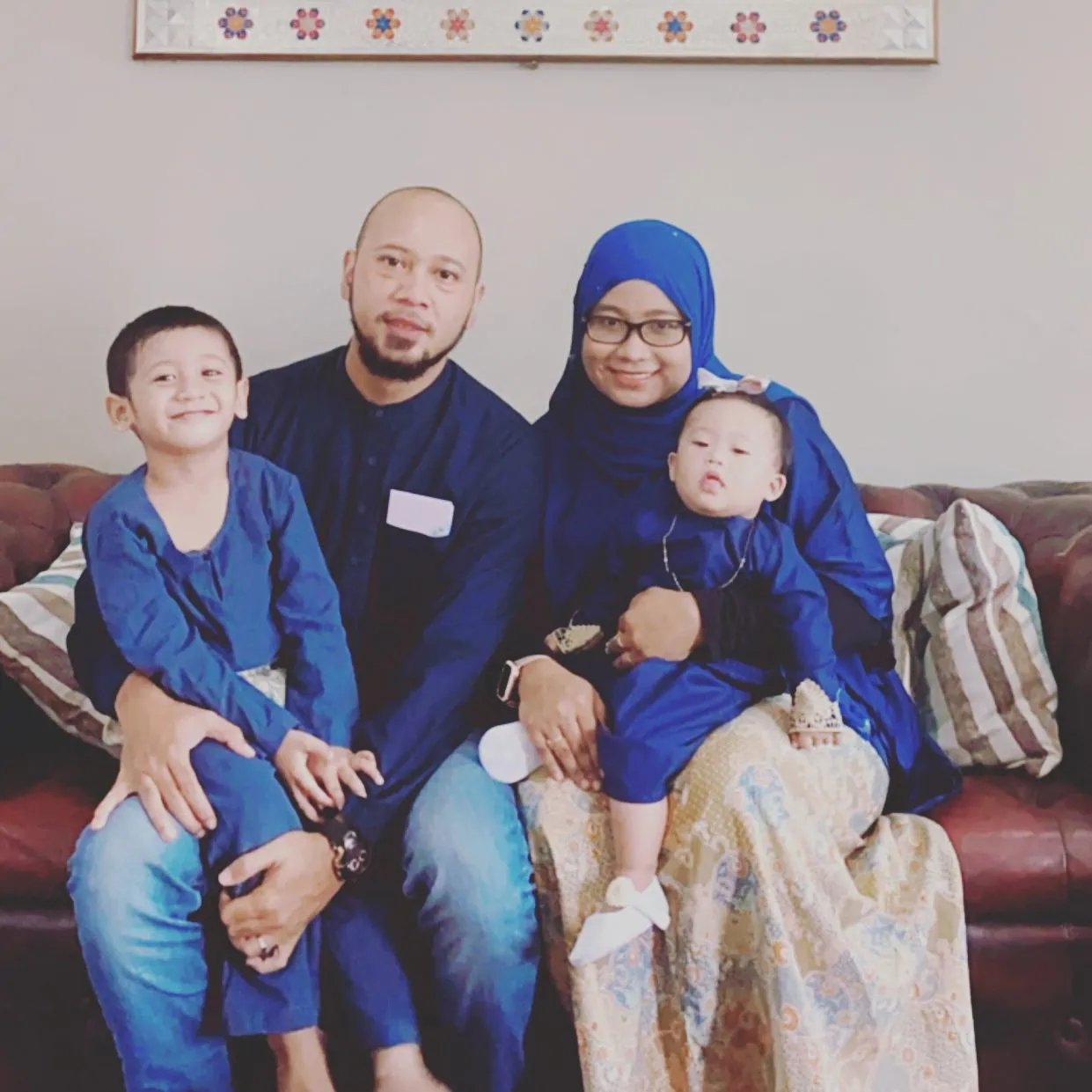 The harder the challenge, the stronger the bond.
A close knit family that is ready for any obstacles
Fortunately, Zara had no serious health condition
For the family, Zara was a gift from heaven
Noraniza advises us to love all our children equally
Anyone who interacts with Raja Amir and Noraniza's family will be instantly taken in by their closeness. Just observing the way they loved each other was enough to bring a wholesome warmth into my body. 
Noraniza was all smiles as she handled her two boisterous children, and their father was looking at them in an adoring way that made my childhood feel inadequate. I am impressed because I have seen many other families who are worse off compared to them.
Usually, the children are disconnected from their parents, physically present in the real world but mentally gone, sucked into their handphones. The pursuit of material wealth has made parents apathetic towards the situation of their young, and this degeneration is apparent in most families.
Yet, against all odds, Raja Amir and his wife have made a happy family together even though their youngest daughter has down syndrome. Yes, you've heard me, right.
Amazing isn't it? The burning question we are here to answer is this: how did they do it?
A story of broken hearts and painful acceptance
Fate has a plan for everyone, and apparently, it decided that Raja Amir and his wife were stronger than most to care for a special soul. Noraniza looked down when she talked about discovering that her daughter, Raja Izz Zara, had down syndrome.
"We didn't know she had down syndrome since everything seemed fine during the pregnancy. The check-up we did for the past nine months didn't detect anything," she said, taking a deep breath. Her husband held her hands.
Even after she was born, they did not notice anything amiss. But two days later, their strength and conviction as parents are about to be seriously tested. The doctor informed them that their daughter possessed several physical features, which suggest that she had mild down syndrome.
These characteristics she mentioned are a flattened face, almond-shaped eyes that slant up and a single deep crease across the centre of the palm.
"We cried a lot after knowing the news, not because we were sad that she had down syndrome, but more about how other people will accept her and think about how her future will be affected," Noraniza said, voice breaking as she held back the pain.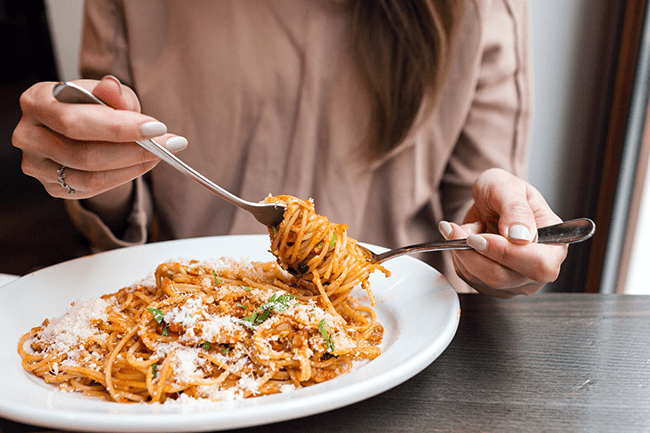 From left, Raja Zarif Shah and Raja Izz Zara.
Strength tempered by adversity
"Everyone was shocked. But we received a lot of support from our families and friends. They give us positive thoughts, motivation and advice on how to care for Zara. Also, they all fell in love with her," she said, smiling through her grief.
I didn't want to be a devil's advocate, but I couldn't resist asking her if it would have been better if they had not conceived her in the first place. Noraniza was quick to answer.
"Yes, we will choose to have her, no matter what her condition is. For us, she is our special gift from Allah SWT, and she will bring us to heaven," she said, meeting my gaze without flinching.
Regardless of this terrible news, Raja Amir and his wife quickly galvanised into action, figuring out the best way to become parents to their daughter.
"We did a lot of research, asked around, did a blood test and took her to a detailed check-up to find out if she has a critical health complication," she said, at the same time, looking affectionately at her daughter, who nestled on her lap. With a gentle hand, she ruffled her hair. Up until now, they diligently follow up with routine appointments.
They aimed to send her to a private routine therapy once her full condition is known. However, since the Covid cases were high back then and schooling was going on and off, they decided to hold it. The idea was that they wanted to send her to school and to provide her with all the support and special education she needed.
A happy girl, Zara was very well behaved. Most of the time, she just had a mild fever and would get better after several hours or a day. As far as Noraniza could recall, Zara fell ill only once, and she had to be taken back and forth to the clinic to clear her cough and phlegm.
"For me, it was not hard, since she is healthy," said Noraniza, "Alhamdulillah. But I know that some parents struggle to raise their down syndrome child, especially if the child needs extra care due to critical health complications. By the end of the day, parents will do the best for their child even if they need to sacrifice more, regardless of whether the child has special needs or just being a typical kid."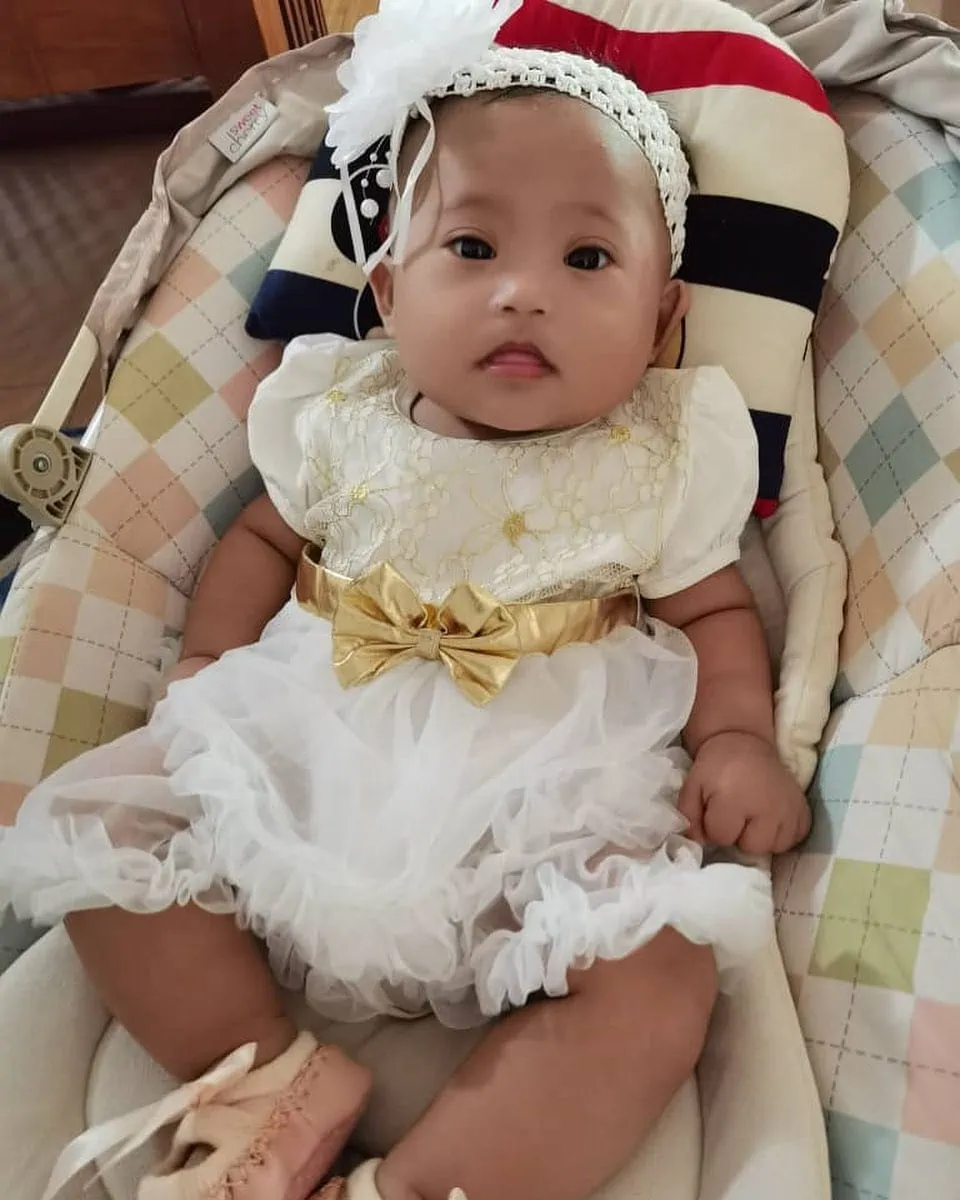 Happy Zara with unconditional love from her parents. 
Love and acceptance
Noraniza is uncertain if her eldest son, who is six years old, understands the condition of his little sister. Being surrounded by three uncles and close to them, he can be rather aggressive. However, he is much softer when treating his sister. They sleep in the same room and play with toys together. 
"I told him that her sister is really special and he needs to take care of her more," she said, smiling at Zarif. According to Noraniza, he would be angry if other people were to tease her. However, sometimes he shows great jealousy towards her when she gets more attention.
Unlike most parents who feel burdened by their down syndrome child, Noraniza experienced many happy moments with her.
"As a mother, my happiest moment happens every night when she cuddles me to sleep. The first thing she will do in the morning is to smile when she sees me and asks me to hug her," Noraniza said with a bright smile on her face. Her face turned sombre when I asked her about any bitter memories.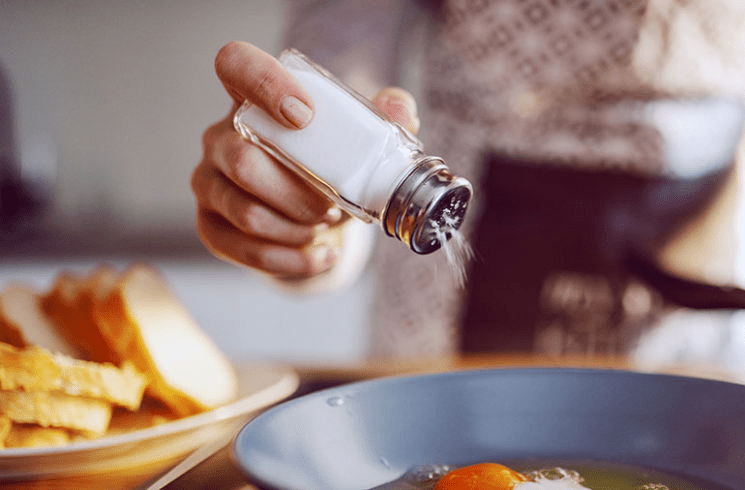 Zara experiencing the beach for the first time.
Her saddest moment was during their vacation in Langkawi. At that time, Zara was still learning to walk, but she was rather active in the room, playing and eating at the same time. Suddenly, she fell down and bit her tongue badly.
"Due to a few seconds of our recklessness, her tongue needed five stitches. I am very sad because I felt that I failed to take care of her," Noraiza said, looking troubled. There appeared to be a nagging thought at the back of her mind, so I decided to ask her.
"Honestly, I'm still a bit worried about her future. What would happen if my husband and I died first," she said, tears streaming down her cheeks, "Who will take care of her? Hence, I tried my best to slowly secure assets for her as well as her brother so they won't suffer in life if we were not here anymore. However, it is what it is. All we can do is prepare and hope for the best. But, as long as we are alive, she will get the same treatment as her brother. I will try my best to give her whatever she needs." She patted her daughter. Sitting there together with them, I could almost feel their love radiating from every minute gesture.
Her parting words were these, "Be patient, appreciate the moment, and love him or her as much as you loved your other kids."
Looking for more related article? Check them out here: