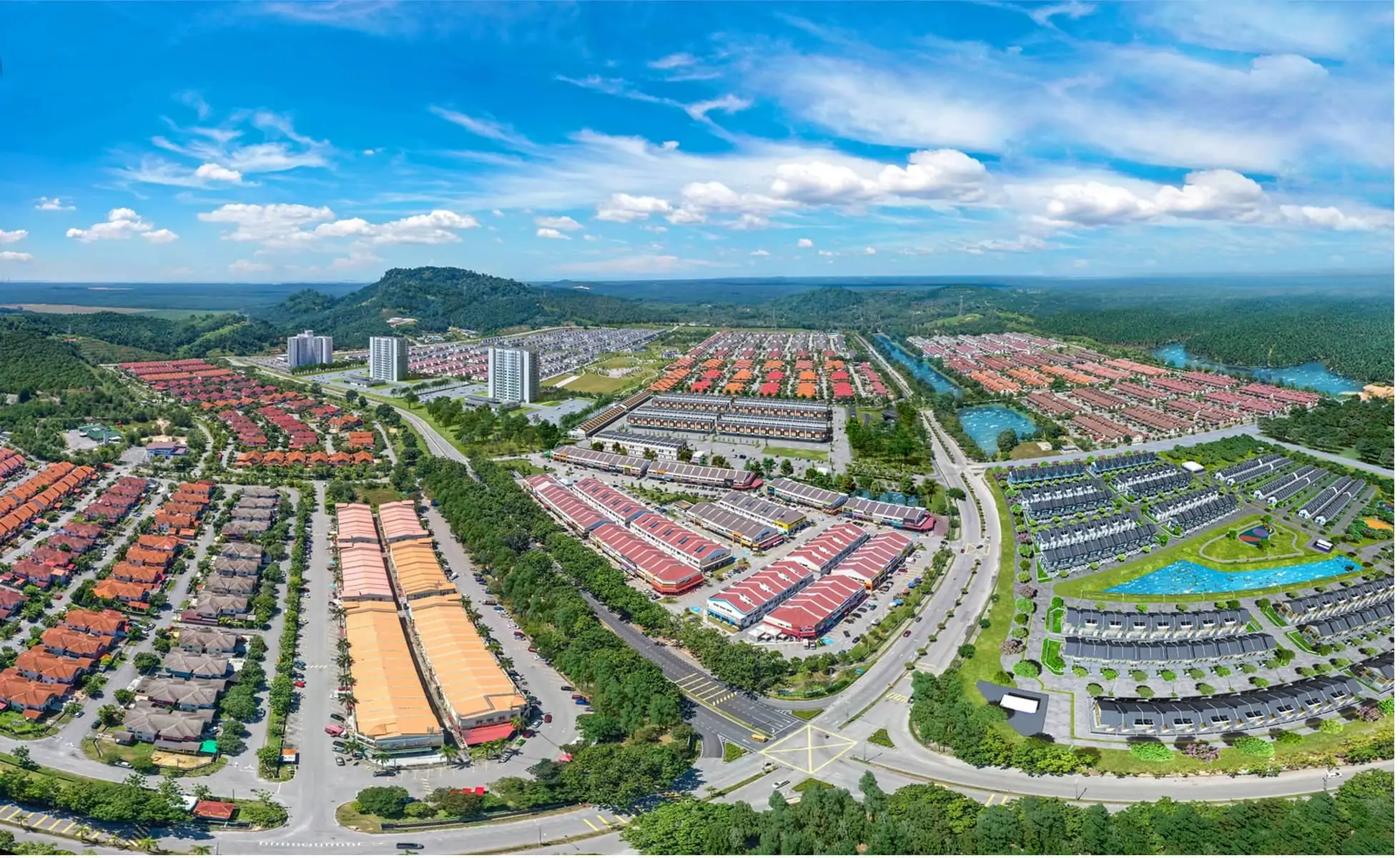 Puncak Alam may be a laid-back area, but it is fast becoming the bustling place that it was meant to be.
Prominent developers have staked their claim in this area
Commercial and industrial elements to draw in migration
Approved ECRL project to pass through Puncak Alam
UiTM fulfils the educational needs of residents
Where property is concerned, astute home buyers and property investors already know to seek out the next big thing. To further elaborate on this, people are interested in purchasing houses in areas that are experiencing swift development.
 This is so because the price of a property in such places is initially low, and they are set to enjoy future capital appreciation due to the boom that is likely to happen.
With that in mind, here comes a vital question. Where is the next big thing? The answer to this burning question is, of course, Puncak Alam. 
Starting as a 14,000-acre township in Kuala Selangor district, Puncak Alam was developed by Bukit Cherakah Development Sdn Bhd in the late 1990s. Later on, Puncak Alam Housing Sdn Bhd took over as the principal developer in 2001.
Subsequently, Puncak Alam Housing parcelled out parts of the land for joint ventures with other developers, which resulted in numerous sub-townships.
Many cooks make the broth 
 The once laidback area has been claimed by many prominent developers—MKH, EcoWorld, LBS, IJM Land, KLK Land, SP Setia and Myra. Their presence serves as a confidence vote towards the potential of Puncak Alam as the new property hotspot. Currently, Puncak Alam comprises mainly the residential component, with a small portion for commercial and industrial purposes.
 Adding to this is the approved East Coast Rail Line, which will run through the area, greatly improving the accessibility for the residents there.
"The ECRL line for Section C2 is 74.25 kilometres long which includes four stations, namely Serendah Baru, Puncak Alam, Kapar and Port Klang," said Minister of Finance, Tengku Datuk Seri Zafrul Tengku Abdul Aziz. Upon completion, it is estimated that the ECRL station at Puncak Alam shall see usage by around 300,000 passengers.
Expanding on the aspect of connectivity, Puncak Alam has easy access to Shah Alam, Petaling Jaya and Kuala Lumpur. Further on, it is well linked to highway networks such as the North Klang Valley Highway, Federal Highway, ELITE Expressway, Guthrie Corridor Expressway and LATAR Expressway, among others.
A case study in livability
Livability is a multifaceted quality, requiring the fulfilment of many aspects. Puncak Alam excels in this regard, with the wide array of amenities within and surrounding the area. Whether it be shops, schools, medical facilities or shopping centres, Puncak Alam does not disappoint. 
The nearby TESCO, Econsave, Jaya Grocer and KIP Mall will serve the daily needs of the residents. Then there is also the Hospital UiTM within easy reach. Concerning education, primary to secondary government schools are also available in the vicinity. Most notable, however, is the Universiti Teknologi MARA.
The commercial and industrial elements in Puncak Alam require further scrutiny as these serve as catalysts for job opportunities, a vital denominator that determines the ingress and egress of people.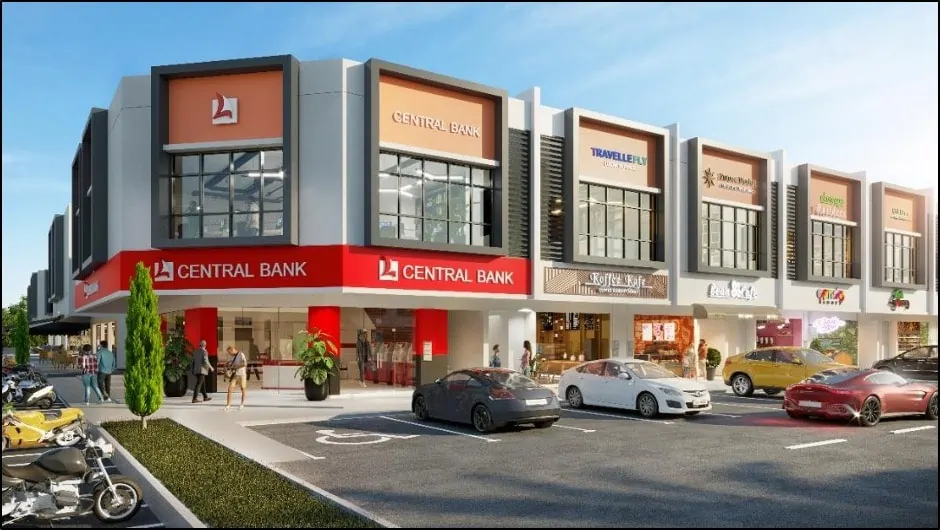 To carry the message of sustainability, Suria Square is artfully crafted within a green landscape dotted with lush trees. 
 IJM Land, for example, has developed Suria Square, a commercial development composed of 115 units of double-storey shop offices sprawling across 18.51 acres of land.
 Suria Square revolves around a wholesome living environment raised on three pillars of virtue—community, connectivity and conveniences. It is set to follow in the footsteps of the previous phase, Dataran Suria which has appreciated by a whopping 100% in value.
 Eco Business Park V by EcoWorld forms part of the industrial component in Puncak Alam. The 518-acre leasehold development has a gross development value of RM3bil, and is composed of cluster or semi-d factories. It is connected to three major ports, in proximity to a global market of 600 million people and has a flight radius of 6-8 hours from Asia's major growth centres.
The livability in Puncak Alam is further elevated by the many exemplary townships. Alam Suria by IJM Land is among the prominent projects there, spanning 1,163 acres. The integrated sustainable development comprises an ideal composition of residential and commercial elements. 
 Launched in 2001, Alam Suria Township is today home to 28,000 residents. The township is considered a viable investment for owner-occupiers because of the convenience and conducive lifestyle it offers.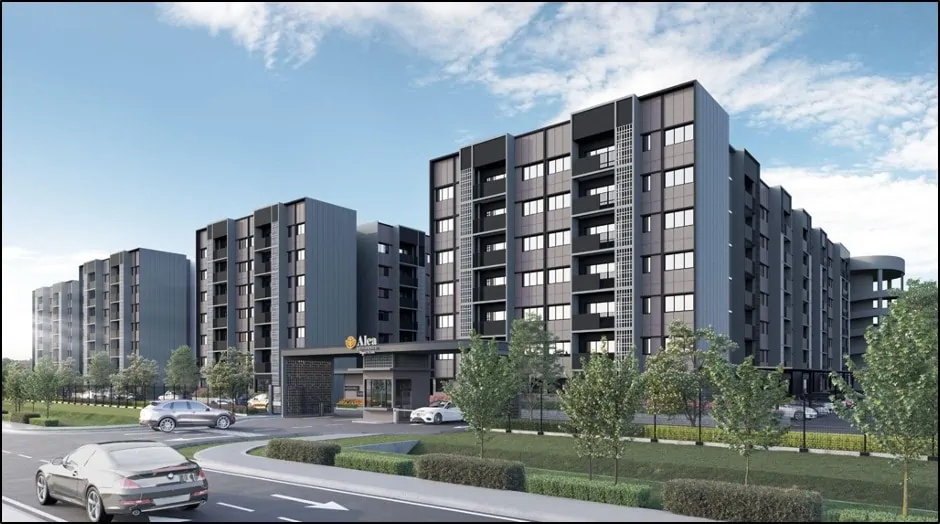 Residents of Alea Residence get to enjoy the perks of landed living while being elevated.
Following up is the township of Myra Alam, which has unveiled its final phase, Alea Residence. With a gross development value of RM157,718,400, Alea Residence consists of a total of 364 units across 5.92 acres. The development revolves around the unique low-rise concept where the car parks are at the same level as the homes, making residents feel like they are living in a landed house. It is a refreshing departure from the common high-rise and landed products out there in the market.
Another township worth mentioning is Alam Perdana by LBS Bina Group, a fully gated and guarded development consisting of a mix of landed, high-rise residential and commercial development, not forgetting the Perumahan Penjawat Awam Malaysia project. The township will also be housing several education hubs, community centres and recreational gardens which will be built around a lake.
 Puncak Alam continues to grow into the high potential area that it is meant to be, compliments of the nurturing hands of the many developers who see its true worth.
As for house buyers, those looking for affordable landed properties surrounded by various conveniences will inevitably see Puncak Alam as their next home.
Looking for more related article? Check them out here:
Minimalism Pushed To The Vanguard By Practicality And Pandemic