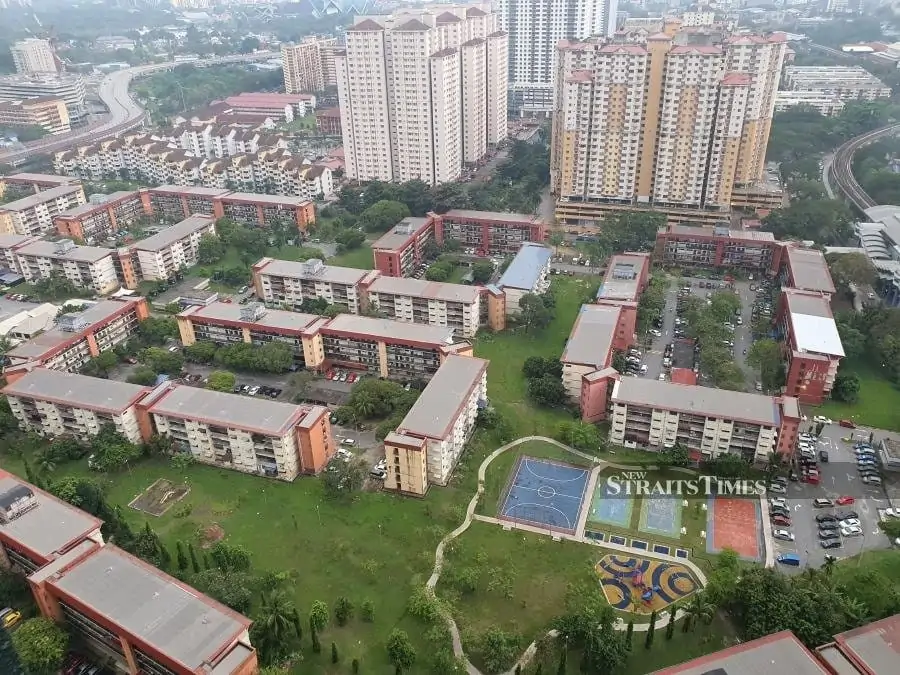 This article was originally published by Bernama on the New Straits Time
Affordable housing dwellers find it hard to upgrade
A study by a property database technology company found that four of every five families that move into affordable housing schemes – also known as low and medium cost (LMC) housing – will practically end up living there for the rest of their lives.
This finding, presented recently by Joe Thor, PropertyGuru DataSense's general manager, was aimed at unearthing the desirability of LMCs – such as the People's Housing Programme and their variations – within the Klang Valley, PropertyGuru said in a statement today.
According to Thor, it is important for authorities and planners to understand why these residents are unable or unwilling to leave their LMC housing once they are rooted there.
"Only 20 per cent will leave their LMC house and move into private housing built by developers, primarily because their families got bigger, so they moved mainly to landed terrace houses – and even then, to outer districts as they are cheaper," he said.
The PropertyGuru study examined approximately 7,900 LMC projects within Kuala Lumpur and Selangor, analysing about 139,500 sales transactions from the 1970s as well as public housing schemes property transactions from the 1970s onwards, with LMC housing prices ranging from RM25,000-RM350,000.
Although LMC housing comprises just 10 per cent of the total number of housing projects in those locations, PropertyGuru said they made up 18 per cent of total sales transactions, indicating a demand for these types of houses.
According to the study, LMC homeowners dream of a landed home and all the perceived benefits it brings – more personal space and privacy while retaining some sense of neighbourliness.
Thor said that cluster homes are actually more preferred over high-rise flats as the former seems to offer more privacy and the feeling of spaciousness, while fostering the community spirit.
"The main reason for moving out of LMC housing is that once people start having a family, their need for space and privacy increases.
"So LMC housing should ideally be a transitional step in the property journey – the average period from when the property was first bought till the time one exits is seven years. Unfortunately, this is not the case for four out five LMC owners," he said.
According to the study, the lack of options or access to financial resources may be the reason why many are unable to leave, while those unwilling to leave may feel that way because their current home is in a strategic location (close to public transportation, key employment centres, amenities such as schools). – Bernama
Looking for more related article? Check them out here: