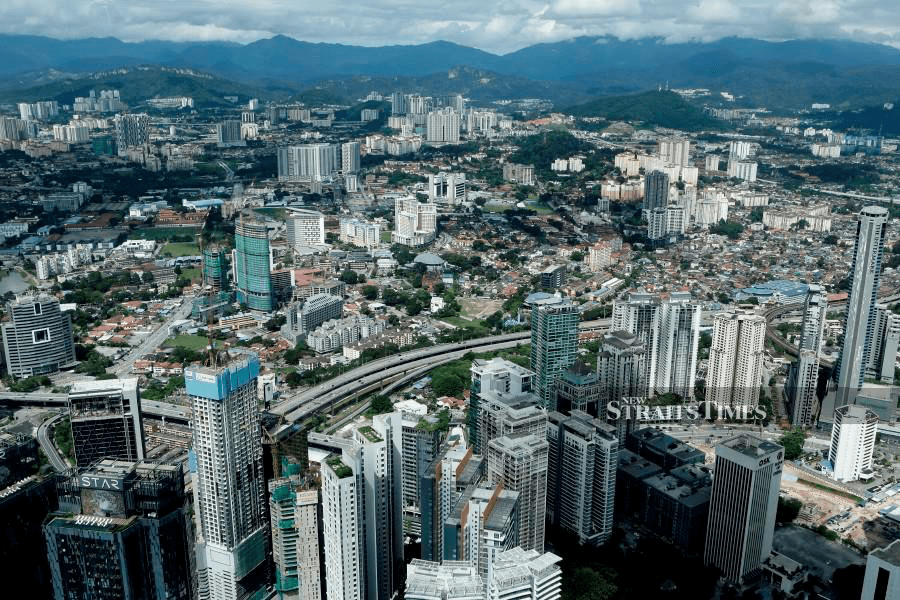 Property sector: Is recovery on the horizon?
This article was originally published by Sharen Kaur on the New Straits Time
AmInvestment Bank Research said the first half of the current fiscal year (1HCY22) ending December 31, 2022, saw the property sector perform essentially as expected by the company.
Out of the seven property companies under its coverage, it said that two performed better than expected, four performed as expected, and only one underperformed.
The majority of the developers reported improved 1HCY22 results year over year (Y-o-Y), but three companies – S P Setia, IOI Properties, and Lagenda Properties – reported poorer financial performance.
The outperformers Sunway and UEM Sunrise announced 1HCY22 earnings that were higher than anticipated, the research house said in a recent note.
As a conglomerate, Sunway recorded a pre-tax profit increase in all of its businesses for the 1HCY22, with property investment making up the majority of this growth.
UEM Sunrise saw an increase in the sale of non-strategic land, which accounted for 30 per cent of its total revenue in 1HCY22 and helped the company post higher revenue YoY.
Sime Darby Property's earnings fell short of the company's forecast because of slower progress billings brought on by a labour shortage.
S P Setia, IOI Properties, Mah Sing, and Lagenda Properties all reported core net earnings that were in line with forecasts.
Following the changeover to the endemic phase on April 1, all developers, with the exception of Mah Sing, reported greater results quarter-over-quarter (QoQ).
The research firm said this was due to stronger sales and higher progress billings from ongoing development projects.
Sales momentum began to pick up in 2QCY22
New sales in the first half of the current financial year ending Dec 31, 2022 (1HCY2022) declined by 8 per cent YoY mainly from the expiry of the Home Ownership Campaign (HOC) and slower new launches in 1HCY22.
"Nevertheless, we saw new sales began to gather momentum in 2QCY22 with all developers registering stronger sales QoQ," the research firm said.
Developers achieved between 29 per cent and 75 per cent of their FY22F sales target in 1H2022, on average, as opposed to between 30 per cent and 75 per cent for 1H2021 to FY21 sales (average of 51 per cent).
Following a fall in transactions for mid-to-high end homes after the HOC, Mah Sing and Lagenda Properties' new 1HCY22 sales increased by an average of 23 per cent YoY.
Sime Darby Property also achieved strong sales in 1HCY22 thanks to the successful introduction of products at enticing prices in key markets, attaining an astounding 89 per cent take-up rate for its properties introduced in 1HCY22.
As a result of a low 1HCY21 base and the fact that sales galleries have been closed since June 1, 2021, Paramount Corporation's new 1HCY22 sales have increased by 74 per cent YoY.
More 2HCY22 launches after a quiet 1HCY22
Except for Lagenda Properties and Sime Darby Property, which launched more real estate than 50 per cent of their full-year target in 1HCY22, the majority of the companies launched between 3 per cent and 20 per cent of what they had planned for FY22F.
According to AmInvestment, developers like Mah Sing, UEM Sunrise, and Paramount want to ramp up new launches in 2HCY22 as a result of strengthening labour market circumstances and declining building material prices.
"We anticipate Sunway and S P Setia to continue being prudent in their new launches and are likely to scale back their FY22F planned launches," it said.
The research firm believes that most building material prices peaked in 2QCY22 as a result of the reduction in supply chain disruptions and the tightening of monetary policy by the Federal Reserve.
From a peak of RM3,525/MT in April/May 2022, the price of steel dropped by 9 per cent to RM3,205/MT in August 2022.
However, the building costs of active projects won't be significantly affected because pricing was previously set when the contract was given to contractors, according to the firm.
"In addition, we believe the increased building material cost for new projects will be mitigated through the adoption of the industrialised building system (IBS), bulk purchasing, and value re-engineering," it noted.
Meanwhile, AmInvestment predicts that the industry-wide labour shortages would progressively lessen throughout 2022 as a result of the reopening of international borders and the recent lifting of Indonesia's ban on its workers entering Malaysia, which will take effect on August 1, 2022.
It said that foreign workers are arriving in phases and that workforce shortage are anticipated to be overcome in early 2023 based on the firm's most recent meeting with developers.
Additionally, the IBS is being adopted by the majority of developers, which, according to the report, could cut the need for labour on construction sites by 20 per cent to 30 per cent.
Looking for more related article? Check them out here:
Myra Partners with Livspace to make your dream house a reality