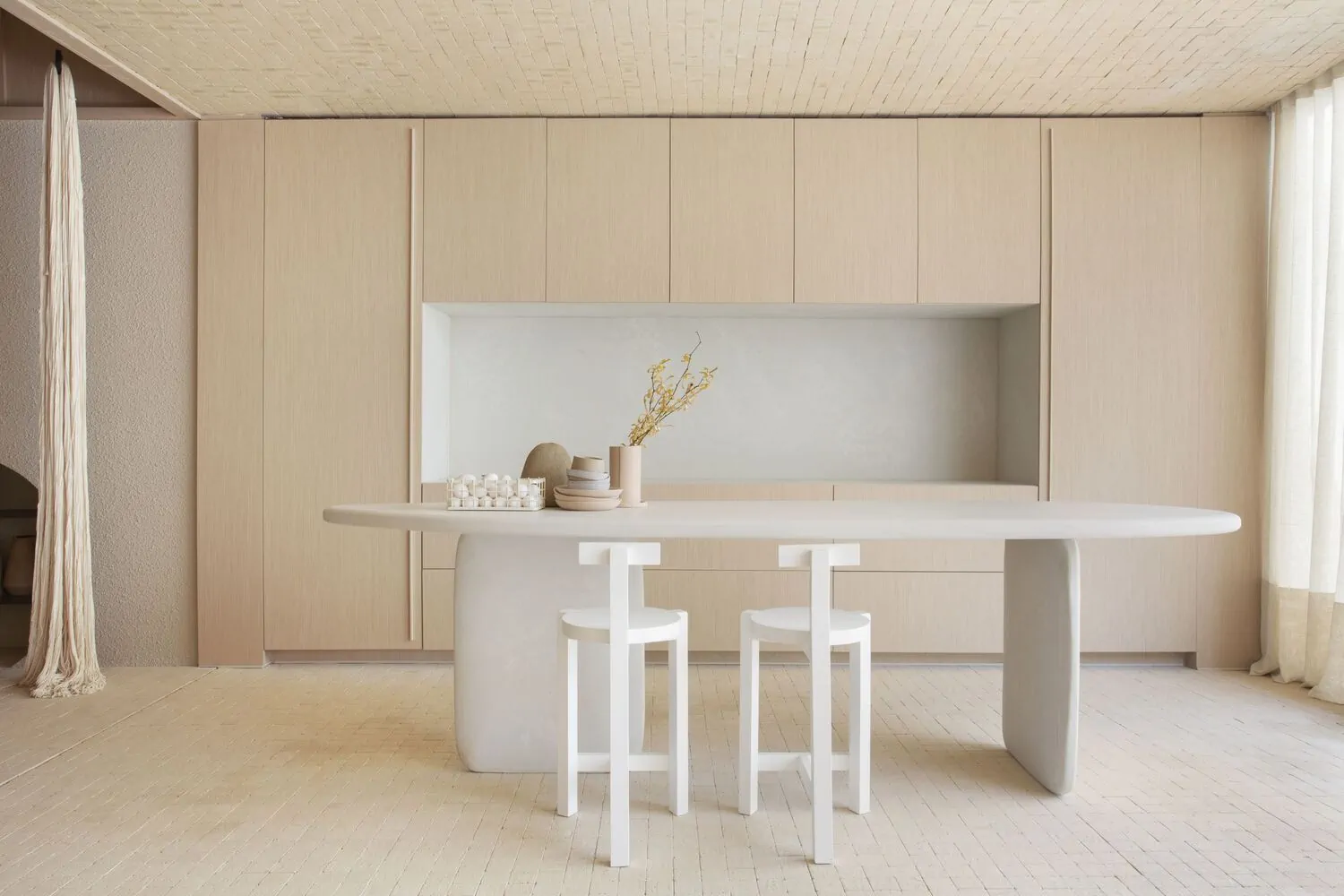 "Less is more" takes on a new meaning in the post-pandemic period. Source: archdaily
Keep things flat, neat and clean

Neutral colours make up the minimalist colour palette

Home buyers look to convenience as a deciding factor

Noöra @ Desa ParkCity takes the cake when it concerns minimalism
Time heals all wounds. I believe the same describes the Covid-19 pandemic, which ravaged people and the economy alike, bringing about an unprecedented situation known as The Great Lockdown.
It may be a distant memory for most people, yet it remains fresh in my mind, fresh like that mint you often buy off the counter at the supermarket. No, that is not the right comparison. Anyway, there has been a radical change in everyone's lives, but we all adapted one way or the other. 
For a time, people could not smile through the fabric of the mask, hiding them from nose to mouth. I speak to people via flat computer screens, whether for work or private matters. It could be a good thing, as the pandemic has accelerated our digital skills and knowledge and we find any means to stay connected.
This intense isolation may be in the past, but it made me realise the importance of space when choosing a house to live in. The need for a well-designed house is undeniable since we are spending more time at home.
With the increasing demand for well-thought designed space, it is therefore, unsurprising that I find myself being drawn to minimalism as an interior design style. But what comes to your mind when I mention this word, "minimalism?"
For some, it evokes zen-like tranquillity where living spaces are functional and uncluttered, yet the sparseness is aesthetically pleasing to the eyes. To me, this brief description is but a scratch on the surface of where minimalism is considered since the concept itself broadens tremendously when subjected to interpretation.
The many ways of minimalism
Minimalism seems to be taken in all aspects of life these days – not only the spaces we live in, but in our daily lifestyles in terms of grocery shopping, choice of food and fashions and even the sustainable living to encourage zero waste seems to be a big movement among the millennials too.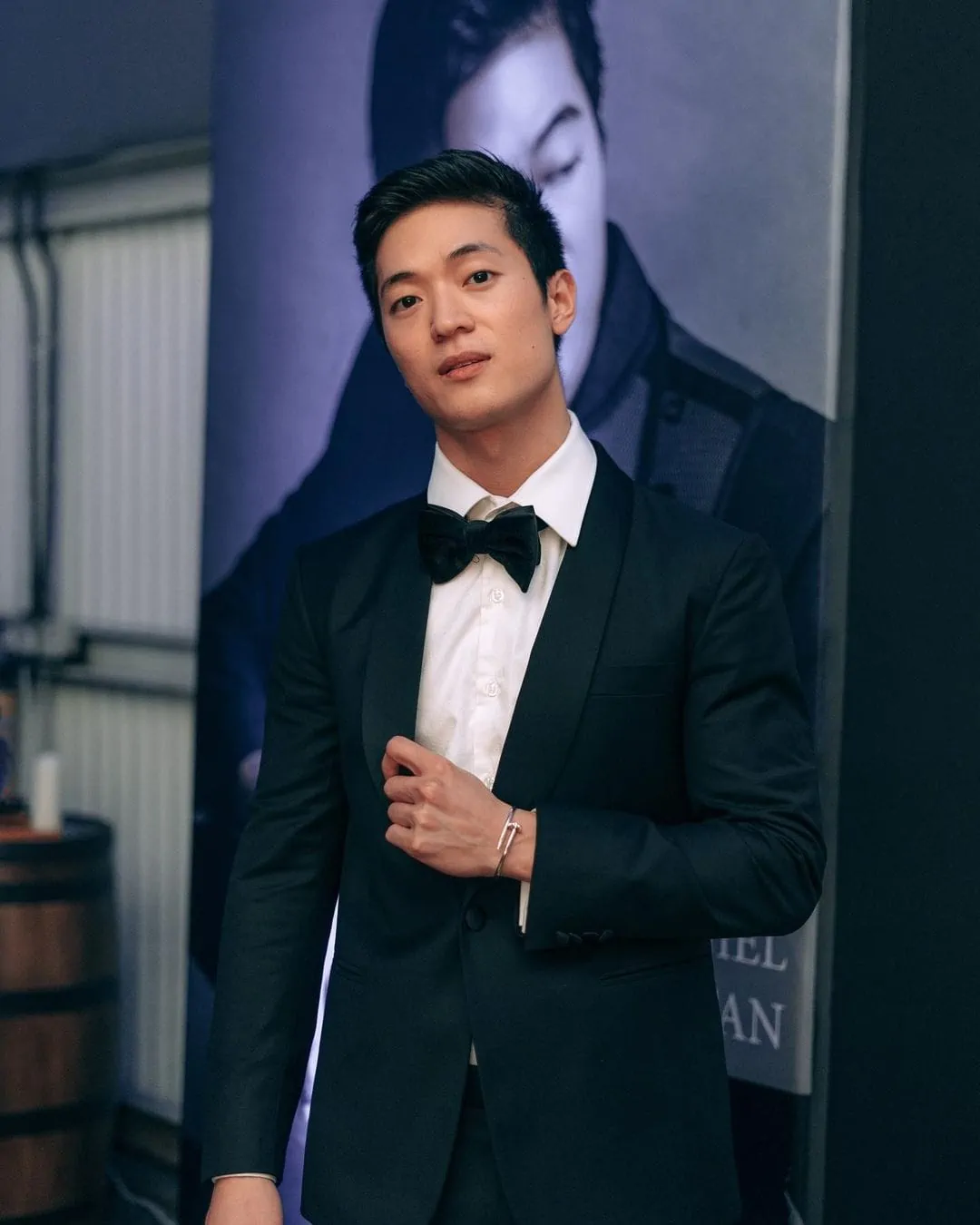 Security is of paramount importance to Tan.
I had the pleasure of corresponding with Dr Daniel Tan, Gonstead Chiropractor and founder of Aligned, and I found his opinion regarding this topic rather interesting. According to him, minimalism is a person's choice to live with the bare necessities yet are content with themselves. Sounds very philosophical, and I find myself nodding as he speaks.
"It is a lifestyle that aligns with the teachings of some religions, where less is more," said Tan, adding that the design should be clean, simple and harmonious by having a limited colour palette. That would involve reductive design elements with minimal ornamentation.
Personally, I think his thoughts are spot on, since the minimalist style is often times associated with smooth, flat surfaces and neatness. Hence complicated pieces of furniture with intricate engravings are a no-go. But wait. There is more for contemplation since minimalism applies to everything, including colours.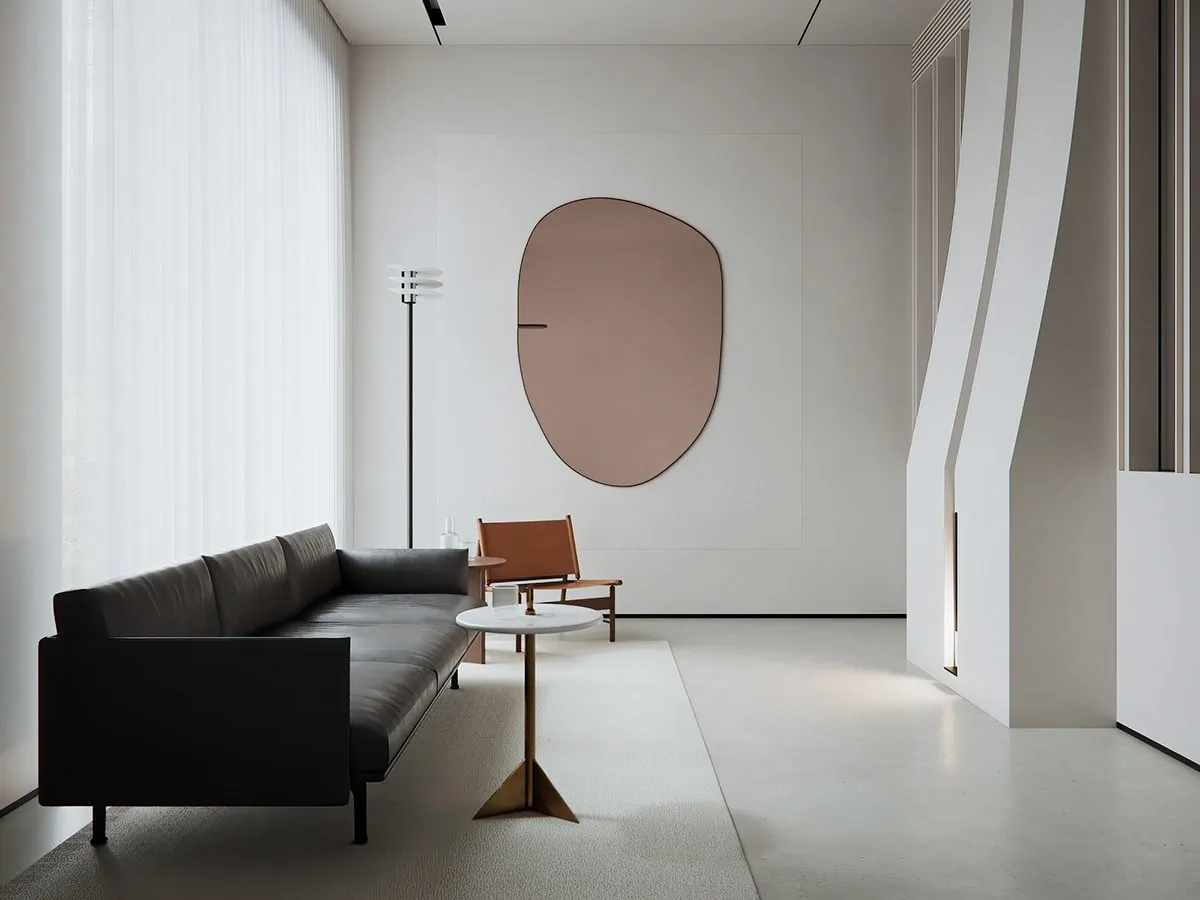 You can never go wrong with flat, neat, clean textures. Source: home designing
As I am aware, white interiors are very popular, which goes alongside the colour grey and earthy tones. Interior design experts state that the rule of thumb was to incorporate neutral colours into your living space, although the monotony can be broken with accents of pastel monochromes or full-hued primary colours.
Another of my contacts, Dr. Curwen Chai (Mew), founder and dental surgeon of i'Raffles Dental Clinic, said that he values quality time and relationships more than worldly objects, attributing a cluttered home to stress. "I would be the happiest when I'm back to a clean and minimalistic home after a chaotic day outside," he said.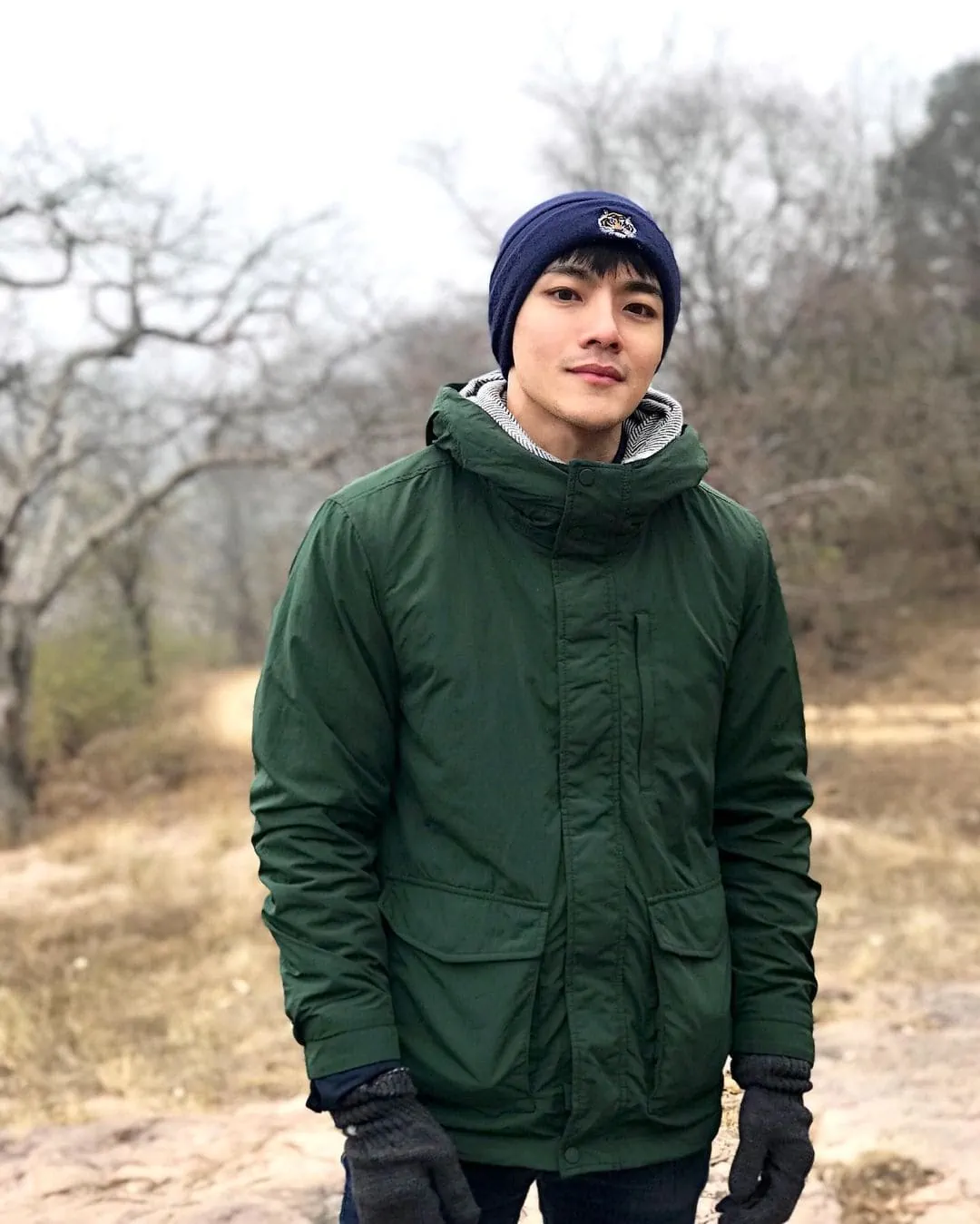 Mew finds it important that his abode offers an atmosphere that allows him to focus on his endeavours.
I couldn't agree more. That is why I have my parents clean up my room for me. No, I was joking. I clean the room myself. I am completely honest here! Mew also stated that such a home plays a part in focusing our priorities and increasing productivity. His idea of minimalism involves the colour white, transparency through the incorporation of glasses and of course, lots of natural light.
Speaking of light, it is an element that has been employed extensively in Baker Next Door, as most customers can attest when they walk inside. The proud owner of the cafe, Carlos Chow, showed that minimalism could have a very positive effect on the ambience of an eatery. 
Adhering to tried and true practices, white dominates the backdrop of the place, bringing about a feeling that is both spacious and peaceful. The tables adopt the same colour, giving the impression that the furniture had risen from the floor, being part of the extension of the building.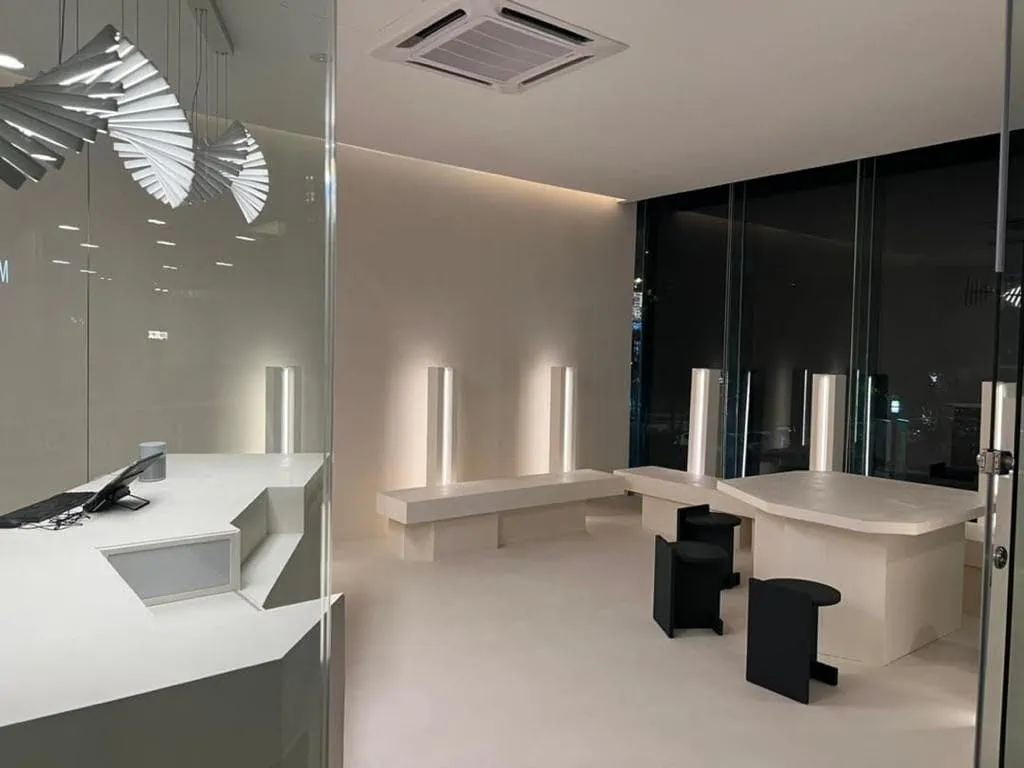 Minimalism plays a vital role in the dining experience, as can be seen in Baker Next Door.
The bareness of the place is central to the charm, for it allows the customers to focus on their meal or conversation while keeping distractions to a minimum. Spaciousness is further enhanced with the use of glasses to allow the entry of natural light. As though that is insufficient, customers can also choose to have their meal outside where they get to enjoy a sweeping view over the place.
Convenience and space take precedence in the home buyer's mind
Looking back, Tan used to prefer living in high-rise properties before the lockdown came about. Experience with the Covid-19 pandemic made him realise how important it is to possess a comfortable and spacious home with an outdoor area, which reflects his active nature. 
Tan's dream home would be a landed house with a spacious outdoor that is meticulously maintained, preferably within a gated area. The house he envisioned is bright and tall with a headspace that is higher than most to complete the airy, spacious feel. With well-thought and clever design, these too can be achieved in high-rise properties.
"I would personally love to have different design language for different rooms to make the house more interesting as it would feel as if I am entering a different zone for different activities, take for example, a room for wine tasting, gym, meditation, resting or for tea," he said.
I can completely relate to Tan, I am living in a high-rise property that is lacking much communal spaces, and when the pandemic hits, it makes things worst. It is like cluttered space with no air. I would love to have the rooms or communal spaces in my property to be personalised for my activities. Let's see. There should be a space for aromatherapy, where I will keep my bottles of smelling salt, white vinegar, Worcestershire sauce, and tabasco sauce.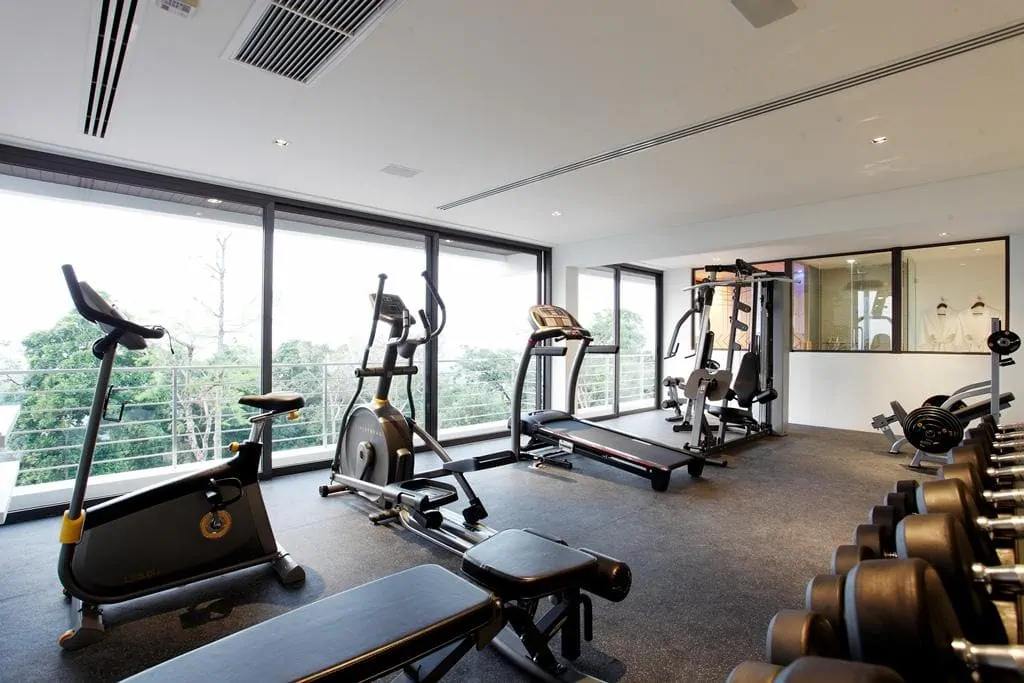 Developers are becoming increasingly aware of the importance of a gym as part of a residential facility. Source: villazereno
Tan rates security as the top of his concern, followed by space as a close second. When asked about the facility that he finds most appealing in a development, he prefers a gym room for workout purposes. 
When buying a property, Tan looks towards convenience as the deciding factor, which can be narrowed down to location. "Since my clinic is located in Mid Valley city and my job as a chiropractor as well as a content creator would require me to travel within Klang Valley very often, being able to reach these places, move swiftly and avoid spending too much time travelling, would be my top priority," he said.
Not unlike Tan, Mew believes a property should provide convenience to the occupants, such as allowing them to perform their daily chores and recreational activities without needing to travel far. He points to the post-pandemic situation, where heavy traffic is returning, meaning that convenience should ease people in their hectic lives.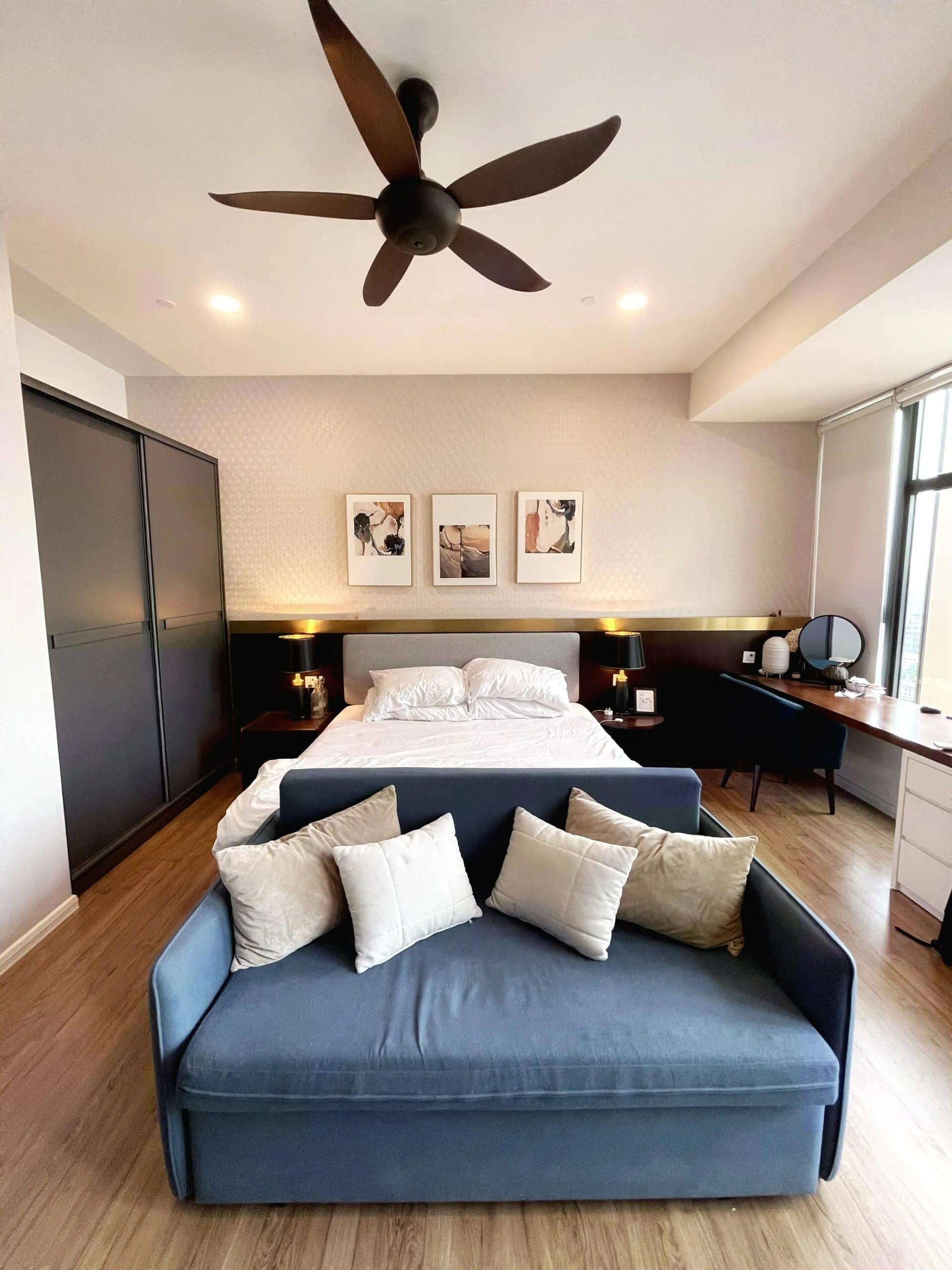 Neutral colours form the colour palette of Mew's room, lending a peaceful vibe to the place.
Living made simple
Well, I did a little stroll there at Desa ParkCity, and I found myself at The Waterfront and Plaza Arkadia. There is an impressive range of offerings, such as cafes, restaurants, as well as essentials like pharmacies, grocers and clinics. 
Coincidentally, I came across a property developer by the name of ParkCity. Well, they must be connected, don't they? I am delighted to share that this developer has taken notes from the pandemic and listened to the pain points of us demanding customers. Their solution came in the form of Noöra, an integrated development within Desa ParkCity.
Why do they call it integrated? Because Noora is everything you need and more within your reach – live, work, play shop, and dine. The curated retail space is designed for your everyday convenience. More importantly, the Developer will be the one managing these retail spaces. 
Good. I am big on multitasking, so I appreciate any development that allows me to eat as I shop. And there is also The International School @ ParkCity to educate your kids and the ParkCity Medical Centre to treat your elderly parents…or you, if you are getting old.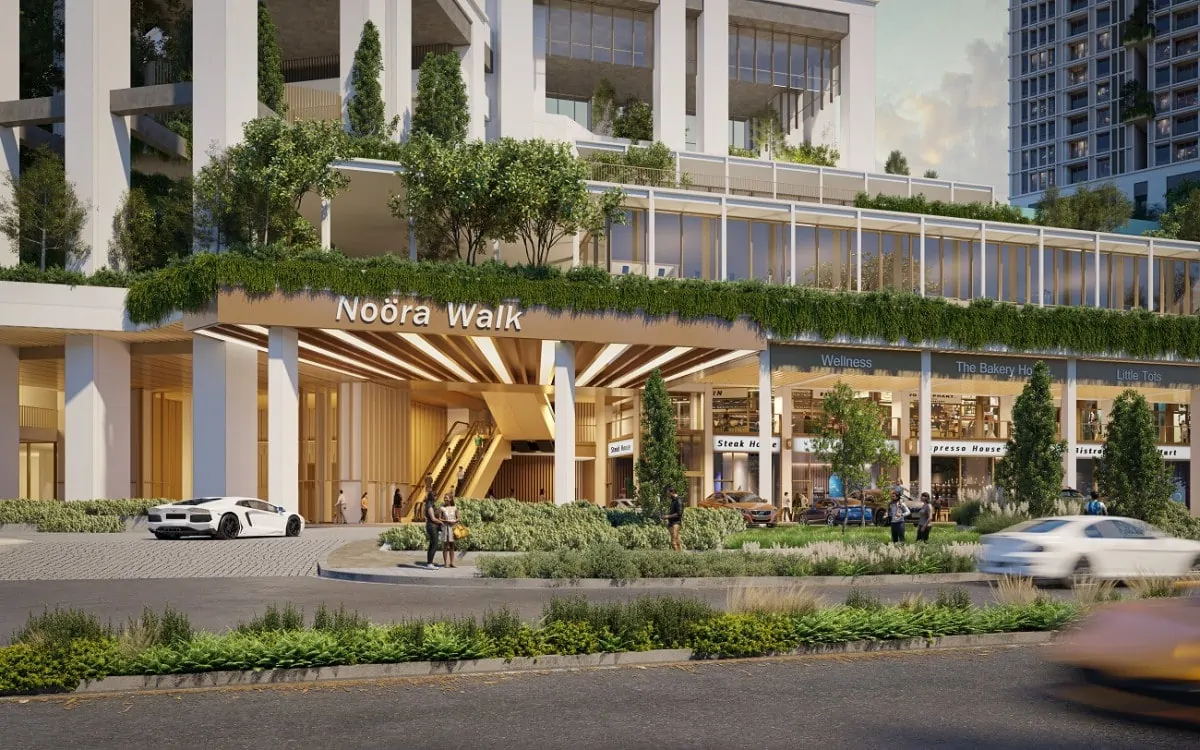 Noöra Walk provides residents with a wide array of retail choices. Source: edgeprop
I also managed to check out the information on Noöra, and I have to say they are very well done. Revolving around Scandinavian design, they seamlessly fuse minimalism and functionality. 
That is amazing because I have trouble fusing things, such as the spaghetti and Indian curry I cook often for breakfast. Alright, kudos to the development team that made Noöra such a success. Now if you could excuse yourself from my culinary fiasco, I would like to point out that the compact units of Noöra ensure that every corner is valuable to the homeowner, without compromising privacy, comfort, flexibility and spatial quality.
That is a lot to take in so let us keep things simple. I am certain Noöra will be a dream come true for home buyers who subscribe to the new norm, where live, work, and play become one. 
Incidentally, the name Noöra rhymes with the norm. I wonder if that is just a pleasant coincidence.
For more information about this awesome development, visit http:///www.noora.com.my/.
Looking for more related article? Check them out here: