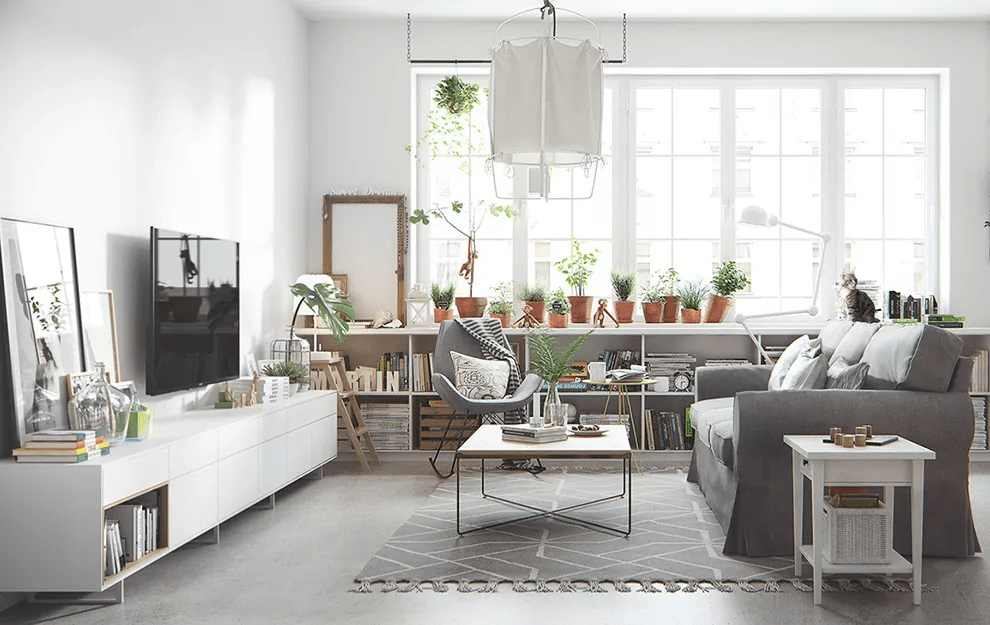 The vision must be right; that is the only tool one will need. Source: Ranzospace
Plants and flowers work like magic!
Update your old fittings.
Art is always your answer.
We all have a vision of our dream home in our minds. I always imagine my dream home as a spacious house with a crisp Scandinavian interior treatment, wooden floors, and furniture, with big windows and contemporary-looking walls decorated with beautiful Van Gogh-style oil paintings. But all of these frills come with a hefty price tag.  
In a perfect world, we would all have the services of a professional designer to make our homes radiate comfort, elegance, and refinement. Unfortunately, reality sometimes hits when our bank accounts run empty. 
Fortunately, there are methods to get a personalised, upmarket style without breaking the bank. You can create a luxurious space on a small budget with a few modest changes and savvy class approaches. Interior designers have revealed the most critical secrets throughout time, providing substantial insights into increasing the beauty of houses without breaking the bank. Here are some things we recommend for those who want to live big on a limited budget.
1/ Remodel your bathrooms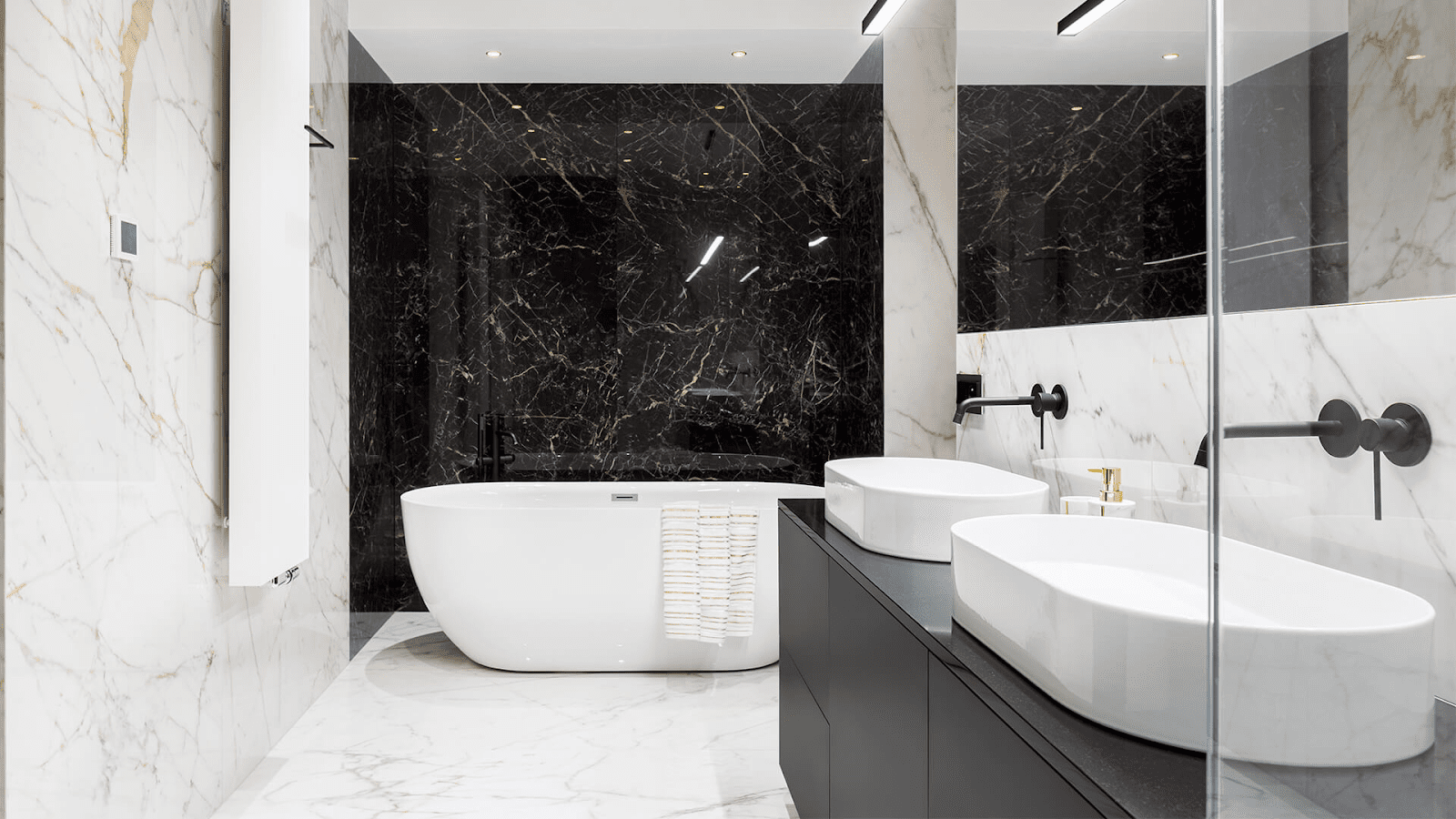 There are numerous ways to give your bathroom a fancy hotel vibe. Source: lux-review
Have you ever noticed how most hotel bathrooms always look so top-notch? These bathrooms look so posh and desirable that sometimes we can't help but wish we had something similar in our homes. Even though not all of us can afford to buy Italian marble and all the fancy stuff, it is possible to create an elegant, luxurious bathroom without using expensive materials. 
Designers usually focus on a few key design elements. These factors are comfort, accessibility, safety, cleanliness, and visual appeal. These four points cover every aspect of what contributes to a comfortable bathroom. Keeping these factors in mind will give them a resort-like aesthetic at home. 
Updating your vanity is a simple way to spruce up your bathroom. This project has numerous approaches, from selecting new countertops to repainting the wood. A vanity needs a stylish light fixture. Instead of redesigning the vanity, adjust the lighting. If you're replacing bathroom doorknobs, also replace vanity hardware. Same colour and finish, please.
You can turn your bathroom into a luxurious haven, even on a small budget. You may create an environment of great relaxation with the correct combination of colours, furniture, and accessories. Remember that little details may make your room appear brand new. 
2/ Declutter your space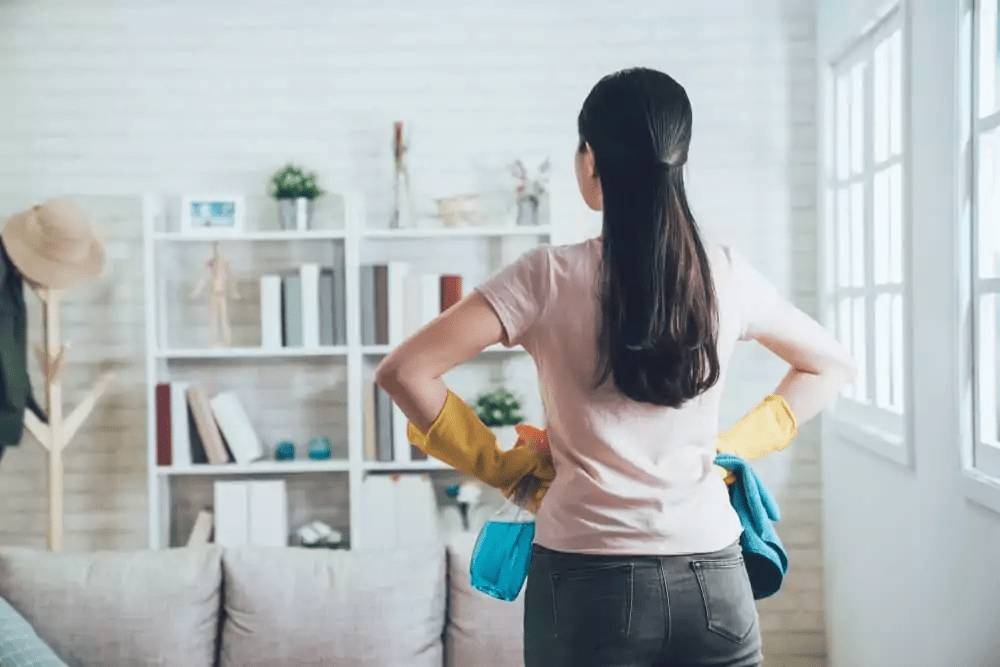 The first step in creating the home you want is removing everything you don't need. Source: Mas & Pas
This process seems tedious, but it's worth it. Decluttering is a terrific way to bring serenity, quiet, and space into your house. It was a case of trial and error, with a few false starts and detours along the route for me!
I believe a well-styled bookcase or mantelpiece is fine, but having too many things might appear disorganised and unclean – not so luxurious if you think about it. The key is to pare down your accessories and personal belongings to a few of your favourite things.
Put on those rubber gloves, get a trash bag and let's get started! Don't separate piles into piles; if it's trash, toss it away; if not, put it away. Charities are constantly seeking stuff to sell, so consider recycling. You could also sell your old goods on the internet.
There are a few effective methods to declutter your space. My favourite is the KonMari method; it motivates you to eliminate items that don't "spark joy" and save meaningful items. You can use alternative methods like the four-box method or the Clutterfree App to help you turn your home into something clutter free and elegant.
3/ Plants and flowers work like magic!
There are tons of plants—some even shade-loving varieties!—that will grow happily indoors. Source: Amanda Sims
A few things may take your home to the next aesthetic level, whether you're an interior design genius or still use your college roommates' furnishings.
Plant décor not only enhances the beauty of your home but also keeps it fresh. It cleans the air inside and keeps you healthy, physically and mentally. Many scientific theories suggest that plants are a great way to decorate a house for health-related benefits because they reduce toxins in the air.
I feel using plants in your home is a great way to decorate because there are many options; floor plants, cut blooms, cacti and succulents. If you're a forgetful person like me, you may consider some easy-to-maintain and affordable options like aloe vera, money plants, snake plants, philodendrons and spider plants. And it's a ton of fun to experiment with so many colourful variations! You can even buy houseplants online in Malaysia.
4/ Update your old fittings and fixtures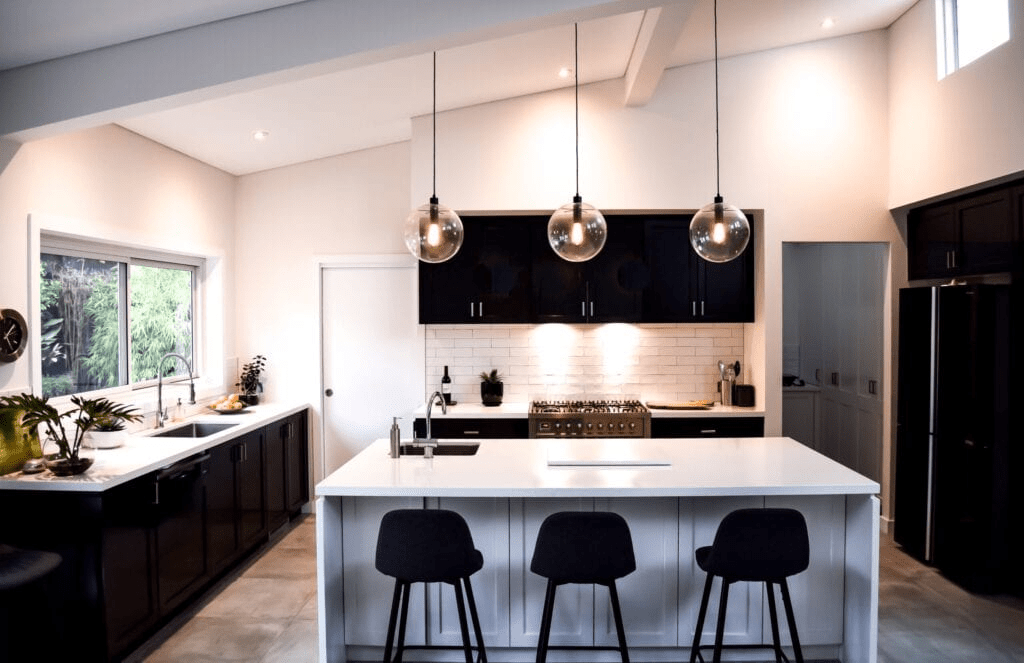 Your vision and attention to detail will make your home more luxurious. Source: Tara Mastroeni
This may seem a no-brainer, but it is one of the most effective modifications you can make to a space, mainly when a complete remodel is not an option. 
I'd begin by looking through online resources such as Instagram, TikTok, Pinterest and designer websites. These can inspire global trends and provide you with a vision of how your property might look.
Your kitchen and bathroom are the areas that will benefit the most from this, as you can replace the faucets and cabinet hardware to give your space a fresh and new vibe. Changing your fittings may include replacing doorknobs, light shades, plug covers, curtains, carpets, and furniture knobs. 
These simple elements can significantly impact your space and are affordable, mainly if you shop. Most hardware in a room can be upgraded in a day.
5/ Art is always your answer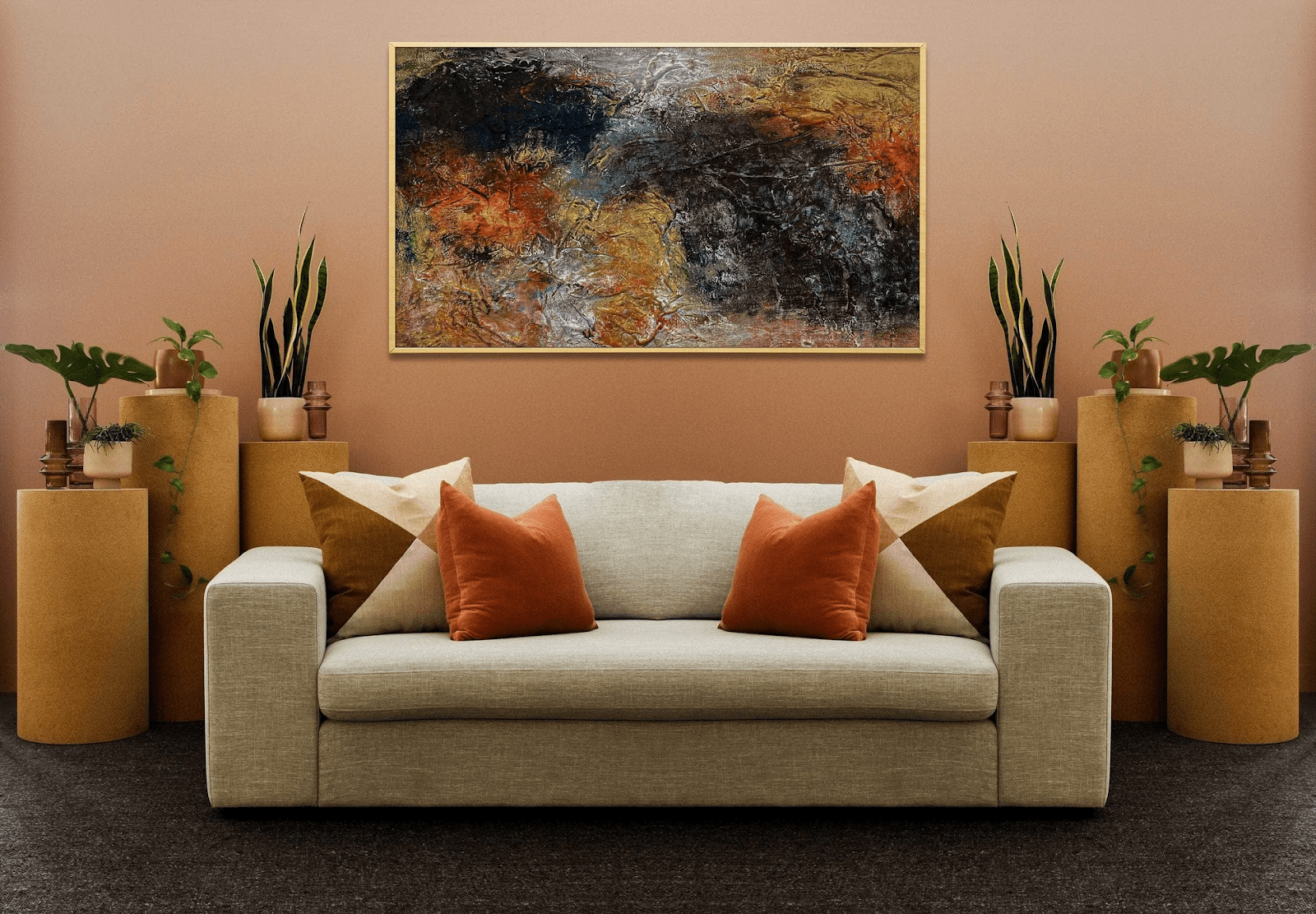 Art is the most intense mode of individualism the world has ever known. Source: Kriva Art
Incorporating art into your home's decor can make it look better. A good piece of art is much more than just a finishing touch. It can change the look and feel of your room and bring joy for years to come.
Not sure where to begin? I suggest choosing a few coordinating colours that you like and looking for art pieces that have those colours in common. You don't have to limit yourself to paintings or canvases. You can also display photographs, word art, pop art, or vintage pieces that catch your eyes, such as old posters or signs.
Simply choose pieces that express something meaningful to you. Everyone has a passion for something. I'm fascinated by art that celebrates our individuality. Find art you're drawn to, and that makes you happy. You'll like them more if they have your essence. 
All you have to do is recognise the potential that is already there – within your home.
You can make your home seem high-end without much money by being selective about what you put in it and realising its potential. From paint colours to furniture, lighting, and small things, you just have to choose what works best. Spend some time looking for inexpensive, high-quality items. Make a plan and stick to it once you've decided to remodel. Don't forget to set up a shopping list based on what you want to buy.
Do you have any ideas of your own for tarting up your home? Please share with us in the comments!
Looking for more related article? Check them out here: