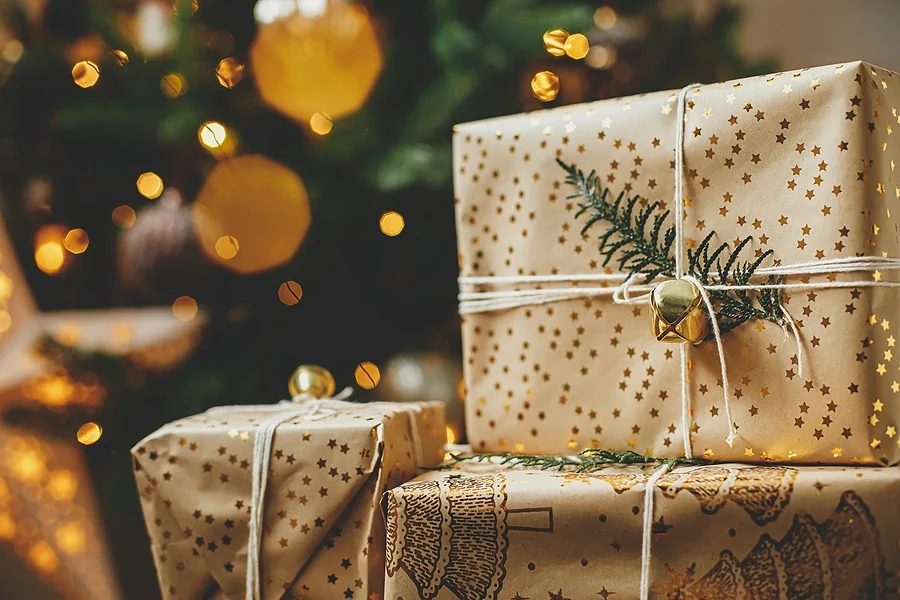 Happiness underneath the Christmas Tree. Source Womanlovetech
Bring back the nostalgia with Photobook
Write your New Year journey

Long-distance relationship is no longer a problem  with Infinitylab Clear Call

SANTUS™ Andante to keep your wines fresh
Time flies is an understatement! Can you believe that 2022 is about to close its curtains? By now, Spotify has updated you with your Wrapped 2022! A sign that a new dawn is beyond the horizon.
The most iconic sign to usher the new year is Mariah Carey's All I want for Christmas blaring in the background. Be it at the supermarket or shopping mall, or even your playlist; yes, we are looking at you! This all-time favourite hit is a wonderful reminder that Winter is Coming! Oh wait, that's the Game of Thrones…Christmas is coming. 
What is the best way to put a smile on someone's face during this season of giving? Presents duhhh!! Aren't you excited to open those presents underneath the Christmas tree? Receiving presents is an amazing experience, however, gifting them can be…shall we say stressful? 
We don't know about you, but we are constantly thinking about "what should I give to my loved ones for Christmas?"
Fret not! Turn on the Christmas lights, play the Christmas jingle, put on your Santa's hat, and pour yourself a glass of warm hot chocolate. We have listed five gifts idea that is sure to merry their festive season. 
1. Photobook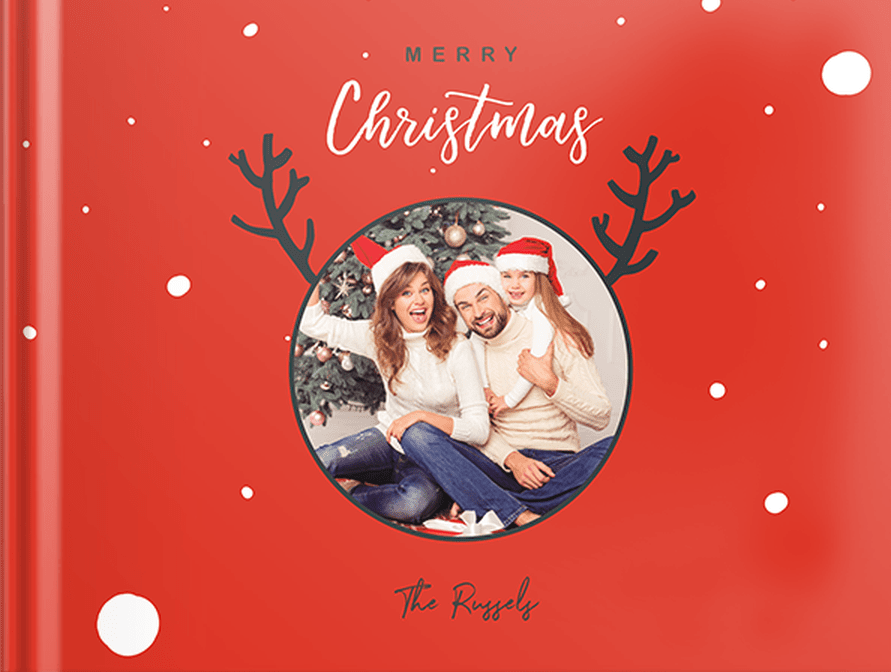 Christmas-themed photobook from Photobook Malaysia
There is nothing more meaningful than creating and sharing memories together with your loved ones. Why not compile all these memories into a book? You are probably asking us, "why a photobook?". Yes, we know you have state-of-the-art gadgets to store your photos. But when was the last time you sat down and went through the photos with your loved ones? Bring back the nostalgia of 2022 (or even earlier!) with a curated photobook. We are sure you would have a good laugh reliving all the memories. Check out PhotoBook Malaysia to recreate the memories for your loved ones.
2. A trip to the Spa
2022 has been challenging for many of us. So, in the spirit of giving, why not a day at the spa? Be it your mom, wife, sister or significant other, a spa day is a perfect gift for them. There's nothing like a spa day to express your gratitude towards them. Who does not like to be pampered, right? 
A body massage, facial, pedicure and manicure and the list go on. Trust us, they will enjoy the relaxing experience. Psssttt…don't forget the men in your life too! Pretty sure that they will love it too! Don't know which spa to go to? Here's a list by HHWT; you'll be spoiled with choices!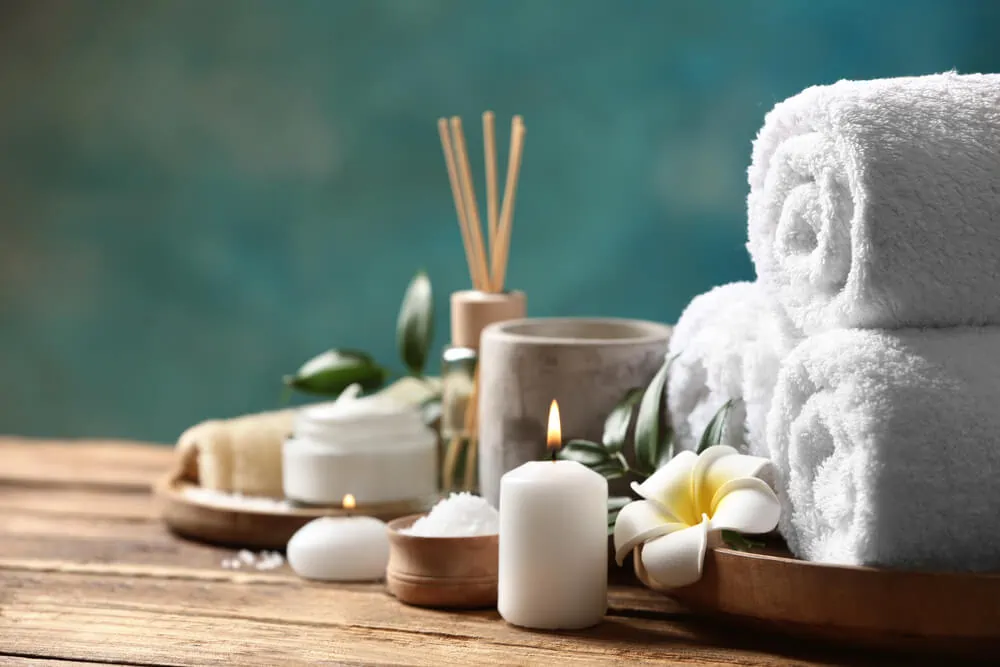 Rejuvenating day at the spa. Source surfsideonthelake
3. Diffuser 
Air diffusers are the "IN"-thing now. A perfect gift for your loved ones that are constantly on edge. It creates a calm space to help them to relax after a long day. Combine it with a tinge of essential oils to ramp up the benefits of having a diffuser in your house. It has been reported that diffusing essential oils can enhance sleep and mood, protect against illnesses and reduce stress.  It also freshens the air in your home! Hmmm…put your hands up if you want your room to smell like a lavender field. MyWeekendPlan listed down the Top 10 Best Diffusers in Malaysia! Check it out. The Lunar Moonlight Diffuser is a fantastic gift for your loved ones to kickstart the new year.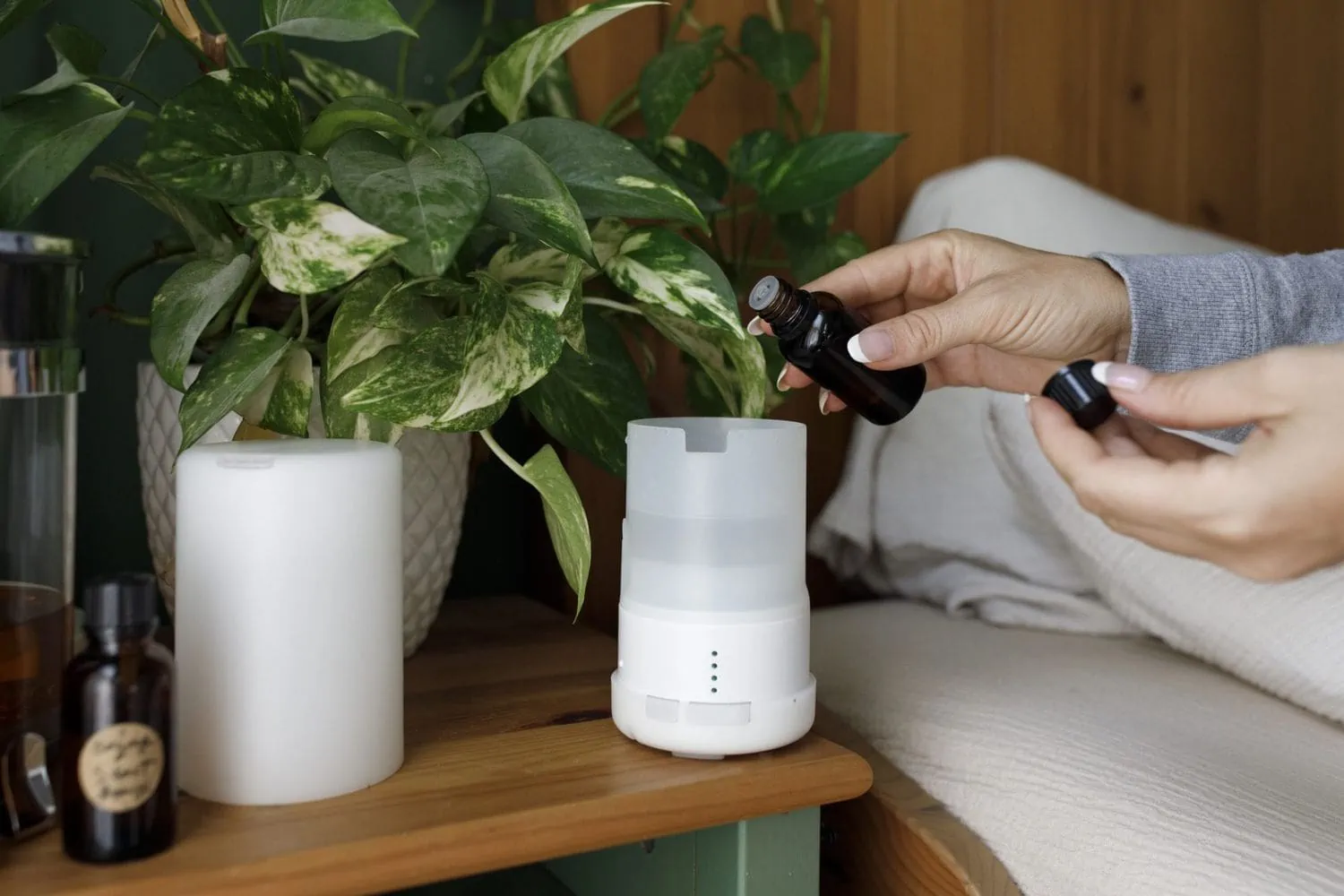 A drop of essential oil helps to improve your well-being. Source health.com
4. Journal
As cliché as it is, a journal is a practical gift to your loved ones. Just a journal? Journal can be a "tool" for someone to document their life. Journaling helps them to transfer their ideas onto a paper. 
Do you know that a journal is good for your mental health as well? If you have never attended therapy before, most therapists, be it counsellor or clinical psychologist, will ask you to write down your thoughts and feelings. It promotes self-awareness and tracks your development. Imagine the limitless stories, goals, and ideas they can note down in the journal.  Your loved ones can start writing about their 2023 adventures. Looking for a journal? Take a peek from Typo! They have fun, colourful journals for everyone!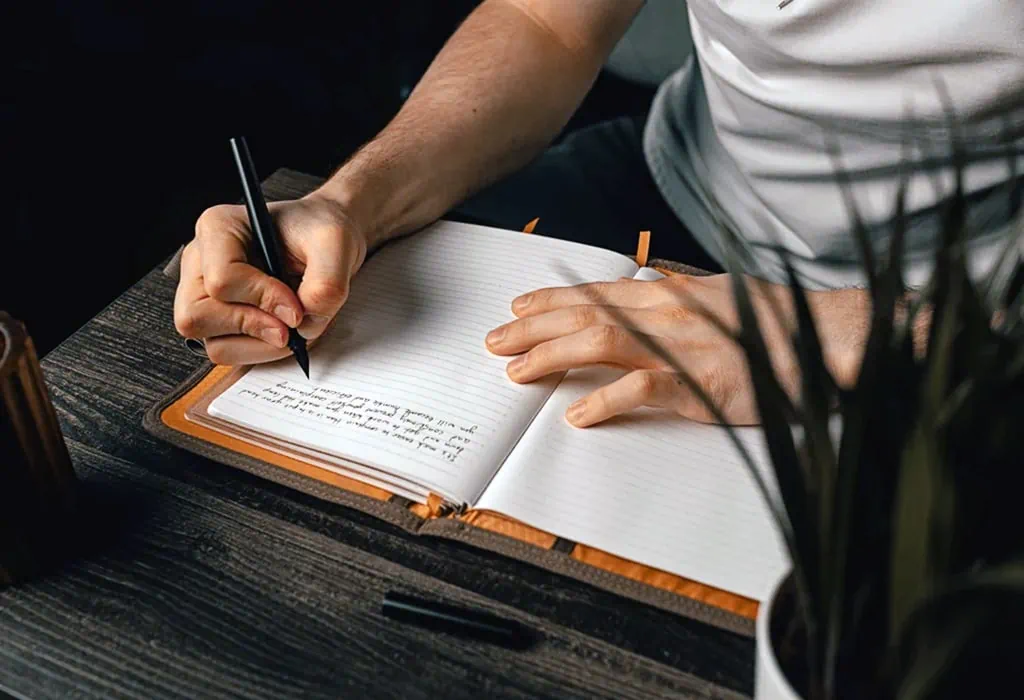 Let your journal take you to places! Credit realmenrealstyle.com
5. Infinitylab Clear Call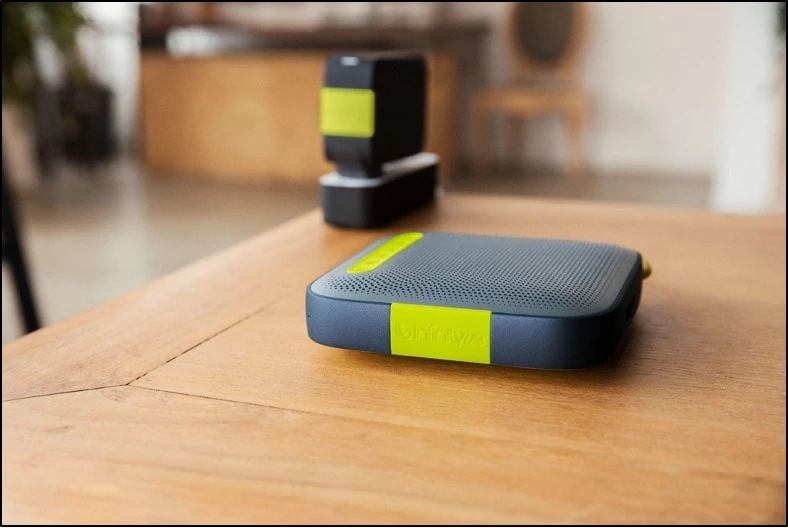 ClearCall to your loved ones anywhere, anytime! Source InfinityLab
As the quote goes, "it's not what's under the tree that matters, it's who's gathered around it". Christmas brings everyone back together, far and wide. However, sometimes, our loved ones might not be able to make it home for Christmas. 
Infinitylab ClearCall helps to shorten the distance. ClearCall is a portable USB and Bluetooth speakerphone. Crystal-clear hands-free communication provided by the ClearCall makes it feel as though your loved ones are speaking right in front of you. The 360-degree microphone allows you to speak freely from anywhere in the room! With a simple setup, ClearCall is compatible with a wide variety of conferencing applications such as Zoom, Skype, Microsoft Teams, Webes, Facetime, Google Hangouts and more. A perfect gift to catch up with your loved ones on  Christmas Eve. 
6. SANTUS™ Andante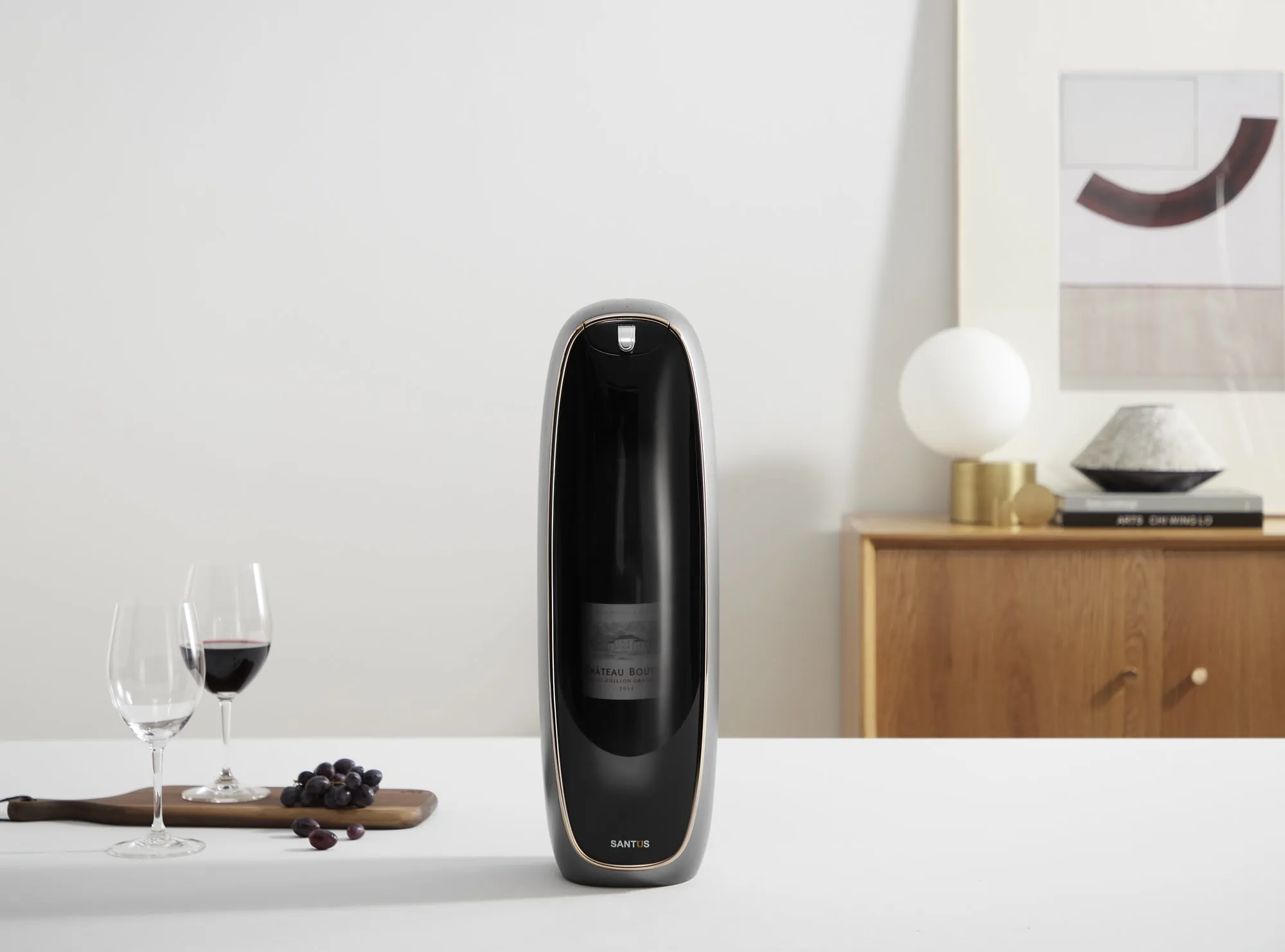 SANTUS™ Andante is perfect for all wine lovers. Source SANTUS™ Andante
The SANTUS™ Andante is THE perfect Christmas gift for the wine lovers in your family. Worried that your opened wine bottle will go bad? Fret not! The SANTUS™ Andante helps to preserve the wine up to 14th days, keeping it fresh and ready to fill those empty glasses,
Additionally, by pairing it with an app, your loved ones are able to receive updates on wine life. The best is yet to come, with SANTUS™ Andante, you can control the temperature setting for either wine or red wines to the desired temperature! Now that is a tech genius!
The sophisticated and beautiful design of the SANTUS™ Andante will grace any space, be it the kitchen, living or even your workspace. Hold up, I need to ask my boss to get one for the office! What are you waiting for! Get those wines ready, and fill up the glasses. Don't worry if you can't finish them, SANTUS™ Andante will be there to save the day.
From tech-savvy gadgets to photobooks and everything in between, the best Christmas gifts are from the heart. Share with us your idea of a meaningful Christmas gift! 
Looking for more related article? Check them out here: