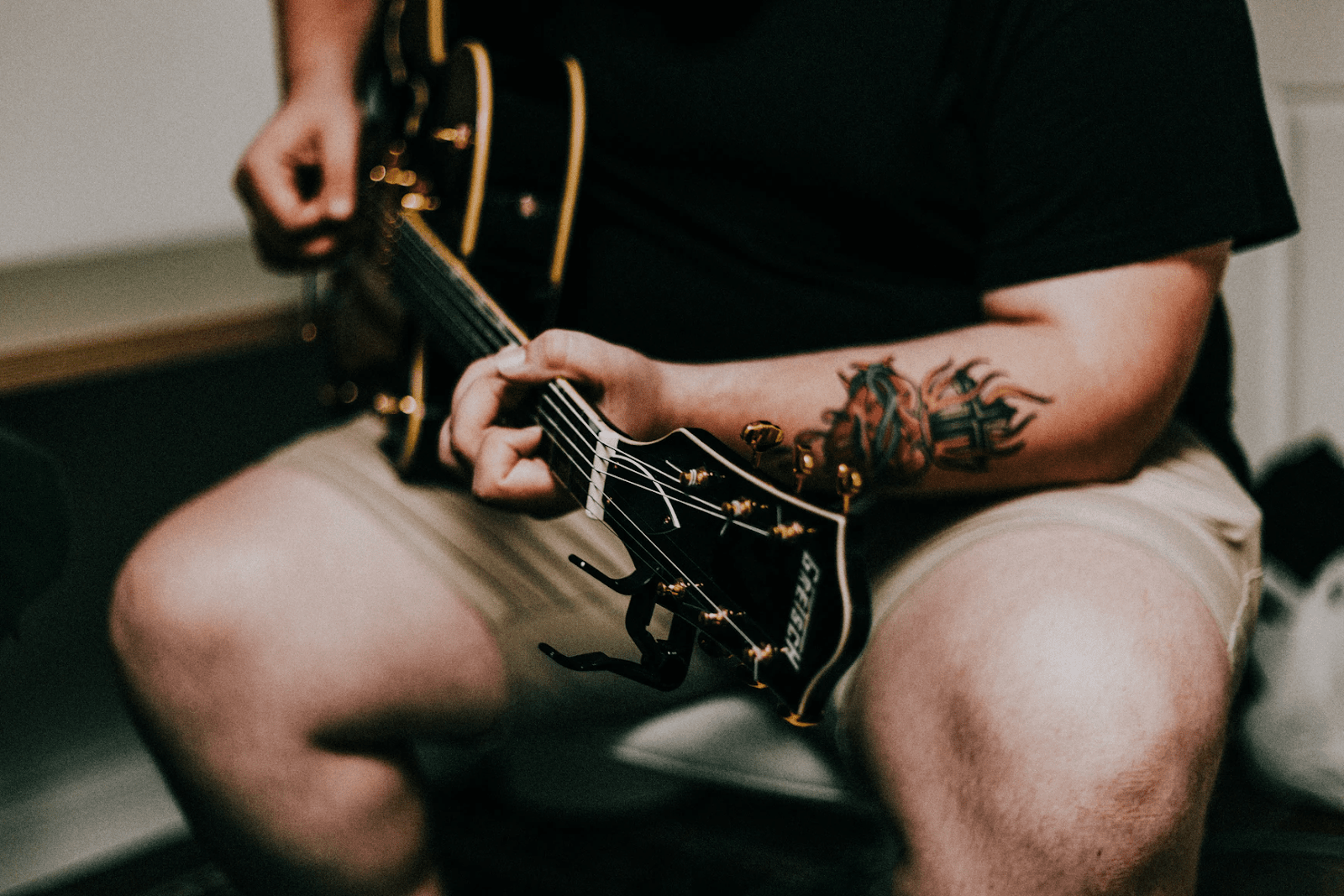 "No room is complete without something of age, provenance and character" – Ken Fulk. Source: ViewHobby
Know where to look for antique pieces.
Complementing Your Furniture. 
Attention to Detail is Important.
Don't forget about the bathrooms and kitchens.
Some of today's most popular interior design trends revolve around creatively using vintage and antique items. People are drawn to items with richness and history, such as elegant mirrors, velvet seats, and fringe-lined sofas.
Antiques give character, depth, and culture to contemporary spaces, says London-based interior design studio Kitesgrove. Unique, surprising objects may be paired with modern findings to create an indulgent, tranquil, and welcoming home.
I find it fascinating how the increased passion for mixing old and modern provides more freedom in home décor and a distinct and personal touch. I believe antique bits and pieces, in general, can offer dimension, texture, and warmth to your home environment.
You could be afraid of the word "antique" and think that just one piece will set you back a fortune. Of course, that can be true if you hunt for your furniture and décor in antique galleries and shops that deal with centuries-old, costly pieces.  
However, "antique" today refers to anything that does not appear modern and is reminiscent of previous decades. Antique collecting doesn't have to be scary, and it doesn't have to cost a lot of money. For a price bargain, I have discovered some excellent vintage pieces at flea markets, thrift stores, and even garage sales. But you can only find the best deals if you take the time to look through all the offers that come your way.
If you're a beginner, thinking about starting a new hobby, or wanting to add a bit of history to your home with the perfect antique collection, here are a few ideas to help you get started.
1/ Know where to look for antique pieces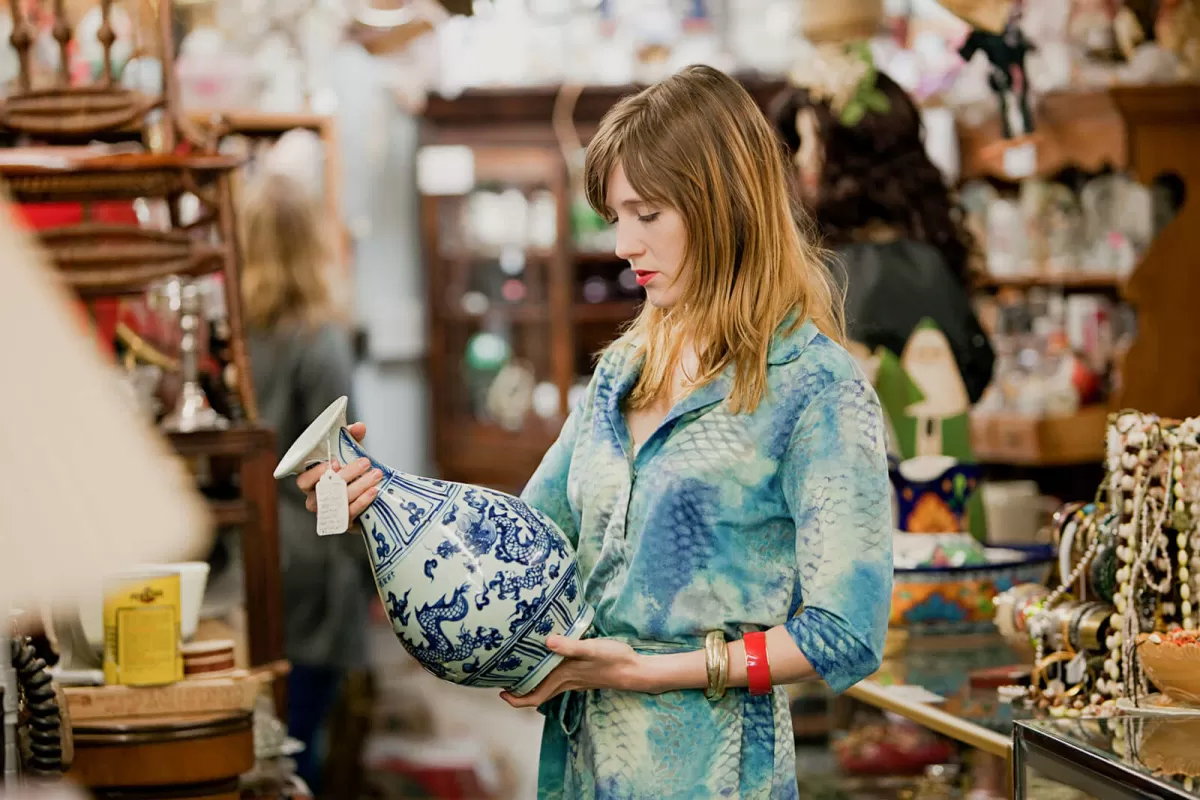 "An antique is anything old with class", – said John Bartlett. Source: Kate Miller-Wilson
The first rule of budget antiquing that I have learned: avoid establishments with posh window displays. Sure they might have rare Georgian silver for sale, but you certainly won't be getting a good deal on it.
Some of my go-to locations to look for affordable antiques include market stalls, sales, auctions, fairs, flea markets, and antique stores. Not all shops are what they seem from the outside, so it may take a while to find the proper ones. Once you find suitable suppliers, you should find several bargains. 
Antiques require patience. Shop and stall owners may get new items weekly, so take your time and return to your favourites. Mudah and Carousell are fantastic online sources for affordable antiques. Buying online can be risky, so take measures. If photos are poor, I suggest you move on. Antiques should be well-photographed and thoroughly described. Many people sell fakes, so study the item before buying. Here are some locations where you can look for antiques in Malaysia and Singapore.
2/ Complementing the furniture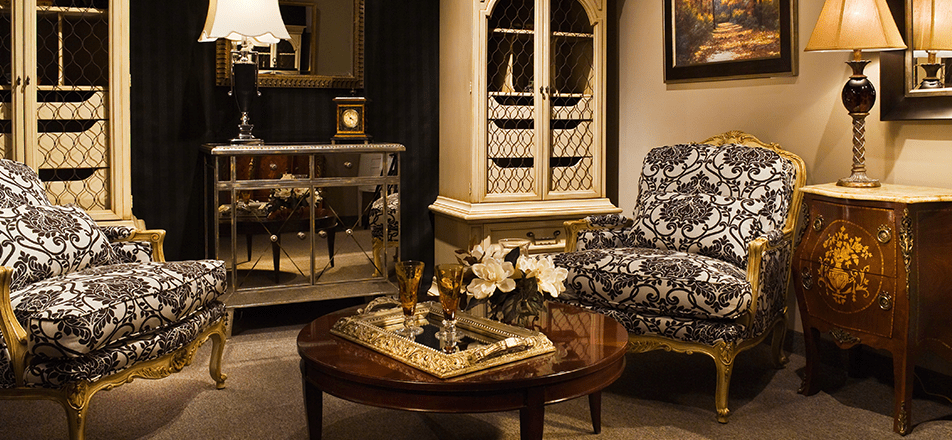 "One should never be the oldest thing in one's house." – Patsy Stone. Source: Carrocel
As I previously stated, the current hottest trend in antique furniture combines them with contemporary items.
Vintage chairs look great with a modern dining or coffee table. Antique tables and contemporary sofas and chairs achieve the same effect. This balance is needed to avoid a flashy, kitsch effect. Furthermore, sticking to a colour scheme may help you easily blend old and new in your bedroom.
However, it's essential to spread out the different designs in the room so that the contrast between new and old doesn't feel shabby. Consider the size of your furniture, especially antiques, while arranging it. 
On the other hand, very light and slim pieces should be placed adjacent to items with greater mass so that the room does not feel nervous and uncomfortable. You can experiment with prints, finishes, colours, and styles more freely when the room's proportions are balanced.
In addition, if you stick to a colour scheme, you may quickly blend old and new in your bedroom. The nightstands and bed should have the same wood tone if you have an antique desk or wardrobe. If your room only has one antique piece of furniture, use vintage-inspired wall décor, such as huge paintings, to tie everything together.
3/ Attention to detail is important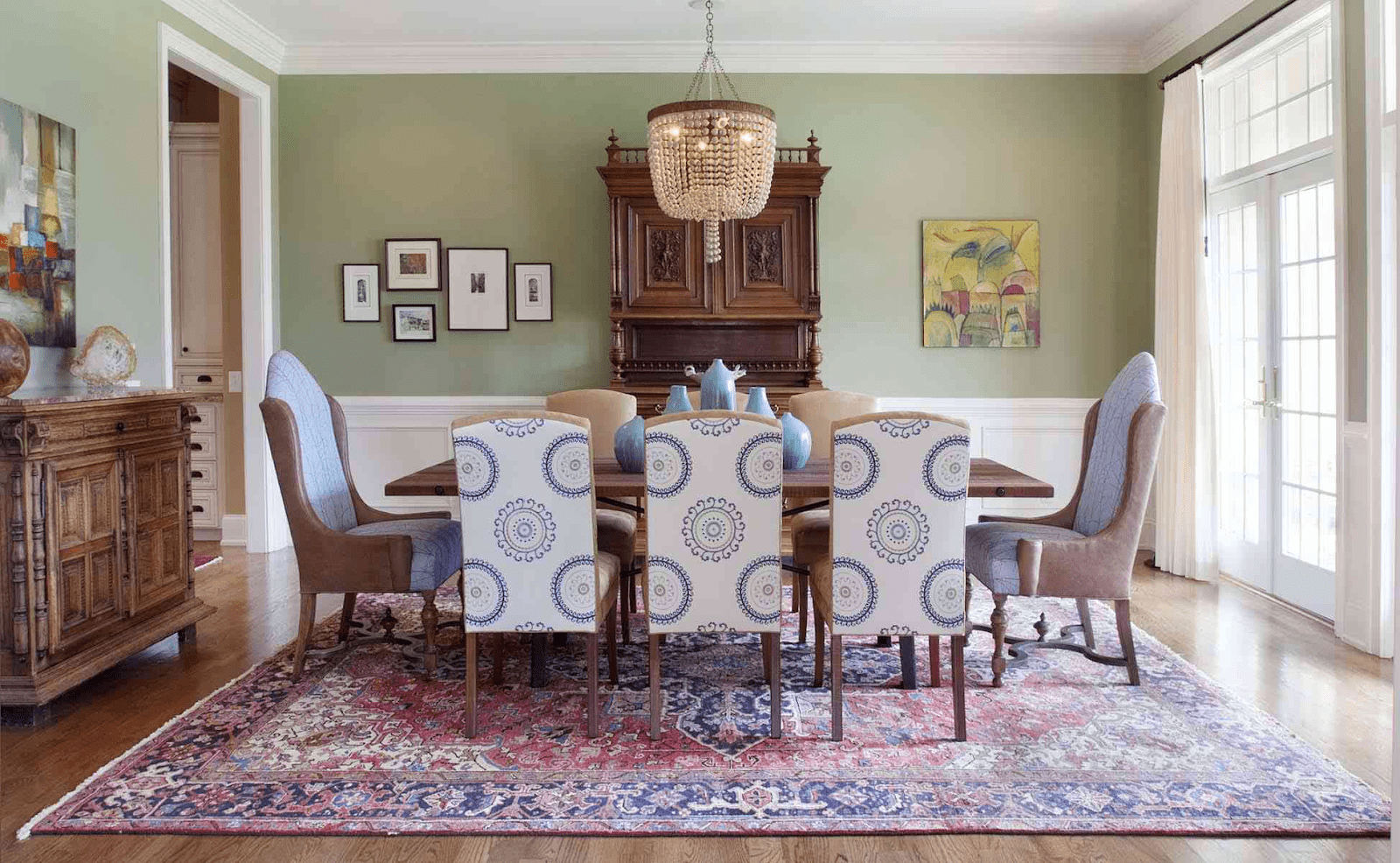 Antique and collectable markets can be financially unpredictable, even for the most experienced collectors. Source: Kristin Hohenadel
It's easy to feel overwhelmed with antique decorations. You should be careful not to fill up your personal space with too many of these because you'll end up with a cluttered space. 
Having statement pieces on display in your room, a vintage tea set, an intricate statue or other figurines, a music box, a vintage mirror, etc., can all look stunning. Even if you don't do much decorating, you can match these well with other sleeker and more modern pieces.
There is a slew of other intriguing features that you can use in your modern-antique interior design. Examples include rugs, cushions, drapes, antique-looking frames, and lamp shades. You still need to ensure that the old pieces don't overpower the modern ones and vice versa, as previously noted. Maintaining balance and harmony is essential to achieving the intended outcome.
4/ Don't forget about the bathrooms and kitchens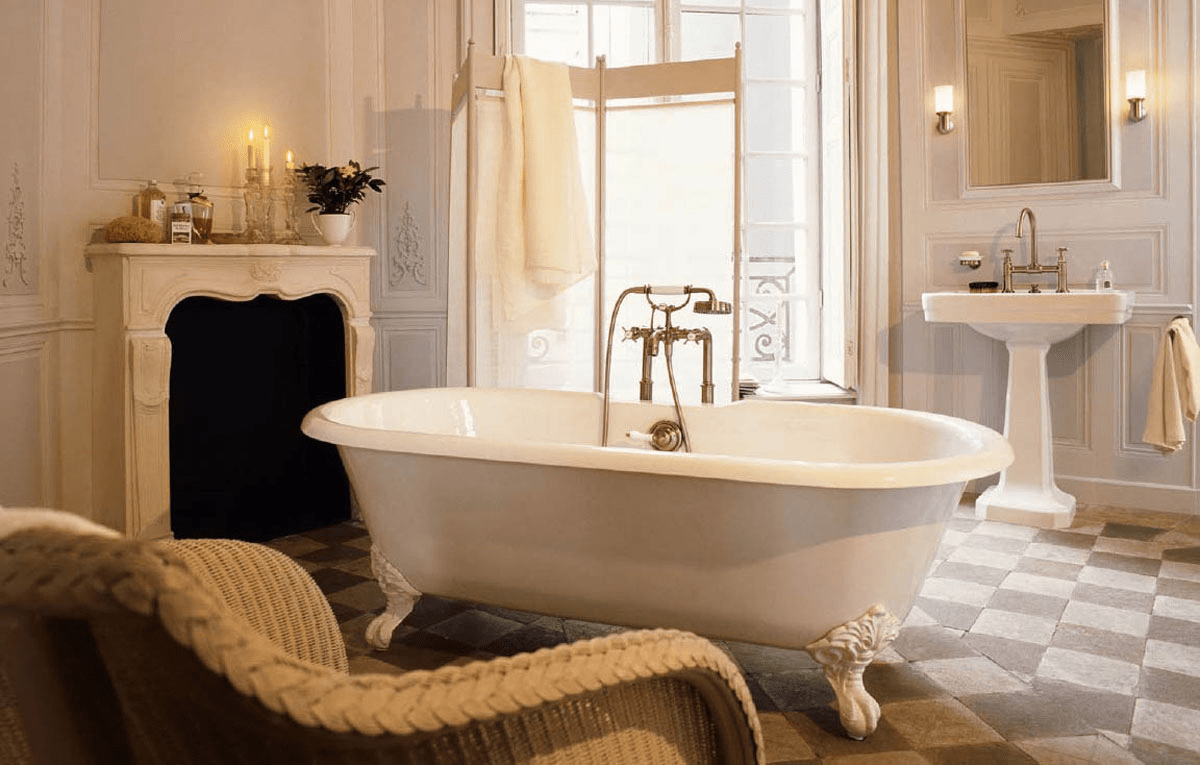 Investing in antiques is not like Apple stock. It's a search and a passion, and a study of history. Source: Stella Van Lane
A unique design style is simple for some people to implement in their living room and bedroom. However, the kitchen and bathroom can be a bit of a challenge. Don't feel compelled to fill these two rooms with antique decor.
Adding a few old photographs or a tapestry to your modern kitchen will look stunning. In addition, you can use ornate plates and pots, as well as vintage-inspired vinyl wallpaper to add a dash of antique flair to your kitchen.
It's also a great idea to use dark wood in your bathroom. Instead of spending money on restoration, consider mixing free-standing tubs with antique gold features. Any surface may be given a metallic makeover with waterproof metallic spray paints.
Antiques collecting does not have to be pricey
Creating large-scale drama with a striking antique focal piece isn't for everyone. If you have a passion for antiques but are hesitant to invest in large pieces of furniture, start with decorative items like antique French gilded mirrors, lighting fixtures, and rugs.
With a large antique or vintage rug, you have a lot of fun adding and layering around it, setting the tone for the rest of the room.
Do you enjoy looking for antiques at flea markets and thrift stores? Tell us about your antique hunting adventures in the comments down below!
Looking for more related article? Check them out here: