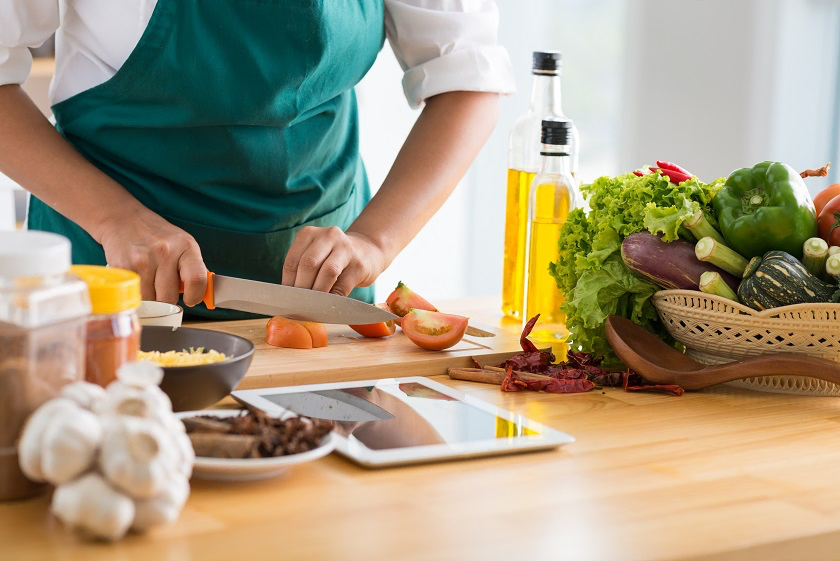 Cooking makes you more in tune with the food you're putting into your system. Credit: Randall Beans
Cooking at home is healthier than dining out or buying takeout.
Home cooking saves you money.
When you're cooking, you're practising mindfulness.
Cooking brings your family together.
We live in a fast-paced society, and our hectic schedules often show in the meals we prepare and enjoy. I'm sure we've all made hasty decisions in the kitchen from time to time. 
After a long day at work, I usually don't have much energy left to cook or clean. I'd rest and order from food delivery apps or eat frozen microwaveable meals instead. These may be convenient solutions, but I've realised they're neither healthy nor cheap over time. 
The importance of making time to cook for yourself cannot be overstated. The benefits of making time to cook for yourself and your family several times a week are endless. It will help you lead a better lifestyle than eating frozen pizza, even though life doesn't always allow us to cook at home every day of the week. Here are some benefits of cooking at home:

1/ To cook at home is healthier than dining out or buying takeout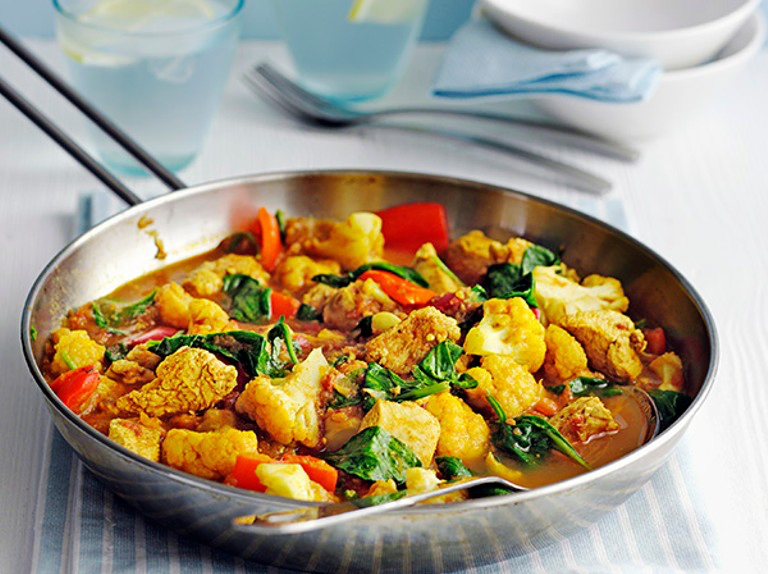 By cooking your meals, you know exactly what's going into your cooking and can be assured that you're eating healthily. Source: Nicole's Natural
Whether you are a busy parent or live alone like me, cooking at home can be difficult. I would buy some takeaway food to save the time and hassle of cooking on weeknights. 
However, I have observed that the convenience of these processed meals has some side effects on my overall health. I started having digestion problems and heartburn, and I noticed my immune system was affected as well, as I got sick very often.
I suggest you read the label for nutritional information before buying a ready-to-eat meal at the supermarket. You'll soon realise these instant meals can be dangerous if consumed regularly. Removing these from your daily diet may benefit your overall well-being.
There's no doubt that home-cooked meals are better for you than those served at restaurants, fast food outlets, and supermarkets because they're likely to be fewer calories and more nutritious.
I like having total control over the recipes and my portion sizes. I believe this results in a much better diet and a lower chance of obesity and the medical disorders accompanying it.

2/ Home cooking saves you money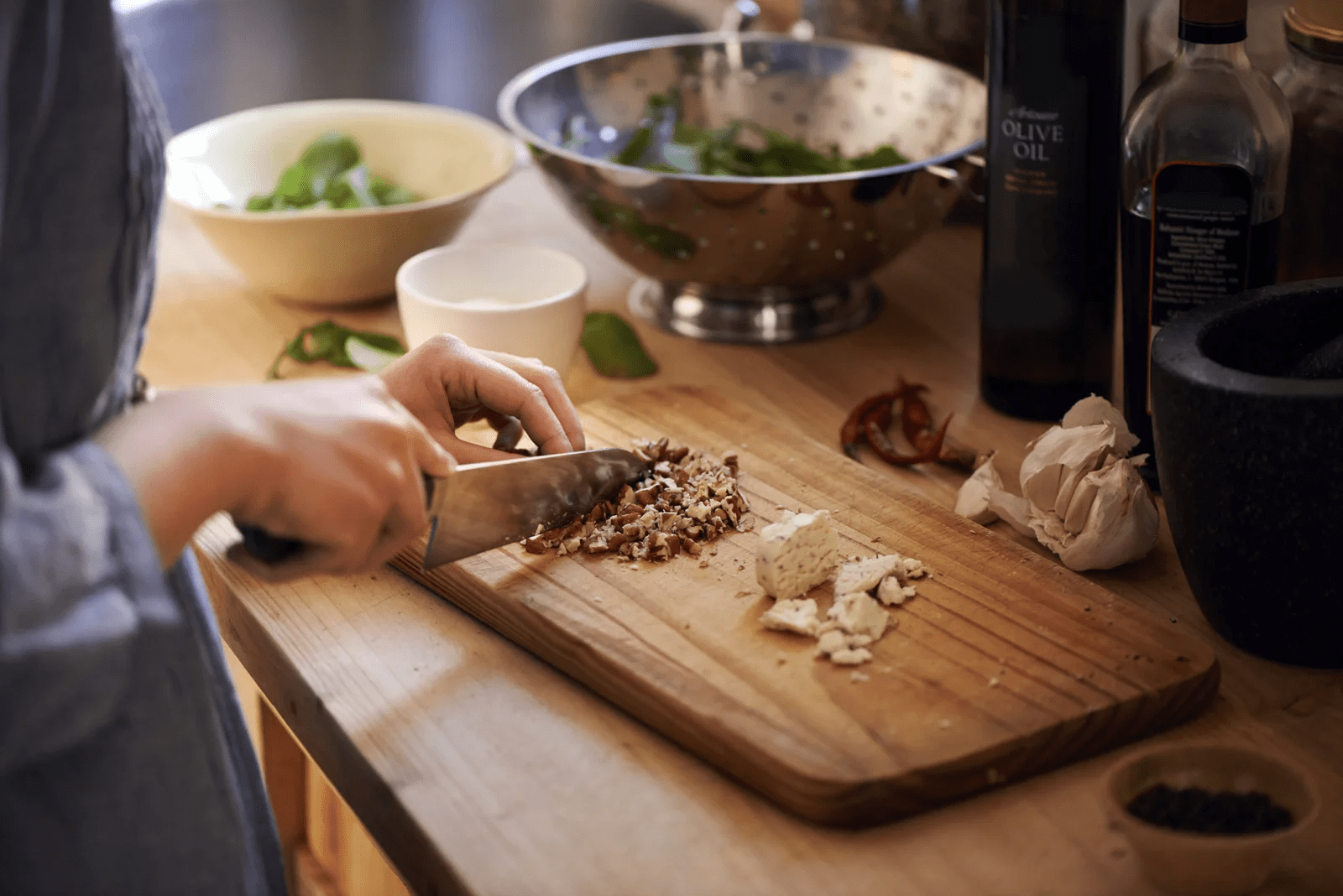 Homecooking will improve your culinary skills and save you money. Source: Brad Tuttle
If you're like me, you often eat out or get takeaways and then wonder where all your money went at the end of the month.
We all know that eating out is a lovely pleasure once in a while, but it's pricey. There are slightly cheaper places to eat, like McDonald's or KFC, but we also know that if you eat there regularly, you're leading an unhealthy lifestyle. 
Dining out involves more than just the price of the food itself. Restaurants use labour, commodities, preparation, ambience, services and other costs to price their meals. Including drinks and transportation, a good dinner out isn't cheap. 
Buying groceries and cooking at home have saved me considerable money each month. I can even arrange meal preps a few weeks ahead for convenience. 
If you're into gardening, you may cultivate your fruit and vegetables to save even more money.

3/ When you're cooking, you're practising mindfulness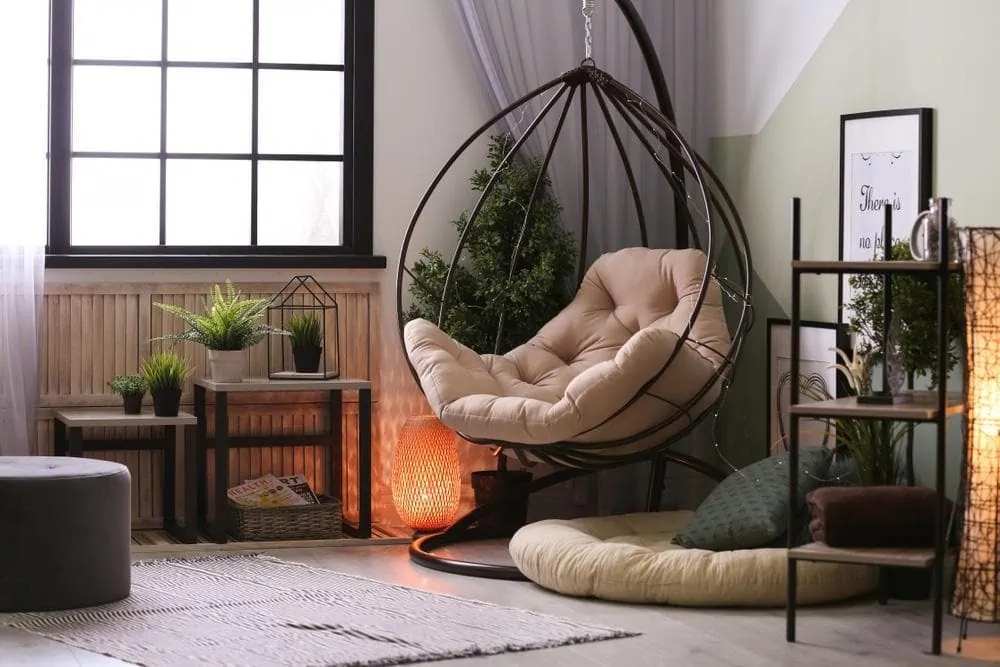 Cooking or preparing a meal is an opportunity to form a loving connection with your food. Source: Journey Foods
Cooking and distraction do not mix well. Things may quickly go wrong if you lose focus: walk away for a minute, and the onions will burn or check your phone, and the pasta water will overflow. 
When consuming the food I have prepared for myself, I tend to savour each flavour and ingredient because I know what I've put in my food. 
When we cook, we can connect with folks we've known and others we're meeting for the first time. My childhood memories of my mother making my favourite meals are flooded with nostalgia as I smell some of the food I cook. Time spent in the kitchen also allows for introspection. 
Reconnecting with those memories, mainly if they are good ones, might be immensely beneficial and are potent enough to be employed as an effective therapy for depression.

4/ Cooking brings your family together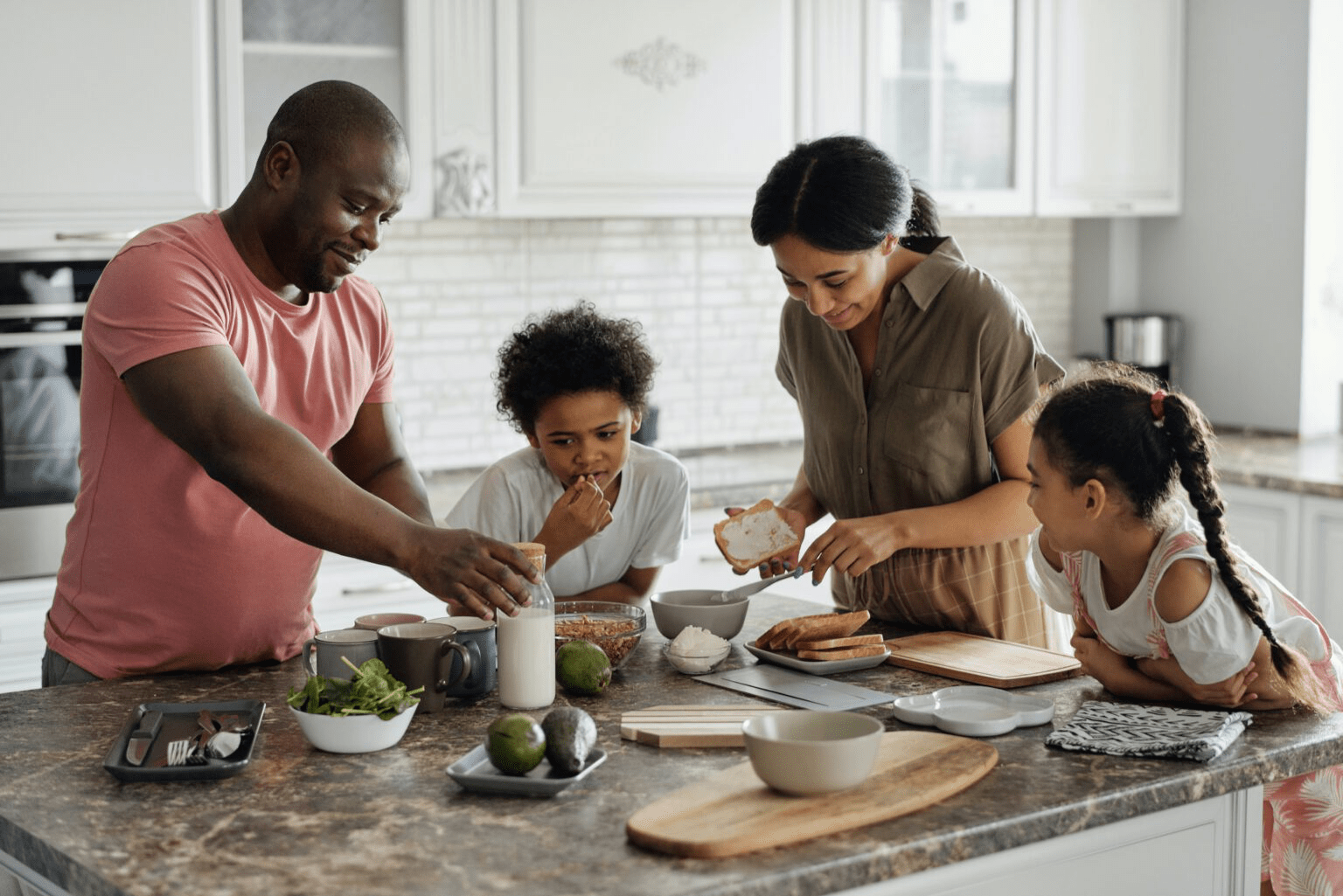 Cooking as a family can provide significant, sustained benefits for your children. Source: Tricia Contreras
No matter how close your family is, cooking is a great way to bring everyone and share a nice meal. 
Some of my fondest childhood memories would be when my cousins, siblings and I would spend time with my grandma, gossiping and helping and watching her cook our favourite snacks while our parents watched TV. This, for me, was the pinnacle of family gatherings.
I always have a great time cooking with my nieces and nephews. I have the opportunity to chat with them, educate them, listen to them, and connect with them. I believe these mealtime conversations—from preparing to eating—help bring families together. 
In the end, cooking preserves your health as well as emotional well-being.
Because you control the ingredients when you cook for yourself, you know precisely what is inside your meal. You eat a wider variety of food when you cook it yourself, which leads to a more balanced eating habit.
Cooking at home also has emotional benefits. Baking and cooking relieve stress, and studies cooking is soothing because of rhythmic chopping and stirring. In the end, you have a great meal and feel accomplished. 
When you cook for yourself, it is an act of self-love because you're reminding yourself that you're valuable. Not stating, "I'm too busy", you're declaring, "I'm putting my health first." Making these connections may help heal a troubled relationship with food.
Do you have any fond memories related to cooking with family? Let us know in the comments below!
Looking for more related article? Check them out here:
Embrace Living Alone – Part 1 & Embrace Living Alone – Part 2