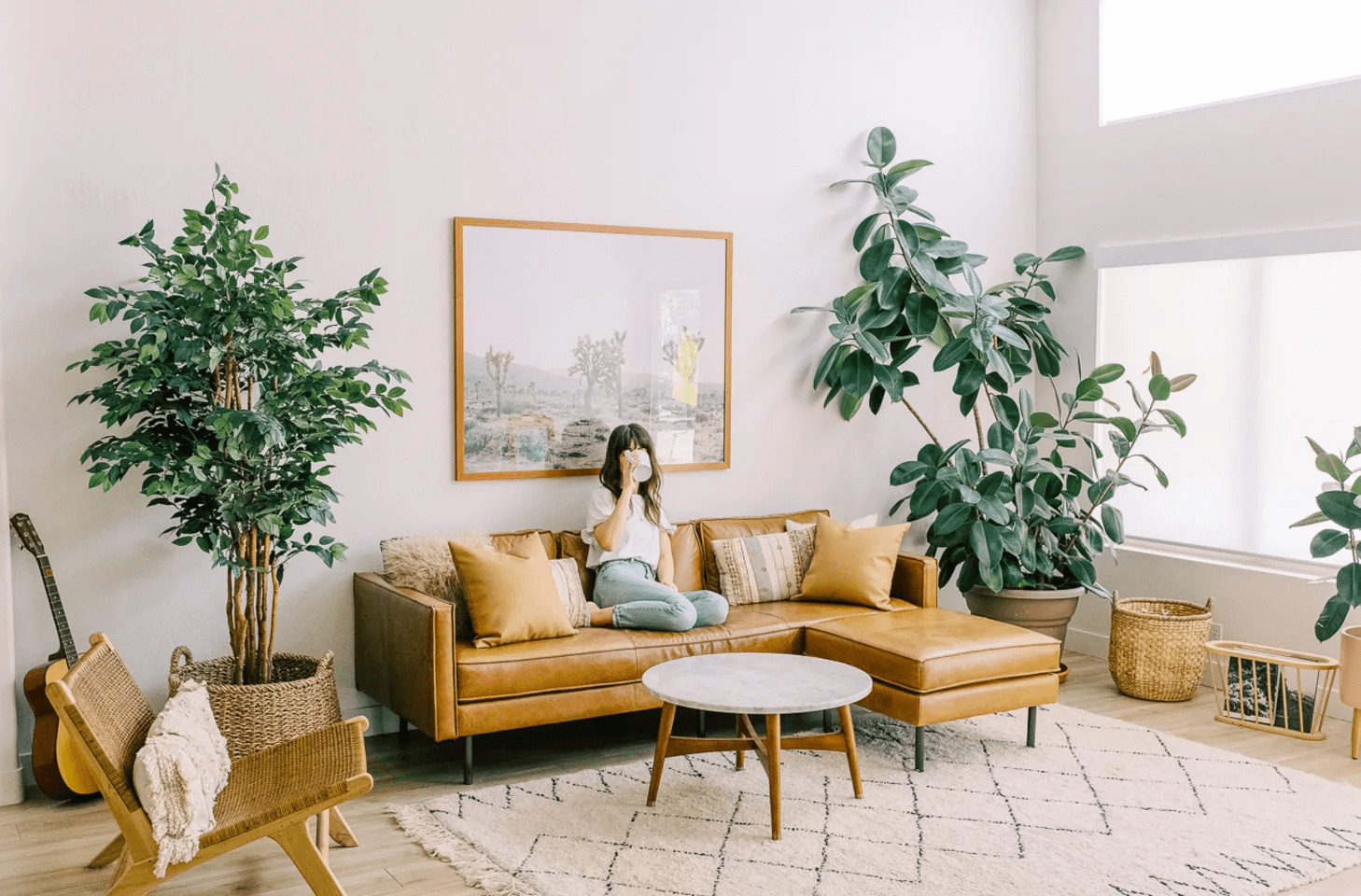 "If you want to be strong, learn to live alone." — Rowan Atkinson. Source: Acamea Deadlier, M.S.
Be open to trial and error to find what works for you
Self-care may enhance mental and physical well-being
Living alone can help boost your personal development
Spend some quality time in the nature to alleviate stress
Welcome back, readers! 
If you haven't already, go check out Part 1 of Embrace Living Alone  before jumping right into this article! We have so much more to share, hence this second bit. Ready or not, here we come! 
Living alone is a unique experience with new ventures, surprises and ups and downs. Although adulthood may be rather lonely at times, it also means you finally get to live your life to the fullest!
If you're someone who moved to a new city for work, studies or to simply try and figure your life out, we've got you covered! Below are some of the tips to help you embrace your solo adventure.
1/ New Endeavours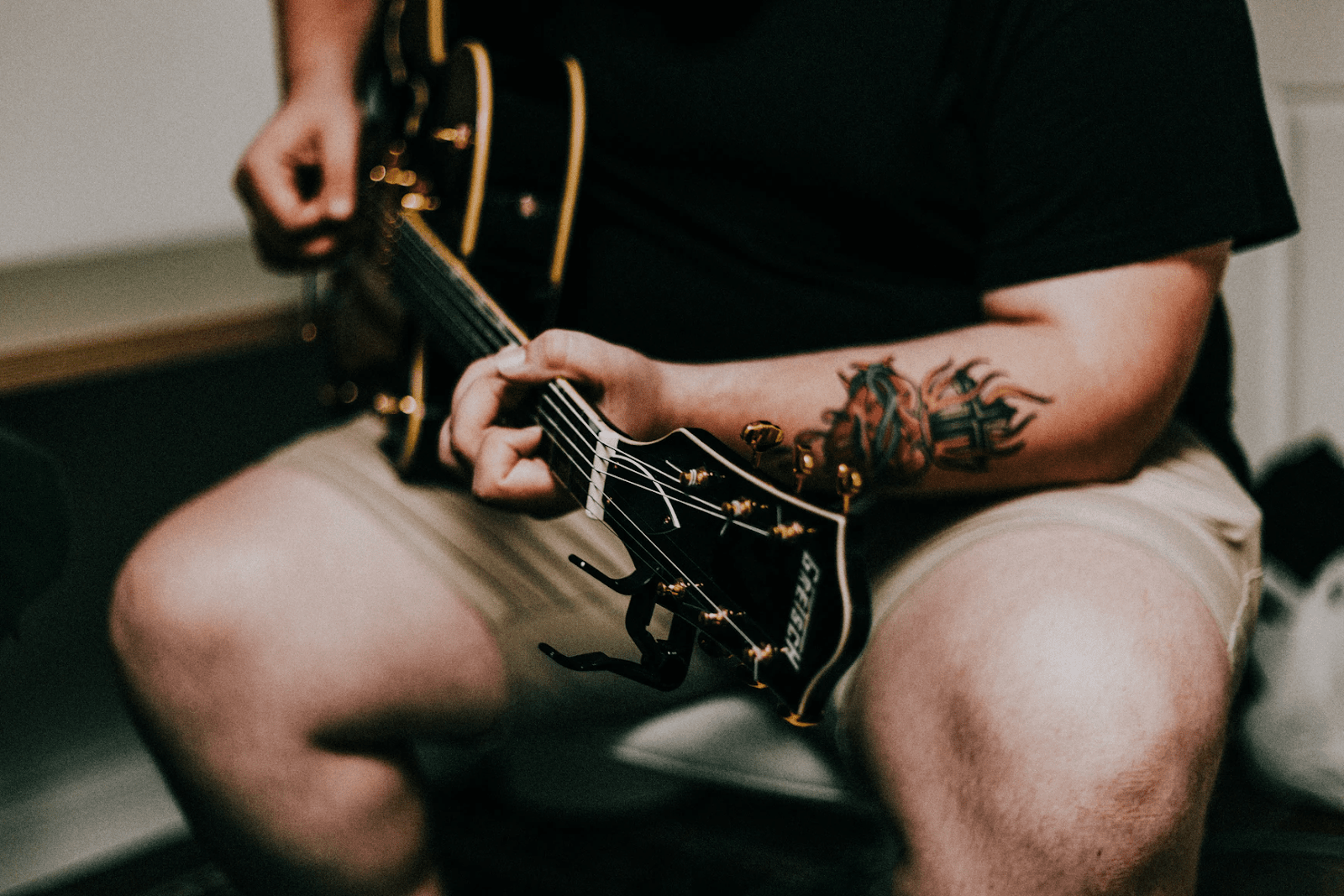 Identify the interests you enjoyed before becoming an adult, and then work on regaining them. Source: Priscilla Du Preez
Did you know that exploring new hobbies is a crucial aspect of self-discovery? Experimenting in front of an audience isn't always easy – you may be afraid to try new things in front of people. If playing an instrument isn't your cup of tea, try painting or maybe gardening. If you don't give it a try, you'll never know. 
When I started living alone, I took the opportunity to break out of my usual routines and try something new – I started learning how to play the drums. It helped broaden my viewpoint, and connect me with a community of people who share the love for music.
However, before purchasing that drum set, I'd suggest you explore online video lessons or how-to blogs to understand the basics if you're genuinely interested.

2/ Put your health first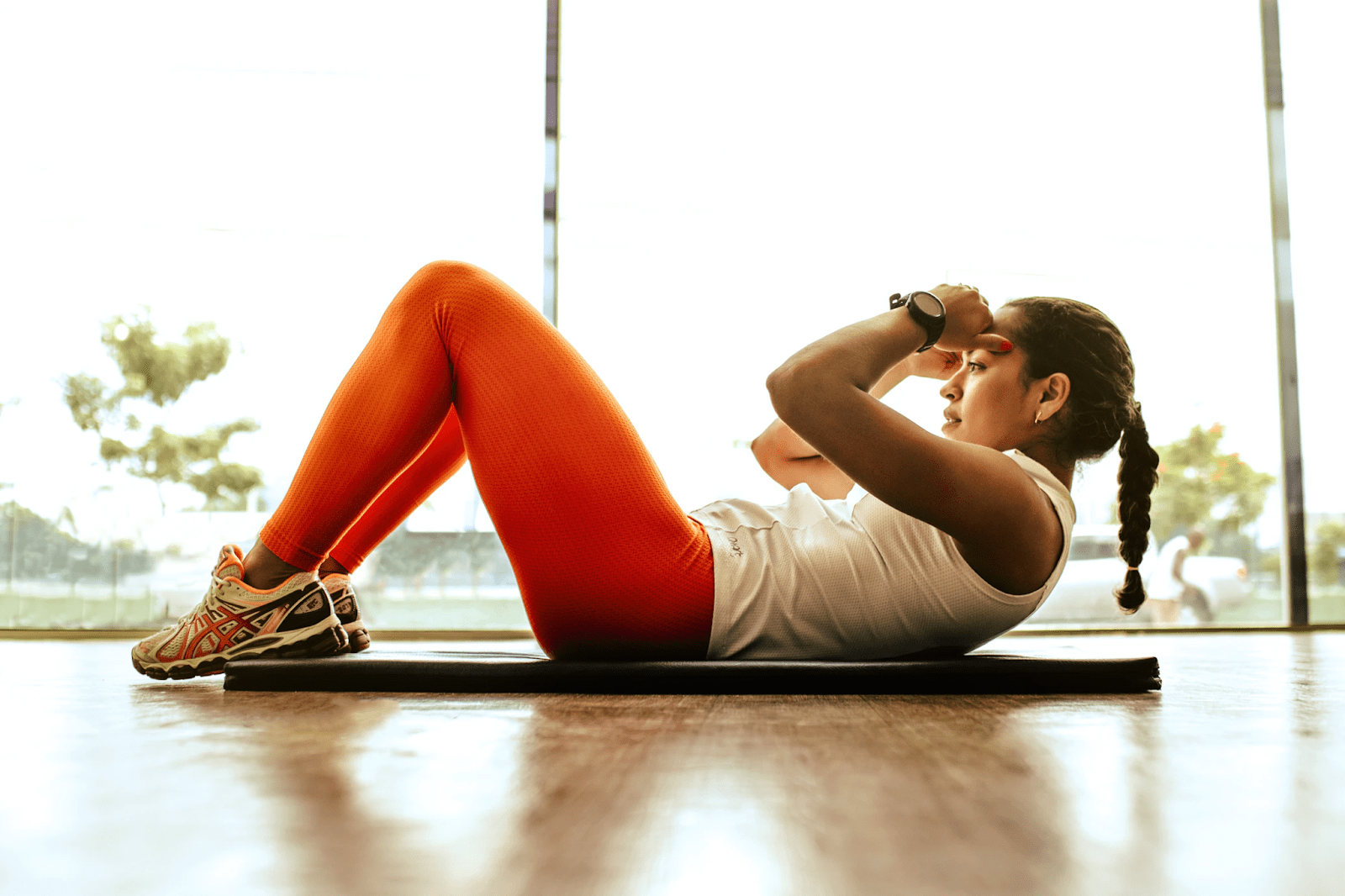 Hit the gym or go for a 20-minute walk before a meal. Source: Jonathan Borba
When you're completely alone, it's easy to slide back into old habits. I'd frequently forgo a regular bedtime in favour of snacking, wearing the same clothes for two days in a row, and drinking the entire bottle of wine because, well, why not?
While doing these things occasionally may not be a considerable concern, establishing a habit of them is unlikely to help you. 
You may have heard this a thousand times, but self-care could enhance your physical well-being and stable mental health, and these are all crucial for a healthy life. And you know what? When you take proper care of yourself, the feeling of satisfaction and happiness can help you handle loneliness more effectively. 😉 
Some tactics for a healthy you: 
To prevent relying on snacks or deliveries 24/7, set aside time for meal planning and food preparation.
Find a workout companion if you're having trouble staying motivated to exercise regularly. 
Try several

meditation

methods to become more conscious of your emotions. 
Experiment with different sleep schedules to see what works best for you.
3/ Build your ideal atmosphere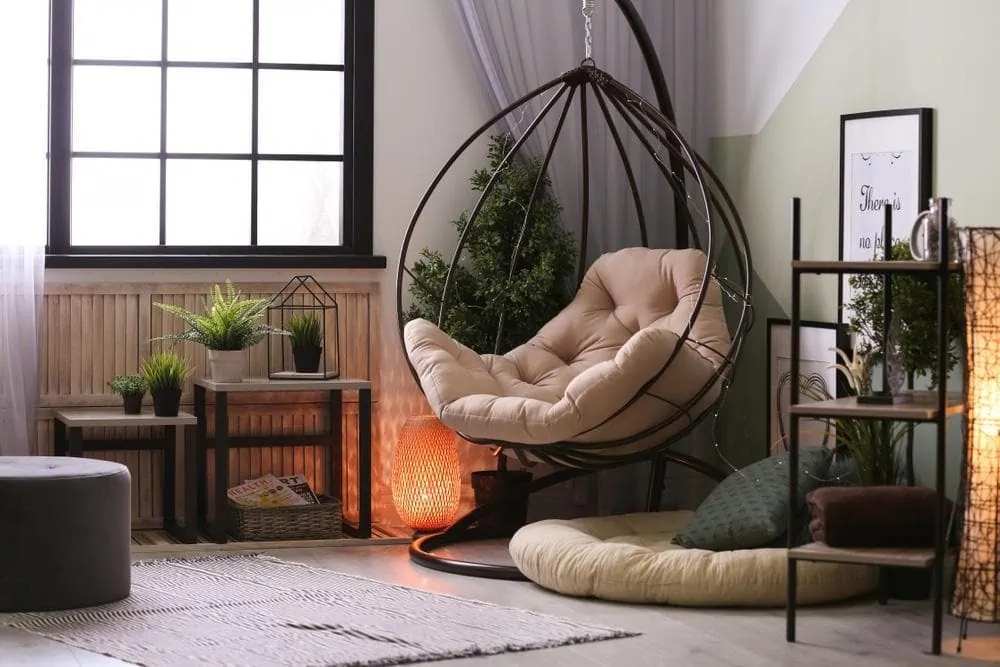 Walking into a good and uplifting atmosphere helps us relax and unwind. Source: Abouther
Although interior design may not be able to eliminate feelings of loneliness, having a space that is uniquely yours might help you feel more at ease. In a new environment, it's typical to feel uneasy or bewildered. Putting in the effort to transform your home into a soothing haven will allow you want to unwind after a rough day. 
Since it's just me, myself and I, I would decide how to arrange and decorate my space exactly the way that makes me happy, and the fact that I don't have to justify why I keep that big diecast collection on the nightstand is so relieving. 
If you're not a plant serial killer, consider including some plants. Indoor plants may brighten up your house and boost your well-being even if you don't have a backyard for gardening.

4/ Seek the high points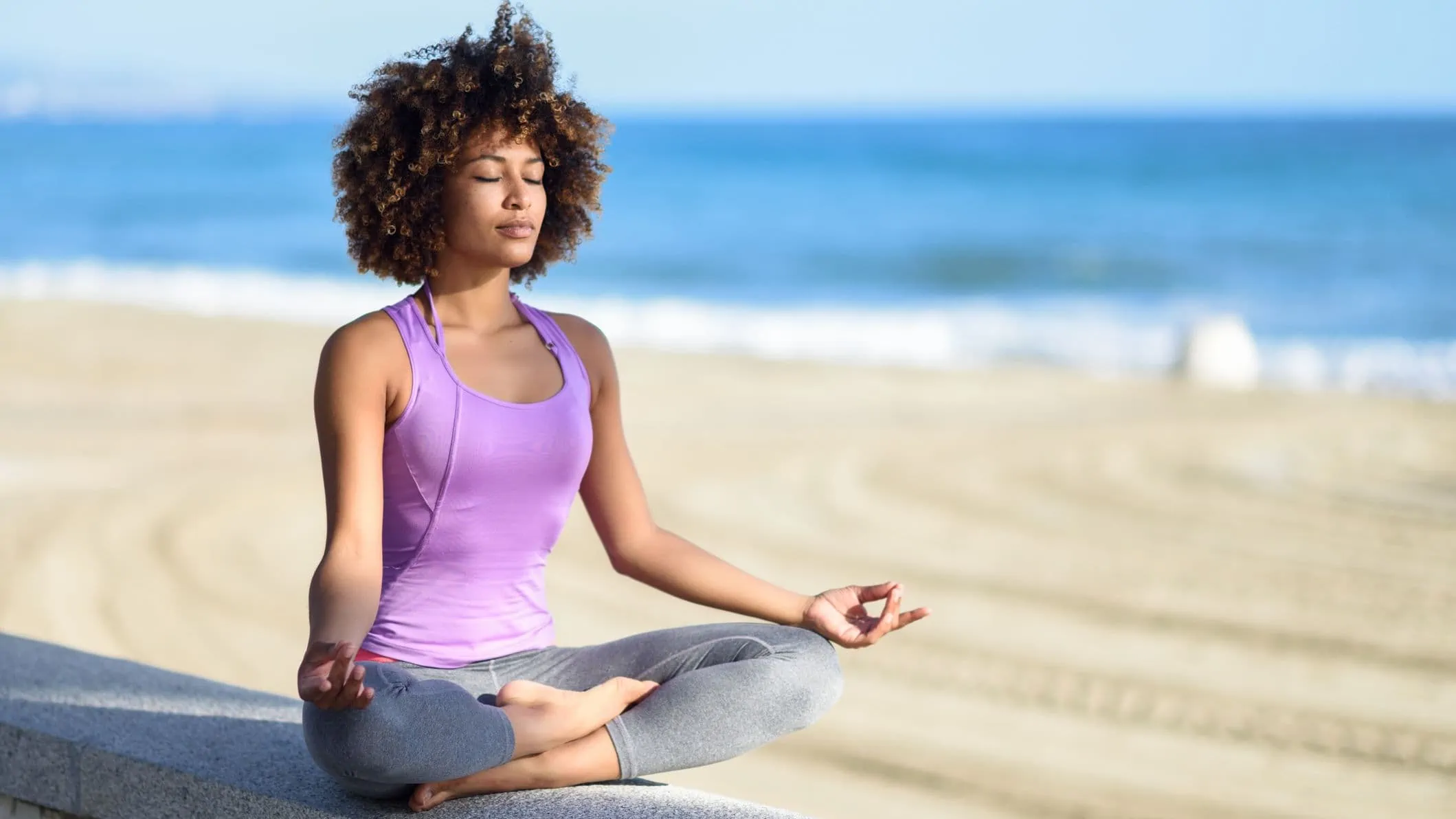 Javier Snchez Mingorance / Getty Images
It is so liberating to live alone! You don't have to get dressed to leave your bedroom, you don't have to mark your snacks with warnings, and you can chat to yourself all day without any judgments. However, the advantages of living alone go beyond these apparent advantages! 
Living alone has the ability to: 
Encourage innovation and creativity 

Assist you in finding time to refuel 

Result in increased personal development 

Allow you to concentrate on your hobbies
5/ Return to nature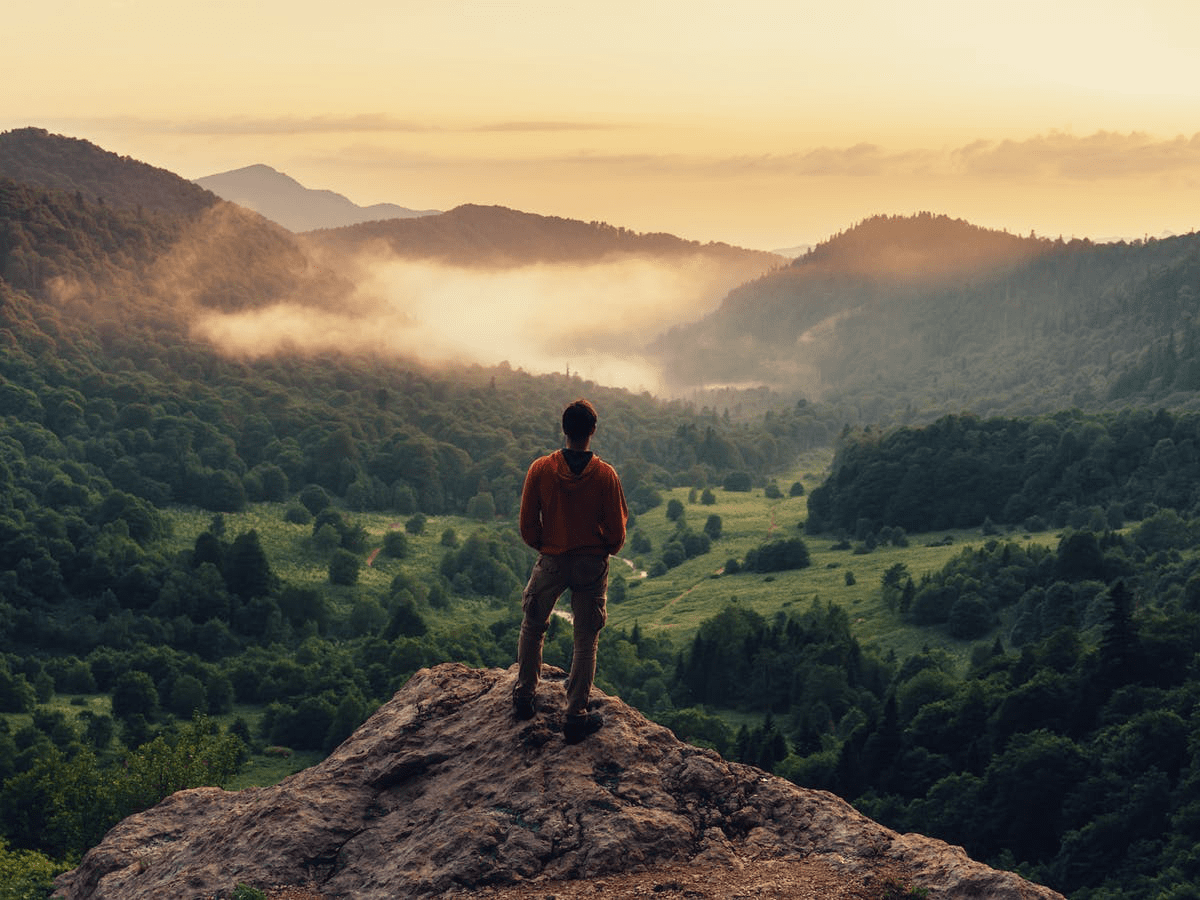 Our senses are influenced highly by nature. It fascinates us with its beauty or astonishes us with its powers. Photo credit: The Conversation
I often find myself longing to go around beaches, hills, and waterfalls when everything feels overwhelming. The serenity of nature has always helped me clear my mind when things get too stressful. 
Spending quality time outdoors can help you feel more connected to mother nature while alleviating stress. 
Take some time alone listening to the sounds of nature, submerge yourself in the symphony of birds chirping, the relaxing sound of waves, the sound of the river flowing, or the sound of rustling trees. 
Doing this can help you feel less alone by strengthening sentiments of compassion and connection toward others in the world. You will realise that you are not lonely even if you're independent.
6/ Seek help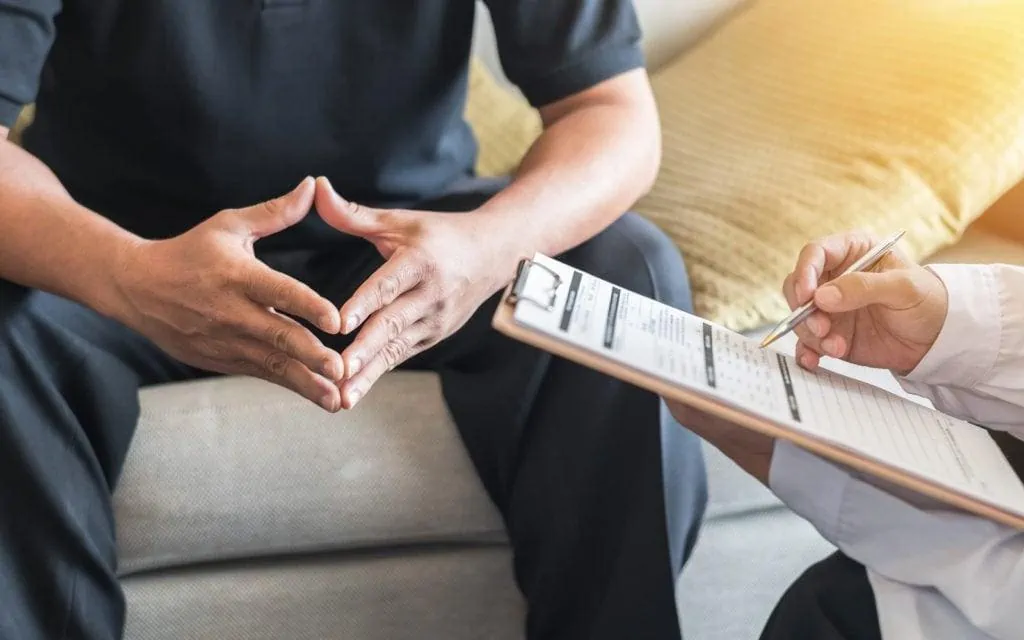 By changing sleeping habits, good mental health can also improve your physical health. Source: Lehigh Centre
Not everyone is capable of living alone. It is okay not to be okay if you don't prefer extended periods of solitude. 
Recognising your needs can assist you in establishing a living environment that is supportive of your well-being. 
Make arrangements for a family member, friend, or neighbour during your weekends. Contact that individual if you need to chat, feel unwell, or need assistance with errands or supplies.
A therapist can assist you in navigating chronic loneliness or other emotional problems. They could identify when loneliness is related to something more serious, such as depression, and further assist you in exploring suitable coping mechanisms.
Make it your own little story by truly Living.
We go through times in our lives when specific ways of living are more acceptable than others. Living alone can be a wonderful experience, but it does not rule out the possibility of someday living with someone else. One day you will stumble across your Romeo or Juliet, right?
Living alone is beneficial in learning to be content on one's own – to be self-sufficient. You may learn to enjoy yourself and become your own best friend. So, grab this opportunity while you can!
Looking for more related article? Check them out here: