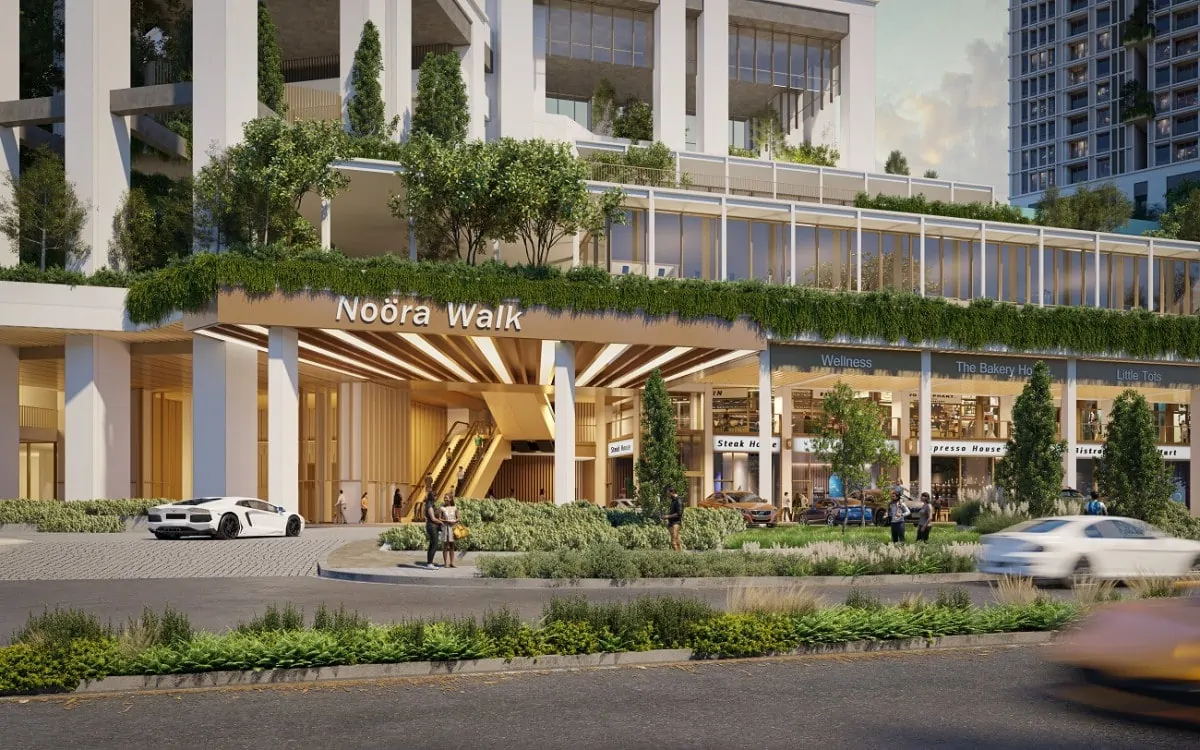 Noöra Walk provides residents with a wide array of retail choices. 
Property developer ParkCity Group's first integrated development at its award-winning township of Desa ParkCity in Kuala Lumpur has received an overwhelming response with 73% of its residential units taken up at its Priority Sales event over the weekend of Nov 26 and 27.    
The Scandinavian-themed project Noöra saw overnight queues as prospective buyers turned up as early as 4pm the day before the Priority Sales event held for those who had registered their interest earlier. There were similar scenes at previous project launches at Desa ParkCity in the past, a testament to the township's enduring popularity among property buyers and investors.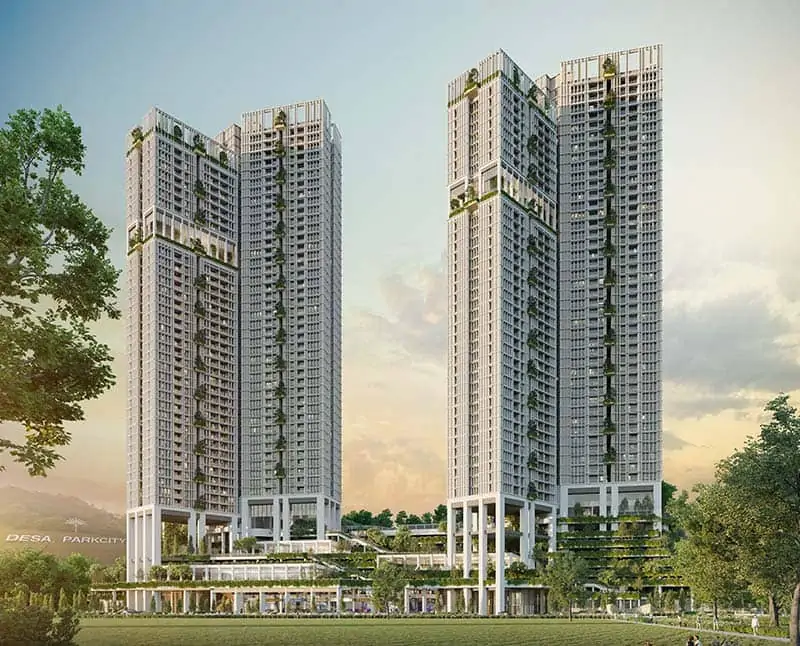 The Nordic theme of "simplicity" is an aspiration to live purposefully.
Enlisting international designers to better every aspect with superior amenities, homeowners can rest assured of the future growth prospects of Noöra. The Nordic theme of "simplicity" is an aspiration to live purposefully. "Noöra" means "light" in Scandinavian and correlates to the operative words of practicality and purpose – catering to the post-pandemic way of living and working in the city. All that, wrapped in a Scandinavian design language that's inclusive with communal living features and upscale facilities 'at your doorstep' while encouraging everyone to be part of a dynamic community.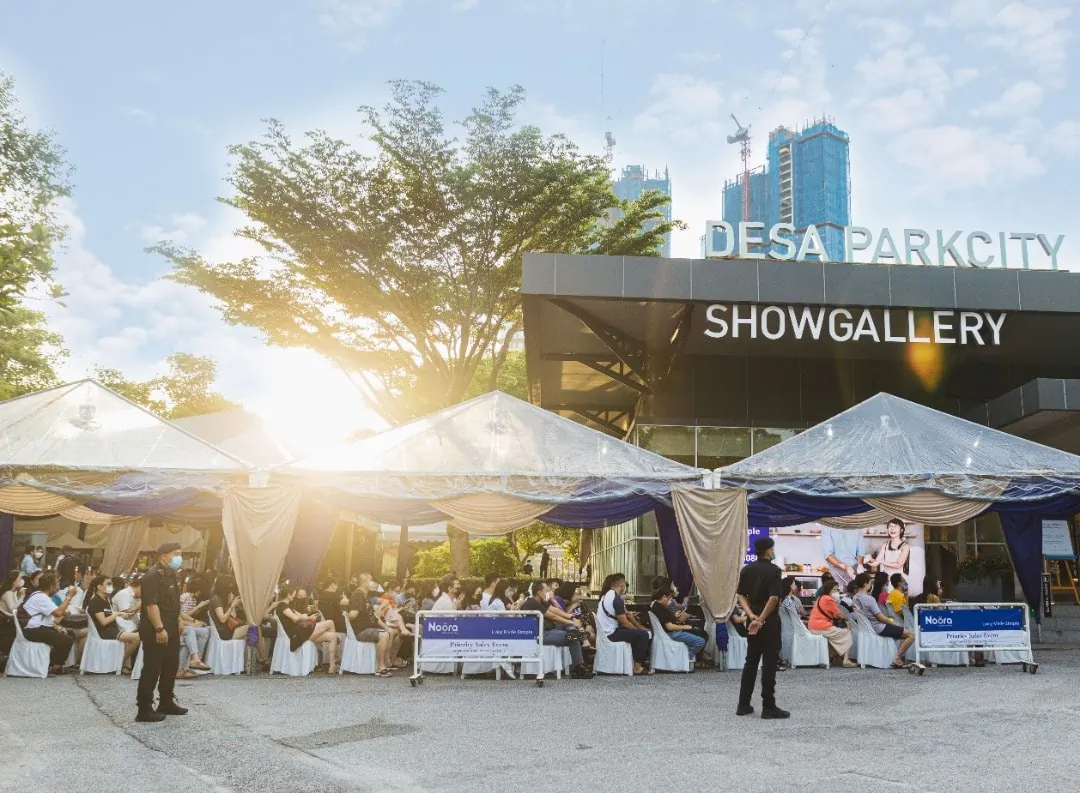 Home buyers turned up as early as 4pm the day before Priority Sales event 

LIGHT-HEARTED RECEPTION 
Noöra is located on a 6.63-acre freehold plot on the southern fringes of Desa ParkCity. With a projected gross development value of RM1 billion, the project features 1,156 residential suites within two 52-storey towers, and a 50,000 sq ft retail podium.
Targeted at single dwellers and young millennial families, the residential suites range in sizes from 520 sq ft to 1,282 sq ft and priced from RM900 to RM1,000 per sq ft.
Meanwhile, the retail component called Noöra Walk will be fully managed by ParkCity to best provide a curated retail experience with offerings such as co-working spaces, fitness studios, F&B outlets, grocers, and other lifestyle propositions and services. This offers Noöra residents added convenience on top of the extensive facilities within Desa ParkCity.
LIVING MADE SIMPLE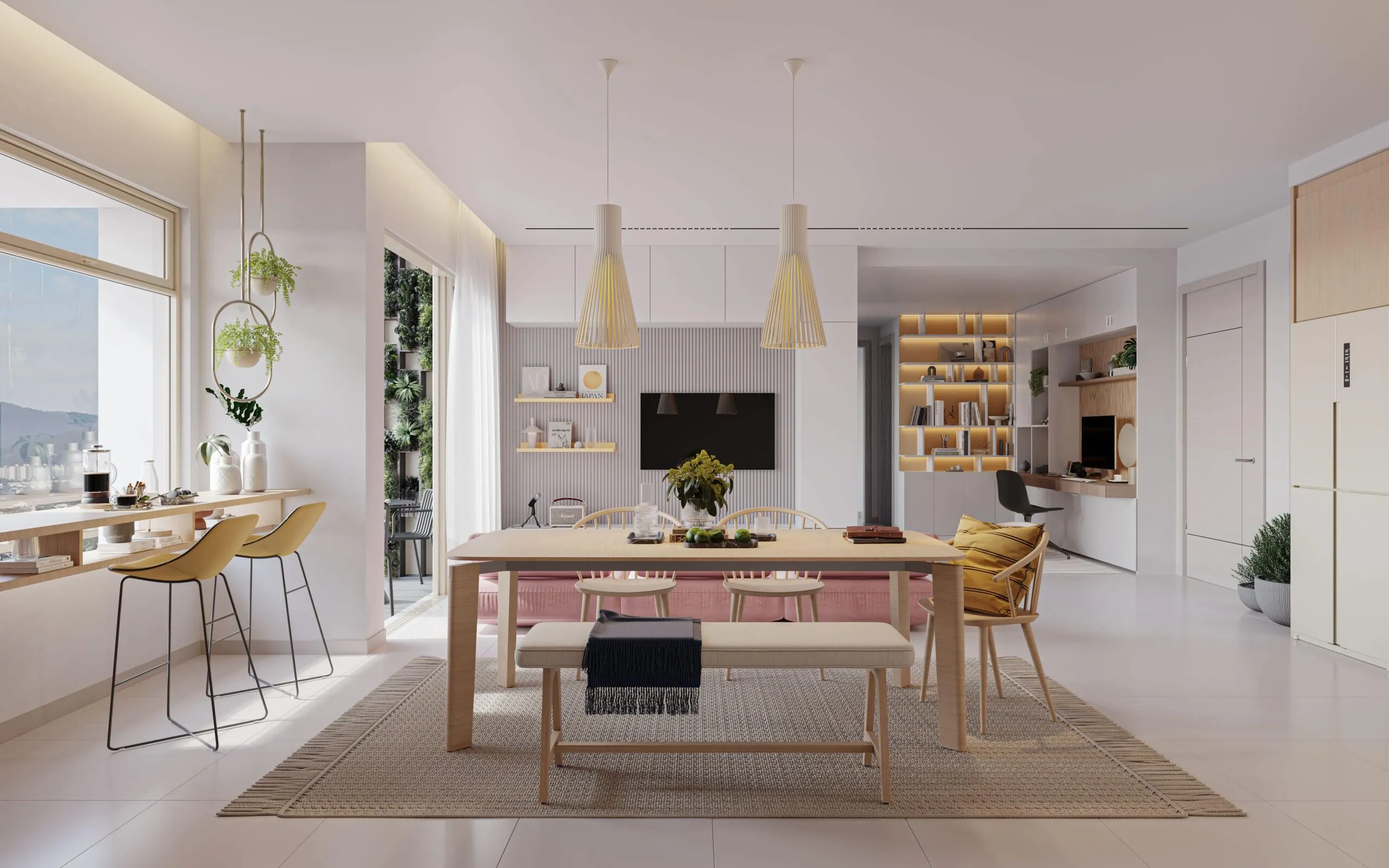 Each unit is practical and spacious with thoughtful dimensions. (Unit Type C)
The homeowners' needs are duly considered by the creative designers. The overarching concept by Scandinavian Design Advisory Liti Design turns each unit into a practical and spacious home with thoughtful dimensions. This adheres to the guidelines of simplicity while assimilating what nature provides in soothing greenery with sufficient natural light and ventilation. Noöra also reunites Serie Architects (UK) with Multiply Architects (Singapore) of Park Regent fame to exercise restraint where applicable while prioritising convenience. For the interiors, it's a delicate balance that Singapore-based UPSTRS_ will strive to uphold while taking inspiration from Nordic landscapes and Desa ParkCity's beginnings as a granite quarry before becoming a flourishing masterplan township.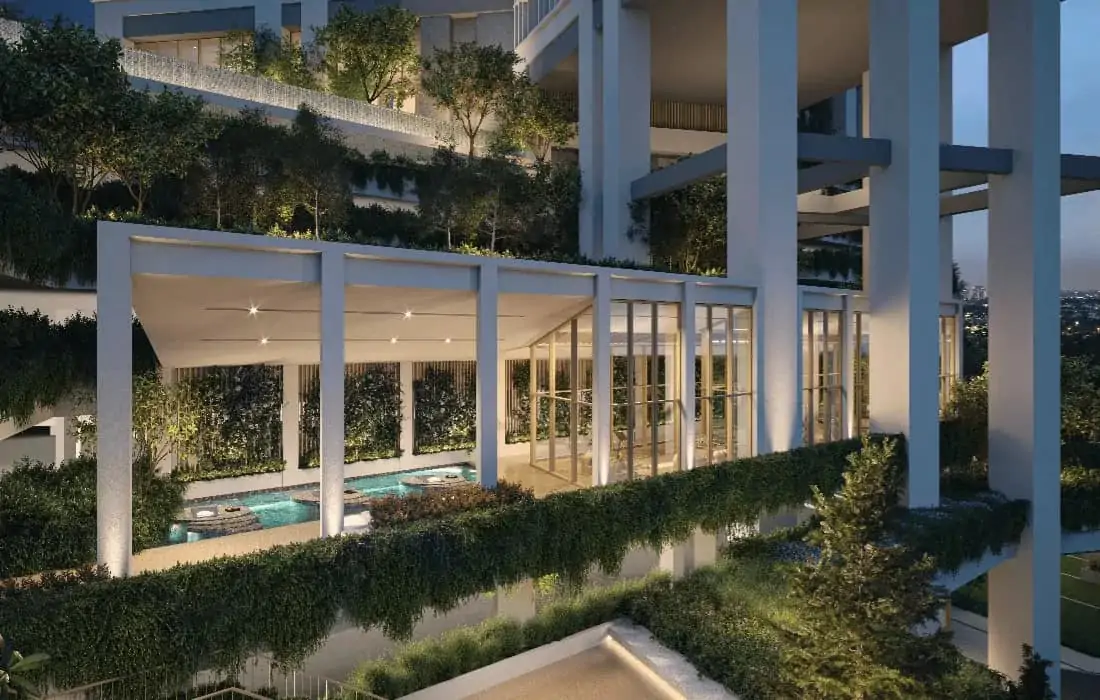 Soothing greenery with sufficient natural light and ventilation. 
FUNCTIONAL COMMUNITY 
As proponents of the Forth Place spatial concept, Noöra's communal spaces are meant to be fully utilised for work, play and rest. No longer should inhabitants be isolated inside their own units. These spaces constructed as an 'extension of their homes' are catalysts for social gatherings. There's no letting slip of details that makes the difference when it comes to the post-covid era of co-working, co-living and co-mingling. All this, while being privy to respecting individual privacy and personal spaces.
Amenities are easily accessible and include yoga decks, a children's playground, and a mini amphitheatre to go along with jacuzzi-equipped swimming pools, and a sky lounge replete with a lookout pavilion and roof garden. It's a self-sustainable ecosystem that also includes a common kitchen and enough workspaces for meetings, group discussions, and hobby-centric workshops. 
"Following the Covid pandemic experience, most of us have realised what matters in life is not about material trappings and the single-minded accumulation of wealth. Our priorities have shifted, and we are now more appreciative of simple yet rewarding living," said ParkCity Group CEO Datuk Joseph Lau.
"The Scandinavian ethos ticks most of the boxes when it comes to providing a simpler and more sustainable way of life," he added. 
A SELF-SUSTAINING TOWNSHIP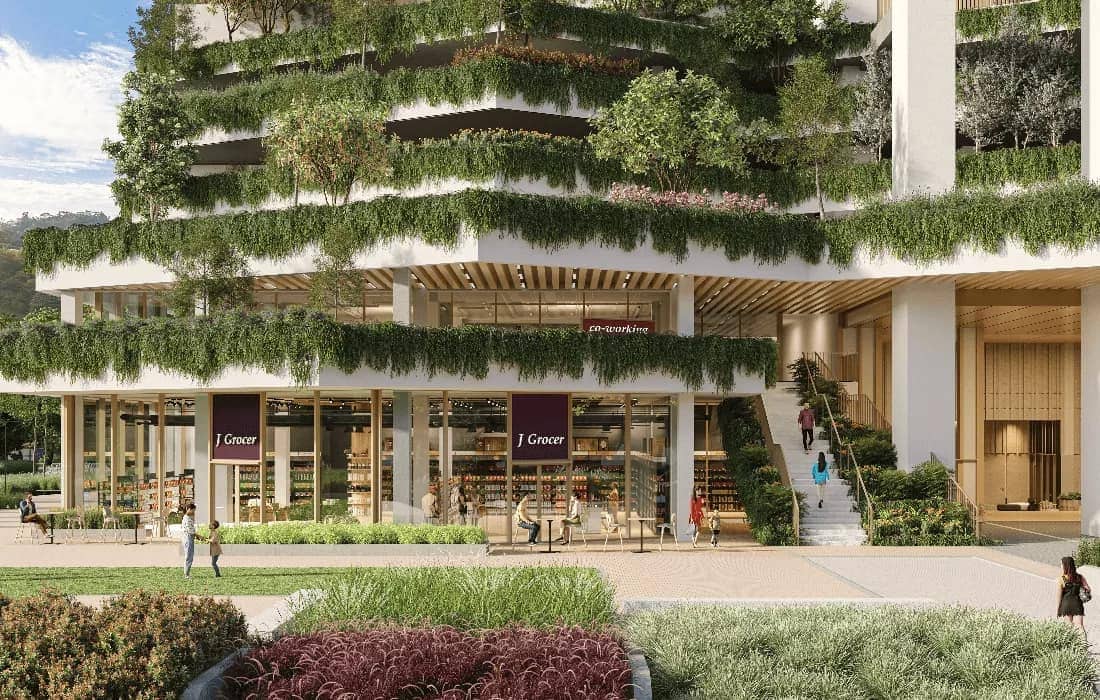 Noöra is everything you need and more within your reach.
There's a lot of deliberation to ensure that everything is well-conceived and complements the efficacy of the existing township. Noöra residents can take a stroll, bicycle ride or a leisurely drive to The Waterfront, Desa ParkCity's retail entertainment centre, and Plaza Arkadia, which boosts office spaces, entertainment, and varied dining options. The nearby Central Park is an ideal spot for families to engage in bonding activities. Park amenities are convenient with tree-lined wide jogging paths, luscious green spaces, walking pathways, a child-proof children's playground, and benches for all comers. 
"We always listen to our customers' needs and wants. Each project in Desa ParkCity is unique. Being a part of this development means being part of a community that values wholesome community living," said Lau.
"It is a community that feels like a family and Noöra is our latest addition to the family," he elaborates. 
To keep up to date with Desa ParkCity's latest developments, visit Noöra @ Desa ParkCity.
Looking for more related article? Check them out here:
Minimalism Pushed To The Vanguard By Practicality And Pandemic