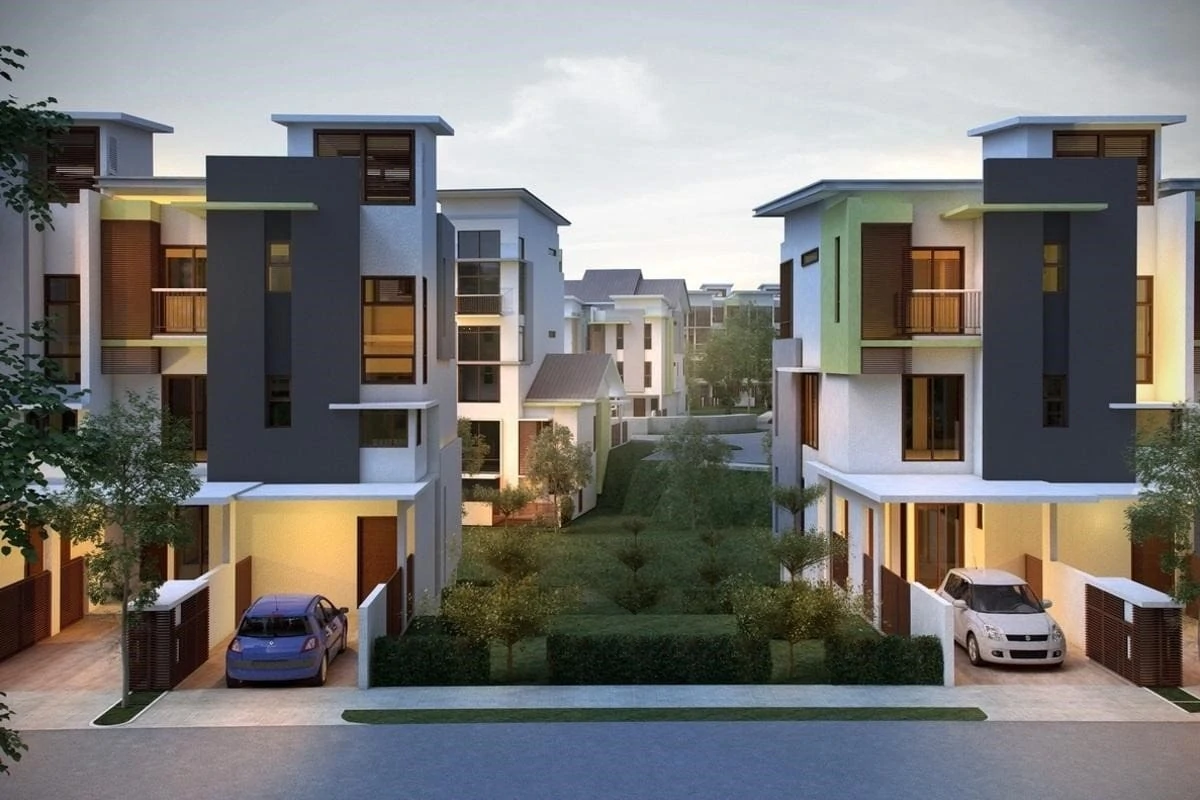 You miss travelling. I miss travelling. Everyone misses travelling! But right now, the only one who's doing a lot of travelling is Ms. Rona and to say I'm envious of her is definitely an understatement.  So recently, I had the chance to take the route heading towards KLIA, but instead of going to KLIA, I made a stop at Kota Seriemas, an area of 2400 acres that has been around for 21 years.
There are two different routes that one can take in order to get to this place. The first one is via the highway where you will be greeted by well-built infrastructures, and another alternative is through the Kampung Salak Tinggi that you might want to avoid if you're trying to impress your guests, as the area appears to be a less developed one.
On that note, I'd like for you to get yourself comfortable and read on as I make an attempt in telling you why you shouldn't judge this gem based on what you see on the outside. After all, we've always been told to not judge a book by its cover!
Location first, everything else later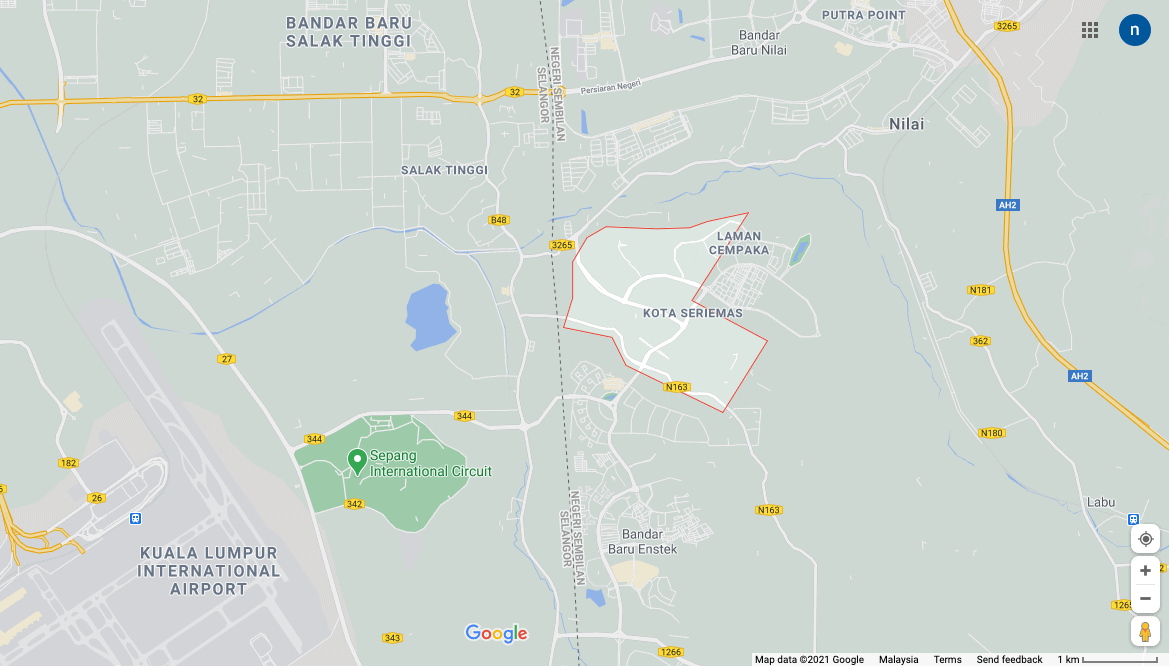 As I've touched on earlier, Kota Seriemas is strategically located next to Nilai, between Seremban, and it's just about 20 minutes away from the airport.  That's music to every traveller's ears because you no longer have to leave 5 hours before your departure time. On top of that, it can be easily accessible through the Lekas Highway as well as the North-South Highway – it couldn't get any more convenient than that!
With such an amazing location, Kota Seriemas' main target audience prior to the pandemic is those who are working in the aviation industry. Of course, I understand that the particular industry has been feeling the blow the most during this time, but I have faith that it won't be long until borders are open again. Plus, it's also a great alternative for those who go to work at Putrajaya.
Amenities that caters to all your needs
Amenities around your area are as important as a strategic location. Especially for a development that's so far from the city. You might have questions like – how far is the nearest grocery store? Is there a clinic nearby? Or as Malaysians, we need several different options of eateries close to us.
Fret not; the area is well equipped with grocers, laundry services, fitness centres, restaurants and many more. And when I say that it goes beyond just the ordinary, I actually mean it but this will attract the golf enthusiasts the most. That is because right opposite the Kota Seriemas entrance statement, sits a majestic colonial architecture where the Kota Seriemas Golf Country Club is.
For those who enjoy going for walks, love being surrounded by nature and listening to the sound of bird chirping, there's something for you too. Among the residential areas, there is a beautiful lake that serves as a recreational park for all the residences within the community of Kota Seriemas. Well equipped with lotus plants, elevated structure, and jogging path.
Truthfully, when u are buying a particular location, you're not only buying a plot of land, you're also buying the amenities and infrastructures surrounding the house because that forms your lifestyle.
A fresh outlook on townhouses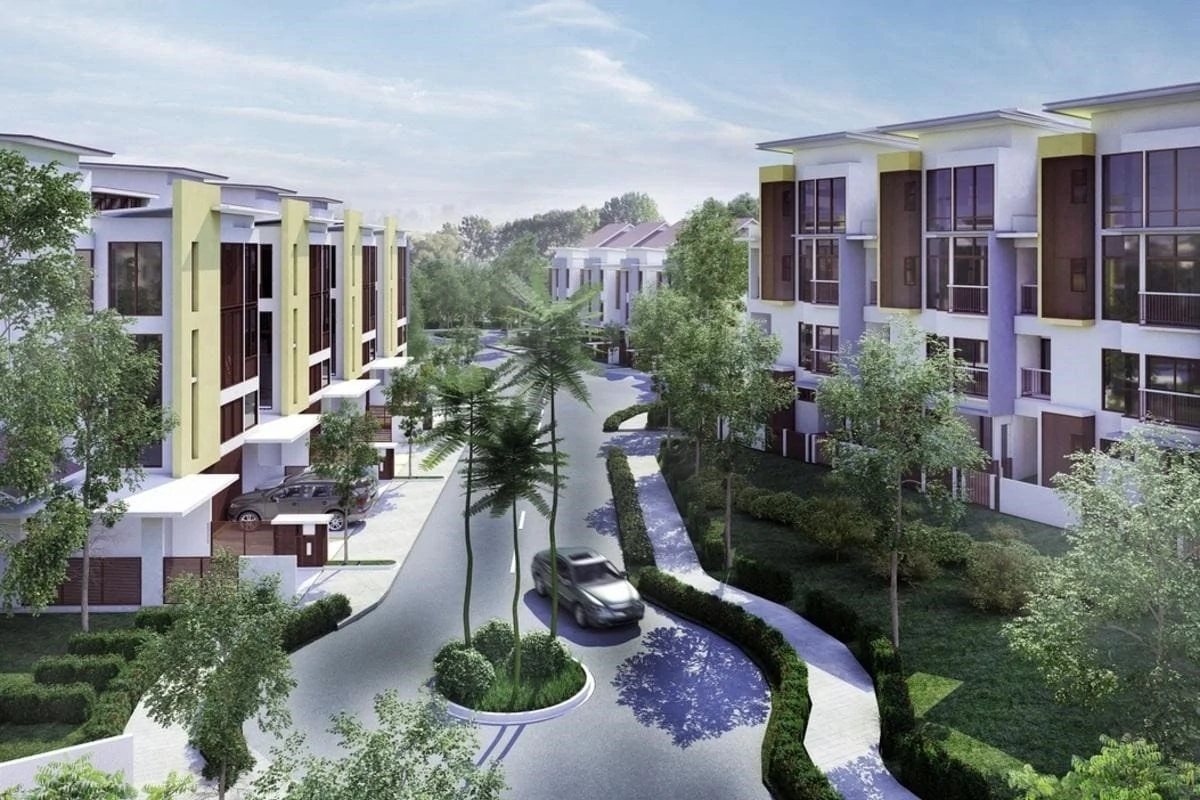 If the location and amenities did not impress you enough, continue reading as I've saved the best for last.
It goes without saying that townhouses aren't something we'd consider when looking for a new property. The main reason for it is because of the limited space and less privacy perceptions that it has. However, the 24ft by 70ft townhouses found at Cempaka Seri will change the way you view townhouses simply because of the layout.
The houses are arranged in 4 units per a given area, greeneries separate rows of houses as a breather space, concealed drainages that are safe for your children, covered car parks, and plenty of street lights to light up your streets at night.
That's the exterior, what about the interior? Easily, I was delighted to be greeted by a storage room right at the entrance. Now, that may sound unattractive, but you no longer have to carry up your heavy golf set or it could be a temporary space to hide the new Tupperware sets you secretly bought even though you might not have enough spaces for more.
Moving on to the top floors, I was even more impressed by the 4ft wide staircase that leads to the kitchen, dry yard, dining area, living room, and a balcony that's overlooking a park. All of which have been structured well, accompanied with beams that have thickness that's quite pleasing to the eyes, along with 1.5 meters tall wall tiles at the kitchen.
The surprises went on as I was taken aback by the living room that stands 6 meters tall and 3.5 meters wide. On top of that, they've placed enough windows in every room including the bathrooms which will not only help with ventilation, but with the amount of natural light that will penetrate through them, your Instagram selfies will always be on point!
My take 3 on 3
Cempaka Seri comes with a lot of attractive perks, but just like any other things in life, there's always room for improvements. So to start off,  here are the three things I'm concerned about.
1. The impact of COVID-19 on Cempaka Seri
Starting off with the bad, one that is the most obvious is the impact that COVID-19 has towards the area's main target audience. While many used to have their eyes on this area, that number might have decreased since unfortunately, many have lost their jobs.
2. The unpleasant route of Kampung Salak Tinggi
As I've mentioned earlier, one of the ways coming to Kota Seriemas is through a "kampung" area, and without much explanations, that itself will throw some customers off as it gives the impression of a not developed area.
3. Not the ideal rental property
This can be a good thing depending on what you look for in a property investment as it lacks the commercial value that can often be found only at the city centre. However, in my opinion, this is well-suited only for those who are looking for a property to call home, this is the ideal one for you.
Now, be mindful that those mentioned are only my personal concerns and yours could be different. In spite of that, I still genuinely see great potential in this product and the pros will certainly outweigh the cons if you do consider to purchase a unit at Cempaka Seri.
1. Proper layout planning
The element that I'm most delighted with will be the spatial arrangement and built quality of the townhouse itself. It's difficult to find townhouses that come with a huge empty space and one that its layout is properly planned to give space for almost everything you could ever think of.
2. Plenty of open spaces
I love the balance between open spaces that leaves room for greeneries and the houses that are also arranged neatly. Not only that, I applaud the developer for their great response in the difference of levels that exist in this area. Seeing how they manage to build everything neatly, amazes me.
3. Affordability
Well-built house, stunning landscape, plenty of spaces for outdoor activities, and an affordable price? That's definitely a catch! With the great perks that come with buying the property, Cempaka Seri's selling price is only RM380,000 for 1800sqft! What a great deal.
All in all, I'd say Cempaka Seri at Kota Seriemas would be wonderful for those with family and works around Nilai, Salak Tinggi, and Sepang. If my situation were to fall under such a category, I'd definitely want to live at Cempaka Seri. Regardless, if you wish to understand Kota Seriemas better, watch the video below for an in-depth review of the product
Sean Tan @iherng, a wholesome property enthusiast with a love for the industry. The views expressed here are the writer's own.