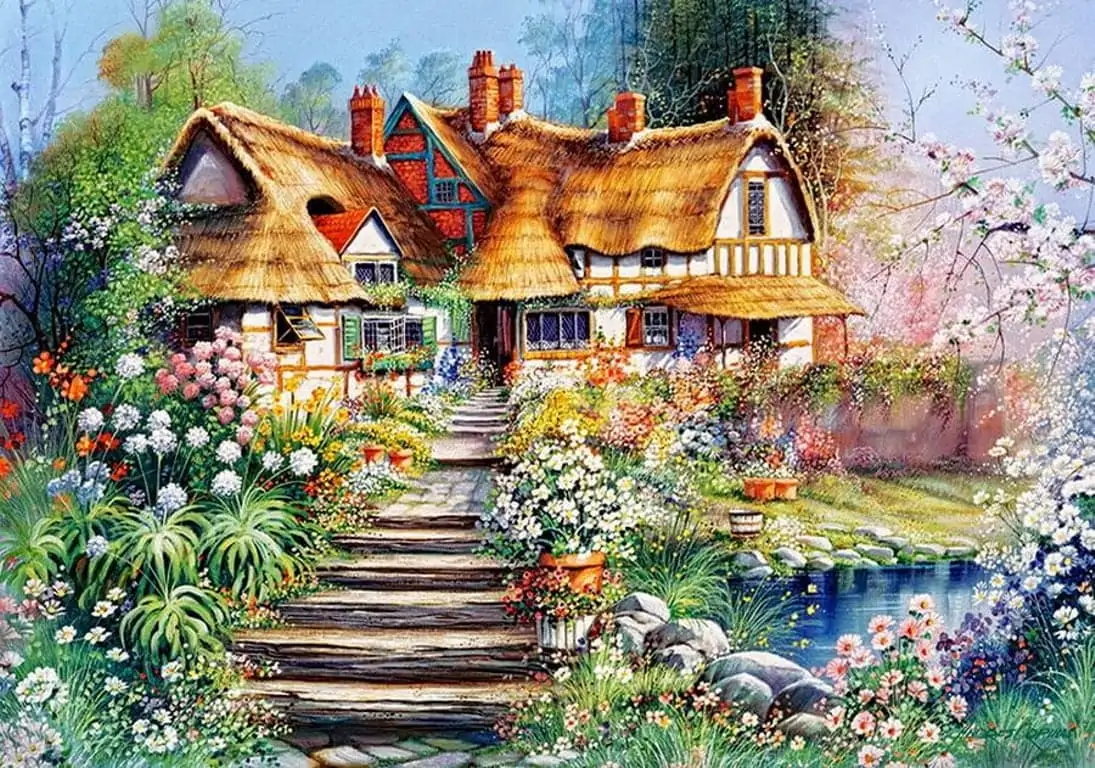 Can you believe I painted this? Of course, you do. Source: peakpx
Art in the living room is complementary
Plates for the dining room
More food for the kitchen, but you can't eat them
Ever thought about filling those empty walls in your home with vibrantly coloured canvases? Like me, I like to have the Mona Lisa in my living room and Van Gogh's The Scream in the toilet. But is it really suitable for my decor? Some guests might appreciate my self-expression, while the normal ones won't.
So I'm going to strike a balance by displaying artworks that everyone can appreciate. If you're looking for some art to hang up in your living space, then you're in the right session. Let's go through the details.
Living room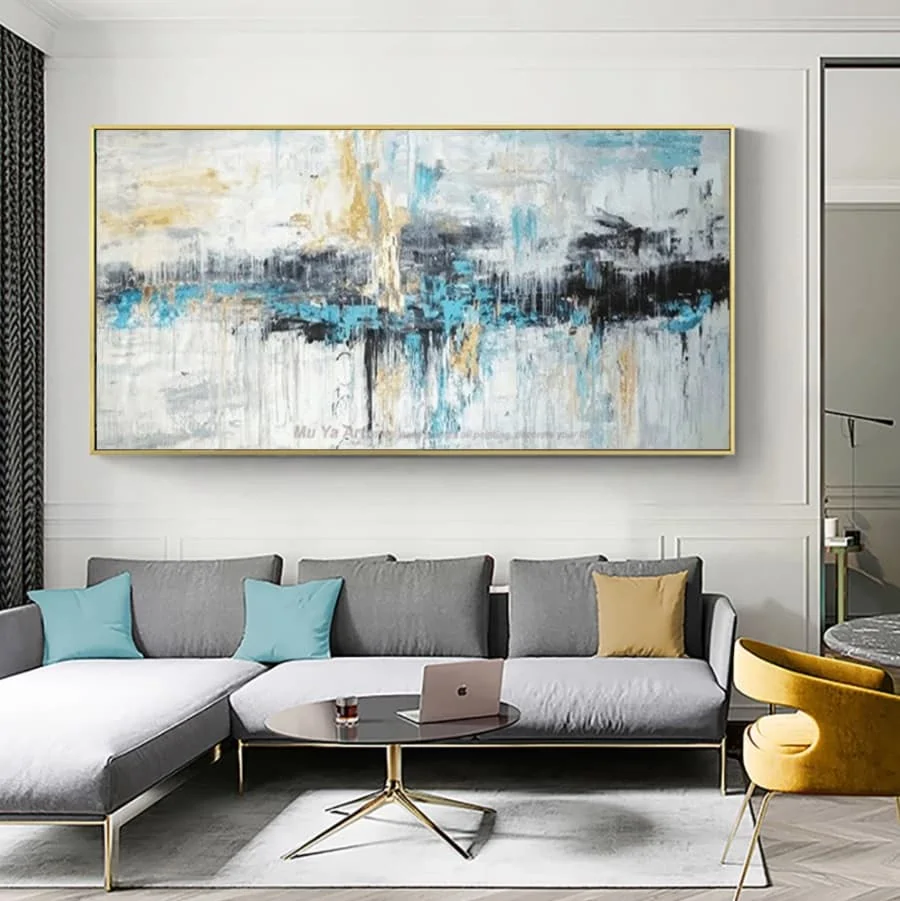 Note the colour combination in the artwork which matches the throw pillows, sofa and wall. Source: aliexpress
It's the first place your guest goes through, and also the place where they will spend the bulk of their time. Hence, there really is no excuse for us not to do a great job with our living room. For starters, the wall art should be positioned behind the sofa chair.
There is no right or wrong here, but the art needs to be interactive and matching with the vibe of the entire space. Be sure to vary the medium, from oil paintings, watercolour, photography or collage. Showcase them in different types of frames. Mixing different sizes is a key component, but no one piece should take centre stage.
Each piece should be equally important. I put the photo of my pet cat in a gold frame, so the guests know who is in charge here. Yes, I know I just said that no one piece should gain prominence. I don't have a choice!
Dining room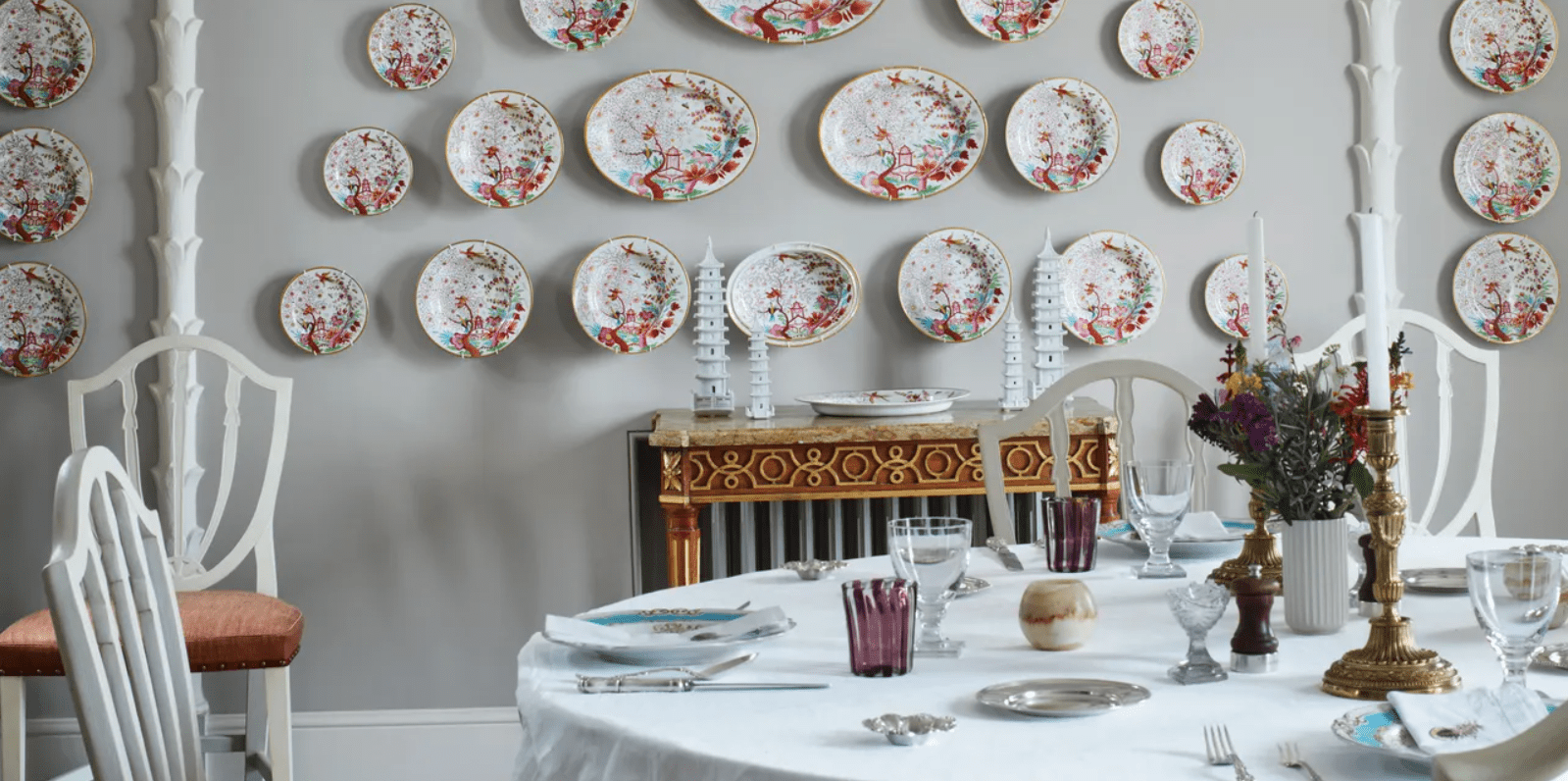 Okay…okay. Calm down! Not that many plates. Source: architecturaldigest
Art and food are perfect partners in the dining room, so you definitely want to have some artwork displayed there. Since we will be entertaining the guests here, we should opt for a design or display that our guests will enjoy too. Hanging plates are a classic, but don't overdo it. 
Why not be different by having woven wall platters and baskets instead. They bring about a rustic feel that is impactful in its simplicity. A gallery wall is also a good choice since it can be used as a talking point. It could show off pictures of your family, friends, or travels.
I always use the photo of my elephant ride in Thailand as a conversation starter. My guests usually get uncomfortable drinking the coffee I serve right when I get to the part where I told them I brought home a briefcase full of Black Ivory Coffee. People nowadays. They have no gratitude!
Kitchen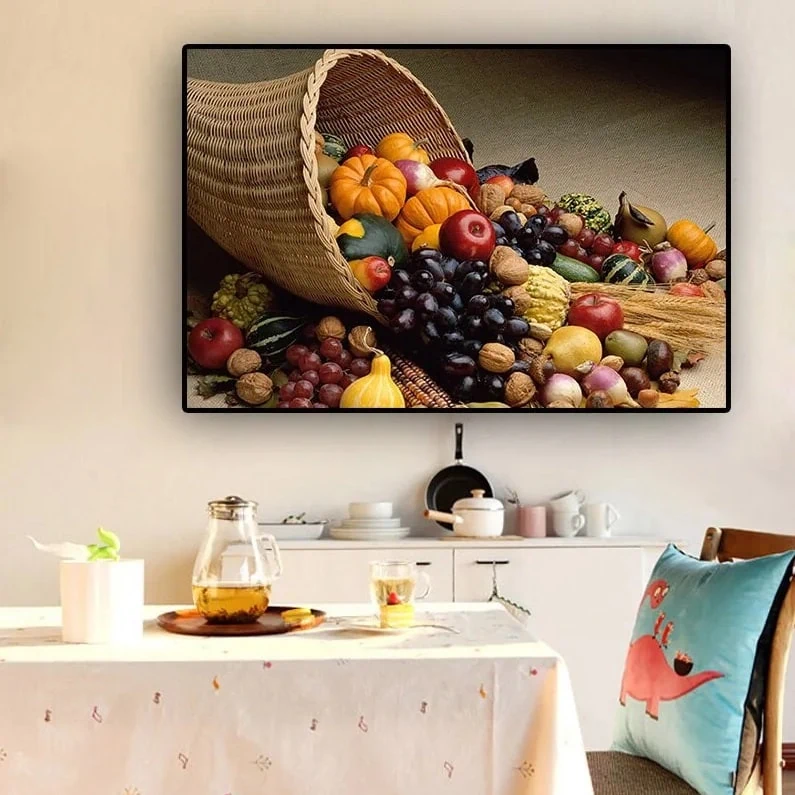 If only these were edible. Source: nordicwallcanvas
The kitchen may be a little tricky since the atmosphere might get saturated with oil particles after a good long session of frying. You may want to stay away from any type of glass framed art since the surface will get all greasy.
For the kitchen, you may want to hang a canvas painting of fruits or meals to add to the atmosphere. Landscapes are nice too. Another thing to consider is the range hood, which is usually the main focal point in the kitchen. 
Try not to choose a loud art to compete with it. Small frames with muted colours and abstract painting will complement the overall palette of the kitchen. You may take a note from me. I have the painting of a devil frying souls of the damned in a saucepan.
Break out the nails and hammer
Ready to go shopping for some painting? I am looking for something weird or scary to hang in the guest room, just to keep them up during the night. Oh, don't be alarmed. I only reserve that room for those who give me a hard time. And you? What do you plan to hang in the living room? Give us some idea about your tastes in the comment below.
Looking for more related article? Check them out here: