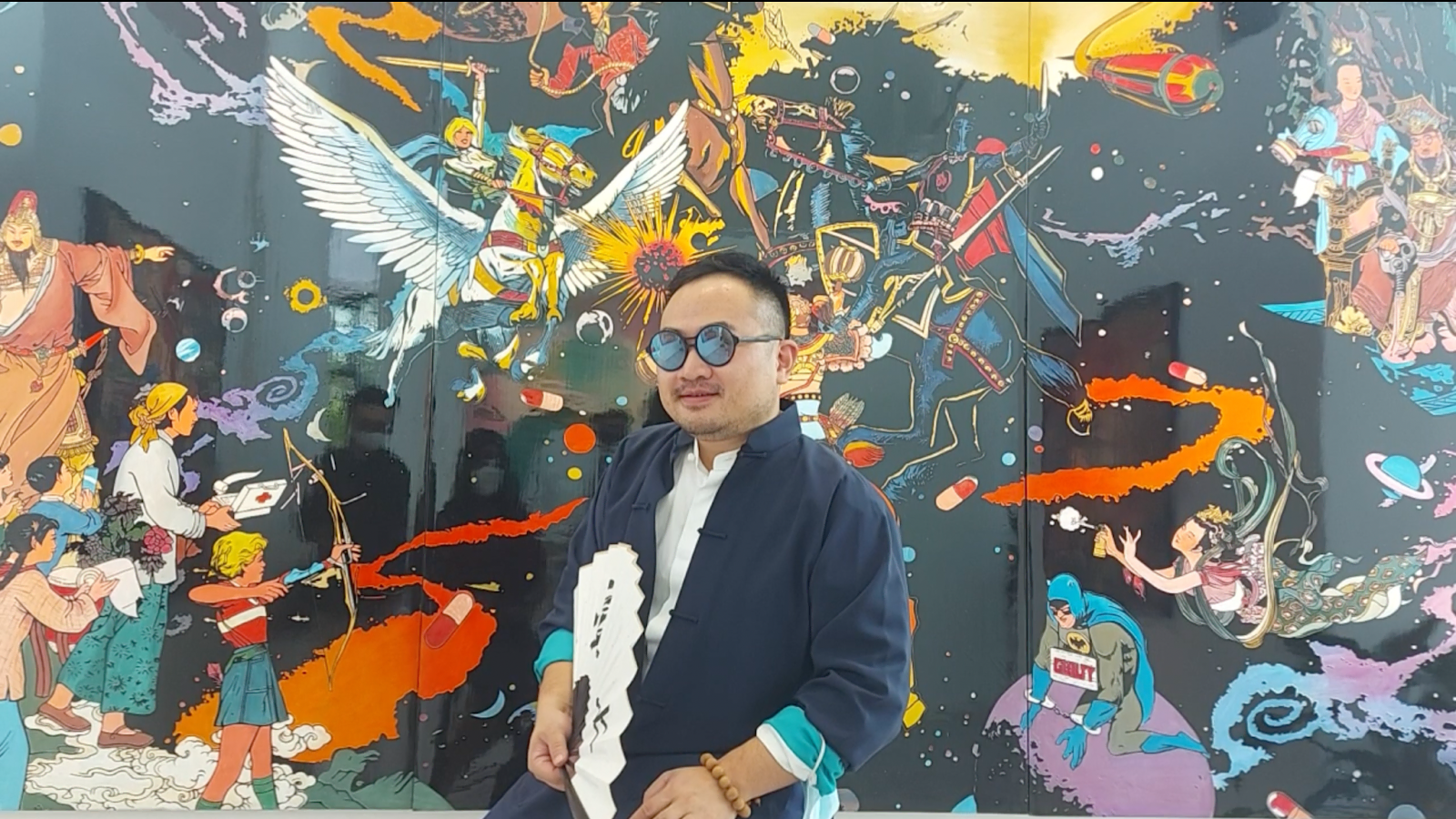 Jacky Tsai, the artist who loves Durian.
Jacky Tsai is a 37-year-old Shanghainese artist whose art is famously known for his fusion between Chinese and Western culture. He has been residing in London since the age of 22, spending all his years there building his career. The nature of London as a melting pot of cultures and talents became the ideal platform for Jacky to explore his passion for art creation.
"I am the follower!" said Jacky Tsai, adding that he followed in his elder cousin's footsteps who ventured into the world of art. 
"I decided to become a full-time artist because I really want to express myself in my own unique language and I think it's quite fun to do so," Jacky proudly said. He pursued his studies at Central Saint Martins in London where he majored in design. However, after graduating, he realised he wanted to go down a whole different pathway, which was the art industry.
"Creating art was all about myself. It is not about a client or anyone in general," he added.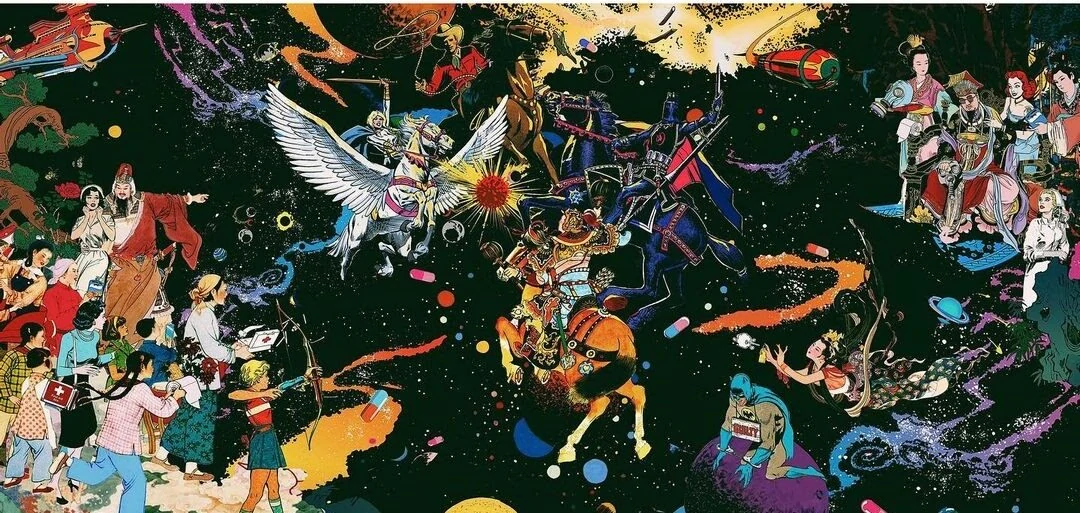 A piece that holds a special place in Jacky Tsai's heart. Source: jackytsaiart
All his art style concepts are based on his daily life. If he never made the decision to move abroad, specifically London, he would not have experienced the culture shock which became the indirect ideas that formed his art today.
Gradually, he found his visual language. All his ideas are based on his reflection in real life and how interesting it had been. Jacky chose not to explain his art to the viewers as he wanted to give them the freedom of personal interpretations. He prefers to let the public construct their meanings and thoughts regarding his artworks. 
Although the bulk of his journey was smooth, he did mention the pandemic as a major hiccup in his life's story. The travel restrictions made it harder for him to focus on his new pieces. Jacky mentioned that traveling is very important to experience different cultures, which provide him with ideas for his artworks.
But this did not make him lay his brush down. He strived even harder to withstand his position in society. He understands that his experience in different countries has played a huge role in creating his unique style. He also admitted that very few artists are capable of achieving collaged art.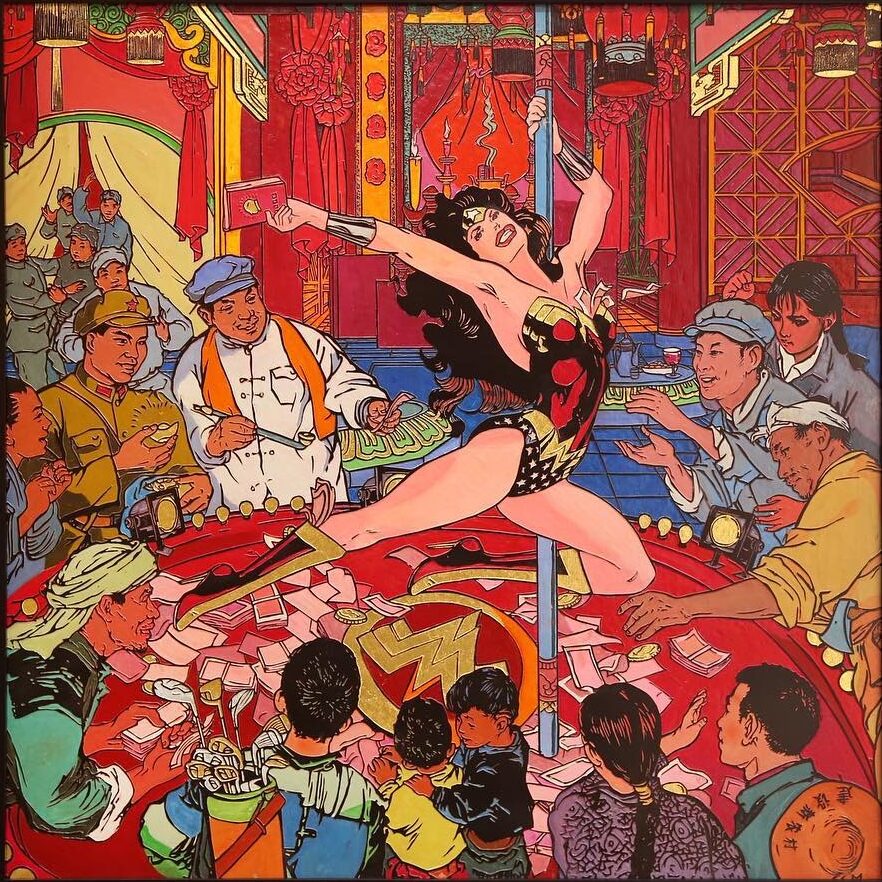 Oriental figures surround the pole-dancing Wonder Woman at the centrepiece. Source: jackytsaiart
On the other hand, as an artist, criticism is the one thing that he could never run away from. He has received tons of criticisms from the public especially when it comes to pop art. Although people interpret the portrayal of superheroes in his art as sarcasm, he simply brushes it off, instead, embracing it as personal humour.
"I always want people to understand my art in a positive way. However, sometimes people get very negative, so my advice would be for the public to relax and enjoy my art in the right way instead," he said. Jacky rather focuses his energy on people who understand his art and perceive them in a positive way. On another note, Jacky has recently sold his very first piece of art in the form of an NFT (Non-Fungible Token). 
He said NFT is a platform not all artists can partake in as it all boils down to the style of the art. Traditional art usually does not do well in NFT. Jacky said his concept of art fits well with the purpose and style of NFT, which not many artists can grasp. Even so, Jacky encourages new artists to hop on the NFT bandwagon. Although it is a tricky game to begin with, the process is good for learning.
Jacky said juggling both his personal life and career is a constant struggle. As he travels frequently, he could not spend much time with his family. Thus he advises artists to have good organisational skill, which is very important to maintain a good life balance. He is grateful to have a family that understands the sacrifices he makes for his artwork.
If given a chance, he would have dinner with his younger self to look back on his younger days and advise himself on making better choices in life. In Jacky's point of view, the ultimate definition of happiness is to pursue whatever one is interested in and obtain success from it.
"If you get the opportunities, just go for it!" he said.