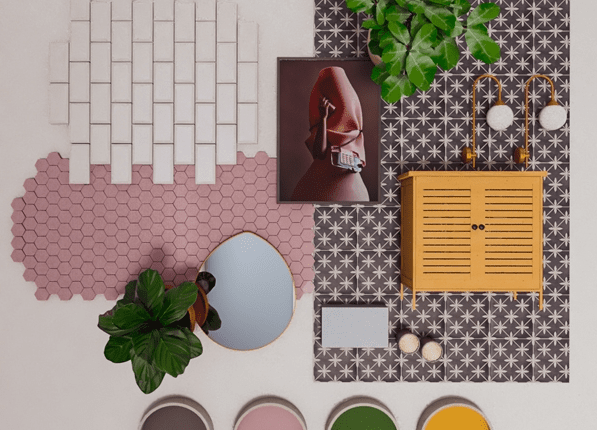 This article was originally published on StylishDekor
Another day another creative day. Fantastic! So here I am getting my creative juices flowing with this bathroom mood board with pink hexagon tiles as the main feature. Not everyone likes pink. Neither do I get nuts about it. But in this case, I tried combine both the masculine charcoal and romantic pink. Which in return creates quite an effective balance.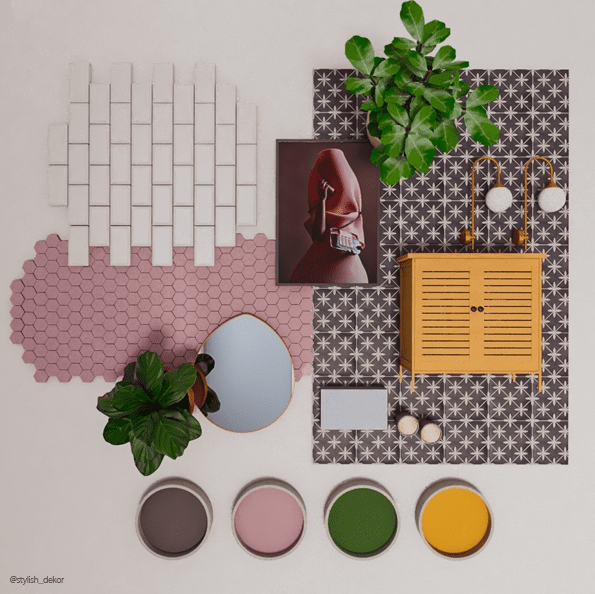 After all, color is not a major factor. The shape, form, and pattern unite the overall playful yet elegant look. In fact, the mix of different shapes of hexagon, square, circle, and rectangle can energize the room and make it more exciting.
This bathroom mood board with pink and charcoal combination would perfectly suit some who wants to create an alluring space. Down below you can check out the pieces used in this mood board and definitely buy them if you wish. I will update this blog post with the link to a full and final look of this bathroom in a couple of days! How exciting!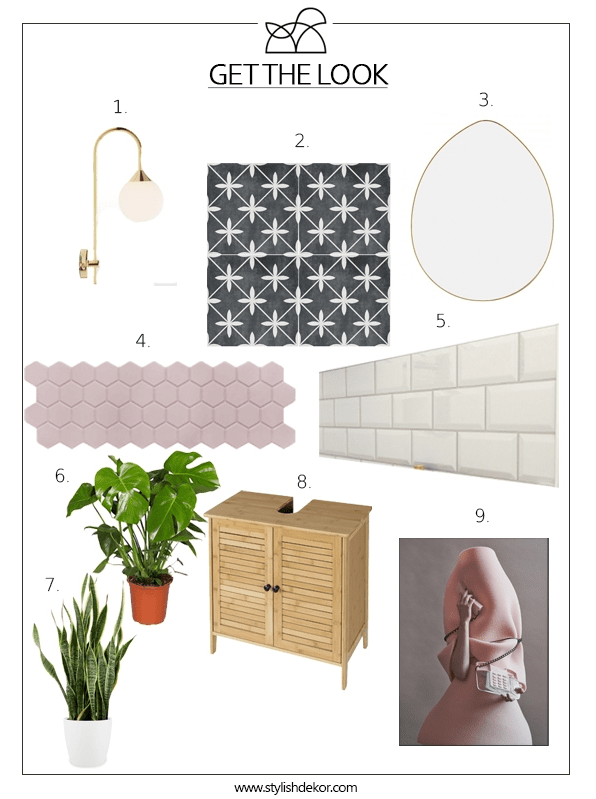 Faye Wall light

Laura Ashley Wicker Charcoal Floor Tiles

Sorin Mirror

Talara Hex Pink

Trentie White Gloss Tile

Monstera Deliciosa

Snakeplant

EUGAD 100@ Bamboo Under Sink Cabinet

No Caller ID poster
Looking for more related article? Check them out here: