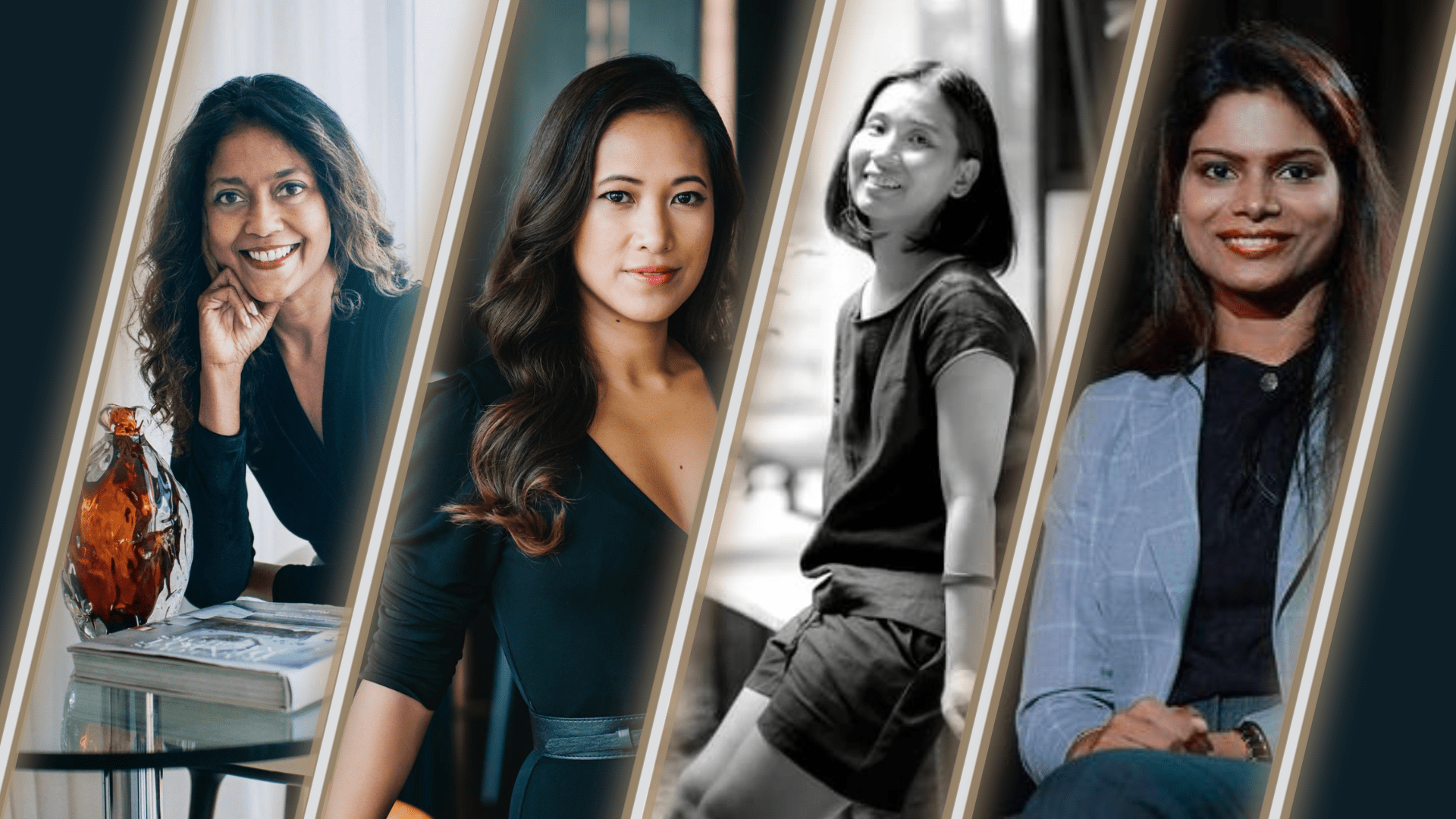 Make way for the girlbosses!
"…stop worrying about fitting into glass slippers and more about shattering those glass ceilings".
Get to know the mastermind behind your favourite Malaysian cafes.
Thriving through taking care of a family and a company single-handedly. 
Are you a woman? Regardless, do you show enough appreciation for the women in your life?
Over the years, even centuries, women have been fighting for what is rightfully theirs, even for matters as simple as having the freedom of choice in their own lives. It hasn't been an easy journey, but many have achieved wonders in today's world. 
Being a community that celebrates home and living, we would like to celebrate these amazing women who have contributed and inspired many as interior designers, especially in the Asian region. 
1/ Jennifer Murray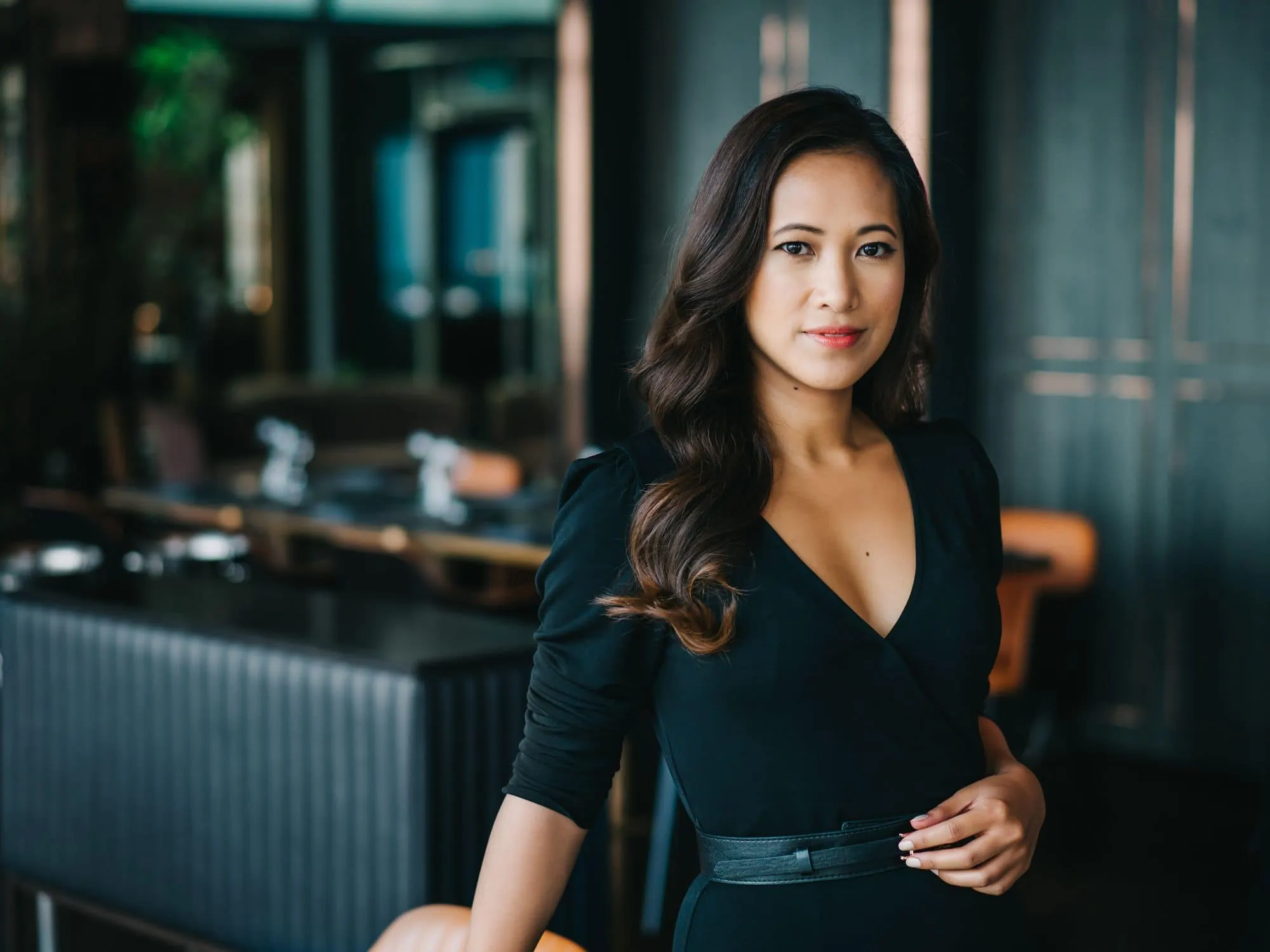 She came in like a wrecking ball. Source: Tatler Asia
Jennifer is a partner and design principal at Evocateurs, a design firm based in Singapore that provides a variety of services such as interior fit-outs, residential designs, and restaurant spaces. She is also a loving mother of two. Her gift in beautifully transforming living spaces has led her to be one of the country's top inspiring female interior designers.
We can't deny the fact that it is always challenging for a woman to excel in her career, thanks to the glass ceiling. As a young girl, I've even struggled with gender inequality with those closest to me, like my family. We may think the world has modernised, and the biasness doesn't exist anymore, but it's still out there. My claims can be supported by what Jennifer said in one of her interviews. 
"As a business owner, entrepreneur, and mother of two, I face challenges, and it happens daily. It is especially important for female leaders to demonstrate both confidence and determination when it comes to dealing with everyday hurdles. As women, we need to elevate each other, and stop worrying about fitting into glass slippers and more about shattering those glass ceilings".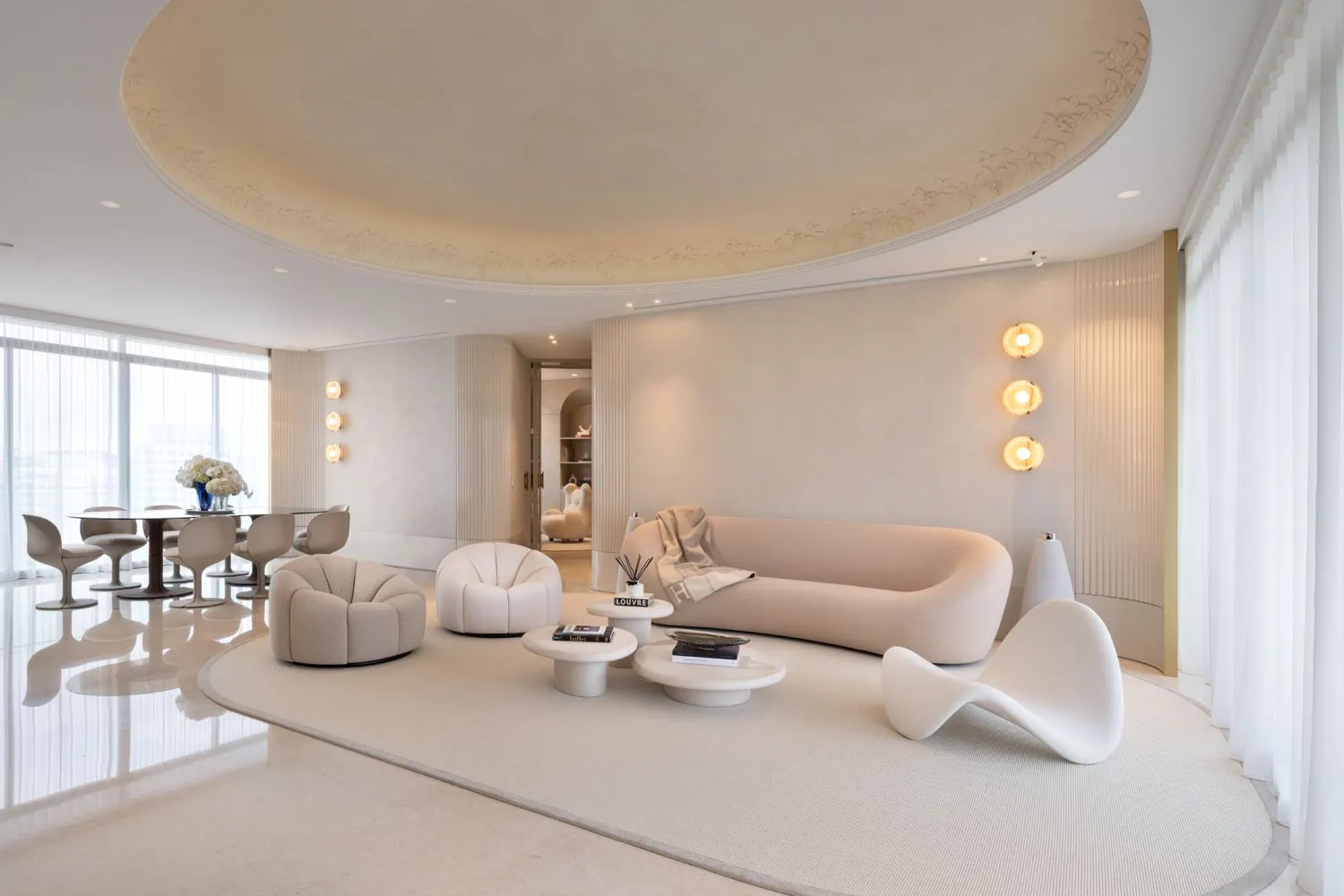 A European-influenced apartment built by Evocateurs. Source: Tatler Asia 
She also mentions that the only thing that kept her thriving through these hurdles of gender equality was her passion for what she does. "In this industry, you must have passion; passion will be the driving force you need for this career path. It will help you through the challenging and frustrating times and will keep you curious in this constantly evolving design world".
As a woman myself, I'm truly inspired by how she stood strong through the challenges that were thrown at her, to reach the top. Her words should be shared with all and be an example to young ladies, especially in Asia. 
2/ Divya Anthony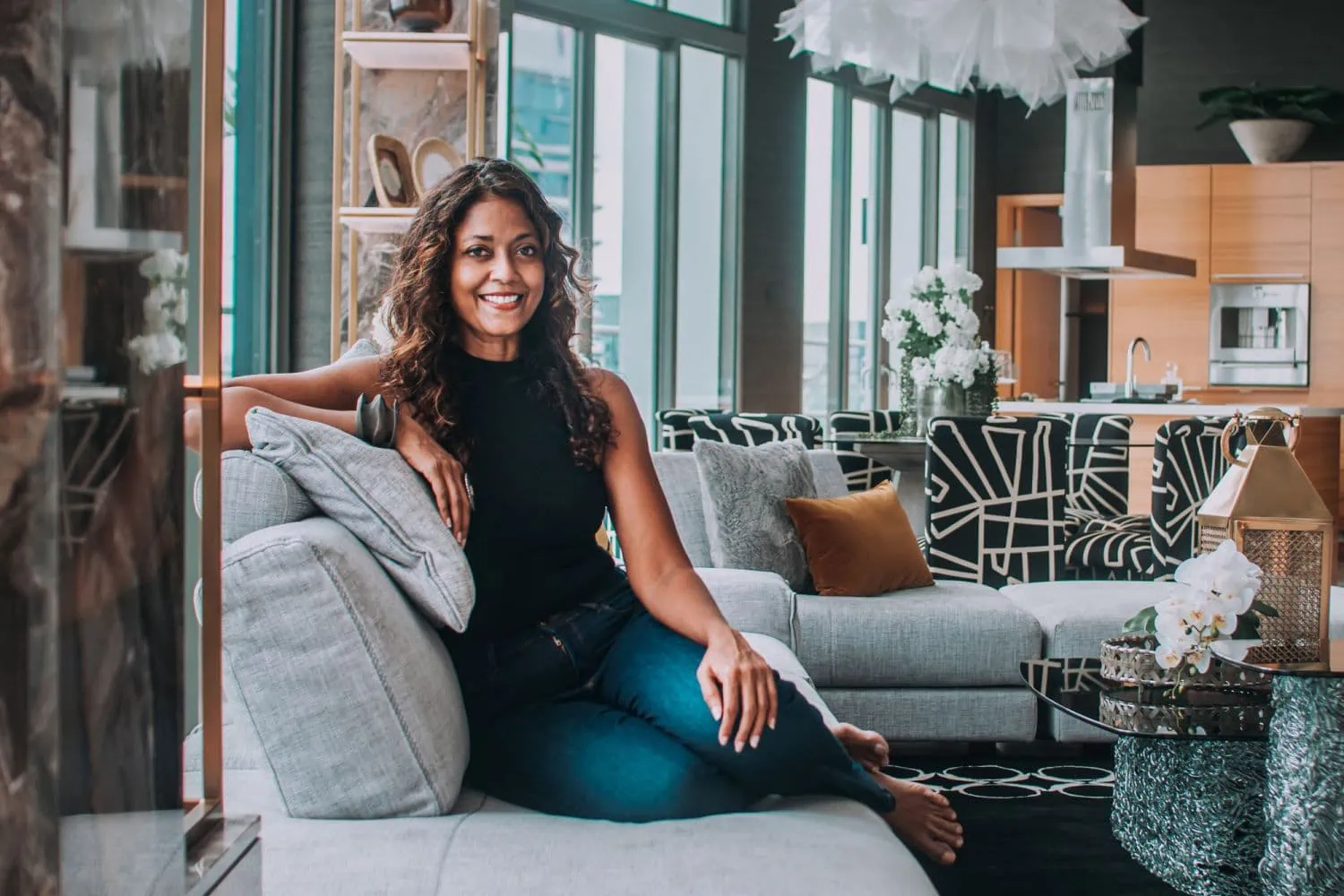 It all started with family. Source: Tatler Asia 
Our second queen in the interior designing and architectural industry is Divya Anthony. Divya is a design director at The Mill Singapore and recently branched out on her own by founding Antone by D, a bespoke interior consultancy company. 
Growing up helping her family handle a home furnishings store, Divya talks about her passion for designing and how she has always pushed beyond her comfort zone, resulting in finally founding her own company. 
A luxurious penthouse in Singapore designed by the one and only. Source: Tatler Asia 
I personally can relate to how family can have a great impact on you during your childhood, which shapes who you become. The one person who had a massive impact on me was my grandmother. You might know her as my Ammachi if you've read my story about our relationship in "The Lily That Holds Me Together". Speaking of relationships, Divya mentions her relationship with her clients in one of her interviews. 
"My creative process starts with a relationship. I get to know my clients' likes, dislikes, inspirations, and what they want to achieve in their homes. I then create and design spaces that bear their characteristics to make it personal to them".
Her passion for designing can not only be seen, but felt with the way she expresses her career. It's clear that designing is in her blood, and being surrounded by it in her family from a young age till this date has made it her sole purpose, which is more than a job to her. 
3/ Amy Liang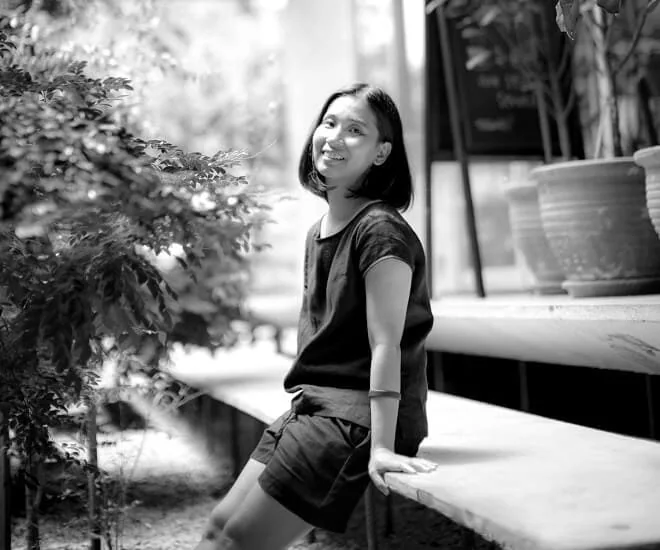 The one that stumbled upon her lifetime career. Source: amazonaws  
Have you been to that trendy cafe in APW Bangsar, Breakfast Thieves? Remember how the mounted and elevated, concrete stairs at APW Bangsar became a hotspot for your Instagramable OOTD pictures? Well, did you know that a female Malaysian designer was the genius behind the whole idea? Me neither! 
Meet Amy Liang, one of Malaysia's most sought-after interior designers, who founded CocoKacang Design Studio.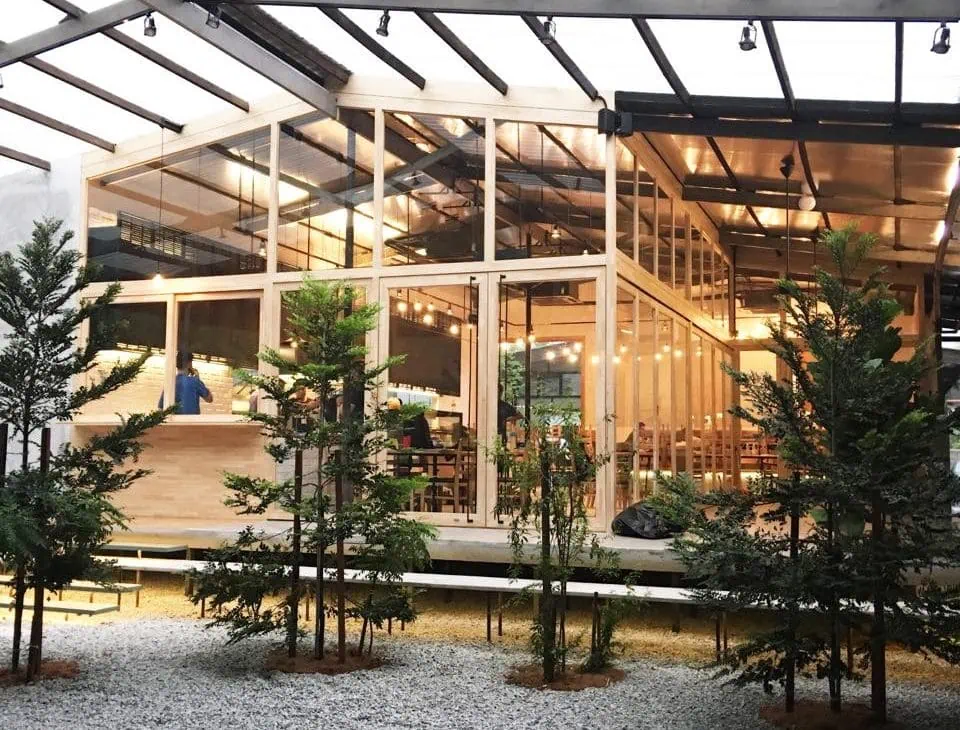 Protected yet exposed; the perfect combination. Source: foreverinhunger 
I went to Breakfast Thieves once, and it instantly became one of the top cafes on my list! The food is absolutely *chef's kiss*. My mouth is already watering just thinking about it. Anyway, back to the design. The cafe is super cosy on the inside with the warm lights, while the outside is simple with a minimalistic rocks and plants look that complements the natural woody look of the whole cafe. I, of course, took a picture at the stairs. They're sort of a celebrity there.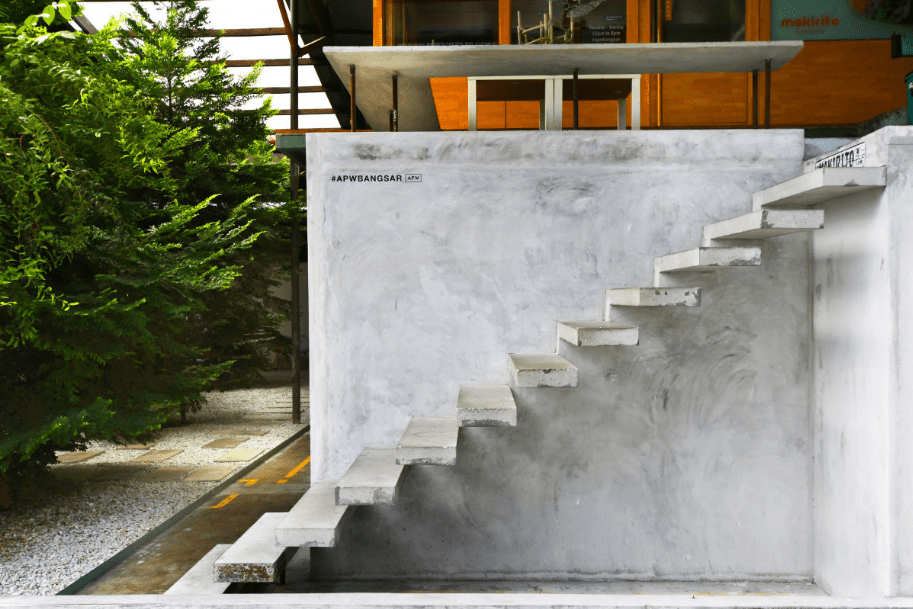 Does this picture jog your memory of their stairs? Source: EdgeProp 
It blew my mind when I found out that the designer was a young Malaysian lady! Forgive me for my ignorance, but I genuinely had a fangirl moment.
Amy is known for coming up with unique designs that incorporate both creativity and practically, while including the natural properties of the location she works on. She sure does have an amazing ability in interior designing for someone who never planned on becoming one. That's right, Amy's lifelong dream was to own a bookstore. She ended up falling in love with designing when she was in the process of practising designing her bookstore. 
Till date, she is just excited to dive into whatever life has in store for her. "I am open to anything, as everyday life and design have many parallels," said Amy in one of her interviews. 
Honestly, I don't have a fixed plan for my future either. At times, I worry and feel embarrassed to tell people that, but Amy Liang inspires me to always stay true to myself, trust my guts and be open to adventures which might just lead me to finding my purpose. 
4/ Deepa Thomas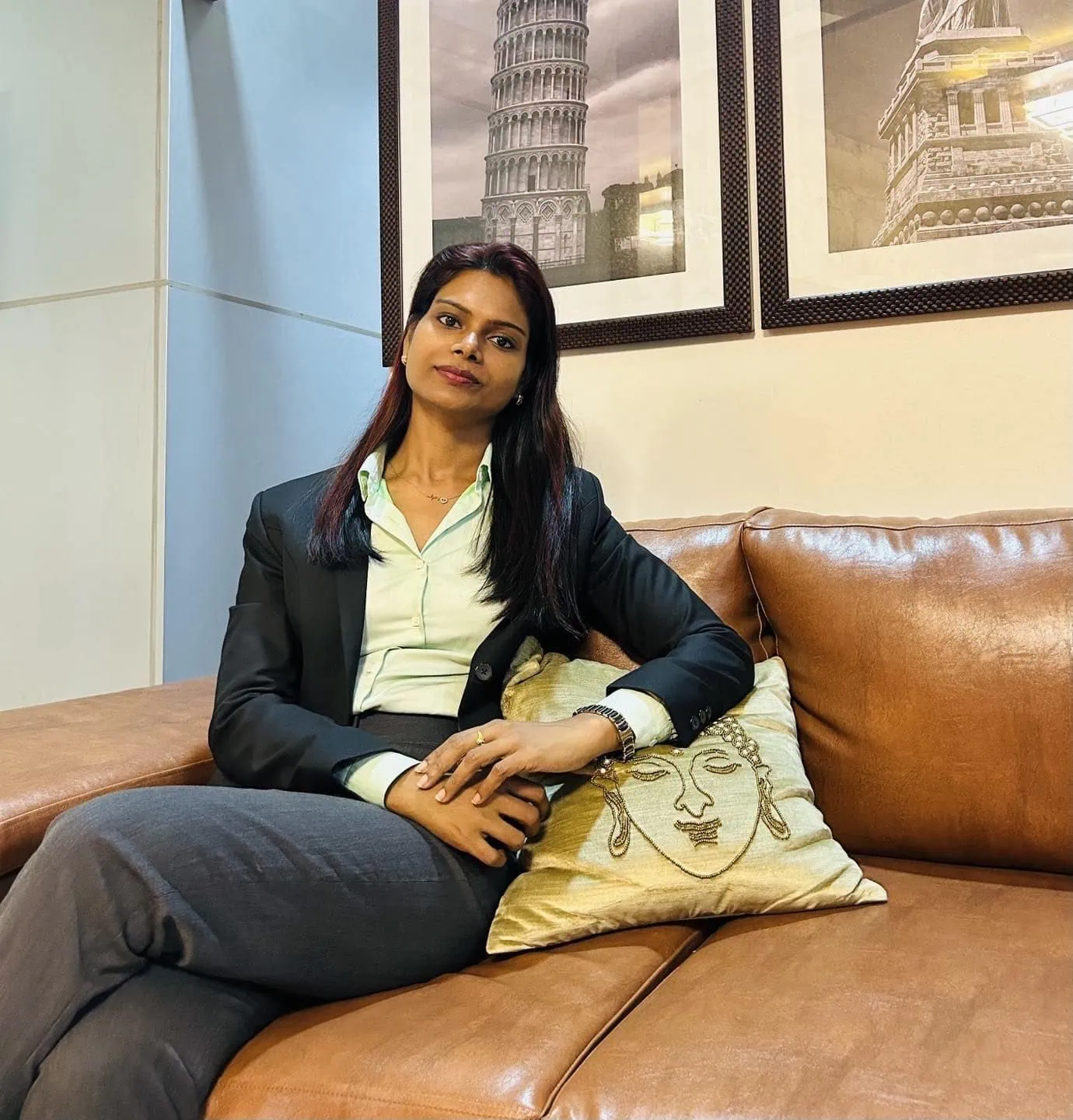 A mother and a fearless leader. Source: deepadelarch 
Our fourth superwoman is Deepa Thomas, founder of DELARCH Architects & Interiors in India. Her company doesn't only provide interior designing consultancy and services, but they also have an interior designing institution based in Kerala, India. 
Deepa's story is a heartfelt one as she founded her company when her husband had given her the idea once she resigned from her previous job. Sadly, shortly after establishing her business, Deepa's husband got into an accident and passed away. She continued to courageously lead her organisation while raising her 3 children, all on her own.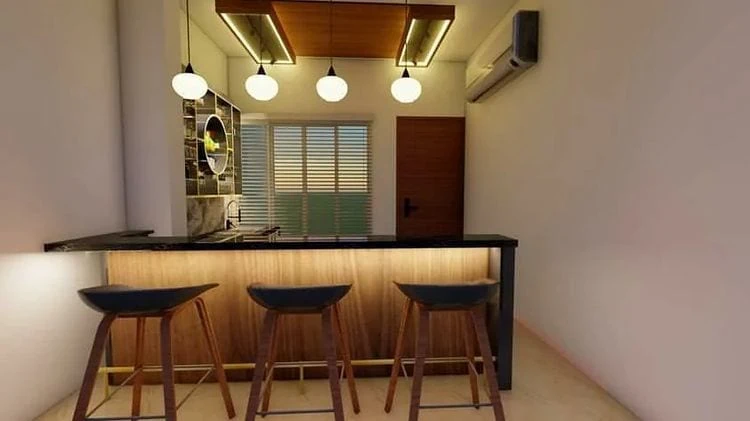 A chic home bar by Deepa. Source: DELARCH Architect & Interior
She shares her experiences and process of interior designing from site visits, all the way to appreciation messages sent by her clients, on her social media. She takes her career personally by prioritising connections with people, especially her clients. Her initiative in building their institution also portrays her passion, which she hopes to share and pass down to aspiring individuals. 
While watching her content online, what struck me the most was her YouTube channel. She posted an educational video related to interior design, and an inspirational video. Even though the language spoken was Malayalam, I think it's great that she takes the initiative to make videos to educate and inspire the locals, being a fairly large business owner. 
These 4 women inspired me immensely with their unique stories. The one thing they have in common is how strong and independent they are in overcoming all the challenges they had faced and ensuring their success by boldly moving forward even when they were alone.
They make me proud to be a woman because of their ability to flawlessly prioritise their family and lead a business all at the same time when most people would have the mindset to sacrifice one or the other. 
Well done ladies, and Happy Women's Day to all the lovely women out there!
Looking for more related article? Check them out here: