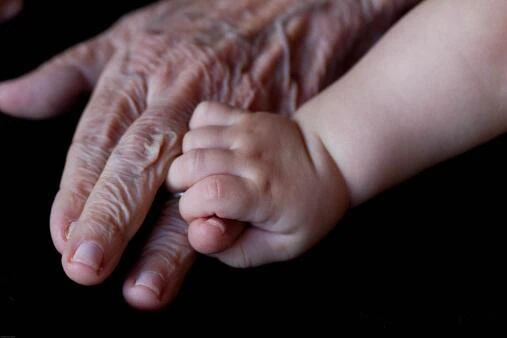 A remembrance of my safety net, my grandma. Source: touchn2btouched
Break the walls of negative perception towards tattoos and open your mind to the beauty of the stories that lie behind them.  
A look back at some fond childhood memories of a child and her grandmother.    
Do you have any tattoos? Or are you considering getting one?  
There's a general mindset that perceives tattoos as a bad idea, though I've always wanted one. You see, to me; I think that tattoos are a mode of self-expression which I think is beautiful. It's kinda like your body is a canvas and these are astonishing artworks that carry a story.   
I've been wanting one design in particular; a white lily with a snake curled around it. Okay the snake part may sound scary, but it actually represents me because I was born in the year of the snake (you know, in the Chinese calendar); and the lily represents my favourite person, my grandmother.    
My everything
I call my grandma Ammachi, which means grandmother in Tamil. I was brought to her home in my hometown when I was a baby while my parents were away. They would only visit me during the weekends, so there's not much memory of them in my early childhood days. My grandfather passed on years before, so Ammachi practically played every role in taking care of me; she was my mother, father, sibling (I'm an only child), best friend, and everything in between.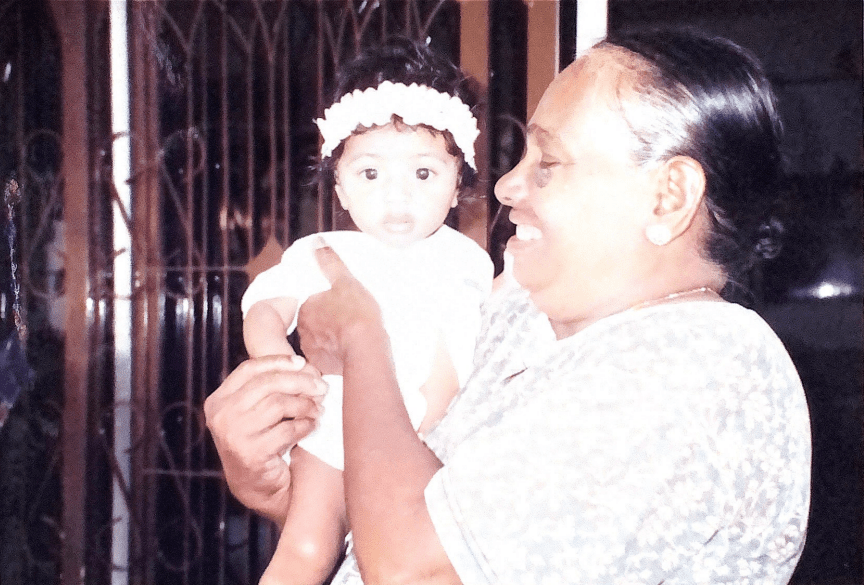 A picture of my grandma and me after my baptism.
Banter buddy
What makes her my favourite person is how she was the only one that listened to me and understood me inside and out, for I was immensely bold, always talked back, and asked endless impossible questions. A regular Asian parent would give you an earful or the infamous tight slap for speaking that way, but Ammachi loved that about me.   
She used to tell me how I would make a great lawyer one day and tolerated my sassy attitude by having little banters with me every day just to ensure that I never lose that spark in me.  
Kindergarten days
We used to walk through the oil palm plantation and take hidden alleys in the neighbourhood to get to my kindergarten. I'm convinced that that lady was made of steel because, to date, I can't comprehend how she could walk miles and miles to get to places.  
She sent me to classes every day without a single complaint. I was also really good at colouring. She encouraged me to participate in all the colouring competitions that were held and attended every one of them to passionately cheer me on as if I was competing in the Olympics.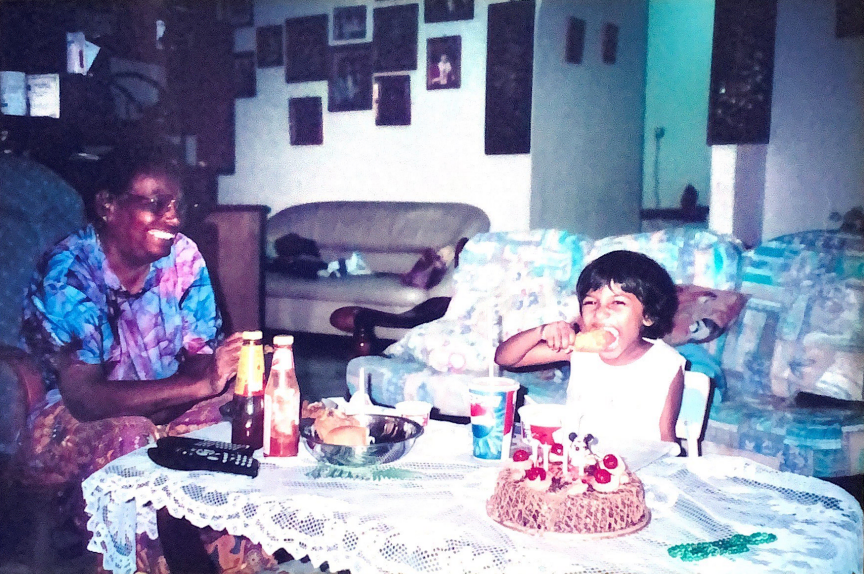 My grandma and I having our KFC treat together on my birthday.
A fearful night
One night, Ammachi complained about having difficulty breathing. Everything started escalating pretty quickly. While speeding her to the hospital in town, my aunt began crying and uttered the words, "Amma is not breathing", to my mom.   
As a 6-year-old, you can imagine how puzzled I was in that situation. All I remember feeling was fear. My heart was pounding. I was too afraid to even look at Ammachi in that state.  
My mom's and aunt's screams are still fresh in my mind. I was sitting with my dad outside the room when he told me, "Annicia, Ammachi has passed away". I had no idea what that meant.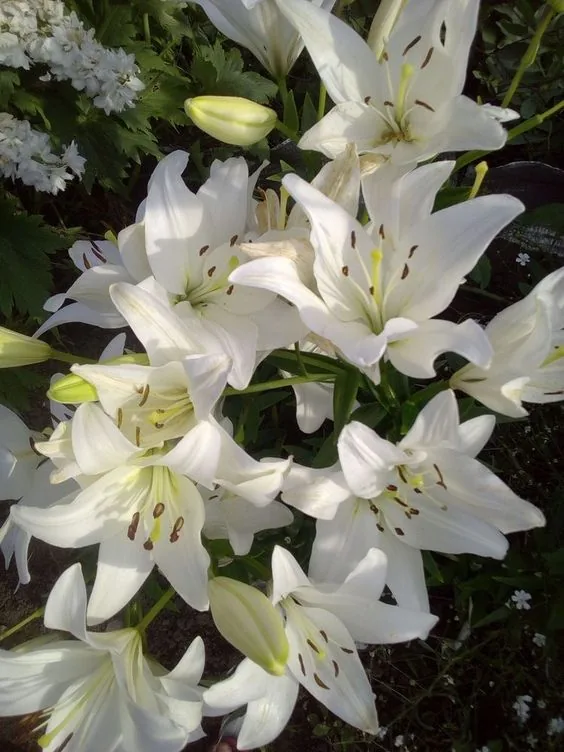 Reminders of her. Source: lailaourabah11 
The garden of lilies
I finally faced my fears and came out of hiding. My mom held my hand and brought me to her casket which was surrounded by the most beautiful lilies that were as white as snow. The delightful scent of the flowers filled the room and all my fears vanished.    
My mom then told me that the white lily is Ammachi's favourite flower. Ever since, every time I come across white lilies, I would have a smile on my face as I get reminded of my Ammachi. I'd like to think that a part of her is attached to these lilies, and she lives on through them.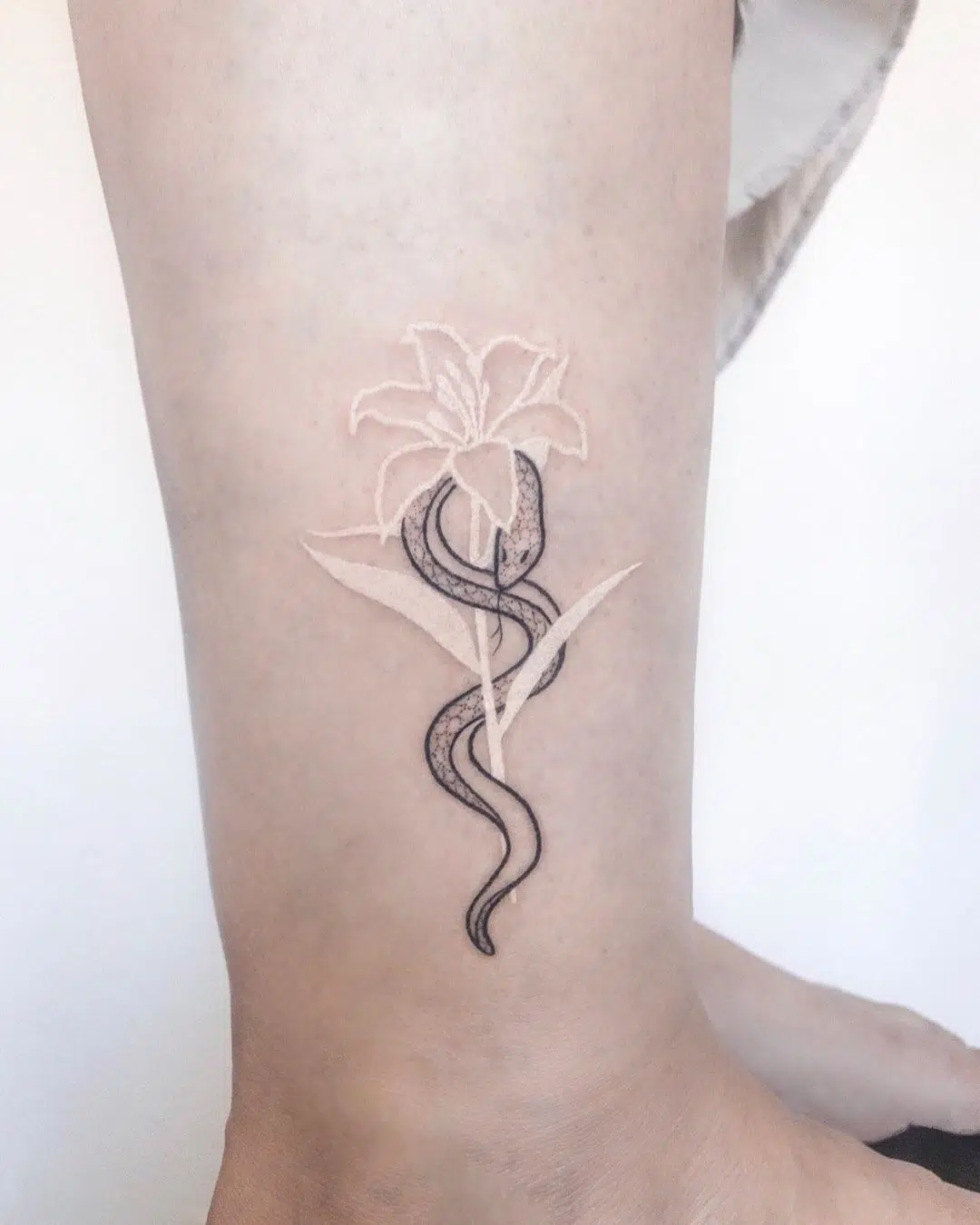 My tattoo inspiration. Source: howlifestyles.com
This one's for you, Ammachi
My tattoo idea doesn't sound that scary now, does it? The lily represents my Ammachi, standing tall in grace, while the snake represents myself, embracing the lily that acts as a safety net.    
When times get rough and lonely, the tattoo will remind me that no matter what, she is right beside me, still cheering me on with the very same passion.   
Looking for more related article? Check them out here: