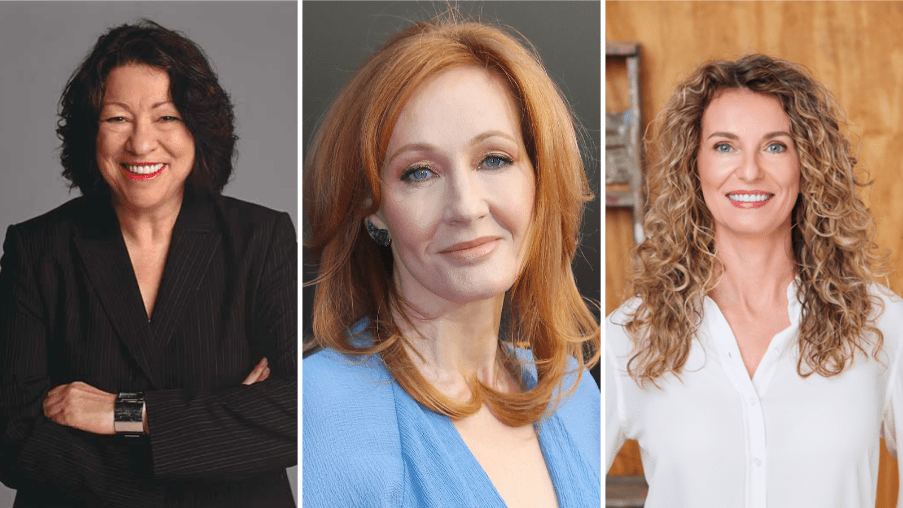 Three Superwomen: Sonia Sotomayor, J.K. Rowling & Cara Brookins
International Women's Day is a day to celebrate and raise awareness about the advocacy, advances, and accomplishments made by women all over the globe. Life hasn't always been straightforward for women and mothers, as they were and still, in some cases, continue to face challenges every step of the way. 
Here are some remarkable figures that went through thick and thin for the betterment of their home: family.
1/ Sonia Sotomayor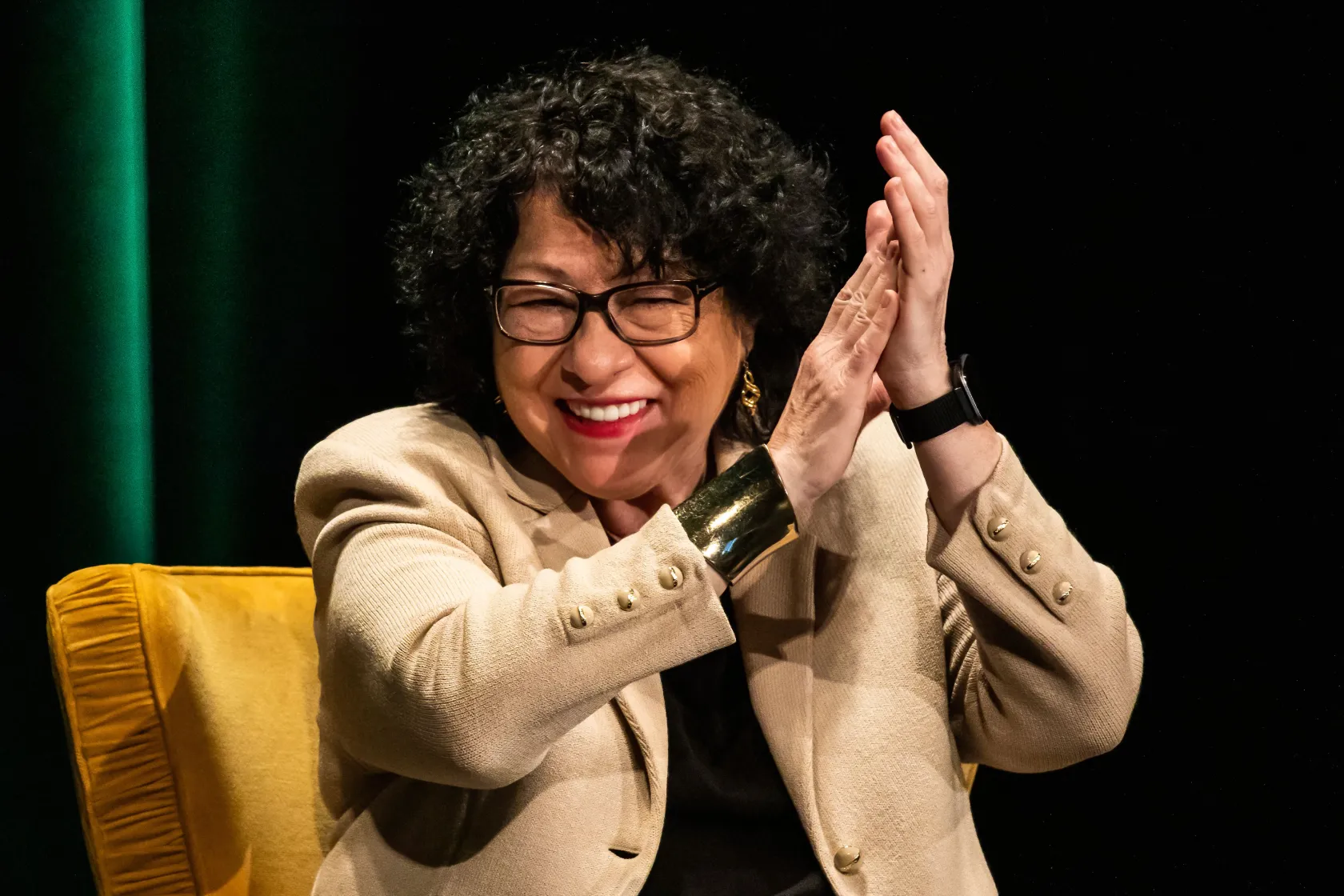 From Zero to Hero: Sonia's story is an inspiration for all. Photo source: Ashlee Rezin/Sun-Times
Sonia Sotomayor is now a Supreme Court Justice in the United States, but little do you know about the struggles she had to overcome to get to where she's at.
Sotomayor was born in the Bronx, New York in a Puerto Rican household. When she was nine years old, things took an unfortunate turn when her father passed away, leaving her mother, Celina Báez, to raise her and her younger brother all by herself.
However, this did not stop Celina's dreams of seeing her children succeed. Being a registered nurse, she put in extra hours and worked day in day out to provide for her children and ensure that they had received the proper education they deserved. Celina worked for 35 years at Prospect Hospital in the South Bronx, first as a telephone operator and then as a practical nurse. The determination she had for the sake of her children was unmatched.
Seeing her mother fend for herself and her children, Sotomayor was determined to succeed and change things for the better. Despite the challenges she faced growing up, she worked hard in school, excelled in grades, and eventually got into Princeton University.
From there onwards, things started looking uphill; Sotomayor then went on to attend Yale Law School and graduated with honours. She then worked as a prosecutor in New York City and in 2009, was nominated by President Barack Obama to serve on the Supreme Court, becoming the first Latina to hold that position.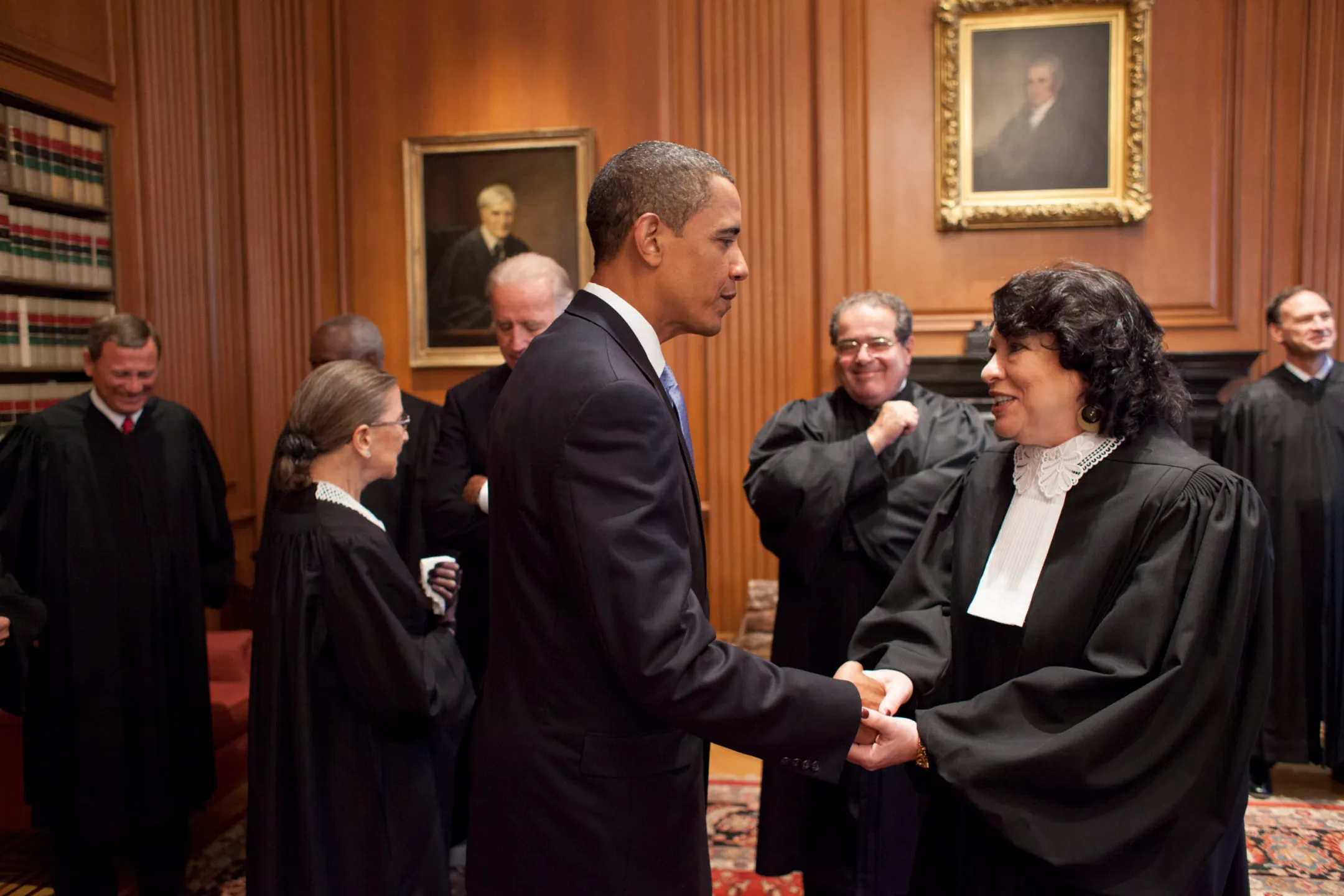 Sonia is greeted by Former President Barack Obama. Photo source: National Archives Identifier 118817965
Throughout her life and career, Sotomayor has always been grateful and credited her mother's hard work and sacrifice for her success. "I am the woman I am today because of her. She sacrificed so much for my brother and me, and I will never forget that."
Celina's story is a testament to the strength and resilience of single mothers. Despite the challenges of keeping her home together, she achieved her dreams through hard work and determination. Her story is an inspiration to all women, especially those who are raising children on their own.
2/ J.K. Rowling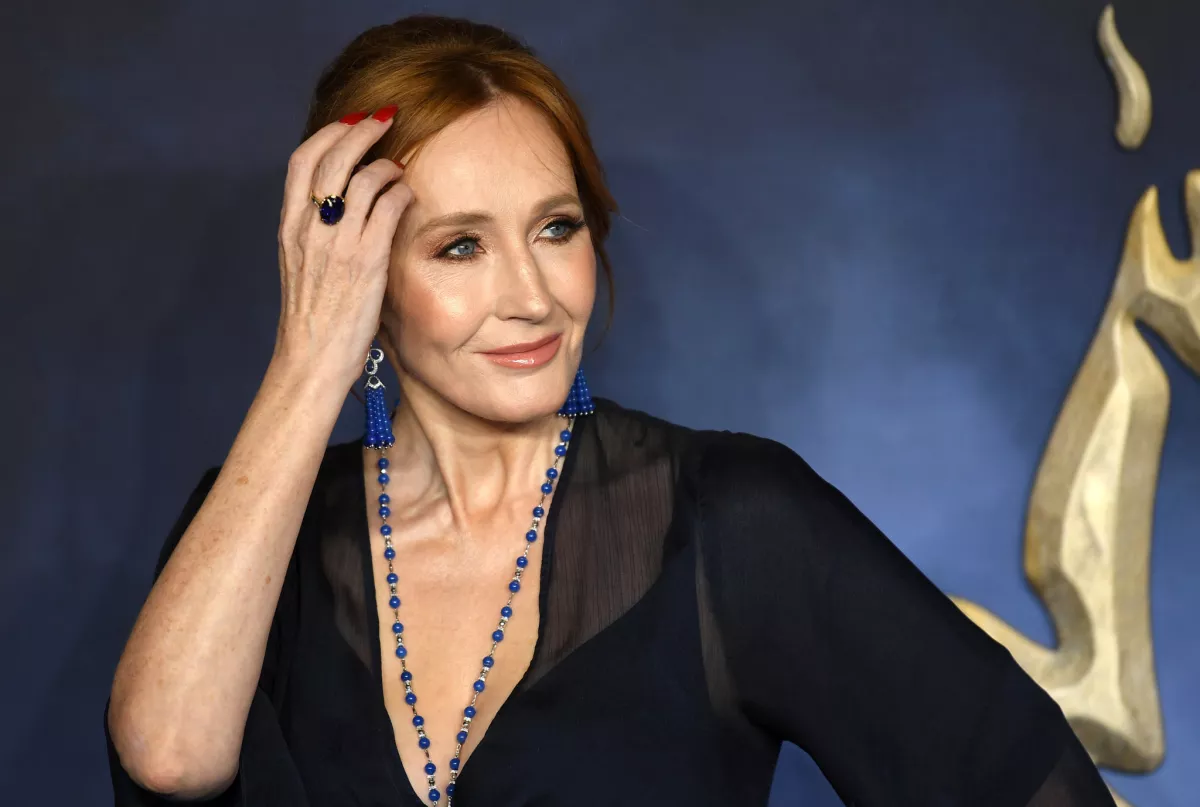 Try and try until you succeed. Initially, J.K. Rowling's book was rejected by several publishers. Photo source: Neil Hall / EPA-EFE/REX
Yeah, you've heard of her. Harry Potter, Fantastic Beasts and many more. However, have you ever been curious about how she 'made it'?
Rowling was born in England, into a broken household. Her mother suffered from multiple sclerosis, and her father was abusive. A bookworm since a young age, Rowling sought  refuge in books and writing, all the while her parents mocked and discouraged her from going down the path of an author. She eventually went on to study French and Classics at the University of Exeter.
After graduating, Rowling moved to London to work as a researcher and bilingual secretary. She got married and gave birth to her first daughter. However, her marriage abruptly ended, and she became a single mother. During these difficult times, to make things worse, she struggled financially to make ends meet and was diagnosed with clinical depression.
Although her world was falling apart, Rowling knew she had to remain strong for her daughter. Despite the challenges she faced, she continued to pursue her passion for writing.
While her daughter slept in a stroller next to her, Rowling began writing the first Harry Potter book in cafes. She would work on the book during her daughter's nap times and in the evenings after her daughter went to bed.
When her first Harry Potter book was ready, several publishers rejected it until, fortunately, she finally got a publishing deal. The series became a bestseller, eventually becoming a hugely successful movie franchise, and the rest is history.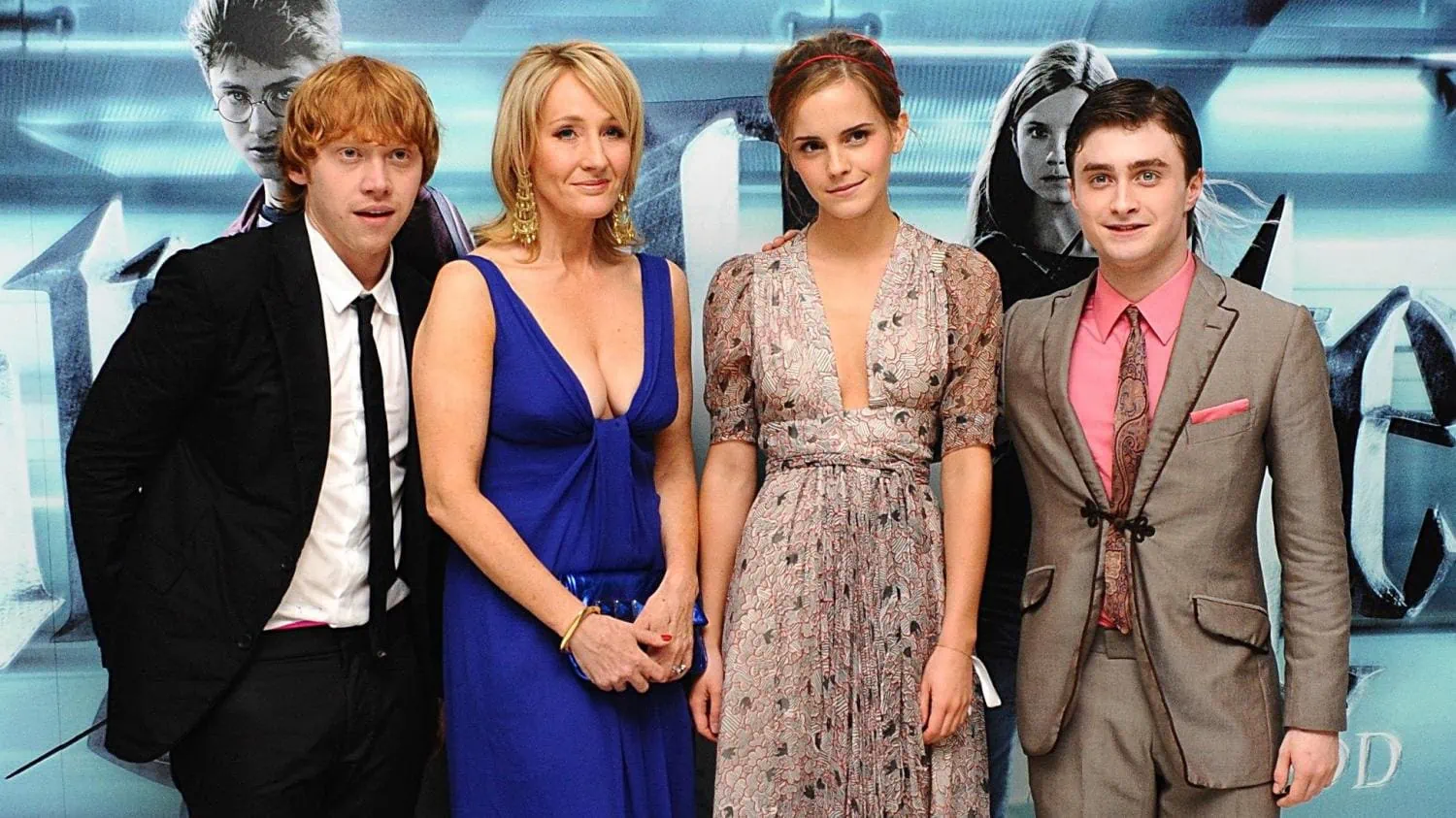 Rowling (in blue) with the famous lead trio of the Harry Potter films. Photo source: IAN WEST/PA
Rowling's rags-to-riches story is an inspiration to all women going through tough times. She prioritised her family, faced her financial difficulties and batted depression. She never gave up on her dream of becoming a writer, and, with sheer determination, Rowling went on to become one of the most successful authors of all time.
Her tale teaches us a noteworthy lesson: Family comes first, and in the face of adversity, anything is possible.
3/ Cara Brookins
Cara posing behind her home's library. Photo source: Facebook (CaraBrookinsAuthor)
After calling it quits with her schizophrenic first husband, Cara Brookins remarried another man. However, things turned sour in that relationship too, as she and her children were victims of domestic abuse. "I just always thought that, no matter how bad it was, maybe I could make it better."
Cara Brookins convinced herself that she could fix her toxic relationship with her then-husband. Unfortunately, her efforts went in vain and after leaving a traumatic marriage for a second time, Cara Brookins and her four children had no place to call home. 
Despite the odds against them, Brookins was not ready to give up on her family's dreams of having their own house.
Without any experience in construction and an acre of land to her name, Brookins decided to take matters into her own hands and build her family's home from the ground up. With the help of her children and YouTube videos, Brookins learned the basics of home construction and spent the next nine months building their home.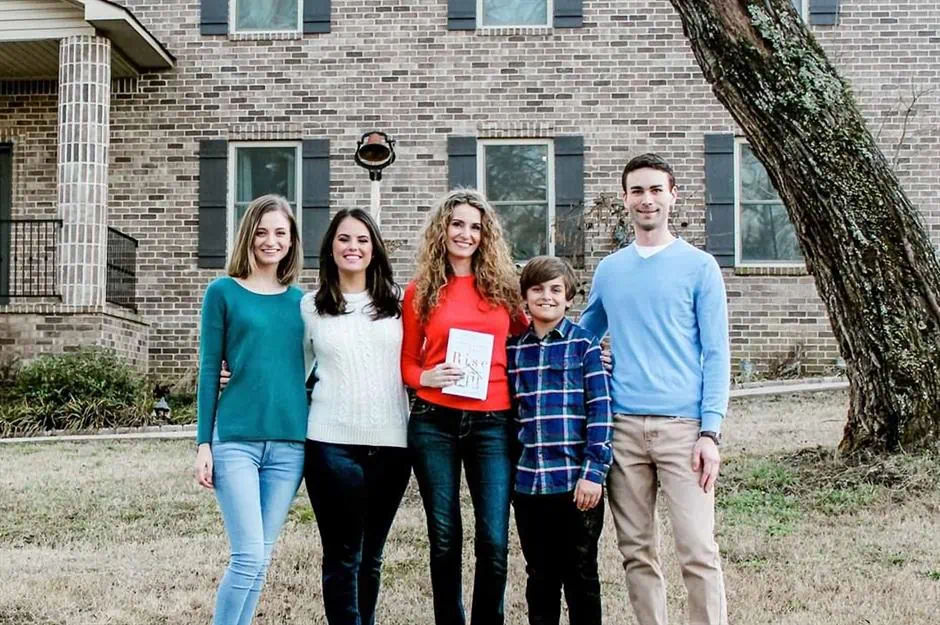 The Building Squad: Cara (center) with her four children. Photo source: loveproperty
The five of them worked together on everything, from laying the foundation, framing walls, and plumbing to applying the finishing touches. Their hard work bore fruit for them, and they successfully constructed a mesmerising four-bedroom home.
As per Brookins, this DIY experience strengthened the bond she and her children shared and gave them a sense of pride and accomplishment. This encouraged her to recount her stories in the book she later published, called "Rise: How a House Built a Family.
Naturally, due to its uniqueness, their inspiring journey caught the attention of national media, and ever since, Clara has become a motivational speaker and a symbol of hope, enlightening others to pursue their dreams and get back up when life beats them down.
Aside from the inspiration we can gain, Brookins' story reminds us that a home is more than just a physical structure – it is a place where cherished memories are made and, most importantly, families get together.
What can we learn from them?
These stories show us that even when the world seems to crash and burn, women can and will continue to push forward and provide what's best for their homes and families. On this Women's Day, let us keep in mind three words that all women and mothers represent: Fortitude, Devotion, and Sacrifice.
Looking for more related article? Check them out here:
BREAKING THE GLASS CEILING AND FLAUNTING THE GLASS WALLS