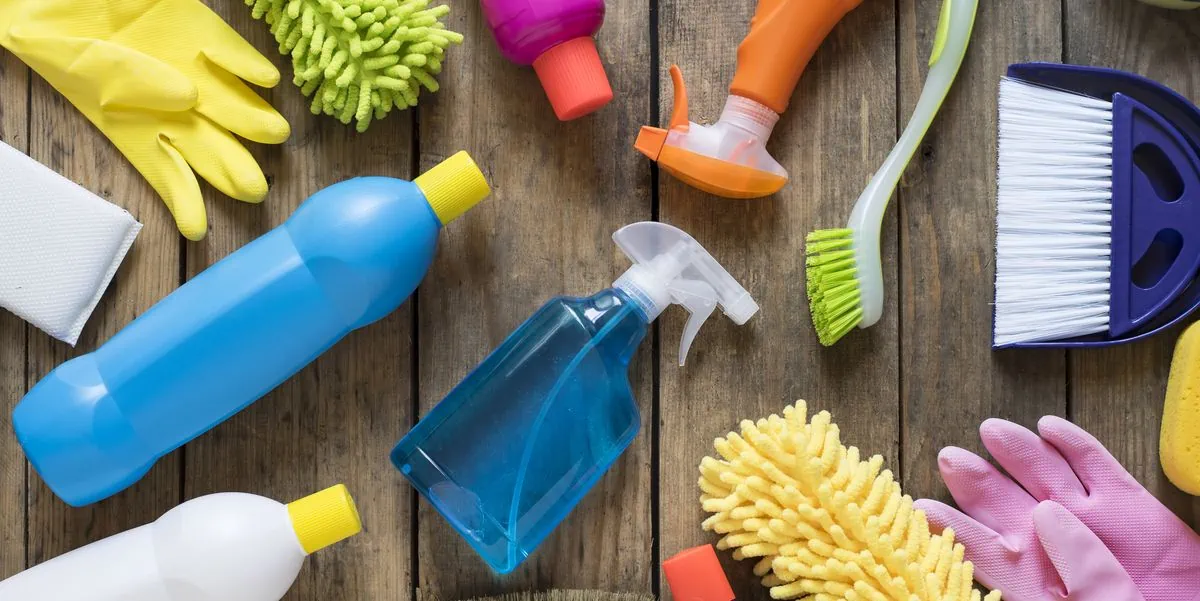 Say hello to your stress-relieving heroes. Source: goodhousekeeping 
Easy cash-free payment methods
All suited to your convenience with flexibility in booking your own time slots
"…the Hero gave advice for free. Thank you for your service!"
"…highly recommend it to anyone who looks for a reliable cleaner."
Are you looking for some quick help to get your house chores done? 
We know how difficult it can be to balance your life, especially in these fast-paced modern times. Doesn't matter if you work at the office or work from home, work itself is exhausting enough to drain every ounce of energy from you, mentally and physically.  
We often leave small cleaning-up matters unattended at home only because we're too tired to deal with them at that moment, but we end up making a mountain of it by the end of the week (let's not even talk about how it feels to think about cleaning that up).  
Boy, we have some good news for you. Drum roll, please! We have 4 goodies that are gonna make your life so much easier. Worry not darling, for help is about to be in the palm of your hands. We found 4 mobile applications for you to hire helpers to give you a hand in cleaning up your home.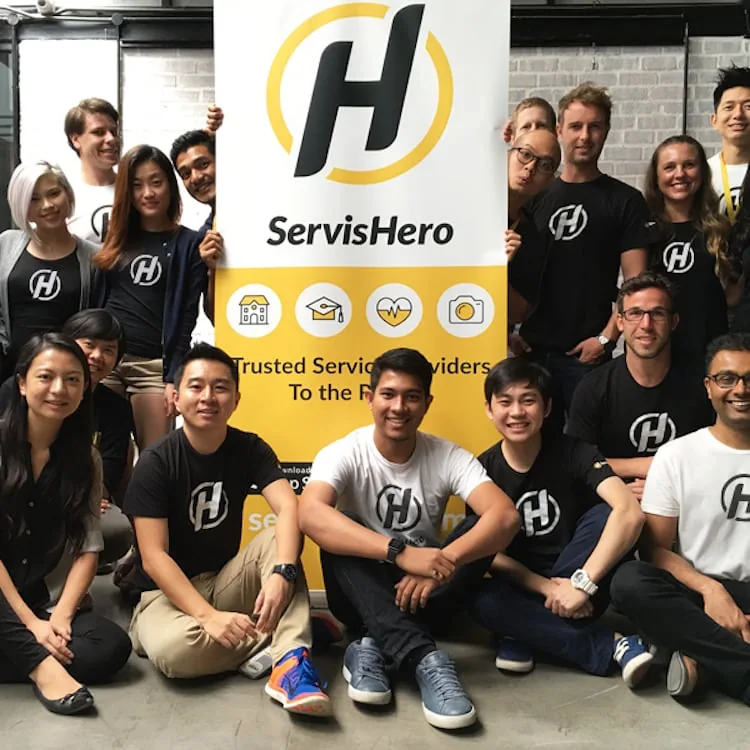 ServisHero to the rescue! Source: Tech In Asia 
A hero indeed. Our first helping hand would be ServisHero. ServisHero is a Malaysian-developed application that provides comprehensive home services. Yes, you heard that right, they don't only provide cleaning services, but also provide other home services such as painting, plumbing, aircon servicing, handyman services, professional home disinfection, electrical and wiring services, and even home defect inspection! 
If you're someone who prioritises credentials, ServisHero has been featured in various prestigious news outlets. Some of them include The Star, Forbes, Bloomberg TV Malaysia, and even CNN! 
"ServisHero was very good in servicing. We had one air-cond faulty due to its compressor and the Hero gave advice for free. Thank you for your service!" – ServisHero's customer.
Based on their list of services, we think it's clear to say that ServisHero is all about ensuring that you feel safe and secure in your home. Lacking knowledge or resources to physically take care of an aspect of your home should not be a reason for anyone to feel uncomfortable or unsafe living in their homes.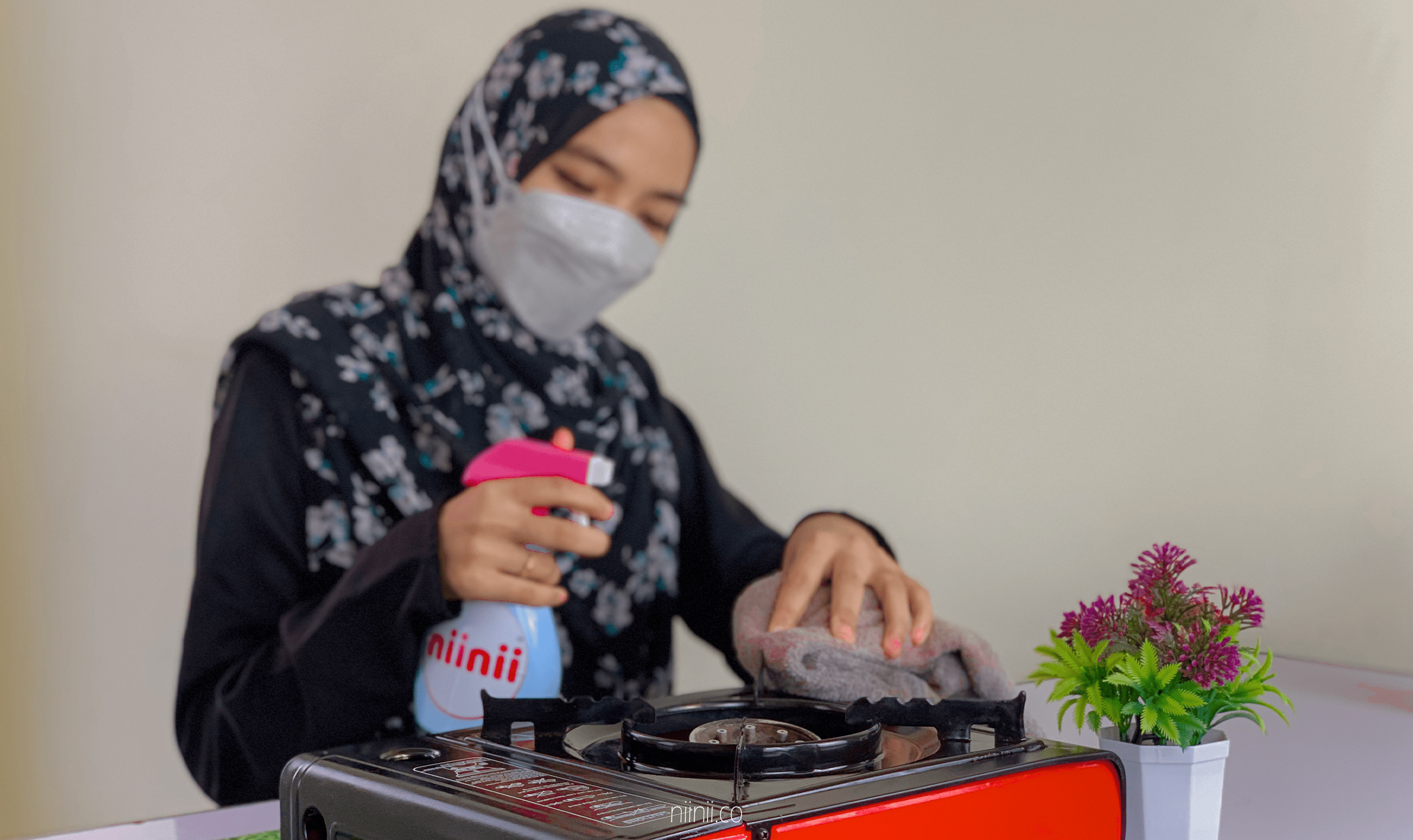 Giving the full attention that your home deserves. Source: niinii 
Next up, we have niinii. Niinii is a local Malaysian helper-providing application that was created to ease your mind. They provide cleaning services for your home that can be booked based on the date and time suited to you and allow payments to be made through their e-wallet service, prioritising your convenience.   
Other than cleaning services, niinii understands the challenges of being a parent, especially a young parent with a child or children that require constant care, which is why they also provide caregiving services. They don't limit it to children either, niinii includes caregiving services for babies, adults, the elderly, and for disabled or hospitalised patients.  
They truly understand what matters the most to you and the challenges that come along with trying to manage them all in your life.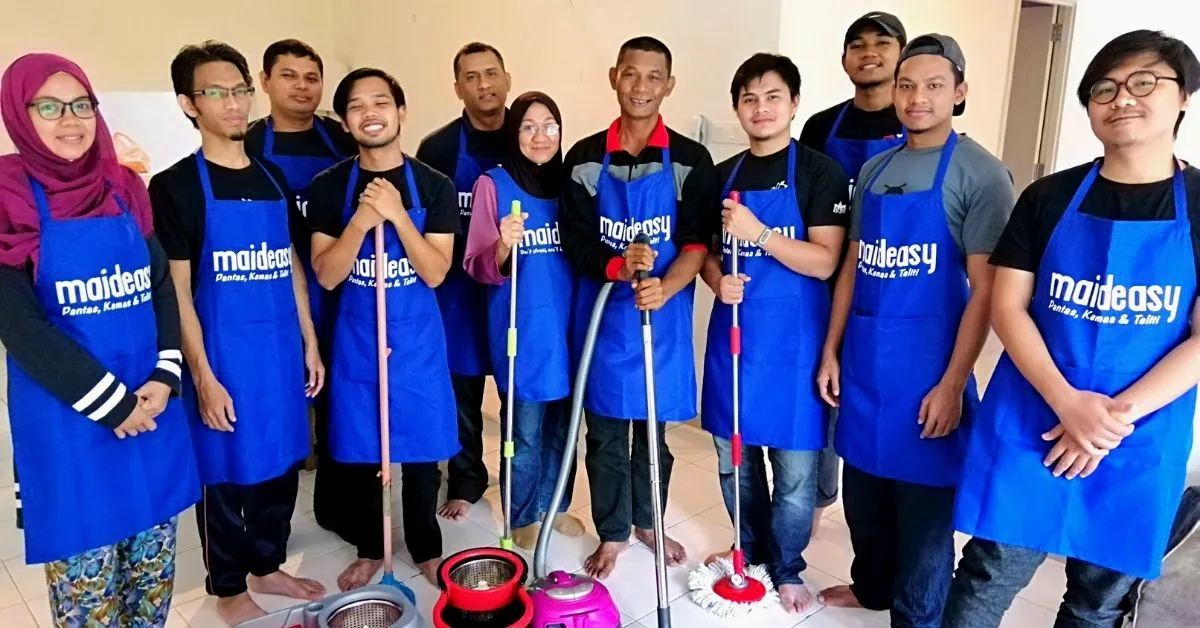 By Malaysians, for Malaysians. Source: vulcanpost 
Our third knight in shining armour is Maideasy. Maideasy is a locally developed mobile application that solely provides helpers for home cleaning services.  
Their home cleaning includes basic home cleaning that gives each part of your home the utmost attention, moving in/out cleaning that involves extensive cleaning of your home, especially when moving in and spring cleaning, which incorporates deep cleaning that is usually done annually. 
"The admin staff is very responsive and committed to solving any booking issues promptly. All cleaners are great as I've tried different crew members, male and female, owing to my last-minute booking. My place was cleaned so thoroughly and professionally that he didn't just clean the surface but all hidden areas, such as the drains and under the carpet which I didn't expect. Super efficient and friendly, and I highly recommend it to anyone who looks for a reliable cleaner. : )" – Maideasy's customer. 
What makes them different from the rest is the fact that they only hire local Malaysian citizens to join their helpers' team. They fit right into the idea of 'for Malaysians, by Malaysians'. By supporting them, you would support their cause by providing Malaysians with job opportunities.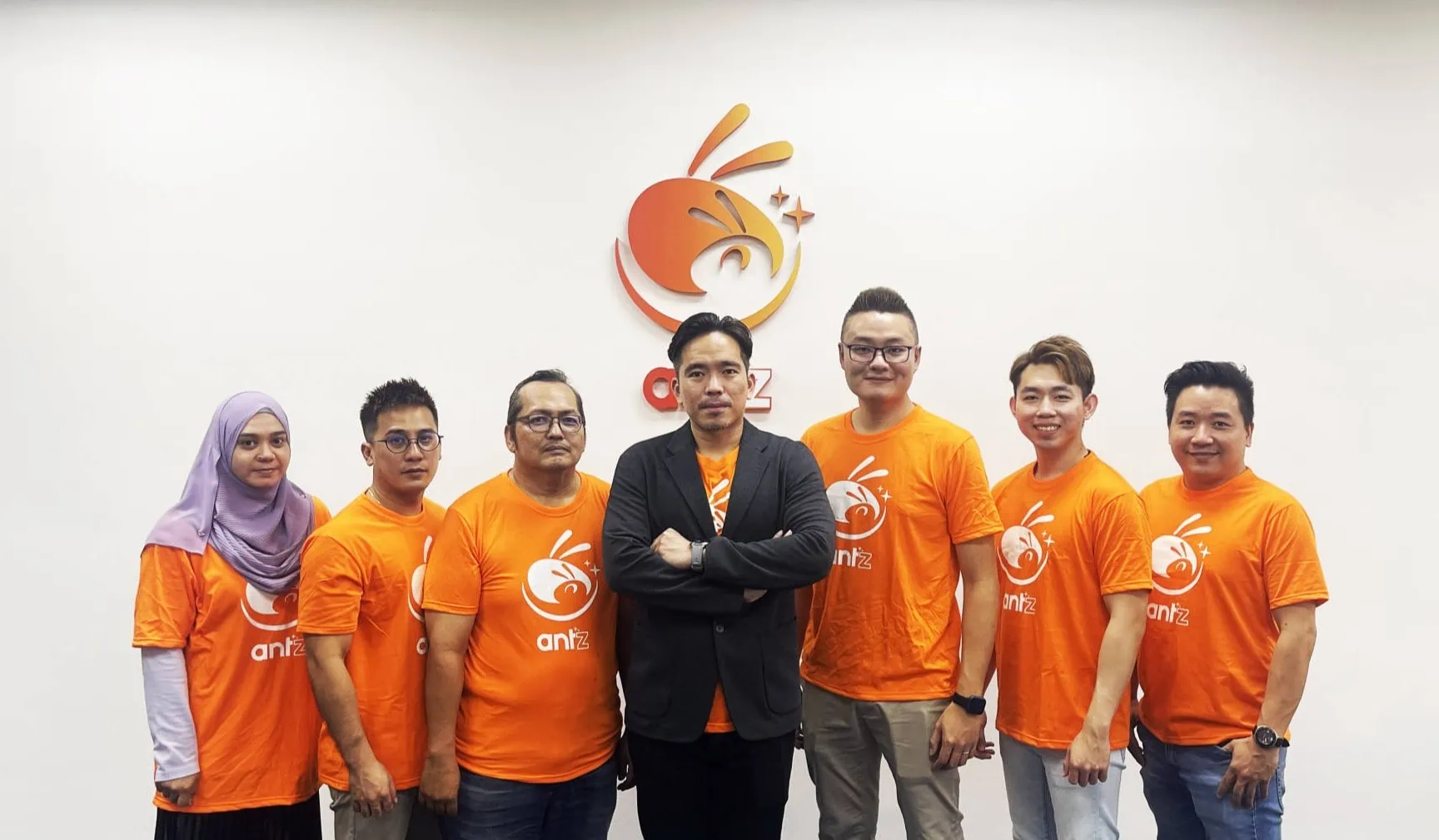 Ever-ready to ease your mind. Source: antz 
Last but not least, we have Antz. Like the previous applications, Antz is also locally created and developed to provide cleaning services for those in need. Other than specifically booked, timely cleaning assistance, they also work as an agent for domestic helpers. Don't worry, their sources are known to be legal and trustworthy.  
Additionally, Antz also provides general workers recruitment for clients of various industries (we know it's unrelated to the topic here but, hey, maybe you know someone who might need it). Their manpower is tailor-made to the needs and wants of each of their clients to produce the best solution.  
It's never too late to ask for help. What are you waiting for? Grab your phone and head to your application store to download their services now!
Looking for more related article? Check them out here: