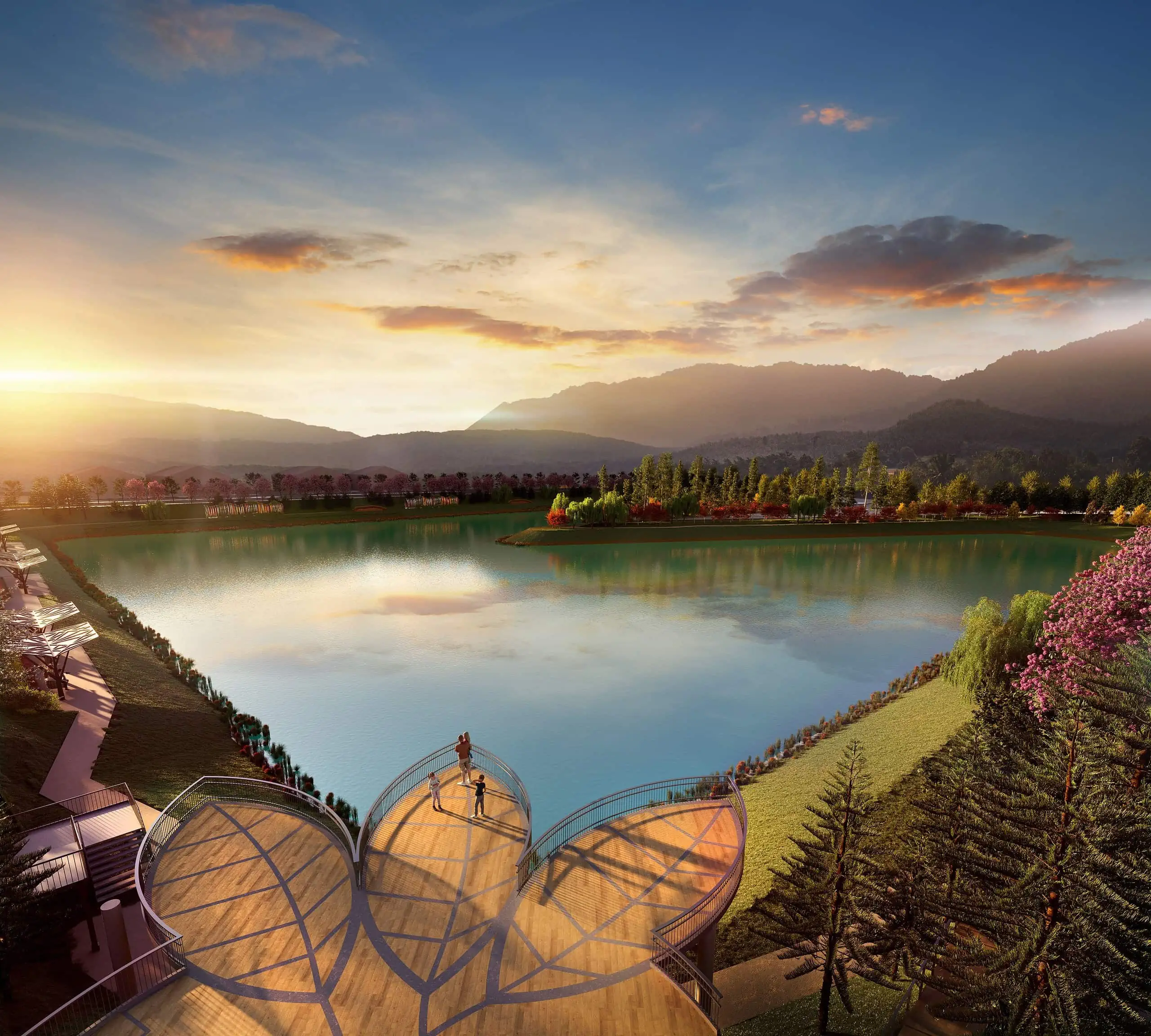 Enjoy stunning lake views from the tranquil viewing pavilions at S2 Heights Aman.
Step into a world of modern luxury and eco-conscious living at S2 Heights Aman – a residential masterpiece meticulously crafted by IJM Land, following the resounding success of Seremban 2 and S2 Heights. Here, your dream home seamlessly intertwines with nature's serenity, offering a truly unparalleled living experience tailored exclusively for you.
Imagine returning home to a vibrant and welcoming community that unveils a breathtaking panoramic view of an untouched forest in your backyard. However, this is just the beginning of your daily escape. The core of this enchanting retreat is a tranquil lake, embraced by trees adorned with rare golden and maroon leaves, a scene straight out of a fairytale – a vista that's exclusively yours.
Perched at an elevated altitude, S2 Heights Aman welcomes refreshing breezes, while meticulously designed cascading planters and screening hedges safeguard your privacy, crafting each moment spent here into an unforgettable memory – your private oasis, tailored to your desires.
As you embark on a scenic journey through elegantly landscaped roundabouts, meticulously manicured lawns and shrubs set against the lush backdrop of nature greet you. However, the true enchantment unfurls as you reach your destination.
S2 Heights Aman sprawls across a vast 400 acres, boasting an estimated gross development value (GDV) of RM1,585,050,000. And here's where it gets personal – 43 acres are dedicated to preserving pristine green spaces, upholding the essence of 'Aman,' which signifies tranquillity, security, relaxation, and serenity in Malay, embodying the promise of this development – your sanctuary, your haven.
Now, let's step into the heart of this paradise, your future haven: Sutera @ S2 Heights Aman. With an estimated GDV of RM269 million, Sutera offers 308 modern 2-storey link homes, each measuring 22′ x 65′, meticulously designed to complement your lifestyle. These thoughtfully crafted homes boast four bedrooms, three bathrooms, and generous built-up areas ranging from 1,949 to 2,106 sq ft. Starting from RM698,000, these homes offer you not just an escape from the city, but also remarkable value compared to similar offerings in the Klang Valley.
What sets Sutera apart is the meticulous attention to your comfort and security. Smart home technology welcomes you with digital locks, door sensors, and alarms, providing you with both convenience and peace of mind. Spacious windows invite the beauty of the surrounding greenery into your home, and a fully extended kitchen and car porch accommodate two luxury vehicles – a touch of indulgence designed with you in mind.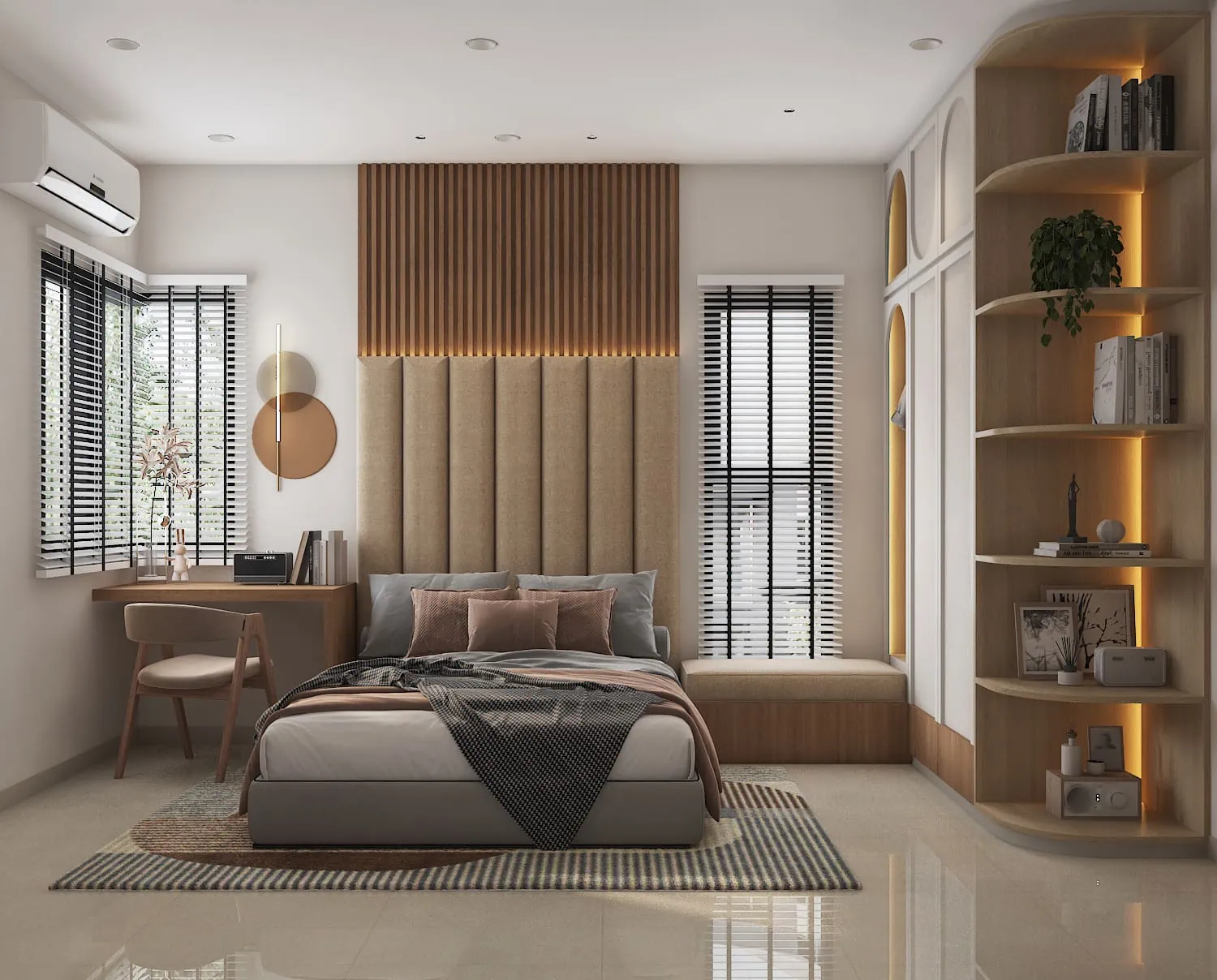 The artist's rendering reveals a warmly designed bedroom at Sutera, enveloping you in cosiness and creating the perfect sanctuary.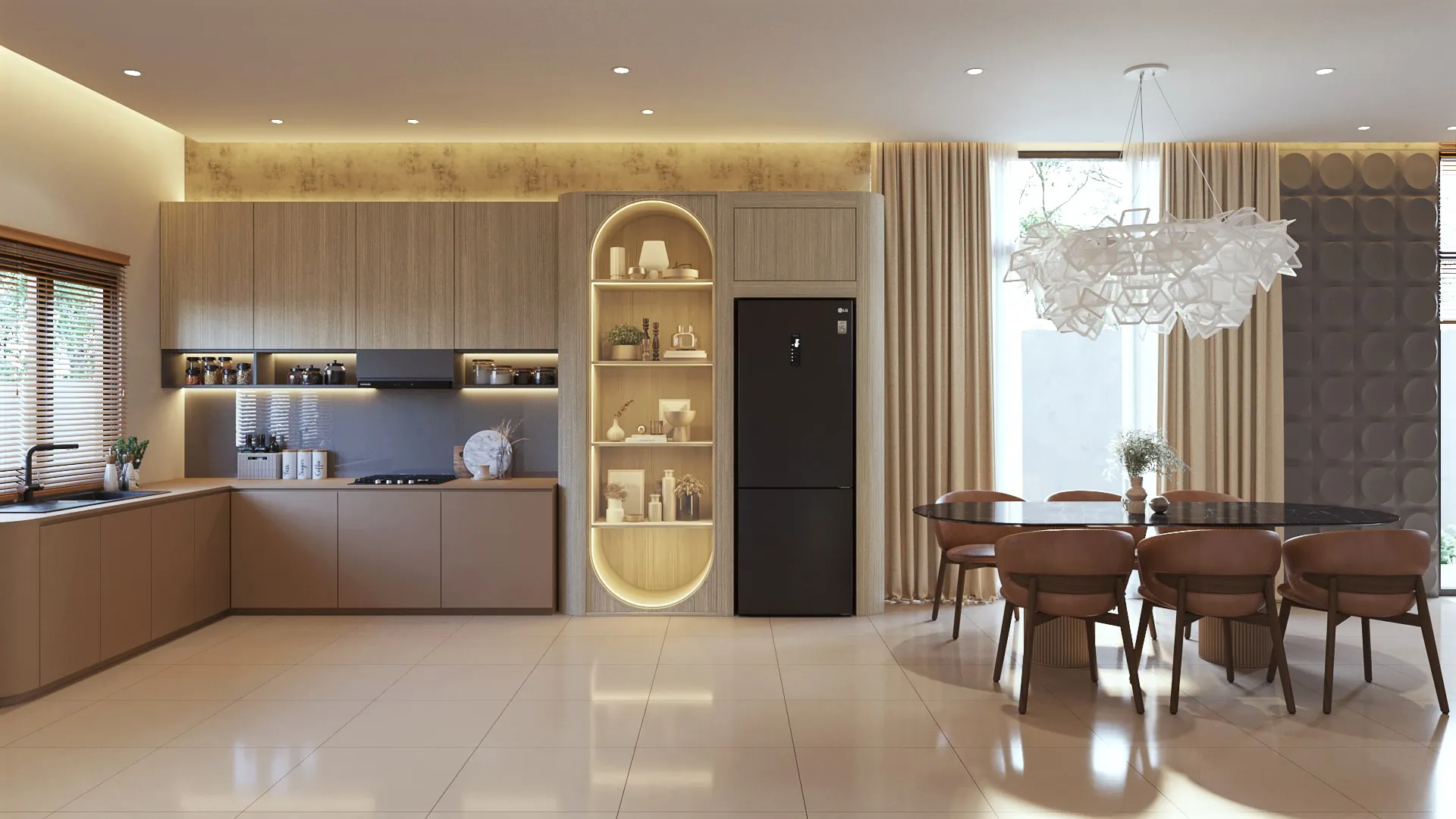 The Sutera suite features a spacious kitchenette and dining room, inviting you to create cherished memories.
Venturing outside, you'll discover a world of beauty and recreation, where your favourite spot could become your daily retreat. Yet, the crowning gem of S2 Heights Aman is the central lake, surrounded by lush greenery and vibrant blossoms in full bloom, creating an enchanting sight that will captivate you and your loved ones – a panorama that will become an integral part of your everyday life.
Inspired by the serene mountain resort of Karuizawa in Japan, renowned for its natural beauty and sustainable living, S2 Heights Aman is your magical escape. It's not just about physical amenities; it's about a way of life that encourages your well-being with cycling and jogging paths, recreational parks, and play areas for your children. The guarded concept with perimeter fencing and solar-powered lighting ensures your safety and tranquillity.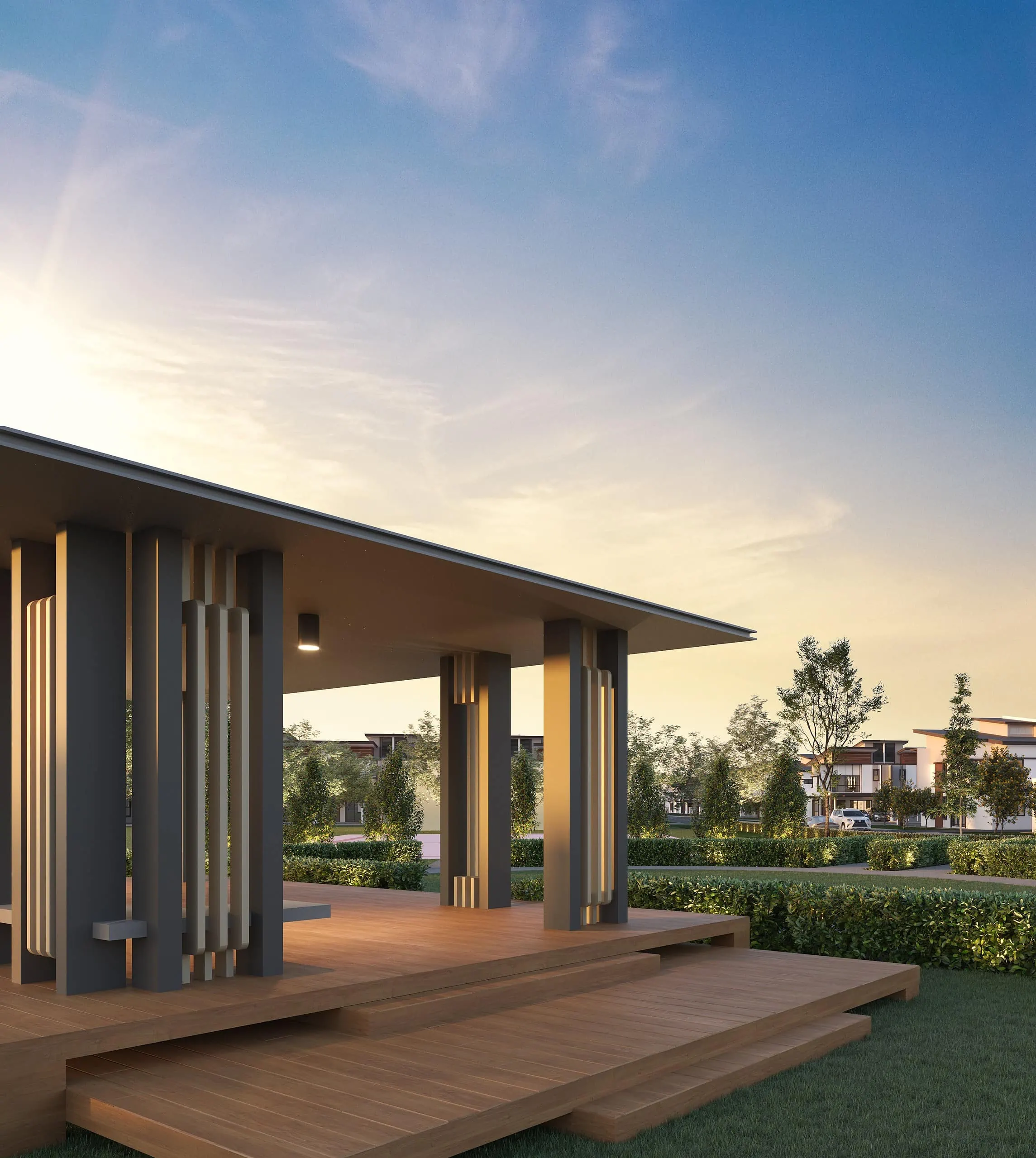 Gather, celebrate, and create memories at Sutera's open-space community hall.
As you contemplate your extraordinary new abode, consider the convenience of your location. S2 Heights Aman provides you with easy access to major highways, commercial centers, schools, and healthcare facilities, ensuring that your everyday needs are met without hassle.
Dear dreamer, your slice of paradise awaits at S2 Heights Aman. It's not just a house; it's your canvas, your escape, your inner peace. Your story begins here – will you make it your own? Your oasis, your dreams, your refuge – all in one exceptional place, designed exclusively for you.
For more information, visit Seremban 2 by IJM Land.
Click the link below for more awe-inspiring content!
BREAKING THE GLASS CEILING AND FLAUNTING THE GLASS WALLS