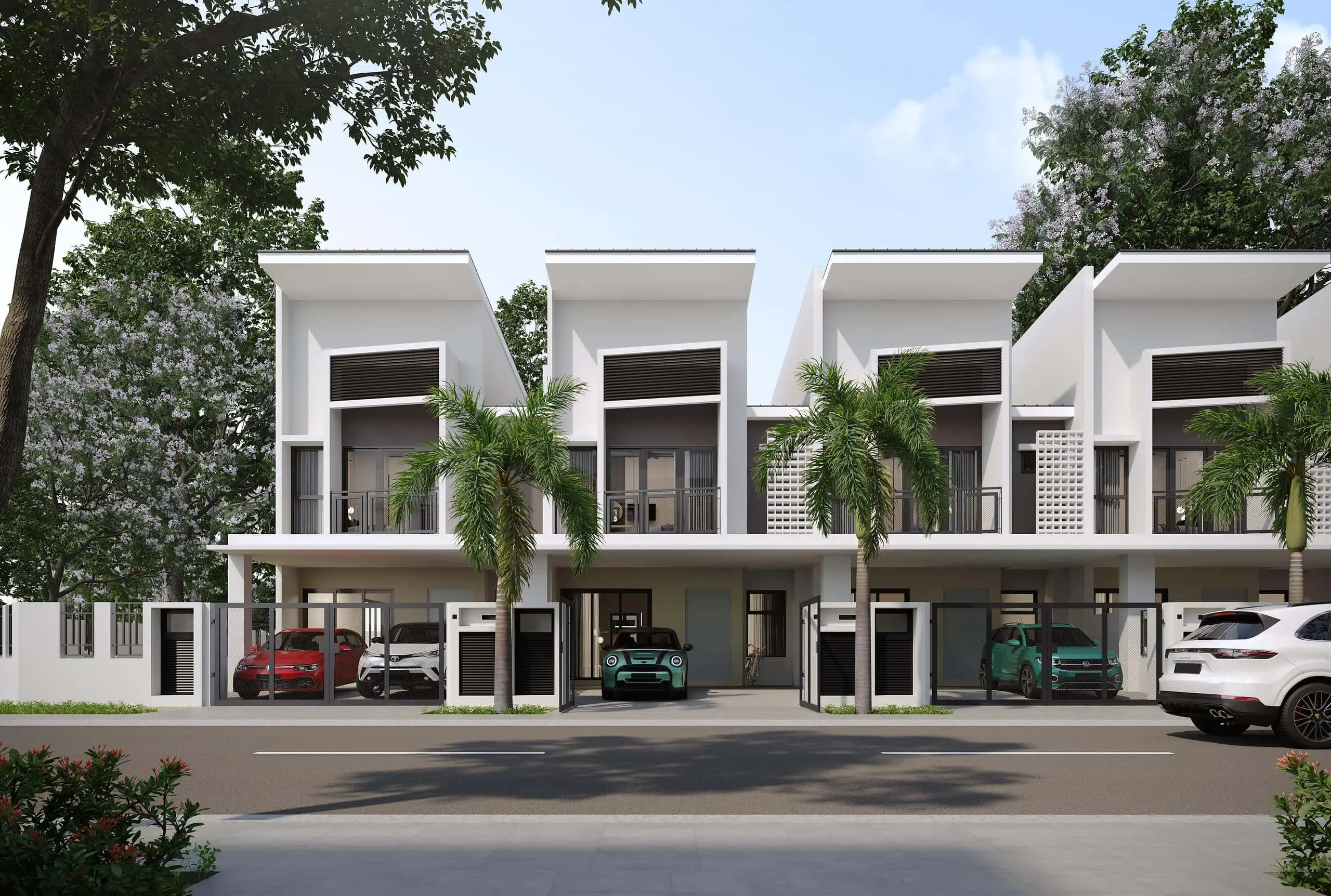 Avela Homes' designs are ideal for multigenerational families that live under one roof
In my younger days, I was just a kid who adored spending precious moments with my grandparents. Those holiday visits were the highlight of my year, and I secretly wished they could stay with us. However, my grandparents valued their own space, and as they returned to their home, our hearts grew heavy with the longing for the next reunion.
This yearning was understandable because we lived in a multi-level condo with narrow hallways and limited accessibility features—a place where my grandparents couldn't move around comfortably. So, with each goodbye, we reluctantly parted ways, each returning to our separate worlds.
But what if I told you that there are homes designed to bring generations together in comfort? Homes where not only your grandparents but your immediate family can thrive, creating cherished memories together. Here, your kids learn invaluable life lessons from their grandparents, while your parents benefit from the support of multiple generations, both emotionally and practically, from childcare to shared financial responsibilities.
These statements aren't just words; they're backed by research. Multigenerational living nurtures essential intergenerational relationships, providing emotional and practical support (Kim & Kim, 2003). Research also shows that these interactions significantly contribute to the life satisfaction and well-being of all generations (Pillemer, Suitor, Mueller-Johnson, Sechrist & Heidorn, 2006). Thoughtfully crafted multigenerational homes foster an environment where love, support, and togetherness truly flourish.
IJM Land, a renowned Malaysian property developer, has once again demonstrated its expertise in crafting family-centric communities with Avela homes. Established in 2010 and nestled within the thriving IJM Rimbayu township, Avela has become a focal point for Klang Valley homebuyers.
Named after the Avila bird, symbolising family unity, Avela embodies the concept of multigenerational living, warmly embraced by residents and the entire community.
Amidst the natural beauty, Avela masterfully balances modern living with ecological awareness, resonating with homebuyers. Its limited 445 units within a gated and guarded enclave offer a rare gem in the Klang Valley.
In May 2023, IJM Land launched phases 17A and 17B, offering a total of 164 and 136 homes, respectively. The remarkable success of these launches, with over 90% of the homes sold, underlines the immense appeal of living within this community.
Phase 17C introduces 145 spacious double-story Garden Homes starting at RM1,438,800, offering 2,745 sq. ft. of space. Designed for families, these homes feature expansive kitchens and family halls for various activities. Metal deck roofing adds modern aesthetics and energy efficiency.
These homes prioritise elder-friendly living with ground-floor bedrooms and private bathrooms, enhancing comfort and accessibility for grandparents. Immediate family members benefit from the security of having elders close by, fostering togetherness across generations. North-South orientation maintains comfortable indoor temperatures, reducing reliance on air conditioning.
Safety is paramount, with standard security doors ensuring privacy and protection, especially for vulnerable family members. Avela is EV-ready and offers a chance to win a Tesla Model Y for bookings with formalised Sales and Purchase Agreements (SPAs) for Garden Homes in Phase 17C.
Beyond the entrance, Avela provides diverse amenities: kids' playgrounds, relaxation areas for accompanying adults, extreme sports facilities, a meditative pavilion, outdoor gym, jogging path, and a multipurpose hall/basketball court, creating an inclusive and vibrant community.

Rediscover the happiness of youth at Avela's Multigenerational Play Area where spending time together cultivates joyous routines for all.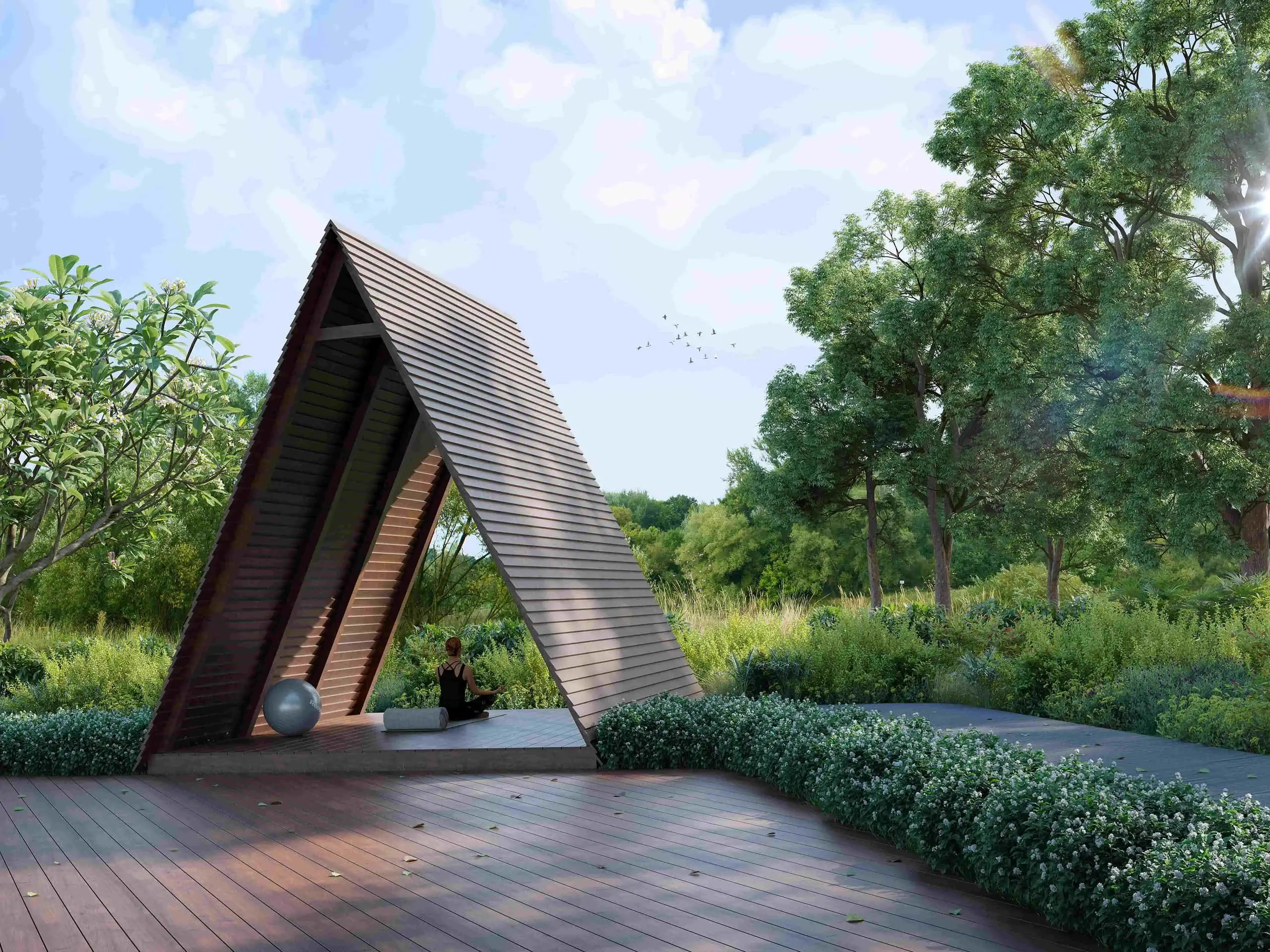 A meditative retreat at Avela, where you can find inner peace amidst our serene pavilion.
And when you need a break, The Club @ IJM Rimbayu offers an array of amenities, including an Olympic-sized swimming pool, sports courts, a fully-equipped gym, and a relaxing sauna, all meticulously designed to enhance your family's lifestyle. It's not just about immediate enjoyment; it's about creating a promising future for your loved ones.
Within the Avela community, convenience is an integral part of daily life. Just steps away, you'll find Oasis International School to meet your educational needs. Moreover, the area boasts a thriving commercial landscape, complete with shops, eateries, malls, and cinemas, symbolising ongoing development progress. Here, convenience takes center stage, simplifying tasks like grocery shopping, dining out, and running errands.
Additionally, Avela residents enjoy effortless connectivity to major highways, including Lebuhraya Shah Alam (KESAS), Lebuhraya Kemuning – Shah Alam, Expressway Lingkaran Tengah (ELITE), the South Klang Valley Expressway (SKVE), and the upcoming West Coast Expressway (WCE), scheduled for completion next year. This extensive network of highways ensures smooth commuting, allowing family members of all ages to navigate the area with ease.
As an exciting bonus, a hypermarket is poised to debut at the Rimbayu Business Hub soon, further elevating the convenience for Avela residents.
For multigenerational households, this level of accessibility is a game-changer. It means that grandparents, parents, and children can easily access essential services and entertainment options without enduring lengthy commutes. This proximity fosters a profound sense of togetherness and convenience, enriching the overall quality of life for every generation under one harmonious roof.
So, if you're searching for an extraordinary place to call home, Avela is your destination. Here, multigenerational living isn't just a concept; it's a beautiful reality, where every aspect of life is designed to elevate your family's experience.
For more information, log on to www.rimbayu.com. 
Click the link below for more awe-inspiring content!