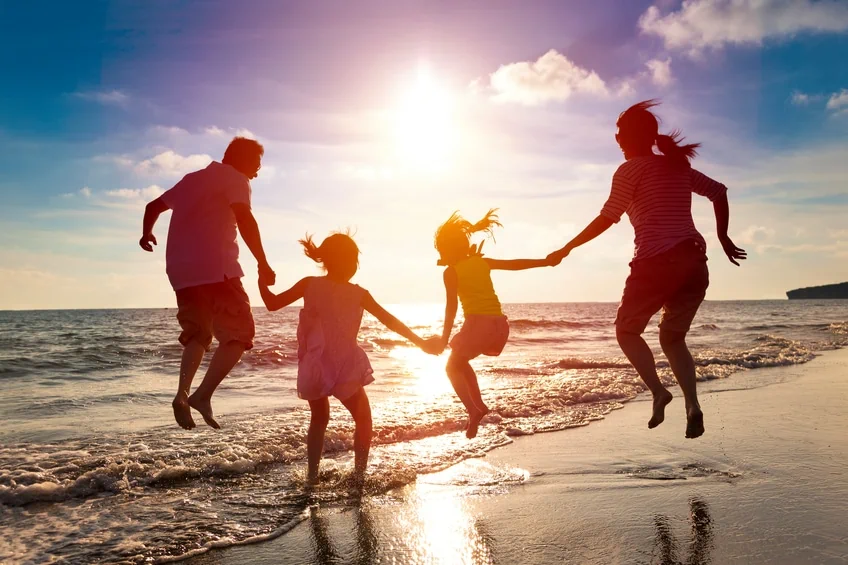 Family is always first. Photo credit: westchesterhealth
Exquisite gift ideas to reverently honour and delight your cherished parents.
Our parents, the real MVPs in our lives, deserve a heartfelt celebration that won't break the bank. So, let's embark on a delightful journey filled with love, laughter, and budget-friendly surprises to show them just how much they mean to us. 
We've rounded up a selection of enchanting and pocket-friendly gift ideas that will create priceless memories. From quirky keepsakes to personalized treats, these meaningful tokens of appreciation will bring warmth and joy to their hearts. 
Get ready to unleash your inner gift-guru and put a smile on their faces as we explore this playful and heartfelt adventure of gift-giving. Remember, it's not about the price tag—it's the thought and the shared laughter that truly count. Let's celebrate our extraordinary parents with love, gratitude, and a touch of humor that will make this journey truly unforgettable!
1/ Rejuvenation Time: Spoil Your Awesome Parents with a Spa-tacular Treat! 
Hey there, superstars! It's time to give your amazing parents a well-deserved break and let them unwind like never before. Get ready to spoil them with a fun-filled spa experience that will leave them feeling refreshed and rejuvenated. 
Picture this: your parents stepping into a tranquil haven, where all their worries melt away with each soothing touch. Skilled professionals will work their magic, making them feel like royalty with pampering treatments that'll leave them floating on cloud nine. 
Watch their faces light up with sheer delight as they let go of stress and embrace pure relaxation. It's their chance to recharge their batteries, find some inner peace, and just enjoy some much-needed "me time." So go ahead and treat your awesome parents to a spa-tacular getaway where they can leave their worries at the door and indulge in some serious pampering. 
Let them unwind, rejuvenate, and come out feeling like a million bucks! Trust us, this gift will make them feel cherished and remind them just how amazing they truly are. Get ready for smiles, laughter, and a spa-tastic time!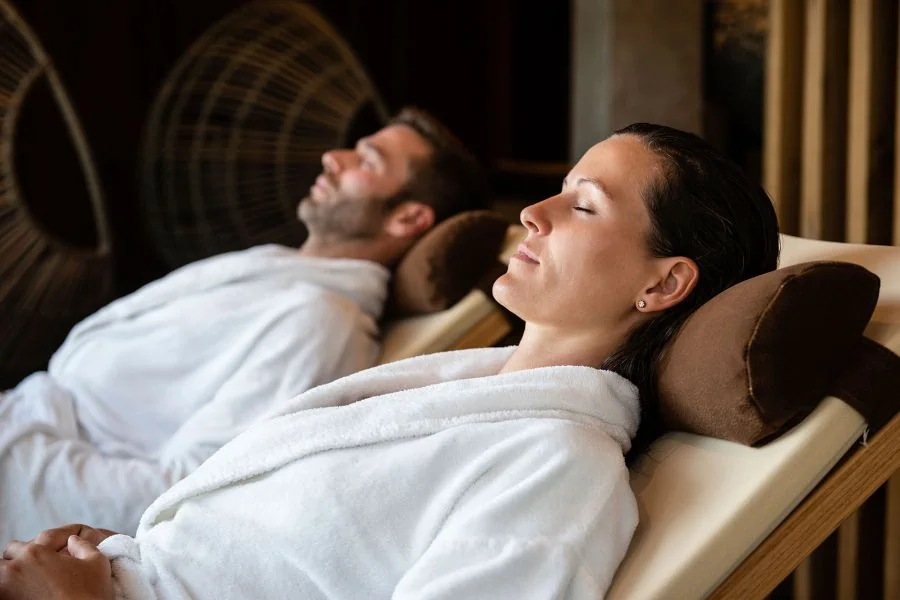 A great massage session will scare all your woes away! Photo credit: oberjochresort
2/ Spoil Your Super Parents with a Budget-Friendly Malaysian Getaway: 3 Days, 2 Nights of Adventure and Laughter!
Hey there, rockstar kids! It's time to give your extraordinary parents the VIP treatment they deserve—an epic getaway that's all about fun, laughter, and creating memories together. Buckle up and get ready for a personalized and pocket-friendly Malaysian escapade they'll never forget!
i/ Cameron Highlands: Nature's Wonderland
Escape to the breathtaking Cameron Highlands, where cool breezes and stunning landscapes await. Take your parents on an adventure through lush tea plantations, hike picturesque trails, and snap Insta-worthy photos amidst vibrant flora. Get ready for nature at its finest and a whole lot of family bonding!
ii/ Melaka Magic: History, Food, and Quirky Fun
Step into the vibrant streets of Melaka and dive into a whirlwind of history, mouthwatering food, and quirky attractions. Explore ancient temples, hop on a river cruise, and unleash your inner foodie at Jonker Street. Don't forget to pose with the whimsical street art—it's like a treasure hunt for smiles and selfies!
iii/ Langkawi Bliss: Beaches, Adventures, and Relaxation
Time to hit the beach, folks! Langkawi offers white sands, crystal-clear waters, and endless island adventures. Take your parents on thrilling jet ski rides, snorkel with colourful marine life, and enjoy lazy beach picnics. Let the sun kiss your skin, the laughter fill the air, and the relaxation wash away all worries.
iv/ Penang Gastronomy Tour: Foodie's Paradise
Calling all food enthusiasts! Penang is a culinary wonderland that will ignite your parents' taste buds. Dive into mouthwatering hawker fare, sample tantalizing street food, and uncover hidden gems for local delights. From savoury Char Kway Teow to lip-smacking Cendol, this gastronomic adventure will have everyone's tummies smiling!
So, get ready to whisk your awesome parents away on a personalized Malaysian adventure that screams, "We love you!" From thrilling nature escapades to cultural explorations and delicious food hunts, this getaway is all about celebrating family bonds and creating unforgettable moments. Brace yourselves for laughter, adventure, and heartwarming memories that will keep you smiling for years to come. Let the countdown to the best family vacay ever begin!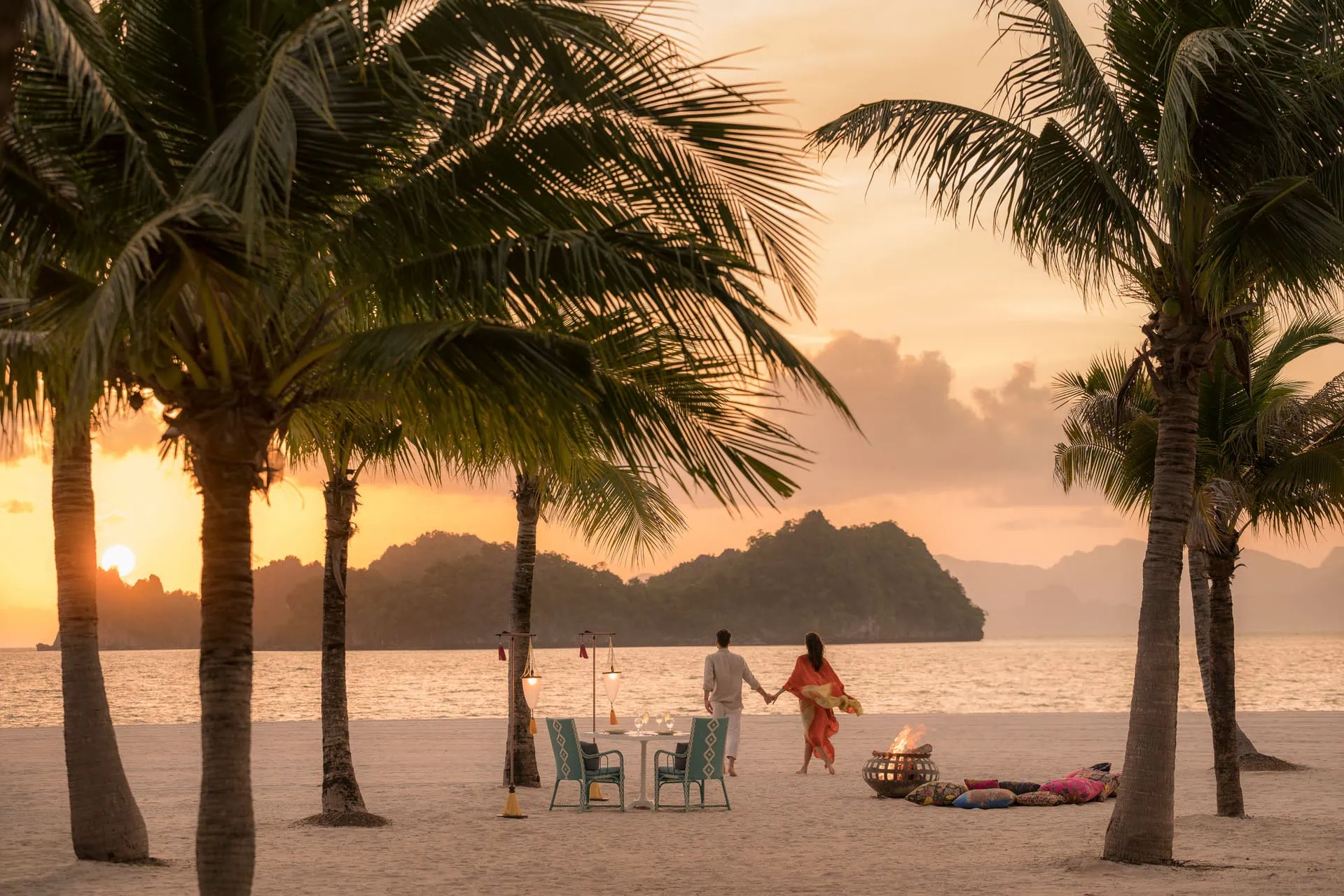 Spoiling Mom and Dad: Treating them to a dream getaway in Langkawi. Photo credit: petrierpr
3/ A Culinary Delight for Mom and Dad: Unveiling a Hidden Gem
Food is a magnet that connects the souls of a family. It has the power to make people happy and bring your King and Queen to places they love. And speaking of hidden gems, let us introduce you to Maple Palace, a food paradise tucked away in the heart of Penang.
Calling all food-loving families! It's time to embark on a personalized culinary adventure and pamper your taste buds at this remarkable restaurant. Maple Palace is handpicked just for your special parents, offering a tantalizing blend of Malaysian and international flavours that will leave them craving for more.
From the moment they step through the door, they'll be greeted with warm smiles and a cosy atmosphere that feels like a home away from home. Watch as their eyes light up with each exquisite dish, beautifully presented and bursting with flavours that dance on their tongues. Every bite tells a story of culinary craftsmanship, from the rich and aromatic spices to the delicate balance of textures.
But it's not just about the food—it's about creating precious moments of togetherness. Gather around the table, let the laughter flow freely, and deepen your conversations. Celebrate your parents' love and sacrifices with this heartfelt gesture of gratitude.
So, grab your forks, raise your glasses, and let Maple Palace be the backdrop of a truly remarkable dining experience. Indulge in extraordinary flavours, create unforgettable memories, and make your parents feel like culinary royalty. It's time to celebrate their unique tastes and desires. Bon appétit!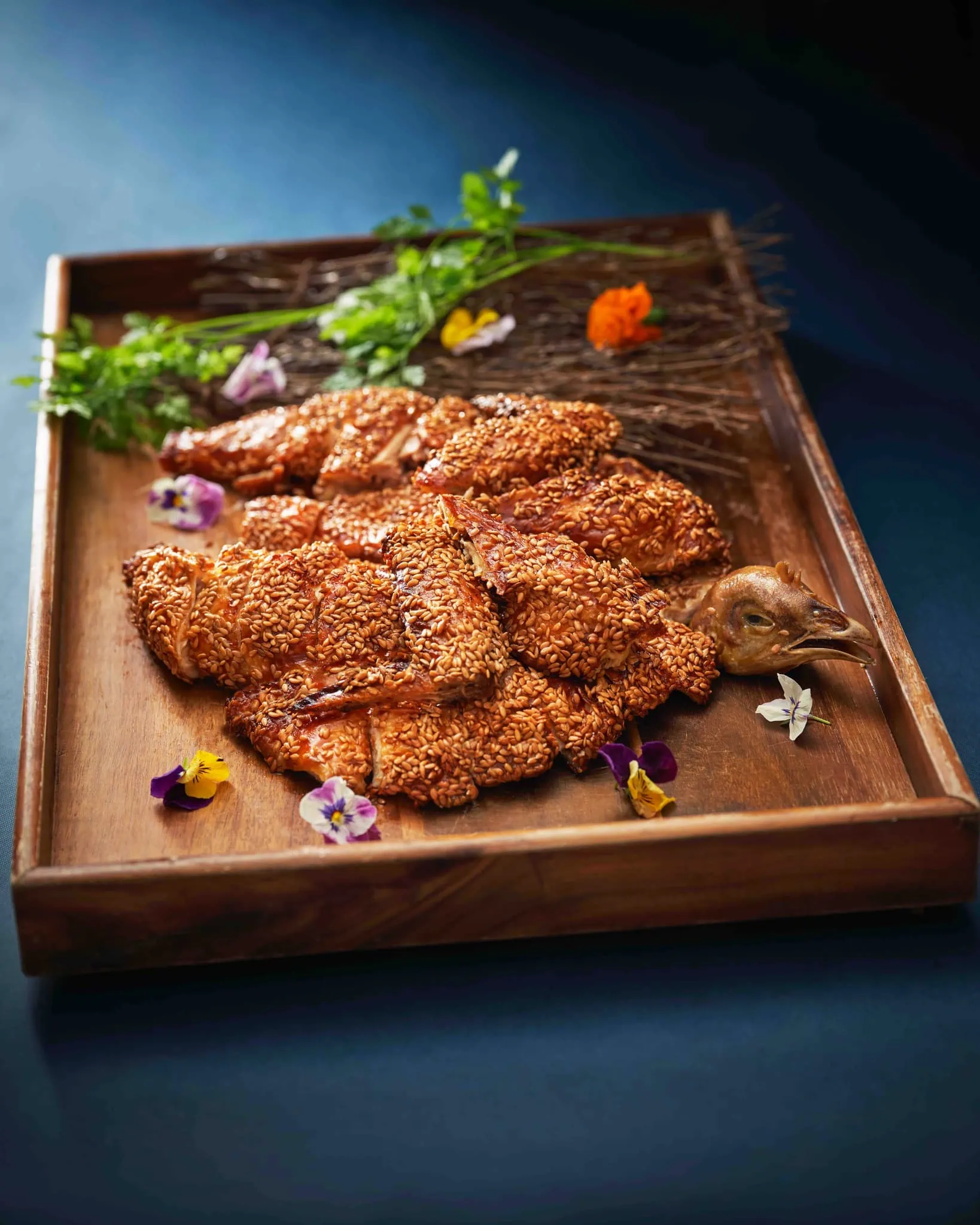 Savour Maple Palace Style Flaxseed Corn-fed Chicken, a culinary masterpiece. Photo credit: Maple Palace
4/ Love on a Platter: Cook Up a Surprising Feast for Your Superstar Parents!
Calling all kitchen superheroes! It's time to don your aprons, grab your spatulas, and whip up a mouthwatering feast for your superstar parents. Get ready for a culinary adventure filled with love, laughter, and a sprinkle of mischief.
Create a personalized menu that caters to your parents' taste buds. Whether it's their favourite dishes or quirky creations that showcase their unique personalities, let your culinary creativity shine. Remember, a pinch of humour adds an extra dash of flavour!
Transform your dining area into a delightful culinary oasis. Set the table with playful decorations, quirky utensils, and a hint of whimsy. As you cook, let the kitchen become your stage, where sizzling pans and catchy tunes set the rhythm for your gastronomic masterpiece.
When it's time to indulge, witness the magic unfold. The joy on their faces with each delectable bite will be priceless. They'll taste not just the food, but also the love, care, and mischievous spark that you've infused into every dish.
This heartwarming feast is your chance to celebrate your amazing parents in a way only you can. Show them that they're not just culinary stars, but the guiding lights who inspire you to explore, experiment, and have a blast in the kitchen.
So, embrace your inner kitchen superhero, unlock your secret recipe book, and let the cooking adventure begin! Whip up a storm, create unforgettable memories, and remind your parents that they're the true VIPs of your culinary world. Bon appétit, culinary superheroes!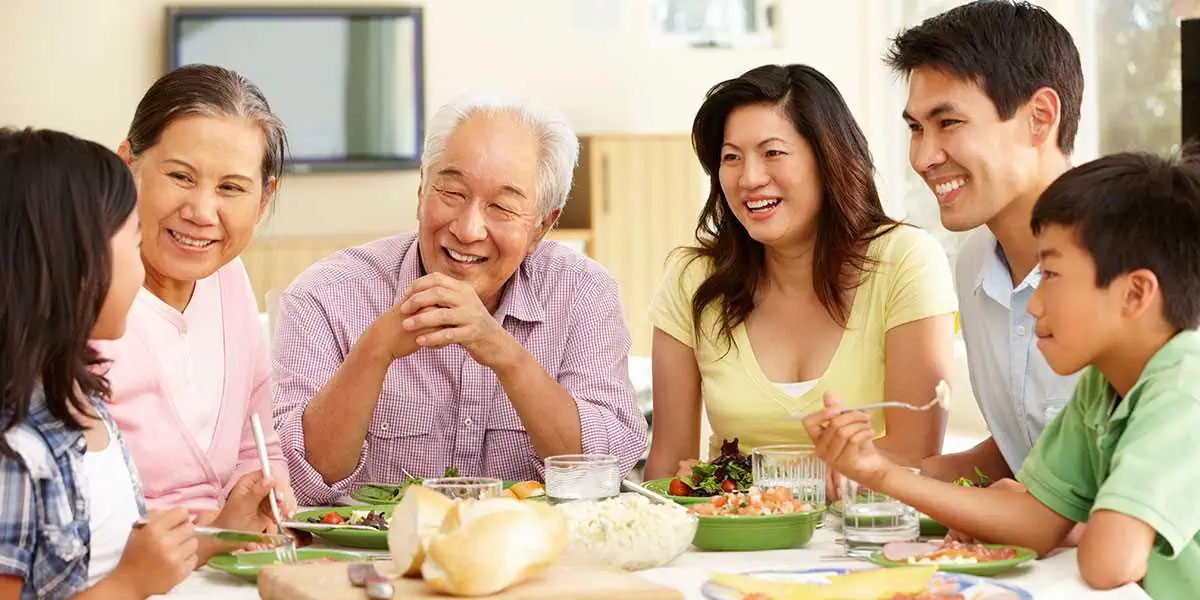 A family is always bound to bond on the dining table. Photo credit: familyforlife
5/ The Ultimate Gift: You, the Chief Entertainment Officer!
Forget about material possessions, because your parents are in for a real treat—your delightful company! Step into the Chief Entertainment Officer role and give them the gift of your undivided attention and infectious presence. Prepare for laughter, heartwarming conversations, and unforgettable moments that will make your parents' hearts soar.
Listen intently to their captivating stories, dreams, and even their occasional worries. Be their confidant, their cheerleader, and their partner-in-crime. Together, create a symphony of laughter, as inside jokes and hilarious anecdotes fill the air. Make memories that will leave them grinning from ear to ear.
In this fast-paced world, where time is a rare gem, your presence becomes the greatest treasure. Show your love and appreciation by dedicating quality time to your beloved parents. It's the secret ingredient that strengthens the bond and builds a rock-solid foundation for your relationship.
So, gear up, Chief Entertainment Officer! Put on your best smiles, bring your A-game, and let the fun begin. Your parents are about to experience the ultimate gift—the joy of being in your company. Get ready to create unforgettable moments and cherish the priceless gift of togetherness. Let the adventure unfold!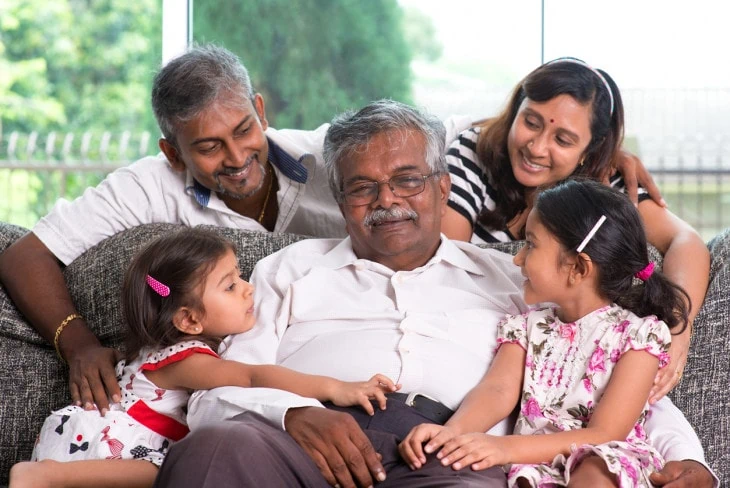 If your parents know you will be there for them and they can count on you, their hearts will be ever so full. Photo credit: Population Europe
In a world obsessed with fancy things, let's break free and focus on what truly matters: giving from the heart. When it comes to our amazing parents, it's not about the price tag, but about being present and showing our love. Forget the expensive gifts! Instead, let's make memories together. We can have a blast over a cup of tea, share laughter during game nights, or snuggle up for a family movie marathon. It's the time and love we invest that counts, not the money.
So, let's treasure our parents and make every moment count. They deserve to know they're cherished beyond measure. With warmth and thoughtfulness, let's fill their hearts with joy and gratitude. It's time to give from the heart and let the love overflow!
Click the link below for more awe-inspiring content!