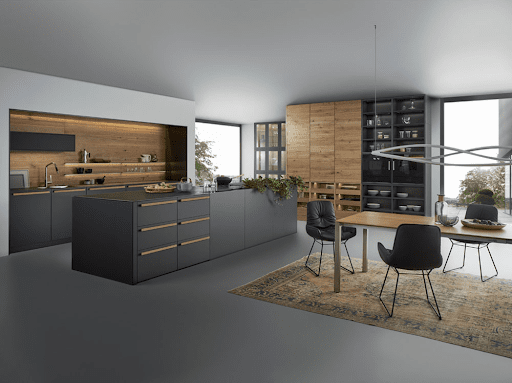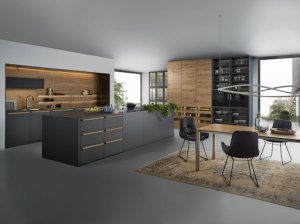 Are you thinking of a new look for your kitchen? Source: Impressive interior design.
Thinking about a kitchen makeover for the upcoming year?
Enter the new year with some fantastic kitchen ideas for your home.
Here are some 5 options that will be trending all through 2022.
Some view the kitchen as the heart of the home. A dwelling where the meals created foster relationships and ties between families and even strangers. A place that embodies life, growth, and love, and no matter the size, shape, or outlook, a kitchen will always remain the most crucial part of a home.  
Now that 2022 is right around the corner, it's only normal that we have tons of expectations for the new year, which might include that dream makeover you've been thinking about! Just as trends come and go, we have listed styles that we are positive will be rocking the interior design world all through 2021 and the years to follow. 
If you are looking to do a complete 180 in your kitchen and dazzle every guest that comes through your day, here are a few essentials you should take note of. 

1) Glass Partitions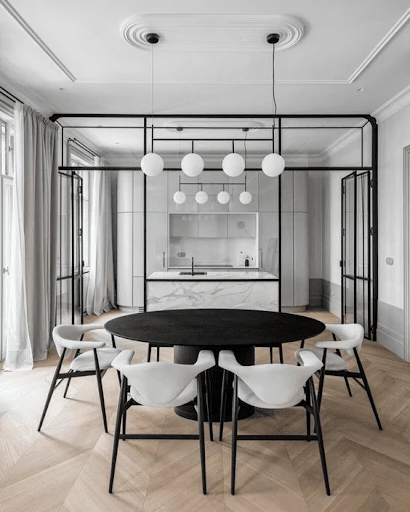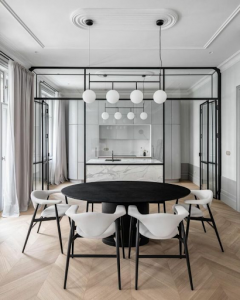 Glass partitions are also easy to install without spending a fortune redesigning the place—source: Gir.store.
Now, we know you're probably thinking, "Didn't we just recently break down walls for open plan living?" And to a certain extent, yes, yes we did, but hear us out,  you've probably figured out by now just how vital those walls were in blocking the kitchen sounds. It can be such a nuisance having to deal with scraping or hot oil splash sounds or random food smells all the time. 
With a glazed partition, you won't have to worry about having to compromise on light or space. They work exceptionally well in defining an area while creating an illusion of space even without a fully open plan. 

2) Smart(er) Appliances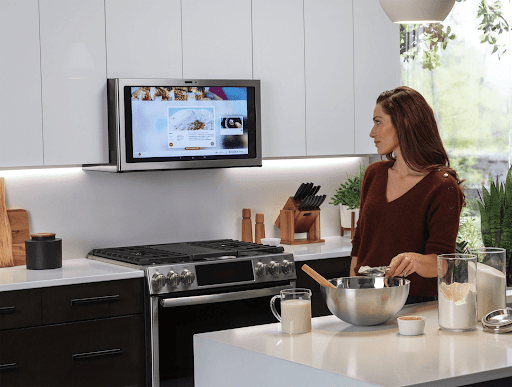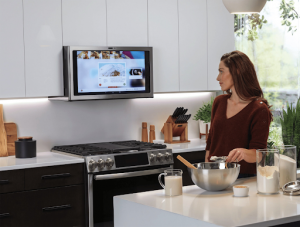 Give yourself a break, and get some top-notch appliances instead. Source: Gearbrain
Just when we couldn't thank the heavens enough for tech geniuses who have made our lives a lot easier, 2022 has even greater appliances in store for us! 
While a washing machine, refrigerator or microwave have become pretty standard for every home, have you heard of an Alexa-enabled microwave that you can control through a remote? What about a Wi-fi connected multicooker at your beck and call to cook your dinner without lifting a hand? 
We're living in a pandemic, and honestly, who has time to worry about bacteria, stains and allergens when you have a steam washer instead? Can you also imagine just turning on your smart robot, complete with cameras and all, that can control your vacuum cleaners and security systems? All of this while you're lounging comfortably on your couch. The good life *wink*

3) Double islands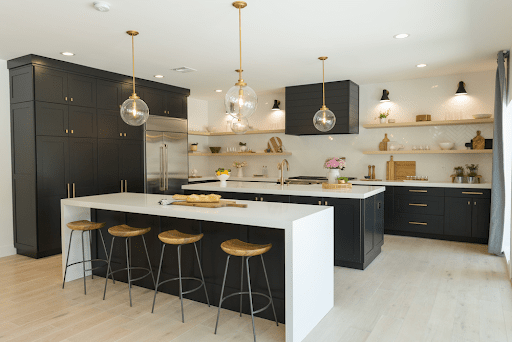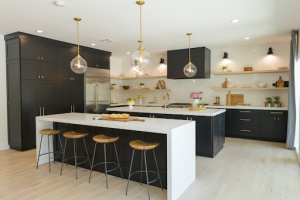 When one kitchen island just isn't enough! Source: HGTV
Double kitchen island? More like double goodness, and we're all up for it! I mean, why have one island when you can have two?  
With trends gradually moving towards more extensive, open plan kitchens, the island has become an essential of such spaces. Opting for two island units has become the ultimate work of luxury, an exquisite addition to kitchen island ideas when space is not an issue. 

4) Pantry with glass doors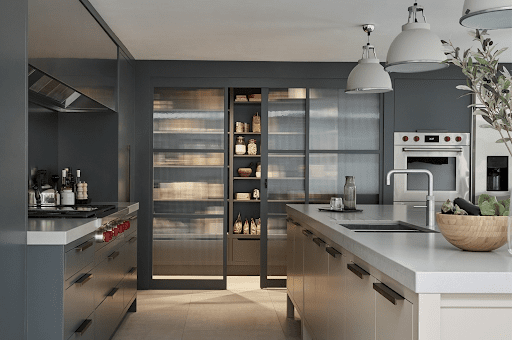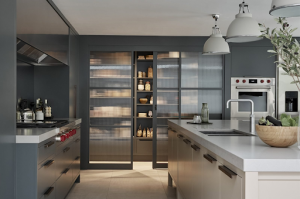 Expand and define your kitchen by adding industrial glass doors to your pantry. Source: Mowlem&Co
We're sure you've taken on to the organising trend with labels, containers and racks and what better way to show your supremacy than by adding glass doors to your pantry instead of the standard ones. 
Pantries with glass doors are expected to be a firm fixture for 2022 designs not only for the aesthetic but also because they bring natural light into the room. They also help in adding space and definition to a room, something wooden doors cannot offer. As you read this, many people already have these stunning industrial doors on their wishlist, so what are you waiting for? 

5) Gold finishes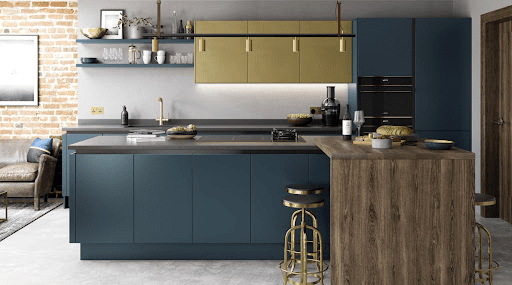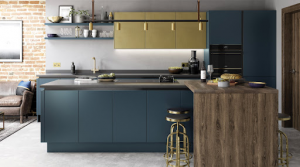 Add a bit of life with some stunning gold finishes. Source: Two Tone Kitchens
At first, the world went crazy over copper, and then it was brass, and now we cannot get over the subtle flashes of gold emanating from these metallic finishes. Not only do they look good and add to the overall appeal of your kitchen, but they also add integrity and hints of sophistication to a space. In an otherwise muted room, they have the power to add life and rejuvenate a space by adding dimension.
Good things are coming!

As you ponder on your next possible move and ways to uplift your kitchen, be sure to make careful considerations based on your budget, space and availability of goods. Renovating a space can be an exciting process, but it can easily turn into a headache without proper planning. We wish you all the best in your new venture! Happy makeover, super reader!