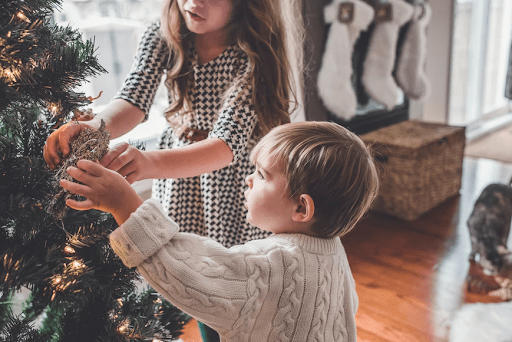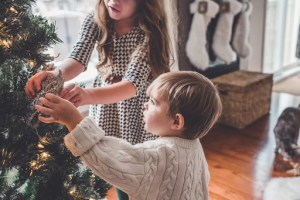 Its that time of the year again (Source: Unsplash)
Try out these 4 new ways to keep your home smelling like Christmas all-day
These DIY's are healthy and non-toxic
Ho, ho, ho Merry Christmas! Well, it's that time of the year again where people anxiously wait to wrap their gifts and anticipate that their wish list will be fulfilled while devouring freshly baked biscuits to fill up their tummies, all in the Christmas spirit. 
Isn't it such a magical time where everyone around the world unites for the same purpose, which is to spread joy and laughter with their loved ones? 
As much as we love Christmas with decorations hung everywhere at home, have you ever wondered how cool it would be if your homes smelled uniquely like Christmas as well?
Clearly, here in POKOK, we are huge fans of Christmas, which is why we have a gift for you! We've prepared four ways to keep your homes smelling fresh like Christmas, and the best part, it's all-natural!
So get your notebook ready and list down these steps because trust us, you don't want to miss this.
Scented Ornaments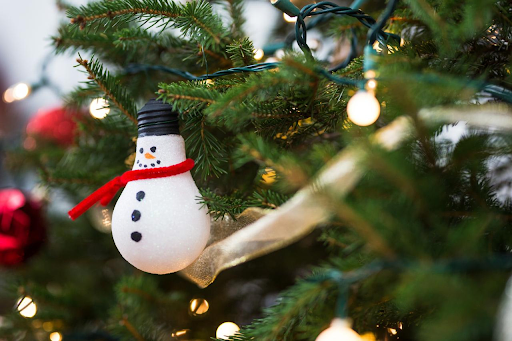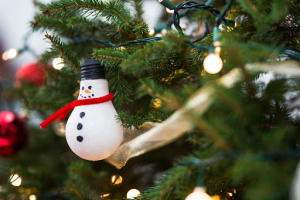 Create your own scented ornaments (Source: HGTV)
A lot of people will agree the best part of Christmas would be decorating the Christmas tree. Obviously, you get to increase your bonding time with your family members, and it's the best way to let your creativity go wild. 
A classic Christmas tree would be fully decorated with fairy lights and ornaments. However, have you ever heard of scented ornaments? Sounds captivating, doesn't it? 
The steps are pretty simple, and the products needed can be found in your home. All you need to do is mix your own dough using applesauce, cinnamon and regular old white glue. 
Once you are done mixing the mixture, use a rolling pin to flatten the portions of the mixture between a plastic wrap. 
Then once the dough is flattened, use a cookie cutter and design the ornaments of your desire. Please do not mistake these for cookies as they are not ingestible. 
Poke a small hole at the top with a straw or skewer and bake them in an oven till they harden. Not only are these ornaments non-toxic, but they're super easy to create, plus you get the best of both worlds. 
It's a beautiful ornament for your Christmas tree while your house radiates the aroma of Christmas all day long.
Christmas oil diffuser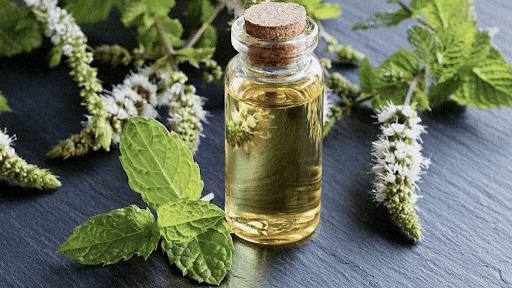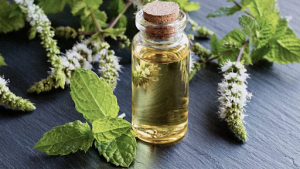 Make your own Christmas oil mix (Source: Medical news today)
Many people enjoy adding essential oils into their diffusers as part of their daily routine because some enjoy its smell.  A few drops of essential oils and your home will definitely smell like Christmas.
Although we love essential oils, let's make it an organic and healthier alternative instead, so you don't have to waste your money purchasing new ones all the time. 
All you folks have to do is create a mixture of cypress, cinnamon bark, myrrh, sweet juniper berry or any berry of your choice and oranges to come up with the festive scent. 
Now you can add these oils into your diffuser, or you can simply add them into your spray bottle and use it whenever you desire.
A few other ways to use the essential oils are adding them to your laundry, Christmas trees, and towels to spread the scent throughout your home.
Hey, with all the Christmas scents going around, you'll never know if Santa comes down with his sleigh to surprise you with the best presents, kids! So, keep those scents going, and you might enthral your guests and maybe even Santa.
Homemade Potpourri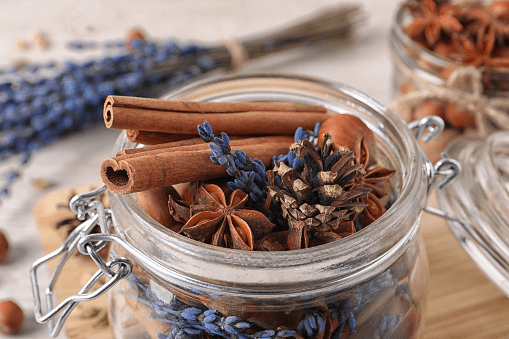 Make your own homemade Potpourri (Source: iStock)
Here is another natural DIY method coming your way. If you're looking for a route where you can reduce waste and keep your home smelling good, well, this is the best hack you're ever going to come across.
Start by collecting whole fruits and herbs, for example, orange peels, pines, cinnamon and flower petals that are drying up. If you're using whole fruits, slice them into thin strips, lay them on an aluminium-covered baking sheet, and bake them at 200 degrees for approximately 2-4 hours. Make sure to flip them occasionally until they dry up.
Finally, gather all the scraps mentioned earlier and place them in a bowl and voila, you have your very own homemade potpourri just by using your leftover scraps at home. It's like killing two birds with one stone. 
Now just keep in mind do not overwhelm your potpourri with too many ingredients as the smell can sometimes get overwhelming, and so in this case, sometimes less is more.
Christmas Drinks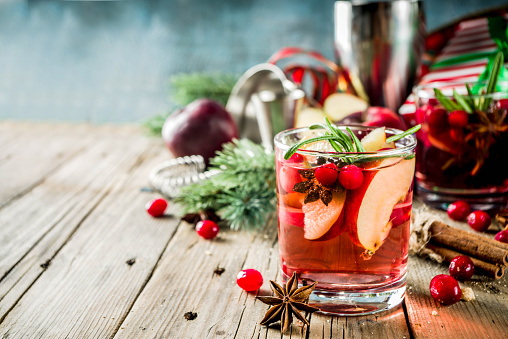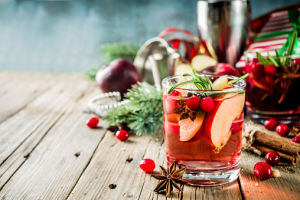 Scrappy drinking (Source: iStock)
Welcome to another episode of scrappy cooking because this DIY is about to blow your mind. One of the easiest ways to make your home smell like the holidays is to keep a hot batch of drinks on the stove at all times. 
The easiest way to make them is by adding spices like leftover cinnamon sticks, pumpkins, leftover orange peels and apple slices into your apple cider. 
If you're not into drinking these beverages as much, you can make them solely for their smells. Orange peels mixed with cloves or cinnamon sticks with cranberries creates the best aromatic scent you will ever experience. Just make sure you are always keeping an eye on the stove.
This is why we advise adults to make this hack instead and enjoy the rest of Christmas with beautiful and scented drinks.
The final step is now to enjoy Christmas. These are some of the steps to keep your home smelling like the festive season all day. We hope these hacks have been helpful, and here in POKOK, we wish all of you a very Merry Christmas and a Happy New Year.