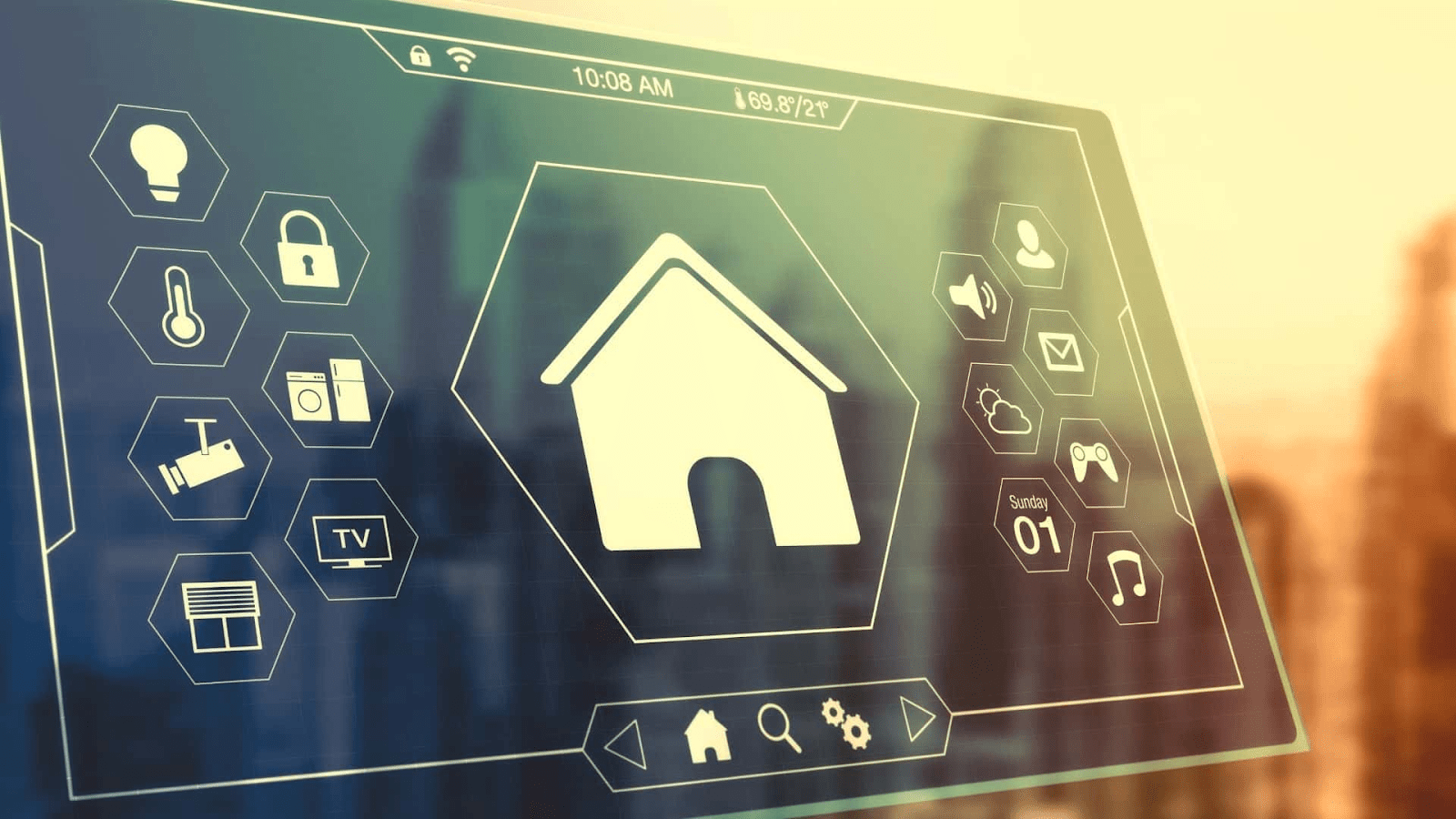 Create a stress-free home with smart appliances. Source: Emozzy
Side by Side Refrigerator with Family Hub
Convection Microwave Oven with HotBlast Technology
Front Load Washer Dryer with Al Ecobubble
Jet Bot AI+ robotic vacuum cleaner
There is no doubt that technology is rapidly expanding every single day. I find it amusing that bulky computers are already a thing of the past, and artificial intelligence is becoming an indispensable part of our life.
I might not fully understand how AI works within smart home appliances, but I consider them as one of the best inventions, being energy efficient and mindful! Fascinating, isn't it? Are you ready to create a luxurious home with high-tech functionality? Look no further because here are the four of the latest Samsung smart home appliances for you: 
1/ Side by Side Refrigerator with Family Hub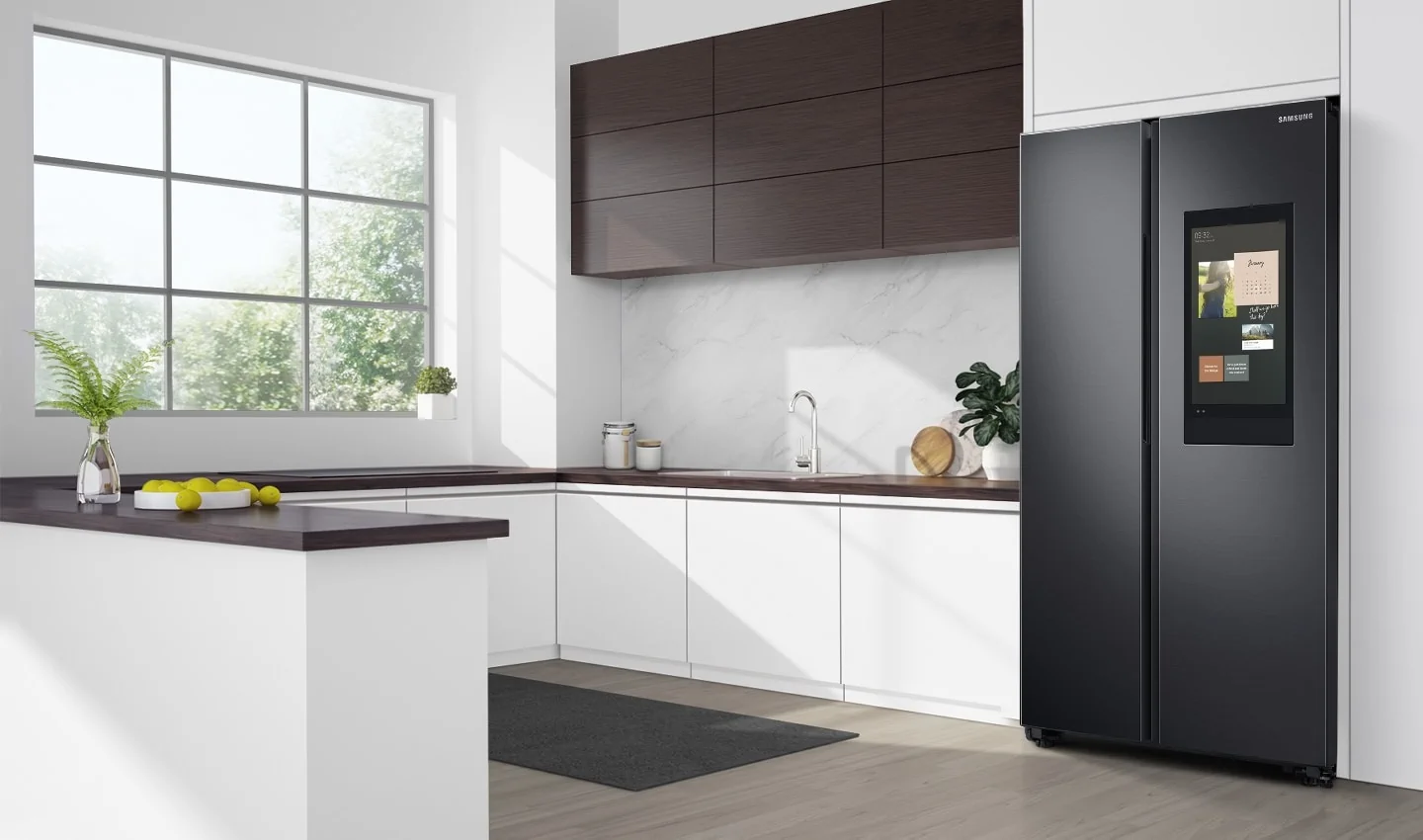 Just the smart appliance for the heart of your lovely home. Source: Samsung
Unlike any regular refrigerator, this Samsung Side by Side Refrigerator with Family Hub could be the heart of your home because of how multifunctional it is! As a technology bimbo, I am simply startled that it could share messages, listen to music,  make phone calls and even connect other smart appliances too. 
Here's a thing about me. I often buy my groceries before checking the fridge. That won't be a problem anymore since this fridge has a View Inside function where you can view the leftover ingredients anywhere and anytime, just by accessing your smartphone. What a great and smart way to save your money!
If you have trouble planning your next meal, then fear no more! It also has a Meal Planner app that suggests recipes based on what's inside your fridge. Finally, I can transform my disorganised pile of leftover ingredients into a decent meal.
When I was a child, my mum used to put memos and my drawings of the family on the refrigerator. It's really sweet and funny. Samsung understands the need for such simple yet precious moments, so they even added the Family Board feature. 
By using the fridge home screen or your smartphone, you can share photos, video clips, news, hand-written notes or even play music as well. Now that is one way to create some fun memories with your family in the kitchen.
2/ Convection Microwave Oven with HotBlast Technology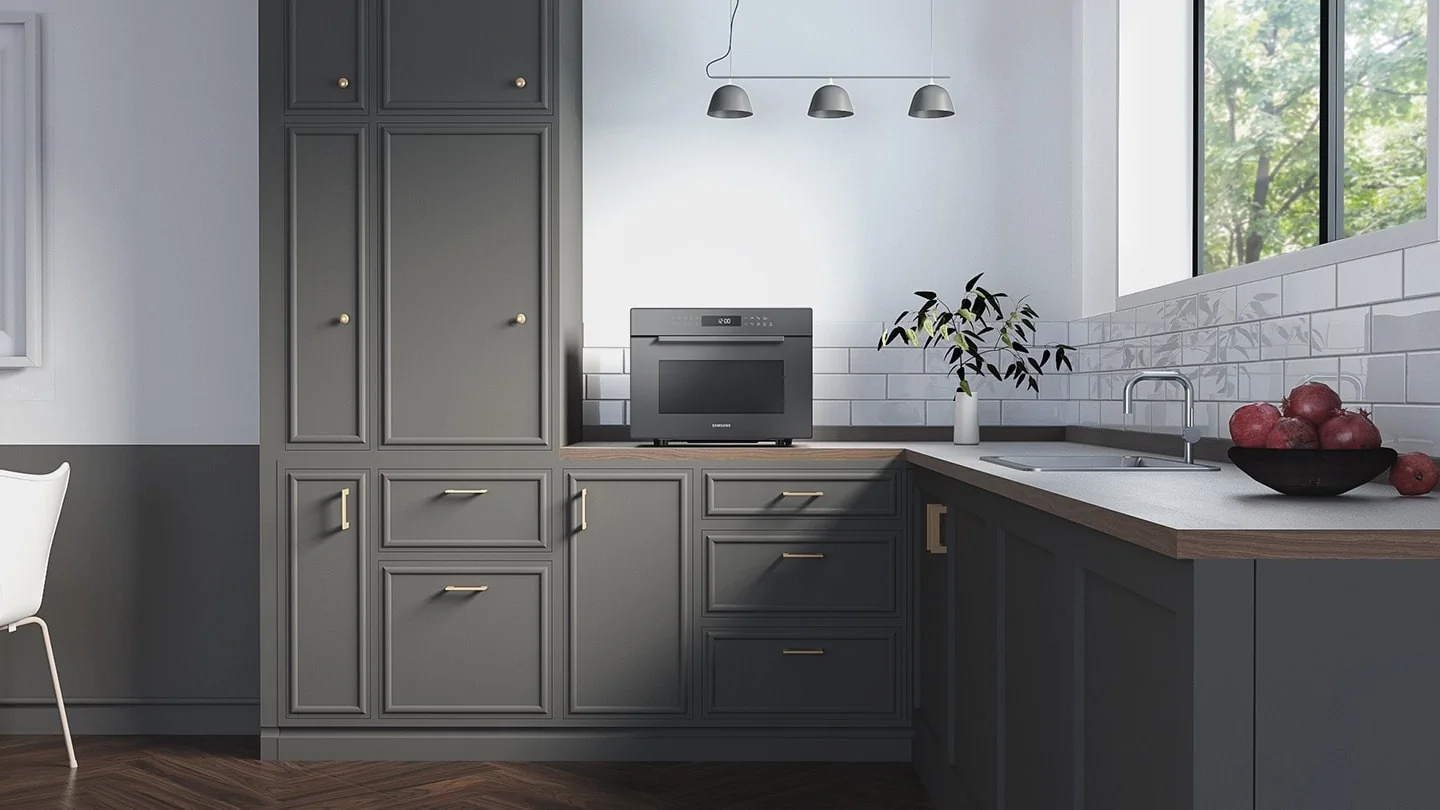 Perfect for the cooking enthusiasts. Source: Samsung 
A microwave oven has been one of my essentials in the kitchen because of how convenient it is. However, this Samsung convection microwave oven comes with a HotBlast technology that significantly reduces your cooking time while ensuring an evenly cooked dish. 
What makes it a smart appliance is its ability to assume any cooking modes, like air fry, grill, bake, steam and microwave. How crazy good is that! Now I can save more space in my kitchen while at the same time, gain all these super cool cooking modes.
3/ Front Load Washer Dryer with Al Ecobubble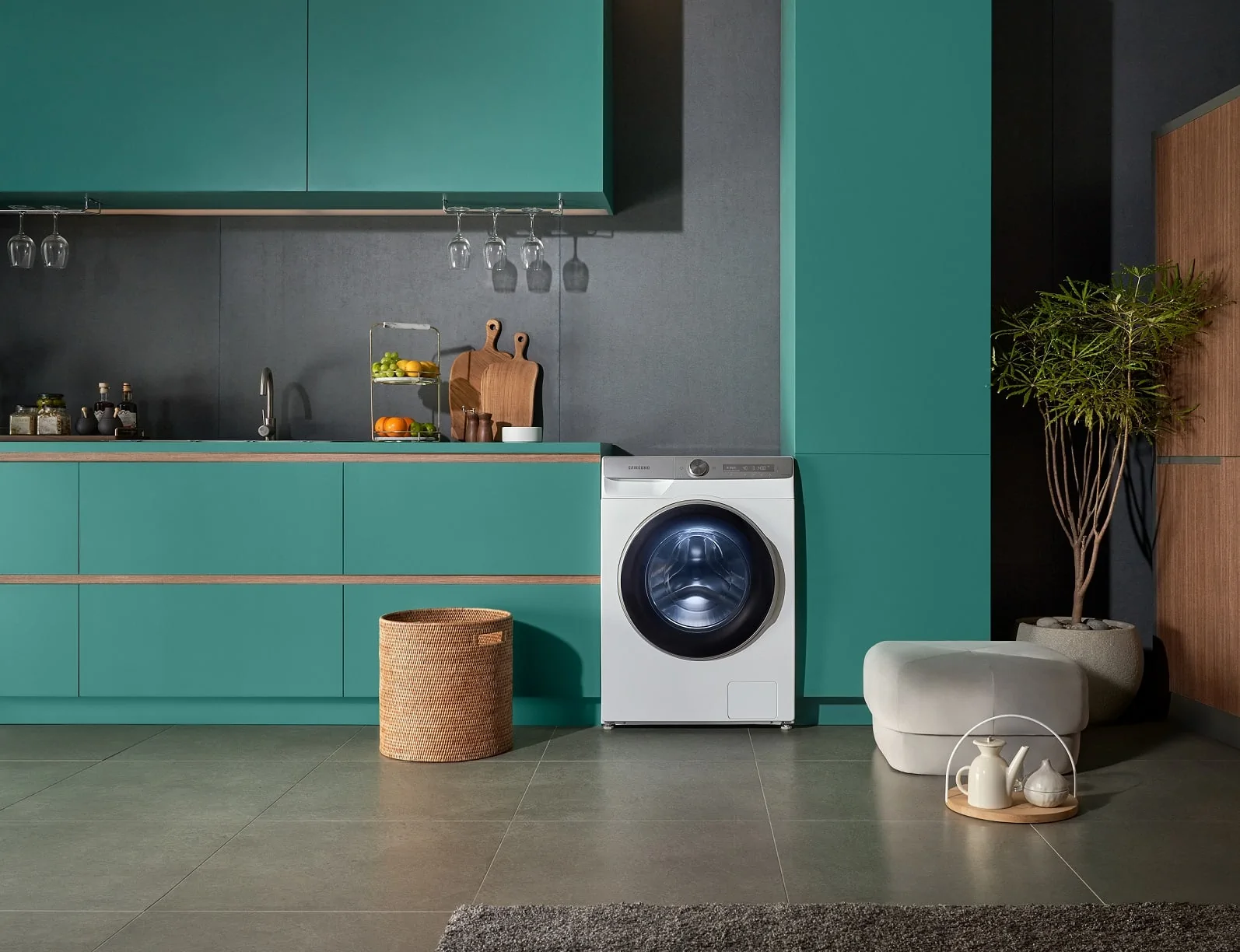 Leave the laundry in good hands. Source: Samsung
And who knew that washing machines could also be a smart home appliance? This front load washer dryer with Al Ecobubble has a built-in Intelligent Wash AI control system that has the ability to remember our habits, hence dispensing the right amount of detergent and softener every time.
You can save up to 50% of your time on washing your clothes with the new QuickDrive and Q-Bubble technology. I bet you're already wondering how it works. Well, once the QuickDrive is activated, it reduces your washing time by using the Q-Bubble technology, which simply creates more bubbles and water shots with the dynamic drum rotation.
Having these two technologies work together,  the washing machine will wash your laundry quickly and gently, voila! It can also sanitise our clothes by using heated air. While writing this article, I am already putting it on my Christmas gift list for my parents because of how handy it is! 
4/ Jet Bot AI+ robotic vacuum cleaner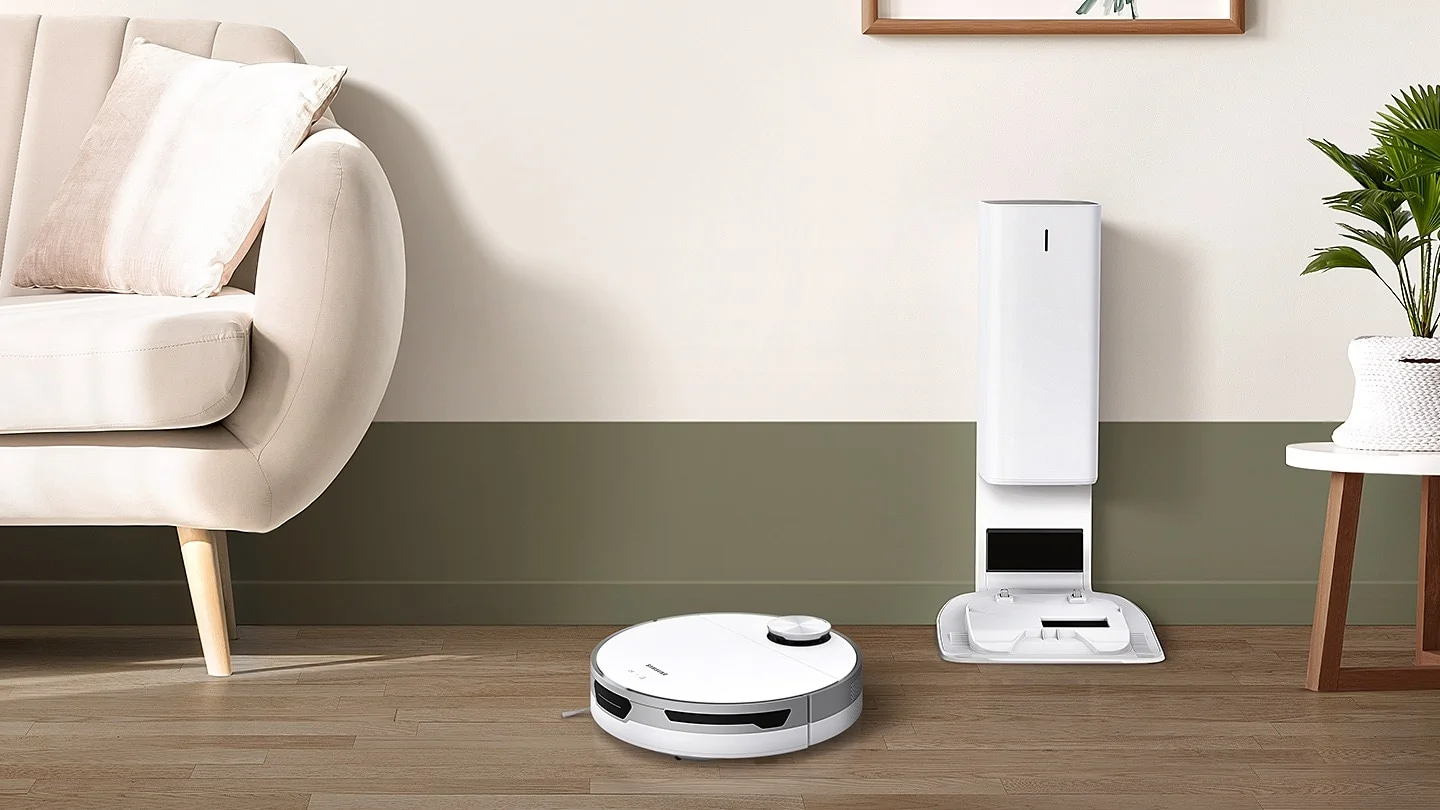 Your best independent cleaner at home. Source: Samsung
Your handy robotic vacuum cleaner just got smarter and more convenient! With the Jet Bot AI Object Recognition technology, your miniature helper will stop knocking down your beloved antiques and vases.
This smart vacuum cleaner recognises and navigates your home with a 3D depth camera and LiDAR Sensor, ensuring a safe distance from the fragile items. After cleaning, it will return to the Clean Station to recharge or to dispose of the dirt and dust.
You could also leave it on cleaning duty as it holds a 2.5 litres dust bag, which requires replacement once every two to three months. Isn't it wonderful to have a smart and independent robotic cleaner like this at home?
Hop aboard the smart home train
Congratulations is in order if you are planning to get one of these appliances! Technology will only get better and more innovative in the future, and there is no better time than to embrace them now.
So, what is your favourite smart appliance? Personally, I would get all of them because of the countless advantages they bring to my home. With their assistance, you can prioritise your efforts on the important tasks while leaving the mind numbing chores to your smart bots.