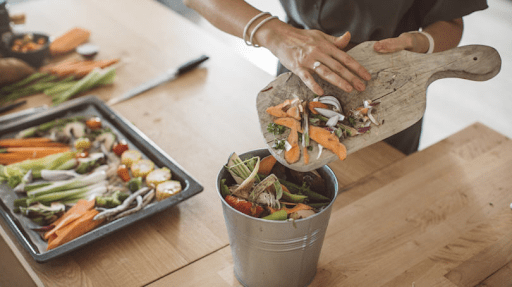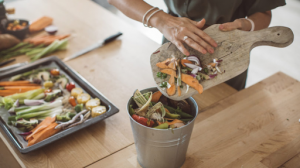 Alternatives for food scraps other than the trash (Source: Chatelaine)
Stop throwing away your food scraps.
Reuse them and make delicious recipes instead.
Follow these 6 simple steps in achieving delicious alternative snacks.
Everyone enjoys cooking gourmet dishes that are exquisite but have you realized the amount of food waste that goes into the trash?
Malaysians waste about 16,688 tonnes of food per day, an amount that can easily feed around 2.2 million people, three times a day! So stop wasting your food and keep those food scraps for later, our fellow Malaysians!
"Scraps" are usually neglected ingredients from foods such as apple cores or vegetable stems, but what if we told you there was a way to recreate new recipes from your leftover scraps? 
#Wedontwastefoodhere
Sounds intriguing, doesn't it?
Reusing food scraps as an alternative to make new recipes can also promote a healthier lifestyle and environment.
Famous instagrammer, Carleigh Bodrug creates videos where she transforms common food scraps into delicious recipes, which is why we are honoured to share some of her famous yet useful hacks. Her recipes are so simple, and we bet anyone could try them.
Keep scrolling as we reveal these mouth-watering recipes that u can try at home. The best part? All these recipes are vegan-friendly, so spread the word!
Apple cider vinegar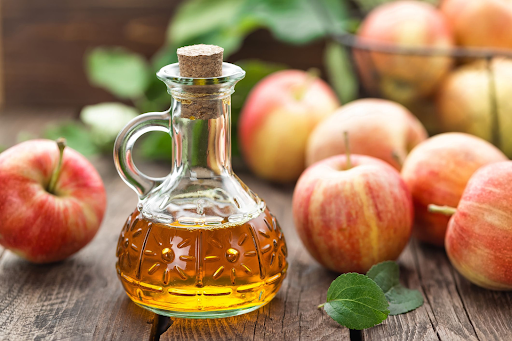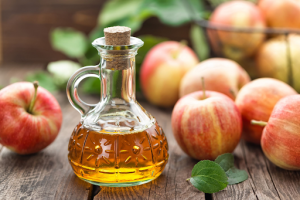 Turn apple cores into apple cider vinegar (Source: CookingLight)
Ingredients:
4 apple cores (apple skins/scraps if you have them)

1 ½ to 2 cups of warm water

3 ½ tablespoons of sugar
Naturally, people throw away apple cores because there isn't much flesh left in the fruit to indulge in. But do not throw them away just yet, because you can use these simple steps to turn your apple cores into apple cider vinegar instead.
Everything that is needed to make this recipe can be found in your home, so there is no need to go out and spend more money. 
Recipe:
Firstly, grab all your apple cores and place them into a jar with sugar. Then, add some warm water and stir it around. 

Next, cover the top with either a cheesecloth or coffee filter.

Leave the jar in your pantry or cupboards for two weeks, so that it has the time to ferment and soak up all that apple goodness. 

Once the two weeks are up, remove the apple cores from the jar and let the liquid ferment for another two weeks. 
Yes, it takes a while, but be patient and trust the process because you will not regret it. After your four weeks are up, you will find a beautiful gold looking, tangy-tasting cider that's perfect as a topping for your popcorn or salad dressing.
Date seed coffee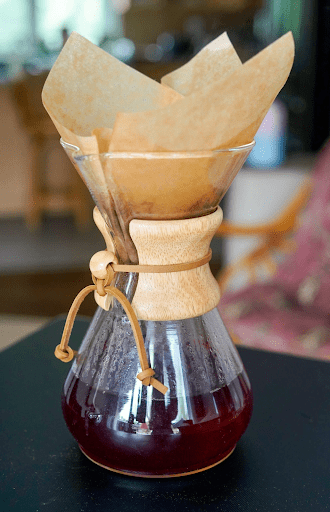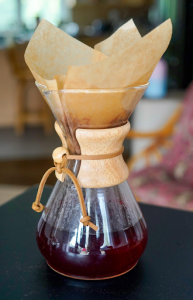 "A yawn is a silent scream for coffee." (Source: Unsplash)
It isn't a surprise that many people are obsessed with coffee. Some people enjoy the taste of it, while others genuinely need it to get their day going.
However, an overload of caffeine can cause high blood pressure, a precursor to heart disease, and can cause side effects like dizziness, shakiness, headache or even an abnormal heartbeat.
Which got us thinking; why not make a healthy and caffeine-free coffee without using coffee beans? Meaning, you could jug down 5 cups of coffee a day and it wouldn't cause your heart to go haywire.
Are you a fan of dates? No, we aren't talking about romantic dinners, and we're talking about the fruit. If you love eating dates, try making date seed coffee instead.
Date seeds provide a caffeine-free alternative to coffee, which provides a similar but subtle flavour to it. Date seed coffee is a natural energy boost, so you don't have to worry about feeling tired throughout the day. 
Still intrigued? Then follow the recipe down below.
Recipe:
Prepare ½ cup of date seeds (around 8 seeds per cup will be enough).

Preheat the oven to 400F and line a baking sheet with parchment.

Remove the seeds from your dates. Any brand of dates can be used for this recipe.

Roast them on a parchment-lined baking sheet for about 40 minutes.

After removing the seeds, pop them into the coffee grinder or food processor to prepare date coffee grinds.

Finally, prepare your coffee according to your interest and indulge in your favourite new coffee.
Banana peel bacon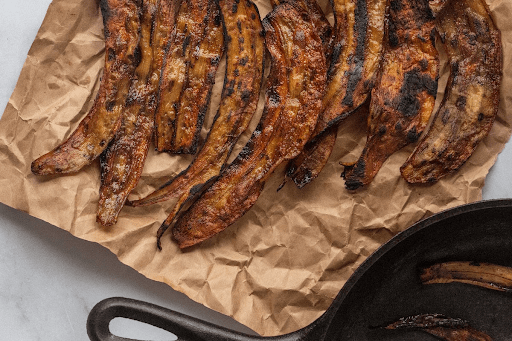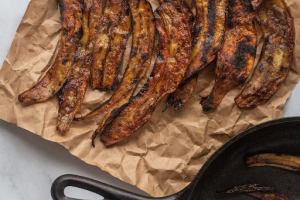 Are banana peels the new bacon? (Source: Unsplash)
We all know that bananas are rich in potassium, but did you know banana peels are packed with fiber and nutrients? This makes them the perfect substitute for vegan bacon. 
Now, if you have a hard time processing banana peels as a snack, you can use them as fertilizers for your flowers as well. 
However, we encourage you, folks, to try out this unusual recipe and you'll never know, it could be your new favourite snack.
Recipe: 
Save 1 to 2 banana peels and wash them before slicing into thin bacon slices.

For the marinade, you will need:
– 4 tablespoons of soy sauce
– 1 tablespoon of extra virgin olive oil
– 1 teaspoon of apple cider vinegar
– ½ teaspoon smoked paprika 
– ½ teaspoon of garlic powder 
– 1 tablespoon of national yeast
– ½ teaspoon of parsley 
– 1 teaspoon of maple syrup
– sprinkle of salt
Start by using the inside of a spoon and scoop out the insides off the banana to keep it fresh and discard the bitter taste from the banana peel.

Prepare the marinade by combining the ingredients above into a bowl and mixing well.

Place your banana peels into the marinade and submerge them for at least 10 minutes to an hour.

Once your banana peels are well marinated, place them on a parchment-lined baking sheet.  With a brush, coat the banana peels again with some marinade.

Place those vegan-friendly bacon into the air fryer for approximately 10 minutes until they look crispy. Don't have an air fryer? No problem. You can also bake them in the oven at 400F for about 15 minutes.

Finally, enjoy them immediately as it tastes best while it's fresh and hot.
Broccoli fries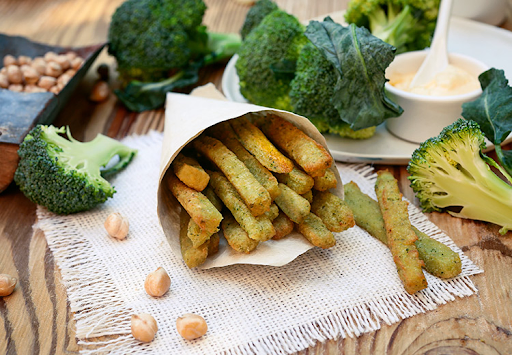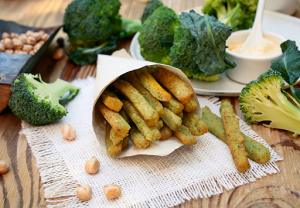 Don't broccolis look like edible mini trees? (Source: iStock)
Eww broccoli… we hate it. This could be a kid's worst nightmare, but what if we told you there is a way to trick your kids into eating broccoli stems? 

No one says "no" to anything crispy like potato chips, so why not make broccoli stem chips instead? Broccolis can be expensive, soit is a pity to throw out those valuable stems into the trash can.
Don't worry, broccoli stems are edible and completely nutritious. With the right preparation, they could taste just as delicious as the florets.
Shh, this can be our little secret; no one would even know they're eating vegetable scraps, so let's get cooking!
Recipe:
Get 2 broccoli stems and wash and peel them nicely.

Chop them up into rectangles or whatever shape you desire.

Toss some arrowroot or cornstarch on the broccoli stems and mix well.

Prepare 1 cup of almond milk and incorporate it with 1 tablespoon of lemon juice to give a zesty flavour.

Prepare 1 cup of breadcrumbs or panko for that crispy exterior.

Mix all these wet and dry ingredients with your broccoli stems and transfer them into a baking sheet.

Preheat the oven to 400F and bake them for 15 minutes until they look crispy. Warning ! Do not overcook them as they will turn out stringy.
Pumpkin muffins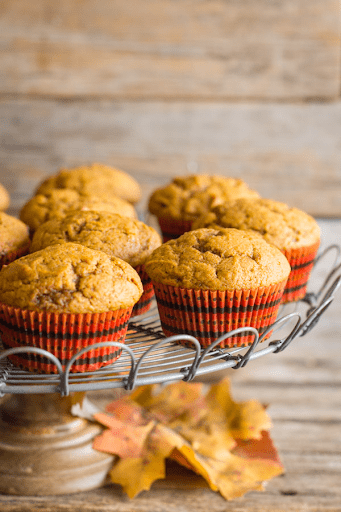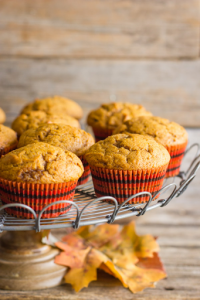 Trick or treat (Source: iStock)
Halloween might have ended, but we have other alternatives for you to turn your spooky pumpkin guts into pumpkin cupcakes.
After carving your pumpkin into jack-o'-lanterns this year, save up those pumpkin guts in a bowl and feast your eyes on the amazing dessert it can turn into.
Carleigh Bodrug discovered that by blending pumpkin guts with a tablespoon of warm water, you could achieve a smooth bright orange pumpkin puree which is perfect for baking these muffins.
Recipe:
Makes about 7-8 muffins 
2 cups pf white flour

⅔ cups of brown sugar

3 teaspoons of pumpkin pie spice

3 teaspoons of baking powder

A pinch of salt

½ cup of pureed pumpkin guts

1 banana, mashed

½ cup of plant-based yogurt

½ cup of unsweetened plant-based milk

2 teaspoons of vanilla extract

½ cup of dark chocolate chips or walnuts
Directions:
Start by blending your pumpkin guts with warm water to achieve a smooth puree consistency.

Preheat the oven to 350F and grease the muffin tin to prevent the batter from sticking on the tin.

Grab a separate bowl and combine the flour, brown sugar, pumpkin pie spice, baking powder and salt. Mix together using a spatula.

Combine the wet and dry ingredients, and add chocolate chips into the batter.

Bake the muffins for 27 minutes until they look fluffy and are cooked through. Pro tip: always pierce your muffins with a toothpick. If there is a residue of batter on the toothpick, it means your muffins aren't cooked through yet, so pop those muffins back in for a few extra minutes.
Dandelion Honey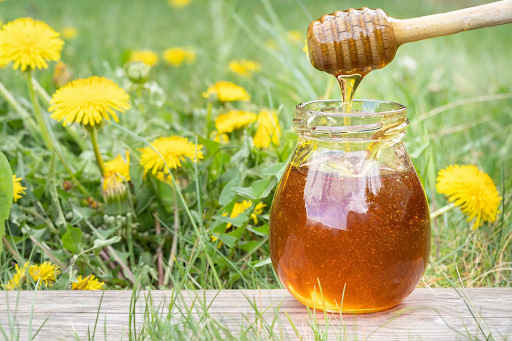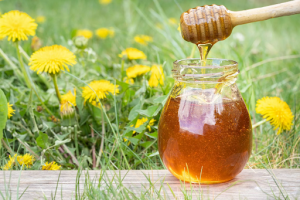 Sweet to the soul and healthy to the body now that honey (Source: Bess wiki)
This honey is no ordinary honey. Instead of coming from bees, it came from dandelions.
Sounds unusual? Probably, but trust us when we tell you it tastes just as good as the original honey.
Now, this might not be food scraps, but we knew this recipe is rarely heard of, and we could not resist sharing it with our readers.
So if you ever run out of honey, go to your backyard and pluck some dandelions and make some vegan honey instead.
The texture and consistency look exactly like real honey, so get ready to have your mind blown.
Recipe:
4 cups of dandelions

3 cups of water

½ a lemon, sliced

Sugar

Start by rinsing all the dirt from your dandelions by placing them in cold water.

Then fill up a pot with water, dandelions and lemon, and bring it to a boil. Once it starts boiling, simmer and uncover the liquid for 20 minutes.

Turn off the heat and let the liquid cool down overnight for the best results.

Strain out the flowers and lemon slices using a colander while keeping the liquid in the pot.

Add the leftover liquid to a pot with sugar, and turn on the heat for about 25 minutes to get the desired consistency. If the liquid is too watery, add more sugar and continue simmering it.

The liquid will firm up as soon as you turn off the stove, so make sure to turn it off before it gets too thick.
These are some of the tasty recipes you can turn your food scraps into. 
If you've tried these recipes, do comment your opinions down below. And if you're interested to find out more recipes, follow Carleigh Bodrug on Instagram @plantyou.