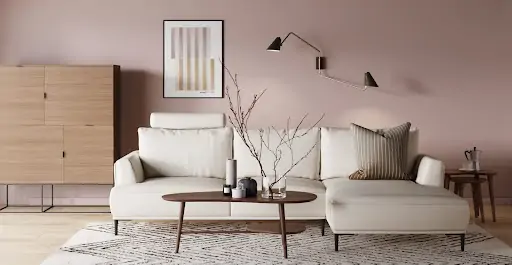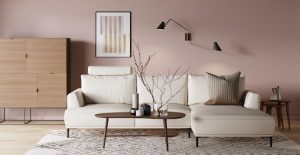 Malaysians produced 38,000 tonnes of waste in 2019
RM 400 million a year spent on solid waste management
Aesthetically pleasing furniture can be affordable and friendly to the Earth
Discover 3 sustainable homeware by local makers 
Waste management is not something that Malaysians are keen to talk about. However, we're here to urge you to make an attempt in being more conscious of the waste you produce, so we can leave a koalaty planet to the younger generations. 
In all seriousness, a report in 2019 suggested that Malaysians were producing a total of 38,000 tonnes of waste daily. That much waste is apparently enough to fill up the KLCC Towers every seven days! On top of that, we have been spending a total of RM 400 million a year just to manage solid waste – money that could have easily been used for other important development projects. 
We understand that purchases are an inevitable part of life. Our needs, like our living conditions, are constantly changing. A child grows out of his crib. A couch that doesn't fit through a new apartment's hallway. A decorative item you bought when you were in your early twenties no longer corresponds to your current vibes. 
Malaysians… we need to change and do better for our Mother Earth. But how do we alter our habits in order to become more environmentally conscious and less consumerist? 
Simple. By being a wise buyer. 
Fortunately, there are a variety of low-cost, eco-friendly furniture options available. These brands use ingredients derived from renewable resources and recycled products, as well as fair trade and environmentally friendly manufacturing methods.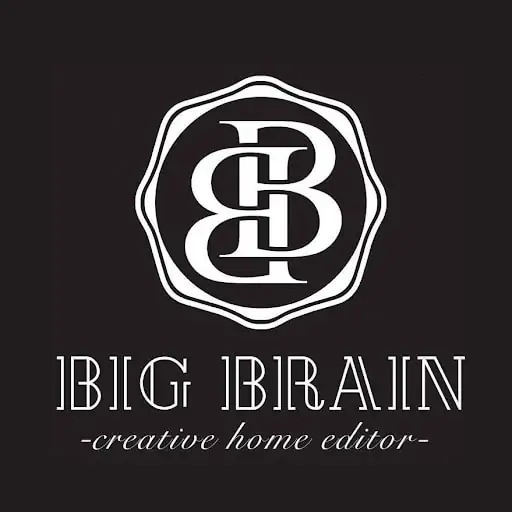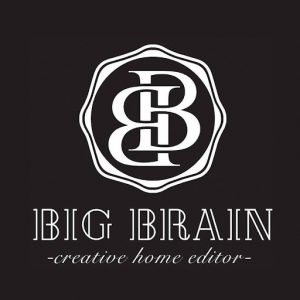 Friends to business partner; brick-and-mortar to an online store. The founders of Big Brain have certainly come a long way in this industry. 
Big Brain is a contemporary and environmentally friendly furniture store located in Johor, Malaysia. With a humble beginning in a brick-and-mortar store, Big Brain pushed its limits as they launched their online store in May 2017, for the purpose of connecting with their consumers better. Since then, they have witnessed a 60% increase in revenue, compared to the previous years. 
Big Brain isn't yet another mediocre furniture store; it supplies a diverse selection of high-quality furniture that isn't only reasonably priced, but also kind to the environment. Their furniture is labelled as eco-friendly as it is constructed from strong rubberwood that has been sustainably harvested.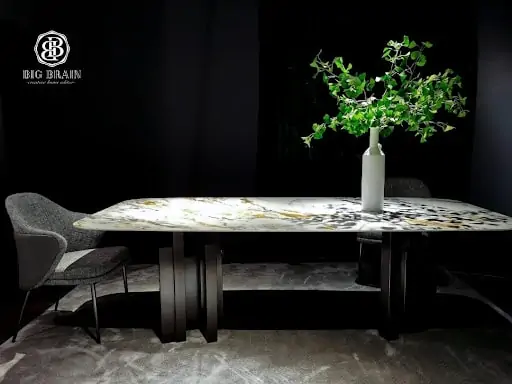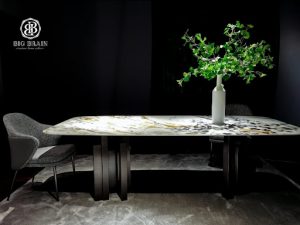 Their effort doesn't stop just there. Big Brain has also eliminated any forms of 'middlemen' as they are able to deliver products straight from the manufacturer to their clients, hence reducing their carbon footprint. Moreover, combined with its effort in minimal packaging, Big Brain is able to reduce production costs, allowing end-users to enjoy the benefit of lower-priced furniture. 
Curious to know more about their craftsmanship or wish to place an order, visit their website.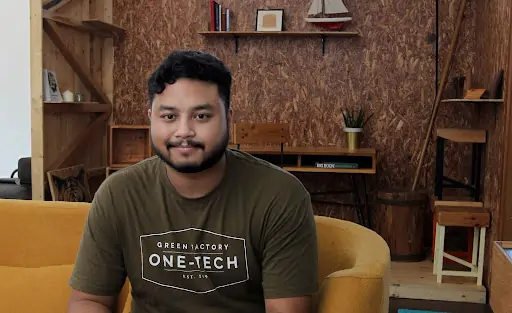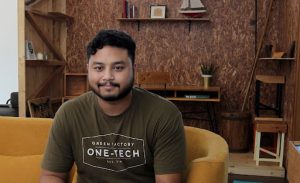 From a Petronas scholar to an eco-friendly furniture business owner. Harith Ridzuan found himself taking over his family's furniture business after graduating from the University of Nottingham UK in 2008. 
Like many children whose parents run a business, it was never his plan to get himself involved in the company as he had his own plans. Nevertheless, while working there, he witnessed a lot of waste and very few green practices in the factory. This sparked an idea to make the business more environmentally friendly.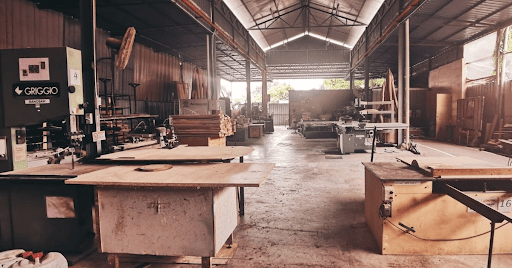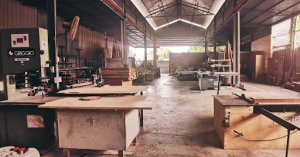 That's how he founded The Green Factory in 2013 – KL's greenest wood manufacturing factory, specializing in the holistic approach to sustainable manufacturing. Even though most of its revenue comes from Harith's family's legacy company, which has always been interior fit-outs and government contracts, through The Green Factory, Harith is now serving clients from the F&B industry, corporate, environmentally conscious community, as well as woodwork enthusiasts.
As a proponent of environmentally friendly crafting and living, he turned his factory into one that takes a holistic approach to green manufacturing, from material sourcing to design, finishing, packaging, and waste management.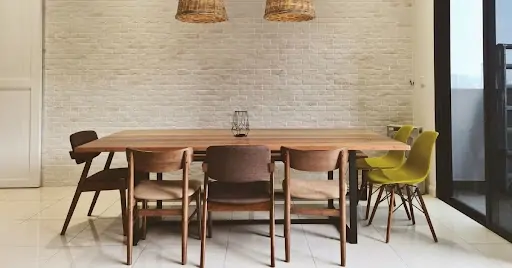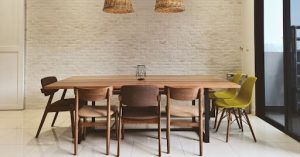 On top of that, he also devotes time to teaching and outreach through his 'Green Hammer' program, which aims to educate local communities as well as industry players about how to make timber products more sustainable.
If you're looking for custom-made furniture for your home or workplace, contact Harith Green Carpenter.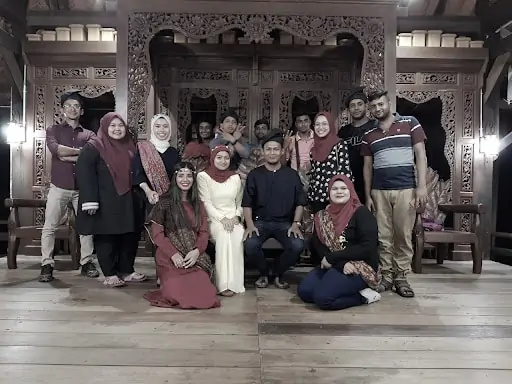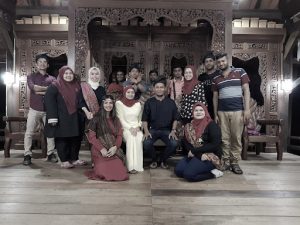 Turning a childhood hobby into his main source of income, Fazli Shah, the founder of Katta Kayu together with his wife, Ilmi Shukri is set to revolutionize the industry through their effort in eco-friendly furniture. 
Prior to their debut in the retail scene, Fazli and his wife, Ilmi Shukri Khodori, spent a few years learning the trade and producing countless furniture for friends and private customers under their company FS Design Furniture Sdn Bhd. As he learned, they then began to attract the attention of F&B and boutique hotel operators searching for one-of-a-kind designs.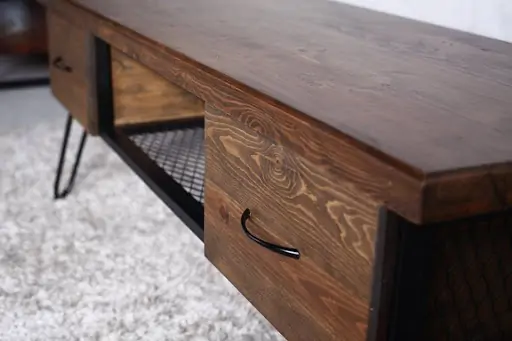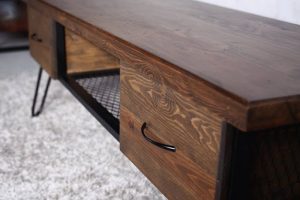 Katta Kayu's goal is to prove to people that by going green, you don't have to compromise on good taste, style, comfort, and value. This is done through the process of sourcing waste wood to make all of Katta Kayu's furniture. An inspiration attained by western ideas of reusing waste materials to make something beautiful. 
Essentially, its environmentally friendly approach has aided Katta Kayu's customer branding.  Their items are not only sold locally but also internationally, such as in the United States, Australia, and New Zealand through third-party retailers.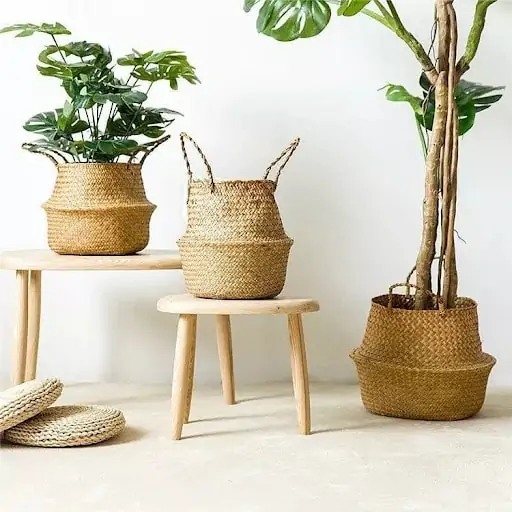 There's only one planet Earth and it's up to us to take good care of it. 
With these brands here to help, you'll have no trouble transforming a house into a sustainable home… and a green one at that! 
Do you know any eco-friendly furniture companies? Share with us in the comments below!