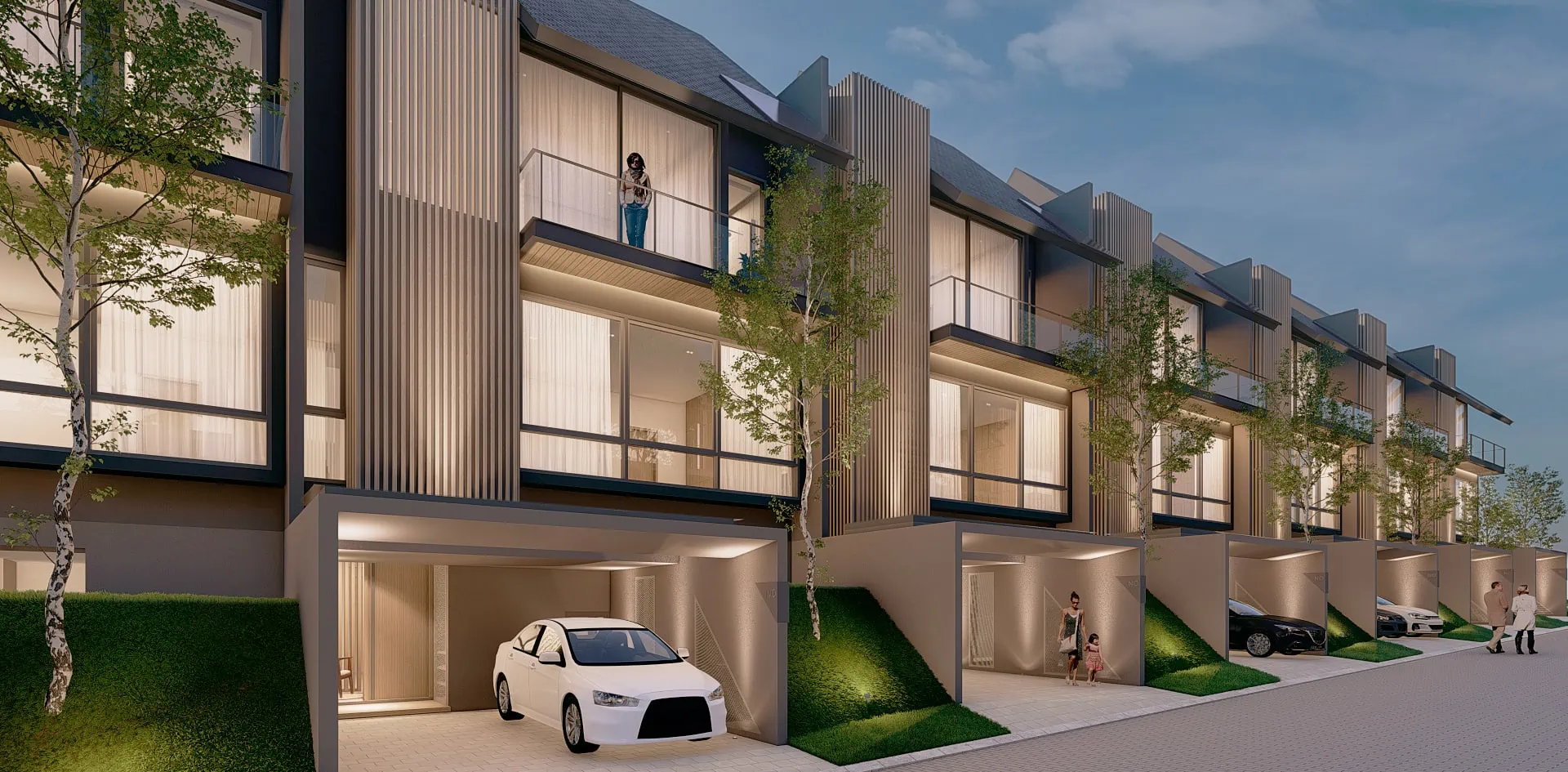 Intiland launching new clusters in Serenia Hills. Photo Credit Intiland
Real estate developer PT Intiland Development Tbk focuses on landed houses amidst the decline in sales of high-rise and mixed-use properties in Indonesia. The company's Executive Director of Business Development, Permadi Indra Yoga commented that the market trend is shifting towards affordable landed houses with prices below $95.547 or IDR1.5b, as they offer greater flexibility for consumers.
Yoga also stated that vertical building projects such as apartments or high-rise buildings are facing macroeconomic conditions that have been affected by the pandemic. According to Colliers  third quarter 2022 report, the demand for apartments will remain weak until there are new projects targeting middle to lower workers with good locations.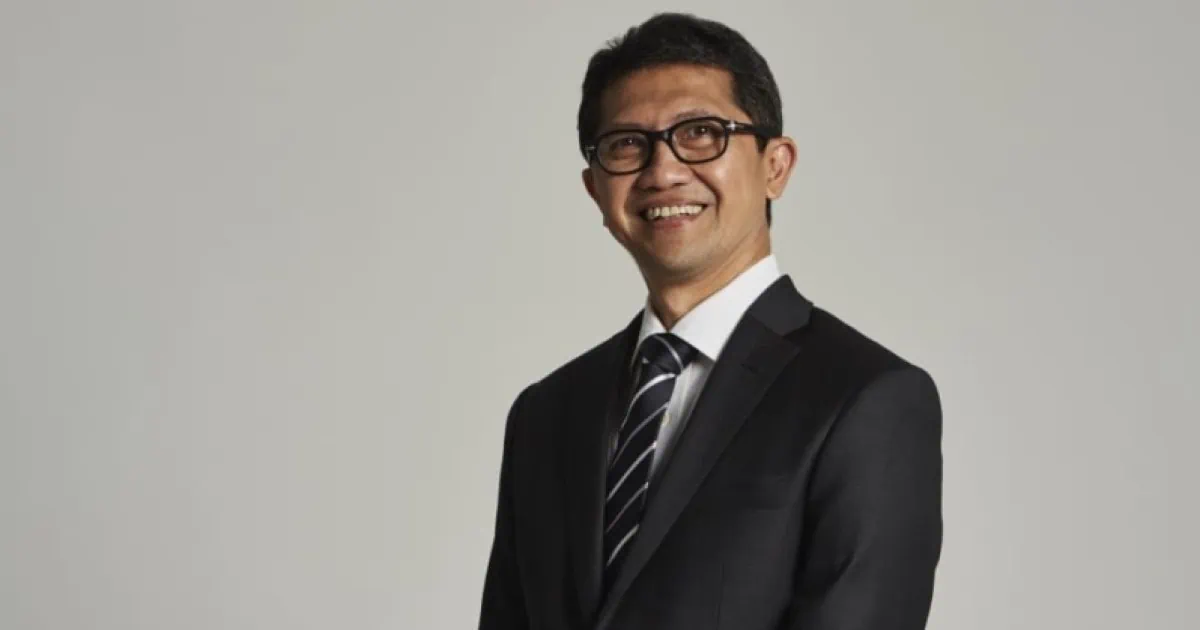 Intiland's Executive Director of Business Development, Permadi Indra Yoga
Apartment buyers, most of whom are investors and not end users, tend to take a wait-and-see attitude in purchasing until the situation changes. In a press release dated Jan 25th, Yoga said that "The apartment will wait for the market situation to improve first. When the macroeconomy can be maintained without being negative, it can attract investors and tenants from abroad to enter so that the apartment market can grow again."
 In the first nine months of 2022, Intiland's main sales contributor came from the landed residential segment with a total of $37.3m (IDR586b). This figure rose 23.8% from the same period the previous year. Meanwhile, high-rise and mixed-use sales fell 65.5% from 9M21 to $8.28m (IDR130b). 
Enhancing the concept
Intiland plans to sharpen its landed house concept to attract buyers.
First on its list is the area concept. 
"How do we create an area is also based on several things. First, the area has alternative access that can be passed by public transportation. So when buyers from the outskirts and have to work in the city centre, they do not have to use a car but access public transportation," said Yoga, adding that public transportation is also part of the credit that property developers can get when they apply for a green certificate for an area. 
 Second, it will focus on its sustainable concept and healthy living by offering open spaces where residents can do activities outside their homes.
 "Because, with people buying houses for $95.547 (IDR1.5b) and below, the house they are living in is a compact house, so they need space where they can do outdoor activities. That's why we have a clubhouse that we built not only as a place to exercise but also as a place for co-working," Yoga added.
Flagship project
One of the success stories of the landed residential project and the main focus of Intiland is the Serenia Hills area located in South Jakarta. The Serenia Hills area has been marketed since 2011 and is now divided into several residential clusters.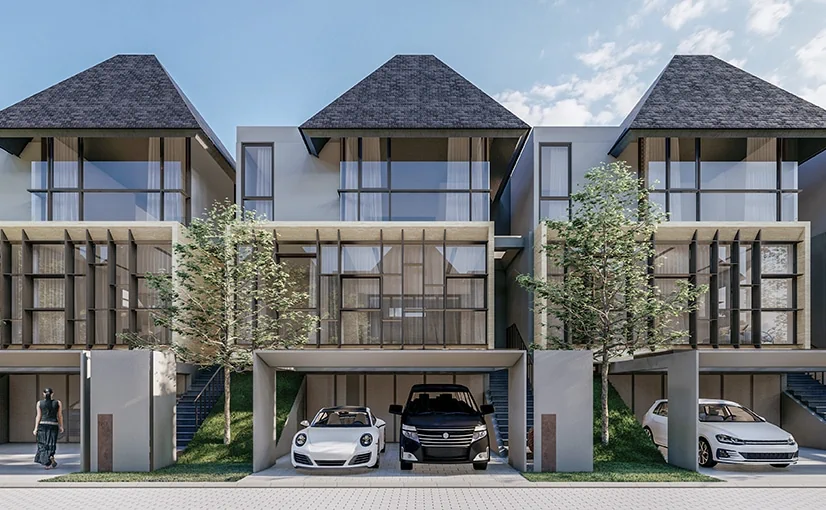 Terra @ Serenia Hills. Photo Credit SereniaHills 
"Serenia Hills is located close to public transportation, 10 minutes to Lebak Bulus MRT. The location is close to river conservation and urban forests owned by the Government of DKI Jakarta, so when we started the initial development of this area we had the concept of an approach to nature," said Yoga.
 Serenia Hills is 40% residential and 60% green open space that has connections to river conservation and urban forests. In this area, Intiland is also implementing the construction of a clubhouse which has started using solar panels.
Wait and see
Intiland booked marketing sales of $62.7m (IDR985b) in 9M22, compared to $69.5m (IDR1,092b) in 9M21. The number of marketing sales reached $62.7m or IDR985 billion is 41% of FY22 target. Besides the contribution from the landed residential and mixed-use and high-rise segment to marketing sales number in 9M22, other contribution came from the industrial estate segment which recorded marketing sales with a total $17.1m (IDR269b) from Intiland's sales of lots in Batang Industrial Park, and the warehouse in Aeropolis Technopark in Tangerang, Banten. From $62.7m (IDR985b), $38.4m (IDR603b) was obtained from sales in Greater Jakarta, whilst $24.3m (IDR382b) came from sales in Greater Surabaya.
In facing this uncertainty, the company has also prepared several steps, besides focusing on existing developments like launching new clusters in landed houses that have been developed, such as new clusters in Serenia Hills Jakarta and Talaga Bestari in Tangerang. They will also increase sales and handover of the Fifty Seven Promenade apartment units in Central Jakarta and SQ Res in South Jakarta so that they can be recorded directly as operating income. For the time being, new high-rise projects will be halted until economic conditions improve.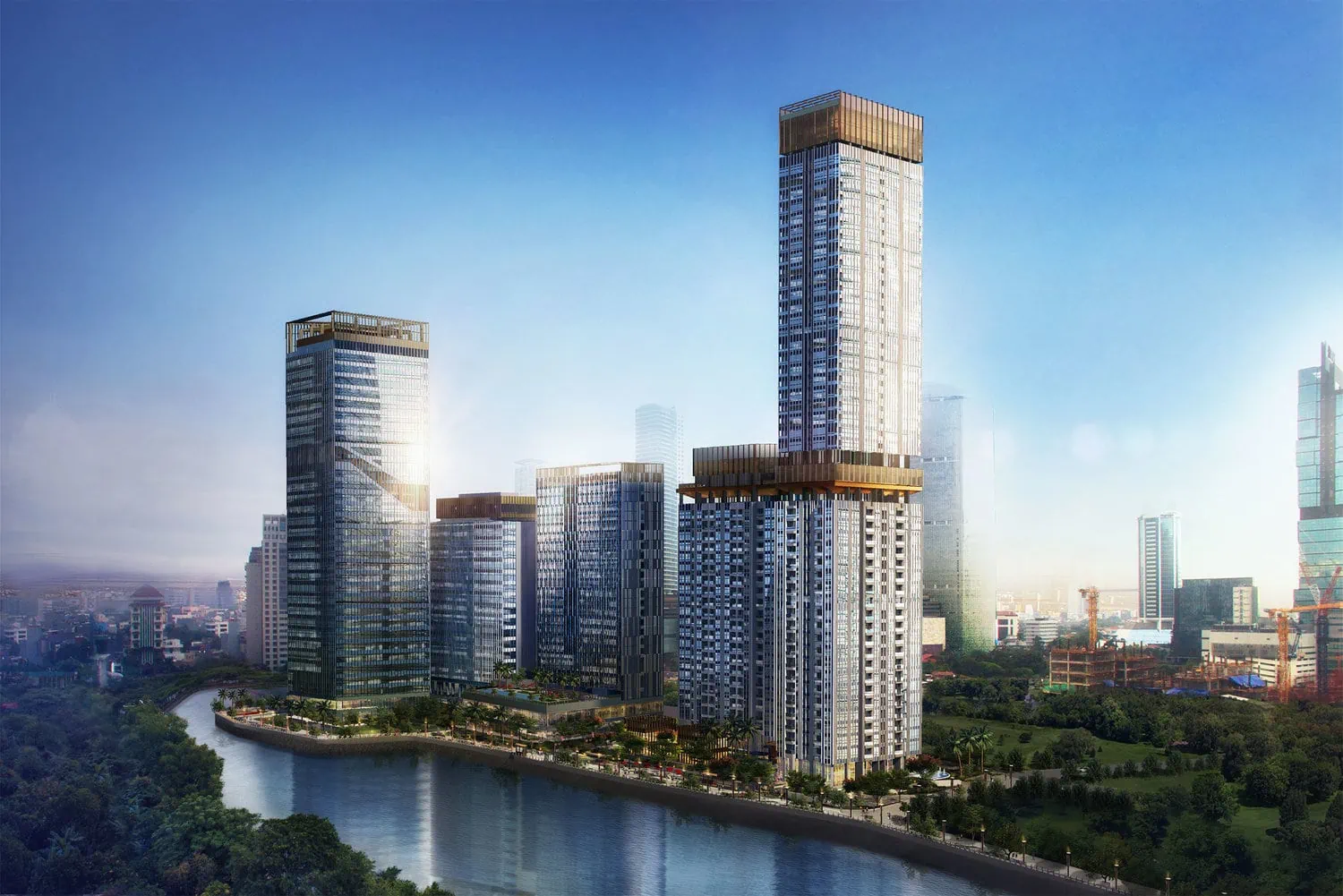 High-rises are facing macroeconomic conditions. Photo credit FiftySevenPromenade 
The company also focuses on targeting the middle-class segment and making it cost-effective, such as from the beginning it has made a house design that is affordable to build by applying the concept of open space, and substituting materials. 
Looking for more related article? Check them out here:
Myra Partners with Livspace to make your dream house a reality