Living everyday life like a vacation. Credit Gamuda Land 
Embrace nature at The Era @ Duta North
Beach living in the city with Maya Bay Residences
Welcome back if you've read In Search Of "The One" Part 1. If you're new, here's a quick recap, I have been trying to search for the one. The most important criterion is that it shefits all of my needs. So, what's the best way to aid my journey in finding the one, well, research, of course! 
Before you delve further, if you think this article is about searching for my partner, get ready to be disappointed. This is not a love story, but an adventure to find a place that I can call my home. Yes, I am looking for my first property.
Previously, I detailed two amazing condos in part 1 of this article, namely Astrum Ampang and Noöra @ Desa ParkCity. I plan to get my own keys in at least 3 years' time, so some of the developments may still be in the midst of construction. 
Next Era of
Green Living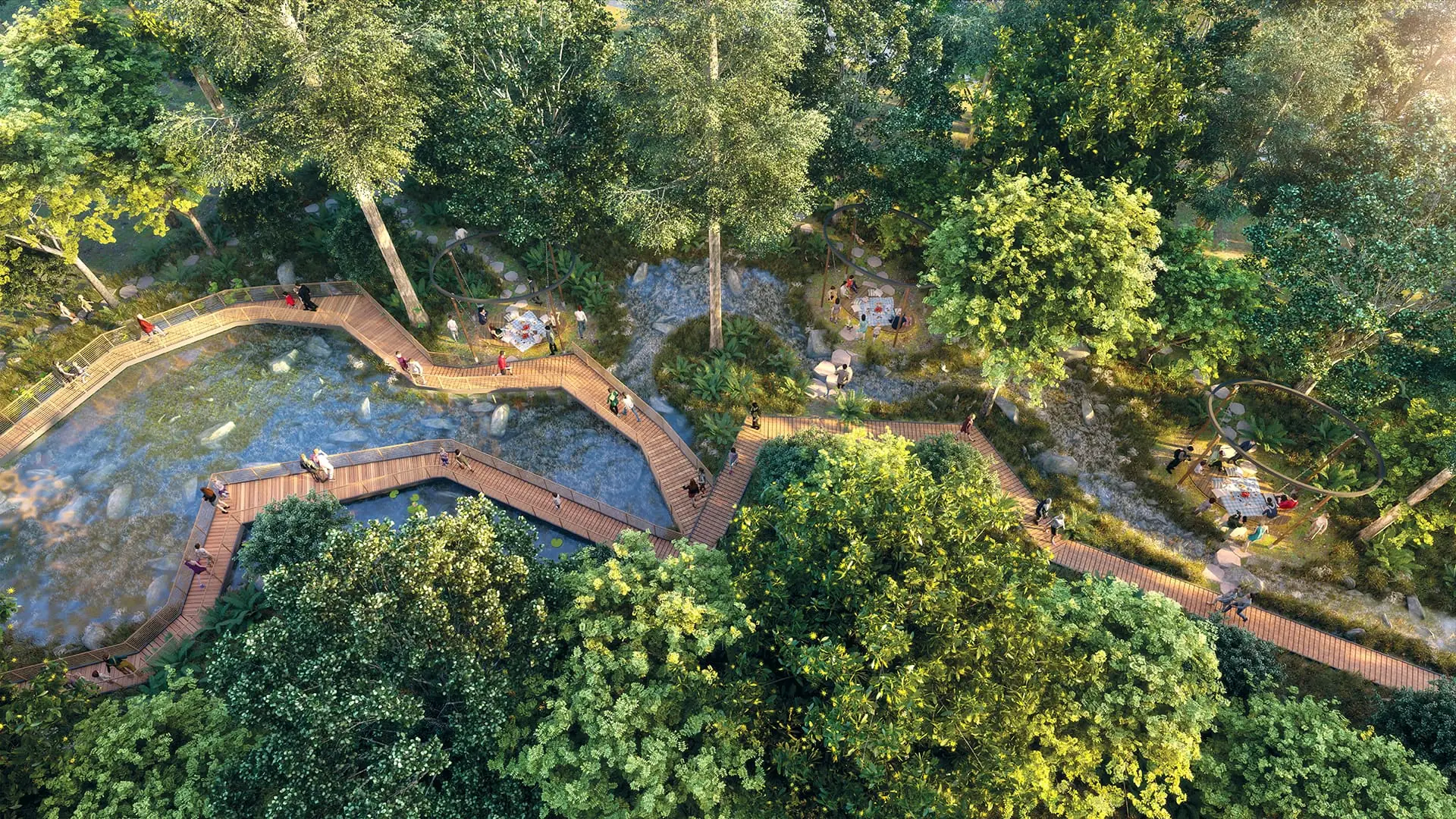 This is the dream of a nature lover. Credit The Era
To kick start, the third contender is The Era @ Duta North at Segambut. This is a tough competitor. Green living taken to the next step, the ultimate sanctuary. Where do I sign up? I appreciate nature as I grew up in Sarawak. Our land is filled with luscious forests and beautiful scenery. I have taken to appreciate nature and its beauty. No, we do not live on treetops if that's what you're thinking. I have been asked this question even in recent years. Go read a book, watch the news or travel to Sarawak to explore the answer yourself. 
The Wetland sanctuary caught my attention; it looks stunning in the photo. I can picture myself walking along the walkway, taking a deep breath at every step, and basking in nature after a long day of urban noises. The Moon Deck with the panoramic view of KL city and metropolis? Yes, please. Do you know what would be the icing on top of the cake? A romantic night of stargazing with the one and only. Yeap, you guessed it right, a glass of wine (maybe two) and sipping on every peaceful moment. What a life!
As for the units, it ranges from a 645 sqft one bedroom, one study, one bathroom to a 1571 sqft penthouse with a starting price of RM 460k. It is also located in a prime area with seamless connectivity and shopping hotspots like United Point Malls, Kiara 163 and Publika. Sounds like a perfect place for a bachelor, innit? 
Tropical Living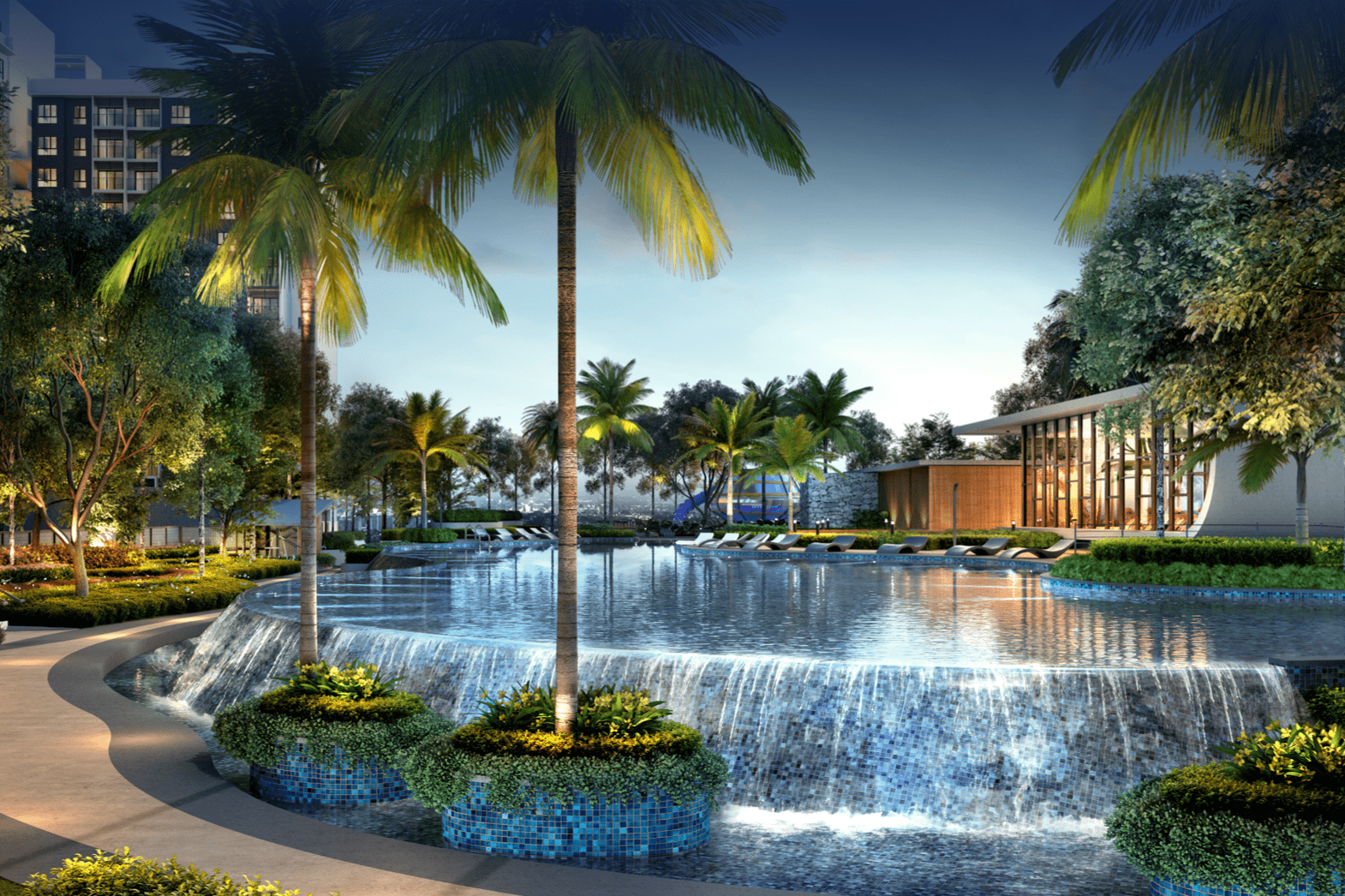 How can you resist this beautiful facade? Credit Gamudaland
Moving on to the last property. Well, call me crazy for considering this, but sometimes we have to make sacrifices, right? Are you ready? So, when I laid my eyes on this beauty, the first thing on my mind was "heaven!" followed by "dang…why's the best one always so far away?", like 30-35KM away from the city centre. I am talking about Maya Bay Residences by Gamuda at Dengkil. My oh my this one is a stunner. 
There are 5 different types of units ranging from one bedroom and one bathroom, to three bedrooms and two bathrooms with a starting price of around RM 300k. I mean with that value, travelling seems worth it, right? I have been wanting a beach house since forever. As for now, that goal is still far within reach but there is something about Maya Bay residences that remind me of beach-living based on the photos advertised on Gamuda Land's website. It has this tropical-living vibe that I can imagine myself in. 
The facilities plan looks impressive! What caught my eye was the urban farming area. They have piqued my curiosity with just that! Followed up by a campsite, fireflies train, beach walk, beach sun lounger, waterfall, a hammock grove and SOLD! Ugh as I am writing this article my heart is already set on Maya Bay Residences. 
In terms of amenities, the Gamuda Cove Townsquare offers various outdoor spaces with different retail, eateries and entertainment. That is another plus point. I don't have to travel to KL to hunt for food. Plus!, Splash Mania is within the vicinity. I can bring my family or friends for a fun-filled weekend. Now I can guarantee that if I decide to go with the three bedrooms option, my family will never leave me alone. Now that I think of it, that doesn't sound that bad. At least someone can help me to clean up. Hehe. 
These are the properties that I have been eyeing. If you were in my shoes, which property would you choose, and why is it Maya Bay? Just kidding. No, seriously, which one will it be? As the bachelor series go, who will I give my last rose to? Psst…if you have a different recommendation, let me know in the comments below!
Haven't checked out Search Of "The One" Part 1? Click the link below: