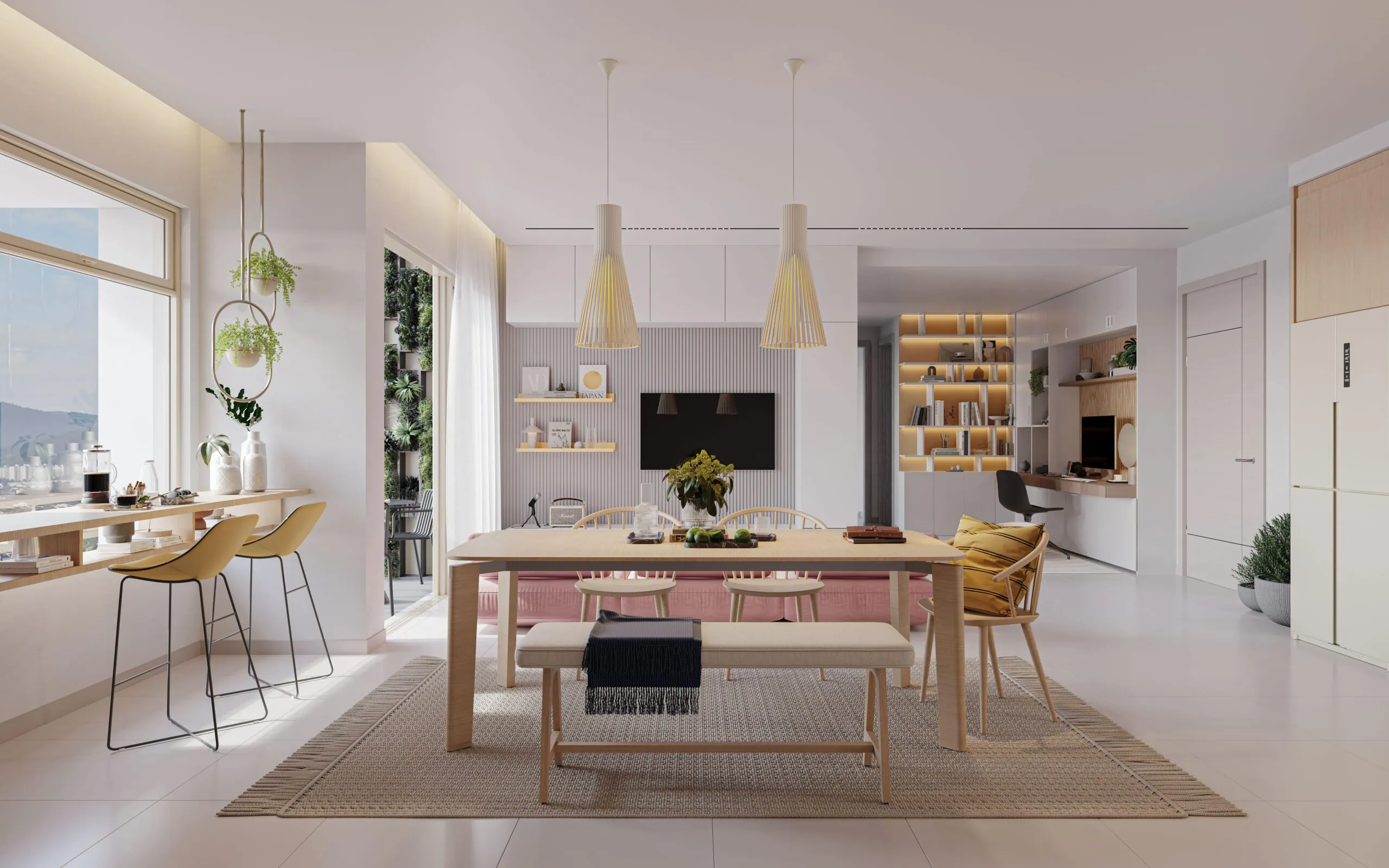 Noöra's residential suite is so slay! Credit Noöra@Desa Parkcity 
Astrum Ampang takes living to another level
Learn to appreciate the simplicity of life with Noöra
"I am buying a house this year."
"I bought a house recently."
Ahhhhh…That has been a common conversation between my friends and I. Adulthood sucks. Gone are the days of video games and Pokemon cards. I have been thinking about getting a house but not this year…probably in 3 years' time. Hunting for properties can be exhausting, demotivating (thanks to inflation) and stressful. Lately, I started browsing for a potential future home. The dilemma is between a landed property and a high-rise condominium. Both have perks of their own. I am leaning towards a condominium because I don't have any plans to start my own family…for now. 
Futuristic Living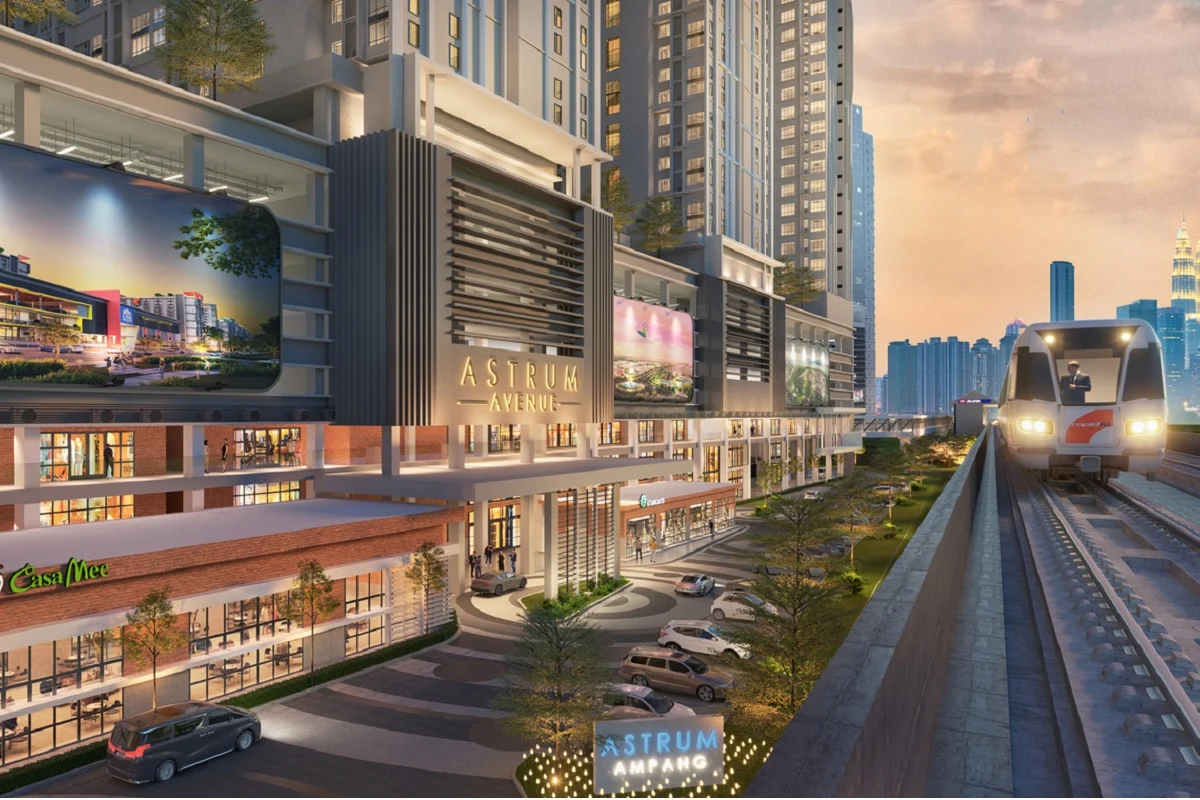 Astrum Ampang; always a step forward. Credit The Edge Markets
Astrum Ampang is first on the list. It has such a grandeur name! The 280 sqft Soho unit starts at RM 230k, partially furnished with air-conditional, kitchen cabinets and a smart home system. As I do not plan to start a family, the size is rather decent for a bachelor. It is strategically located, just four trains away from KLCC. So hello weekend shopping without worrying about traffic. *Grin* 
The selling point of Astrum Ampang is definitely the proximity to the LRT station! 150-meter walking distance via a covered pedestrian bridge is a steal! I take public transport most of the time, so having a place that is accessible to public transport is a must! I have been spending a ridiculous amount of money on Grab, especially when I log into the app, and the blue banner indicates the fair is higher than usual. *Sigh*. Did I mention the covered walkway? Being someone forgetful, I tend to leave my umbrella at home. So, when it rains, I don't have any umbrella-ella-eh-eh to cover under, hence why Astrum Ampang is doing well on my checklist so far.
Let's talk about the facilities. I am already so excited. A smart gym. Not just a gym but A SMART GYM! My mind is blown. I can imagine myself spending half my days at the gym. The idea of staying at a condo is to have these facilities that can indirectly reduce my cost of living. I am spending about RM 3000 yearly for a gym membership because the gym at my condo is just absolutely "fantastic". Plus,  I barely have time for gym due to my busy working schedule, so I am practically donating that RM 3000 to Celebrity Fitness for free! Celebrity Fitness, you're welcome! Apart from the gym, Astrum Ampang has a whopping 60+ facilities and recreational centres, including a wellness pool, herb garden and co-working space. I probably need 5 pages to explain all the facilities.
Simplicity of Life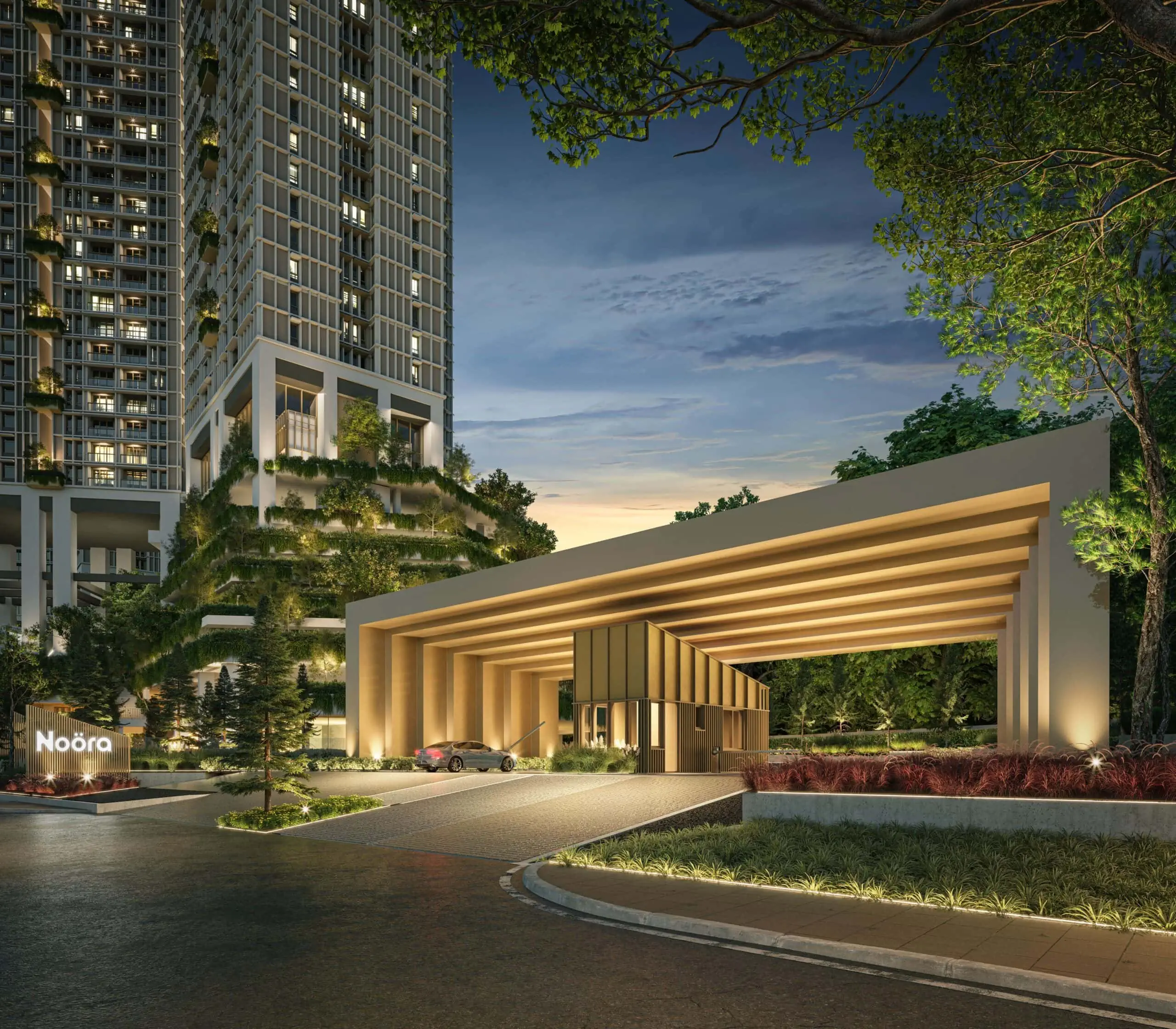 A perfect home for the minimalist. Credit: Desa ParkCity 
The next one is Noöra by Desa ParkCity. Scheduled for completion in 2026, what attracts me is the idea presented by Desa ParkCity, living made simple. I am a big fan of minimalistic homes. I grew up in our family home, which is anything but minimalistic. Striking coloured walls like blue, green and orange (I am not kidding), bulky floral printed furniture and ridiculously mismatched flooring. Ugh. You must be thinking, "that sounds horrible", well, trust me, it looks horrible too. Sorry, Mom. (Luckily, we renovated the house last year to a modern look) 
First of all, the location is just perfect! I spend most of my weekends with my cat at Desa Park, so Noöra is my ideal spot. If my cat could speak, hands down they will tell me meow meow, translating to, "pick Noöra". The residence units range from 520 to 1,282 sq ft in built-ups with one- to three-bedroom layouts. Type A or B would be ideal for me as the sizes are perfect for a bachelor like me. 
In terms of the design concept, as I mentioned earlier, I love the minimalistic theme. During the pandemic, I learned that we don't need to have a lot to live a fulfilling life. I saved a generous amount because I did not shop during the pandemic. It's crucial for me to incorporate that value into my future home. Plus, the idea of returning home, to a place that is not cluttered, is calming. An excellent way to end any hectic day. 
In terms of facilities and amenities, I am intrigued by the wellness deck. I am not into yoga, but the floating yoga deck sounds like a lot of fun. Of course, we have the gym to help with my daily dose of exercise and stop me from giving free money to Celebrity Fitness. I will never go hungry as Noöra Walk is just a foot away from my future doorn. Having F&B outlets, grocers, fitness studio, co-working spaces and other lifestyle propositions and services at the residence mean I don't have to travel, so yay! I ain't gonna have to worry about traffic. Noöra's facilities and amenities are plus points! 
These are the two on my list, but wait! There are actually two more properties I want to share. One might be a tad further from the city centre, but I can just imagine myself living there. Curious? Check out the next article!
Check out In Search Of "The One" Part 2: