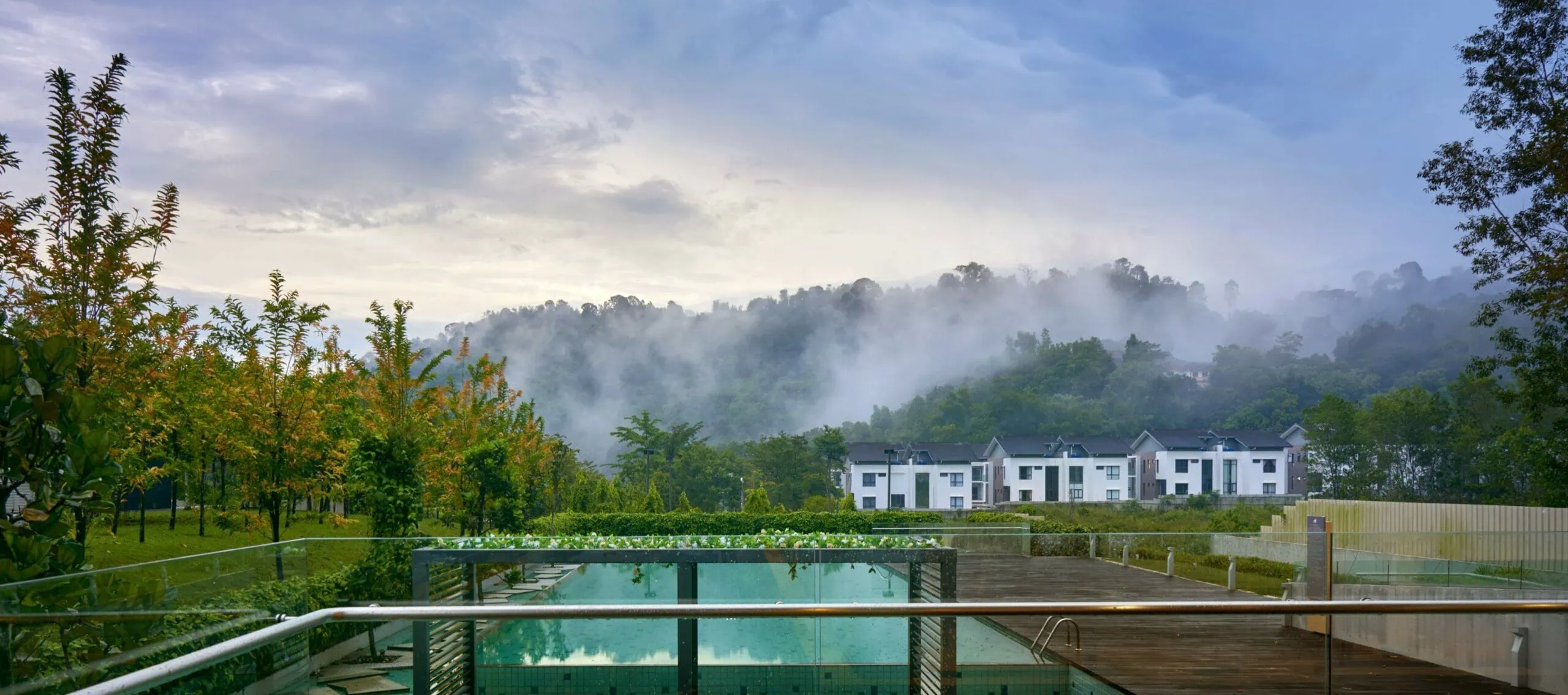 Sierra Hijauan, where bonds are forged, dreams come alive, and joy resonates through every fibre of your being. 
A perfectly balanced home that will upgrade your living experience to a whole new level!
Imagine a place where tranquillity meets luxury, where nature's embrace surrounds you, and where every detail is designed to create the perfect haven for you and your loved ones. Welcome to Sierra Hijauan, a remarkable residential development that has captured the hearts of many, including the prestigious C-suite executives, business owners, professionals, and Ampang residents in the vibrant Klang Valley.
Sierra Hijauan has become a phenomenon, with its recent phases 2E and 2H achieving remarkable success, boasting an impressive take-up rate of 88% and 95% within just two months of their launch. The overwhelming demand and positive response from homebuyers have prompted the early launch of the final two phases, Phase 2F and 2G2, originally scheduled for Q3, but now set to be unveiled and launched in June 2023.
Strategic Location and Exclusivity
So, what makes Sierra Hijauan so special? Firstly, its strategic location sets it apart. Nestled next to the Hulu Gombak and Ampang Forest Reserve, this project stands as a rare green gem in Klang Valley. The scarcity of new landed, gated, and guarded projects in the vicinity adds to its exclusivity. Imagine having the privilege of living in a spacious, private, and cosy abode surrounded by lush greenery. A perfect looking abode for your perfect family!
Sierra Hijauan perfectly caters to the needs of modern-day living. With only 310 units spread across its expansive 32.77-acre land, it offers a low-density development that ensures privacy and a sense of community. Whether you're looking for a link villa, semi-detached home, or a large bungalow, Sierra Hijauan has the perfect option for you.
The upcoming launch of Phase 2F and 2G2 marks the culmination of this highly sought-after development. Sierra Hijauan's allure extends beyond its physical attributes. Its proximity to major corporations, diplomatic embassies, upscale shopping malls, and established neighbourhoods like Taman Melawati, Setiawangsa, and Wangsa Maju makes it an ideal choice for those seeking convenience and connectivity.
Your Gateway to Serene Living
Living in Sierra Hijauan is a true luxury. Shielded from the bustling city, you'll find yourself immersed in a serene setting surrounded by abundant greenery. Over 20% of the development is dedicated to scenic garden landscapes, providing a picturesque backdrop for your everyday life. And the best part? Despite its tranquillity, Sierra Hijauan is conveniently located just 15km from the heart of Kuala Lumpur City Centre, giving you easy access to all urban amenities.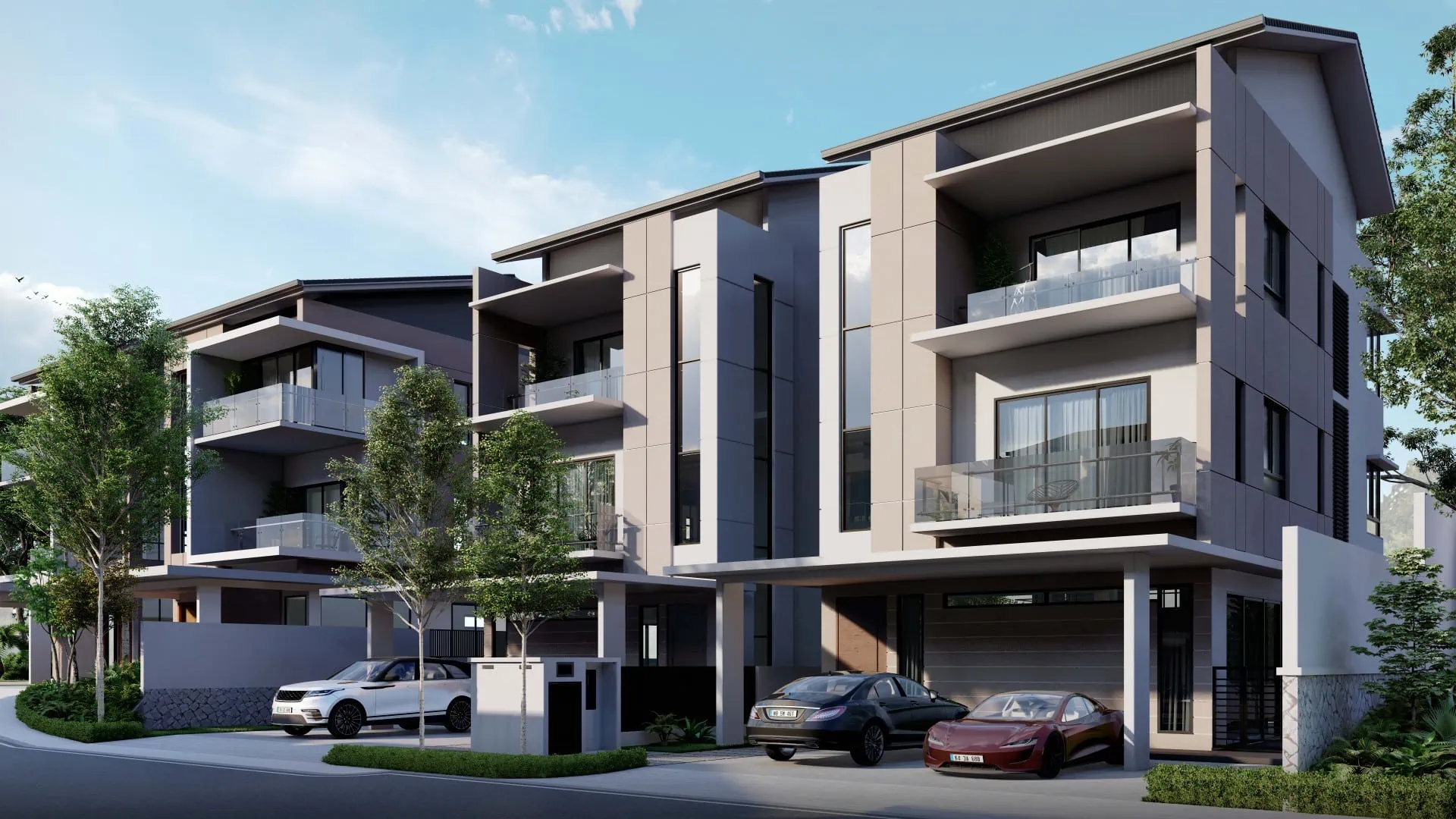 Get your upgraded living experience here at Sierra Hijauan! Photo source: iProperty
Sierra Hijauan has been meticulously crafted to embody the ideal residential enclave for the new norm. The Senior General Manager of IJM Land, Mr. Chai Kian Soon, expressed his enthusiasm, stating that it is the result of years of conceptualization, planning, and dedicated hard work by the team at IJM. They are thrilled to unveil the final phases of Sierra Hijauan to the public, as it showcases the realisation of their vision.
When it comes to the homes themselves, Sierra Hijauan offers a perfect balance of quiet luxury. The newly launched Phase 2F features 18 units of 2 ½-storey semi-detached homes and two prized 3-storey bungalows, priced from RM2,409,800 onwards. Meanwhile, Phase 2G2 completes the development with 12 units of 2 ½-storey semi-detached homes, 4 units of 3-storey semi-detached homes, and one 3-storey bungalow, priced from RM2,535,800 onwards. Each unit is thoughtfully designed, offering flexibility in interior layout and the ability to personalise your living experience.
Sierra Hijauan is not just about your home; it's about creating a vibrant community. You'll have access to a wide range of communal bonding and recreational activities for all ages and lifestyles. From meditation decks and nature trails to swimming pools and a resident clubhouse featuring a gymnasium and games room, there's something for everyone.
Your safety and security are also a top priority at Sierra Hijauan. The development provides 24-hour surveillance and professionally-trained security, ensuring you and your loved ones peace of mind.
Sierra Hijauan is more than just a residential development; it's a lifestyle choice. It's a place where you can find solace in the embrace of mother nature while enjoying the modern conveniences of urban living.  For more information, visit www.sierrahijauan.my. 
Click the link below for more awe-inspiring content!
SOAR TO NEW HEIGHTS WITH AVELA AT IJM RIMBAYU: A MULTIGENERATIONAL OASIS
SOAR TO NEW HEIGHTS WITH AVELA AT IJM RIMBAYU: A MULTIGENERATIONAL OASIS