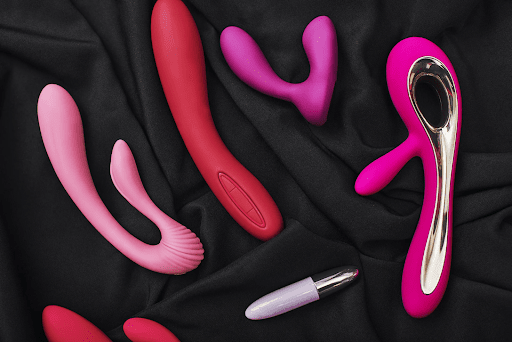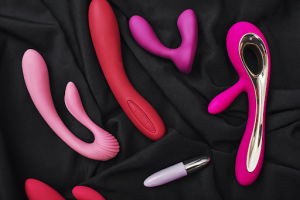 Be bold and get yourself a toy—source: Wired.
If you thought sex toys were just for lonely single people, then you thought wrong!
Liberate yourself, be bold and unashamed and get yourself a sex toy.
Enhance your sex life with these fantastic options.
I will assume that you are reading this alone, in secret, probably using VPN too, because exploring sexual liberation is such a taboo topic, and "dare we believe that it is a normal part of our biology!"
These archaic sentiments have pushed us into a corner and forced us to suffer in silence because having a preference is suddenly groundbreaking news that deserves to be treated like the plague, like no Sally, "there are people that are dying." Owning a sex toy or informing myself about my bodily needs is certainly NOT the worst thing that can ever happen on earth!
And where sexual liberation is concerned, a wise woman once said, "Whoever said diamonds are a girl's best friend never had the right vibrator," and we possibly couldn't agree more on that one. Not just for women, maybe you are a couple who want to boost their intimacy, or you want to sleep better, manage sexual dysfunctions, or even lower blood pressure; the point is, there are a million and a half reasons why you need one. This is why we are introducing you to a whole array of toys that you didn't know you needed. Read on, dear explorer!
Vibrating panties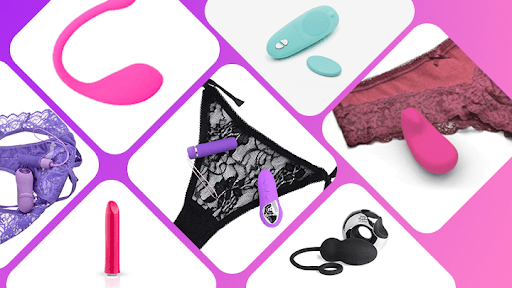 Orgasms on the go? Source: LA Weekly
Earlier, we mentioned vibrators being better than diamonds, but do you know what's better than an ordinary vibrator? A hands-free one!
With the sole purpose of stimulating you while you are busy doing anything else, they give you a level of discretion unique to only these panties. So that means moving from room to room within your home, or if you are feeling a bit adventurous, going out in public. It's exactly as they say, "No one will ever know. How will they know?" *Wink*
Kegel balls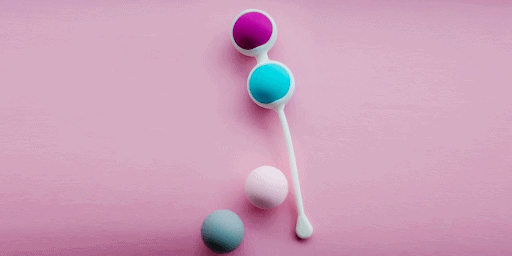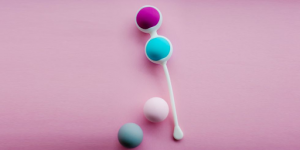 Been in existence for over a millennia and are still as good. Source: Women's health
Remember when we were constantly told to always listen to our elders? Okay, so how about a short history class? From as early as 500AD, our Japanese foremothers used kegel balls, also known as Ben Wa balls, for vaginal and pelvic floor muscle training. Except they used metal balls that had mercury inside them, which of course, is no longer legal for health concerns but listen, our ancestors knew, which is why these toys are even 50 Shades of Grey verified.
Lucky for us, we don't have to put our health at risk just to get that one moment of satisfaction. Improvements have been made since then, which is why they now offer a range of materials to choose from like— metal, plastic, latex, glass and even jade. Be sure to practise good hygiene and pick materials that do not collect bacteria because besties, we do not want you in the ER. 
Cock ring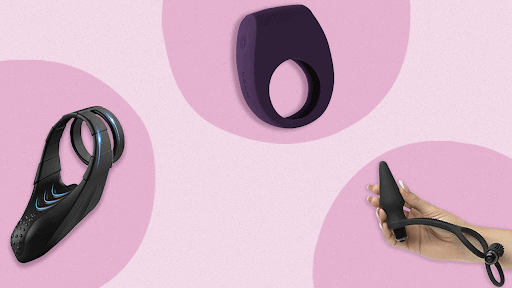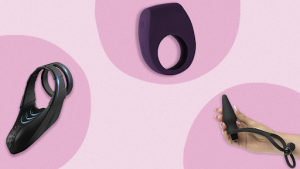 Ignore the stereotypes, these bad boys are literal lifesavers! Source: Healthline
Given the stigma surrounding cock rings and why people fear them, we know what you are thinking, but how about a quick biology lesson? Before viagra became a thing, cock rings enhanced enjoyment and even helped with erectile dysfunction by slowing blood flow from the penis.
Cock rings work by adding pressure that will allow blood vessels to contract, which will help one stay erect for more extended periods than they typically would. And adding a psychological bonus, you do not have to worry anymore about "not lasting enough" because now you have this bad boy in your drawer!
Wearable Vibrator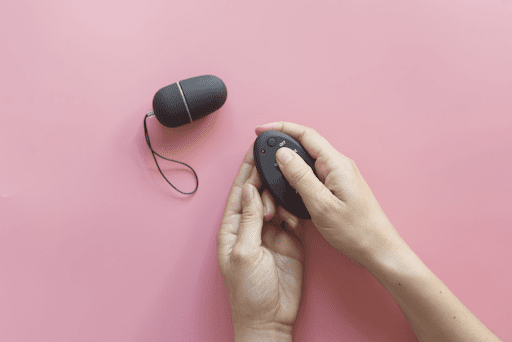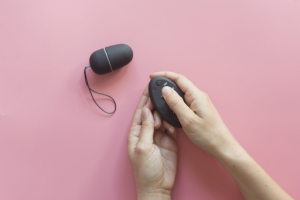 If you're in an LDR and you don't own these, you are definitely missing out! Source:Shape
Are you still blaming the lockdown for your limited sexual encounters with your partner? In this day and age? Listen, we understand that they could be in another state, country or continent but do not let that stop you from spicing things up!  With the We-vibe OhMiBod BlueMotion wearable vibrator,  your partner can now please you from anywhere across the globe.
Sounds too good to be true? Well, we kid you not, this unisex vibrator can be connected to both your Bluetooth and OhMiBod Remote App that will allow you to create, save and customise vibration patterns even from a submarine! So don't be boring, buy a vibrator.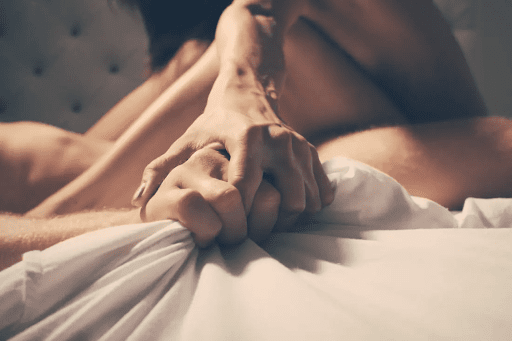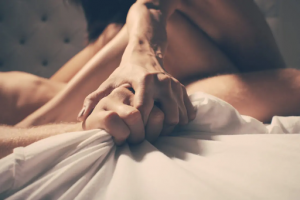 Get real, get intimate, get a sex toy. Source: Shethepeople

Own It!
No longer shall we view sexuality as something that people must shy away from but instead, an adventure yet to be explored and celebrated. There is no better way of practising self-care than choosing yourself all the way. Whether it is for your own exploration or combined pleasure with your partner, own it. Without shame or fear!