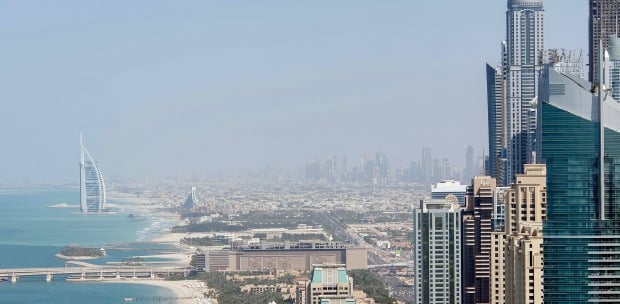 This article was originally published by AFP on The News Strait Times
The property boom comes amid an influx of Russians who have purchased properties in some of Dubai's most popular areas, after Moscow faced a tightening of Western sanctions following its invasion of Ukraine.
"Dubai's annual real estate transactions have crossed the milestone of half a trillion dirhams for the first time," the Dubai Media Office said in a statement.
"The sector witnessed transactions worth a record 528 billion dirhams in 2022, a 76.5 percent increase from 2021."
The real estate sector accounts for about a third of the economy in Dubai.
It has steadily grown since an easing of Covid-19 pandemic restrictions saw Dubai open up much earlier than the rest of the world.
Russians were the biggest international buyers of Dubai real estate last year, Bloomberg reported, citing brokerage Betterhomes.
It said that the emirate registered more than 86,000 residential sales transactions in 2022, beating the previous record of 80,000 in 2009.
Dubai's "real estate sector has demonstrated its ability to sustain its rapid growth and enhance its attractiveness as an investment magnet," said Sultan Butti bin Mejren, director general of the government's Dubai Land Department.
"The sector is set to achieve even greater growth in the future," the Dubai Media Office quoted him as saying. – AFP
Looking for more related article? Check them out here:
Myra Partners with Livspace to make your dream house a reality