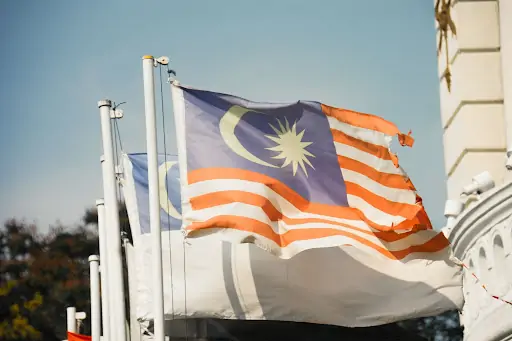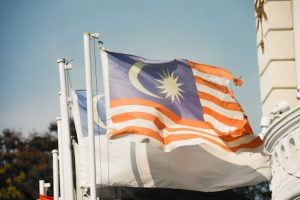 I'm a Malaysian, but… 
Growing up, I remember despising this country for all it was, but what made it tolerable was the beautiful relationship I had with my friends and relatives. However, when I became more aware of the social injustices like racism and corruption and their never-ending role in this country, I felt like there was no more hope. 
One day, when my dad came home with the news of us possibly moving to a different country, my siblings and I were ecstatic! In just a blink of an eye, we were saying goodbyes to our friends and family, then boarded a flight to Yangon, Burma. That's when it all began. Meeting people from different backgrounds, trying dishes from different cultures and seeing places I never knew I'd have the chance to visit. 
Truthfully, I was enjoying every single moment of it, and I'm immensely grateful for the many opportunities given to me. It's difficult to describe the life I was living, but have you seen High School Musical? Yes, similar to that minus all the singing. So you can imagine the fun. 
During one of our summer breaks, we returned to Sabah, where I'm originally from. It was a one month stay and I, of course, had to take the opportunity to meet up with my schoolmates. When meeting them, many have said similar things like "I want to have your life". 
Honestly, I never took it as a compliment. As a matter of fact, I didn't know how to reply to those who have said such a thing to me. If anything, remarks like that only made me think; I understand that it was such a privilege to travel around the world at such a young age, but I guess I was looking at things from a different point of view. 
So that got me thinking a lot, and four years after the day I left Malaysia, I surprised myself by deciding to fly back to the place I used to despise. The place I never wanted to return to. Truly embarrassing, but don't we have to go through awkward moments in order to learn? 
After graduation, everyone else went off to countries like Australia, United Kingdom and Japan for university, so I decided to go back to my home country. I still remember making the decision to come home. Telling my parents I didn't want to stay with them in China wasn't a difficult decision to make either. I felt like it was the right time to come home and give the country a chance again. 
I wanted to take two years to allow myself to fall in love with Malaysia again. Logically, you'd think I'd go back to Sabah because that's my hometown or even Kuala Lumpur. After all, that's the main city of this country, right? No. I wanted to be at a place where I know nothing about and where nobody knows me. 
Yes, I wanted a fresh beginning, and as I'm writing this to you today, I can proudly say that I'm glad I did. I'm glad that at 18 years old, when everyone else wanted to get into one of the Ivy Leagues, I enrolled myself in an ordinary private institution in Georgetown, Penang sorely because I wanted to culturally enrich myself by exploring the hidden parts of Malaysia
That didn't matter to me because that is where I've met some of the smartest, funniest and kindest people whom I'm still friends with until today. It is also the place where I began to mature even more. They were the people that introduced me to new local dishes that I've never even heard of. They were the people that brought me to places around Penang because they were excited to show me how beautiful Malaysia is, specifically Penang.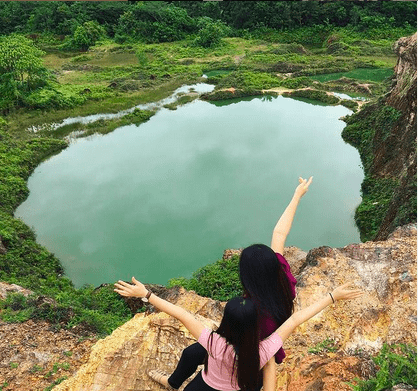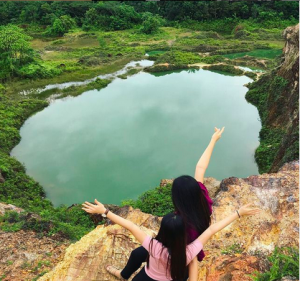 And most importantly, they were the people who taught me how to appreciate the things we have in front of us and to love what we have before loving what other people have. That was where I learnt to appreciate Nasi Lemak, Laksa, Cendol, Roti Canai, and many other things. Don't get me wrong, while I was away, I still missed those foods greatly but I could still eat them because I just happen to have a mother who's a great cook. 
Most of all, they reminded me of how friendly and welcoming Malaysians are. In the end, I realised that no matter where we go, how awful the situation is in your own country, you should never forget where you come from. 
I understand that the situation in our country hasn't been the greatest. The many ups and downs that we've gone through especially when it comes to political situations. It's very normal for everyone to feel like they want to pack up their bags and leave forever. It's okay to idolise the culture, the people or even the lives of people from different sides of the globe. 
But hear me out, nowhere else like home. 
There's so much more to Malaysia than the political instability and many other social issues that are going on. Because let's be honest, those countries you're so in love with, also have their own problems and it could be even worse than what we're going through here. 
I was like you and it took me some time to unlearn, relearn and fall in love again. If you haven't found anything that you like about this country, it's okay. Take your time because eventually, you'll find your reason. 
As for me, I've found mine and I still have certain things that I wish this country could do differently but this is what I'll always say…
Despite everything, I'm still a proud Malaysian.