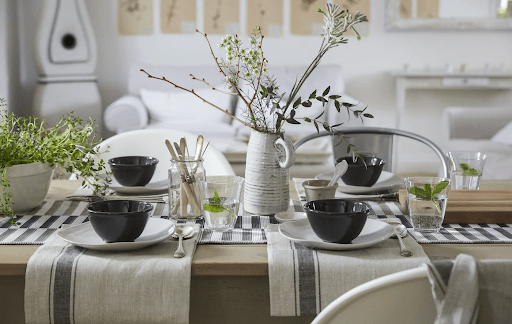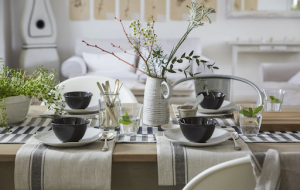 Lockdown meals can be boring and monotonous 
Tablescapes can make every meal feel like an amazing experience
5 steps to set the perfect tablescape and 3 Instagram accounts for inspiration
Cutting through that juicy steak and having a sip of red wine can stimulate both your senses of taste and sight. But when you plate your steak on that ivory plate with gold trimmed edges and serve your wine next to a beautiful centrepiece of flowers and candles, it can make the whole experience of dining come to life. All it takes is a little care in setting up your dining table and focusing on the right components. 
As intriguing as this concept may sound, setting up a tablescape is fairly easy and simple. To help you turn every meal into a decadent experience, we have compiled 5 easy steps for creating a beautiful tablescape. 
Step 1 – Set a theme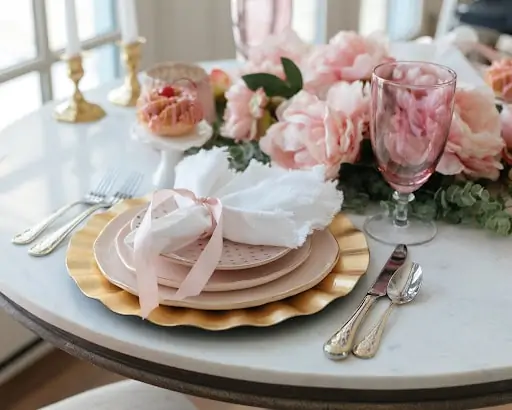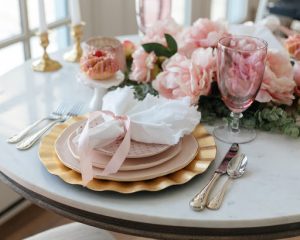 Whether you like vibrant colours, or prefer more muted tones, setting a theme based on a colour scheme, season, event and mood is very important. Depending on your aesthetic and the type of ambience you want to create, select the colours to complement or contrast your tableware, fabric, furniture, food and surrounding. This can also vary based on which meal you are setting the table for. 
For an afternoon brunch with friends, you can stick to lighter colours, airy fabric and a soft centrepiece such as flowers. In contrast, during a date night dinner, you can opt for deeper tones in accents of rich green or blue, with silky fabric and an edgy centrepiece. Just close your eyes and visualise the look and feel you want to achieve before setting your table. 
Step 2 – Select your tableware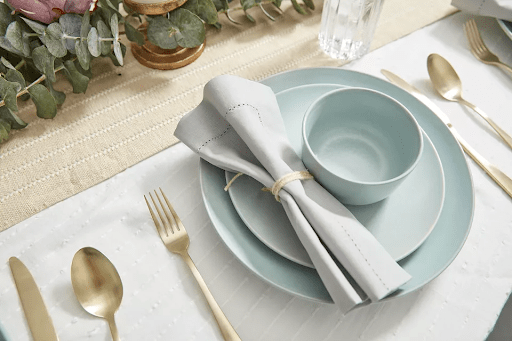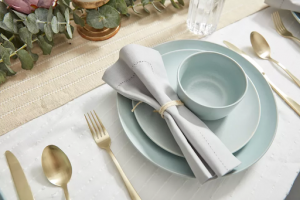 The cutlery, plates and glasses you use play a vital role in bringing your tablescape's theme to fruition. There are numerous options for a variety of materials and colours you can find both online or at your favourite shopping centres. You can upgrade your current crockery by adding some new elements like revamped silverware or buy new ones. If you are still new to this, start by purchasing complete tableware sets along with complimentary cutlery. 
We suggest having at least two different types of pre-selected or personalised tableware sets to suit varying themes. You can go for nordic designs having rich or neutral coloured components or traditional sets made of locally sourced materials like wood or copper. Whatever you choose, always remember that it should not just look good but also be functional and practical. 
Step 3 – Focus on fabric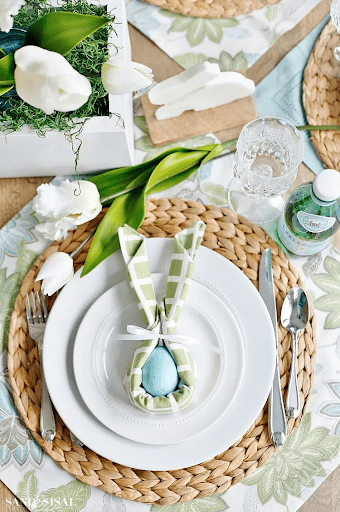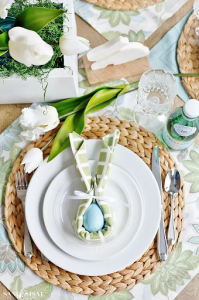 Setting a beautiful table becomes much easier when you choose the right type of fabrics for your table cloth, table runner, placemats and napkins. Depending on your selected theme and tableware, choose a complementary or contrasting fabric. 
If you have an ambiguous colour palette, mix and match funky prints and be bold in your selection of fabric material. But if you prefer a simple table setting, go for monotone linen made of breezy material. Focusing on achieving the perfect look and feel for your utilised fabric can be a game-changer when setting tables. Not only can it enhance your tablescape, but the perfect linen shows that you have put a lot of thought and effort into creating an amazing experience.
Step 4 – Choose your centrepiece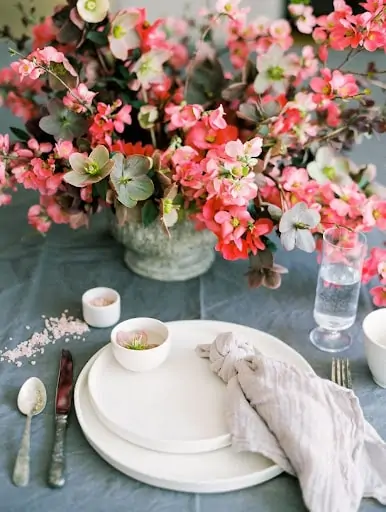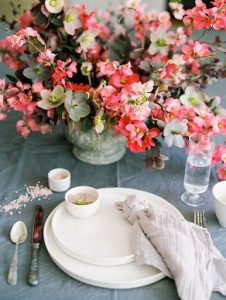 Once you have set the table with your desired tableware and fabric, follow the theme and add in a centrepiece. This will not only enliven your tablescape but also get rid of any awkward negative space left in the middle of the setting. 
You can simply put some fresh flowers in a vase or layer vases of varying heights with different complementary flowers and place them down in the centre. For an evening setting, you can use candles or even fairy lights around a structured centrepiece such as an abstract figurine. Let your selection reflect a personal touch to complete your perfect table setting. 
Step 5 – Finish with dessert and drinks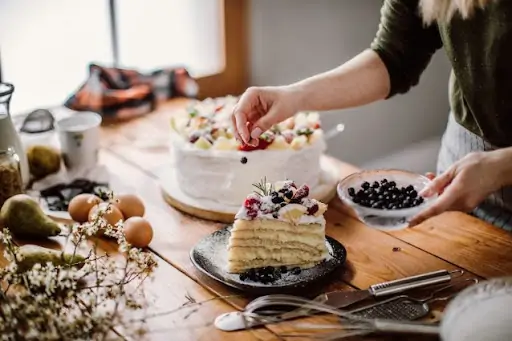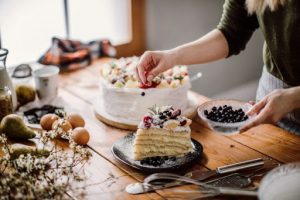 Placing food on the table while maintaining the aesthetic of your tablescape can be tricky. To hold on to the theme, place your drinks and desserts optimally. You can either display your desserts independently beside your place setting or set them up on a multi-layer stand next to the centrepiece. 
As for your drinks, you can set your glasses next to your place settings and the bottle or jug near the main food display or desserts. Incorporating the drinks and desserts as a part of your beautiful table setting can enhance the experience of dining as a whole. 
Bonus – Instagrams to follow for inspiration
A simple everyday meal can become a decadent and wonderful experience with the right table setting. If you need inspiration but don't know where to start, you can follow these 3 amazing Instagram accounts to learn more about tablescaping.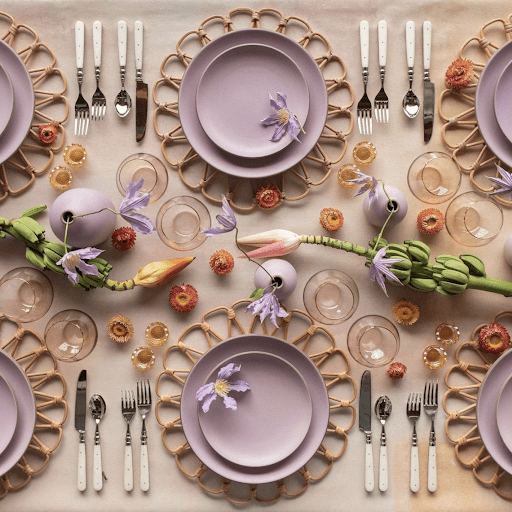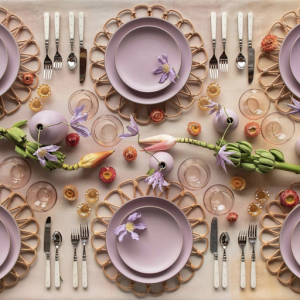 When you browse through their magnificent Instagram account, you will see the real beauty behind creating a tablescape. The play on colours, styles, textures and materials are fascinating and truly a treat for the eyes. You can learn how to turn a boring tablescape into a flowery dreamscape to complement your cutlery and turn every meal into a joyous experience.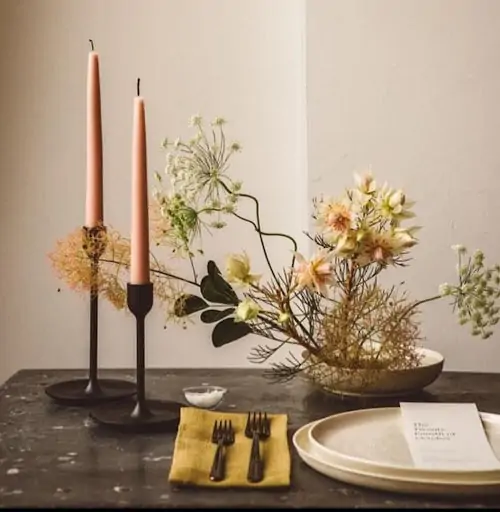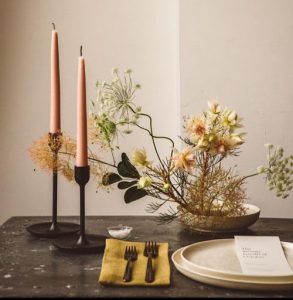 Liz McQueen and Andie Beall are the creative masterminds behind the beautiful table settings featured on their Instagram account. From bold, beautiful cutlery to centrepieces inspired by the changing seasons, you can find them all. 
Their ability to mix and match colours while keeping it simple is what makes these table settings truly unique. So next time you go shopping, take inspiration and don't be afraid to spice things up by getting something unassuming for your tablescape.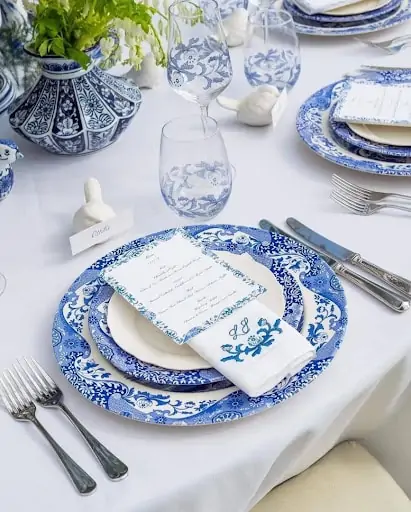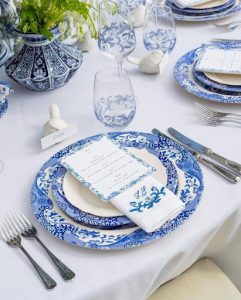 If you are looking for something simple but elegant and sophisticated, Oilbhe has got you covered. Soft neutrals and pastels, complemented by tinges of darker colours and simplistic patterns can be seen throughout her designs. You can scroll through her Instagram to enjoy a soothing experience of tablescapes with character. 
Why a tablescape? 
This pandemic has caused most of us to become homebodies and with the lack of outdoor activities, your life can become pretty dull and drab. So to brighten things up, you need to be creative and put an effort into your everyday habits. One easy way to do this is through creative table settings for a more immersive dining experience right in your home. It's because a beautiful tablescape can tell a story that makes the meal all the more memorable.