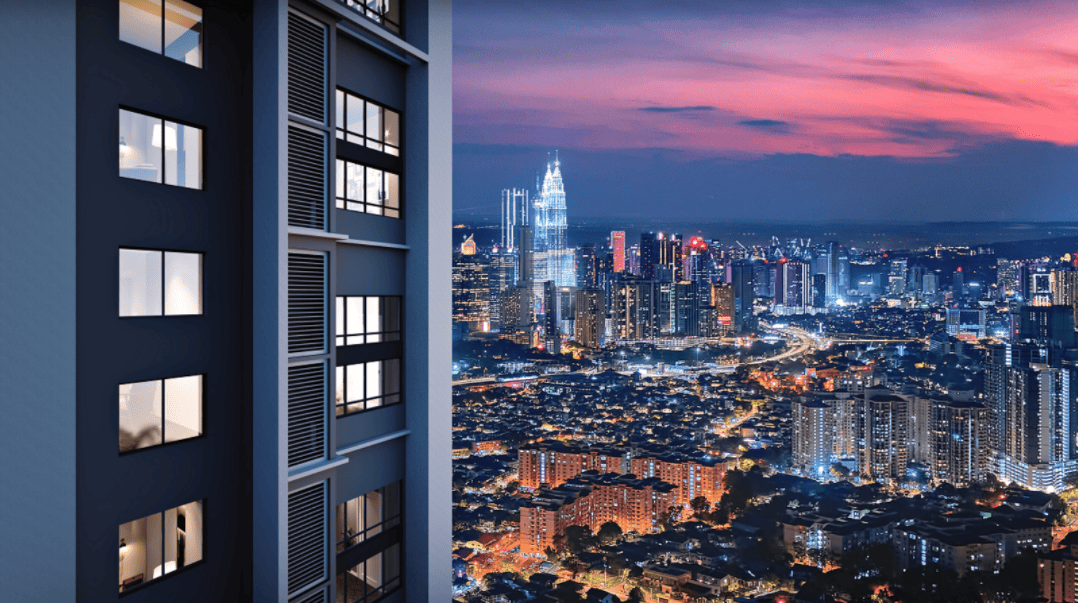 Astrum Ampang: Where Elevated Living Meets Breathtaking Views of KLCC & the Skyline
Discover Astrum Ampang: Where convenience meets luxury in Kuala Lumpur. Immerse yourself in seamless connectivity, spacious living, and a vibrant neighbourhood. Experience the epitome of modern living at Astrum Ampang and unlock a lifestyle like no other. Get ready to be captivated.
Kuala Lumpur, the vibrant city known for its bustling metropolis, has just become even more exciting with the unveiling of Astrum Ampang's latest Transit-Oriented-Development (TOD) masterpiece: SOHO Suites 2 (SS2). With a proven track record of full take-up rates for their previous offerings, including the highly sought-after SOHO Transit 1 and 2, and SOHO Suites 1, the anticipation for SS2 is reaching new heights.
Unparalleled Living Experience
Get ready to be mesmerized by SS2's 664 meticulously designed units, ranging from 450 sqft, each complemented by a minimum of one parking bay. Priced from RM472,000, these units promise a living experience that will leave you on cloud nine. Ascend to levels 10 to 37 and immerse yourself in the grandeur of 17-foot-high ceilings, offering an abundance of vertical space to fulfil all your aspirations. And mark your calendars for Q3 of 2027, when these marvellous units will be ready to welcome their fortunate residents.
Experience Seamless Convenience
Situated within a leisurely stroll of the Jelatek LRT Station, Astrum Ampang spoils its residents with a proposed covered pedestrian bridge, providing seamless access to the station. With just a four-stop train ride to the KLCC LRT Station and close proximity to the upcoming MRT station, commuting has never been this effortless. Plus, being a mere 4km away from the KLCC grants you swift access to all the fabulous facilities, amenities, and attractions in the heart of Kuala Lumpur. Astrum Ampang is the epitome of a convenient and attractive lifestyle.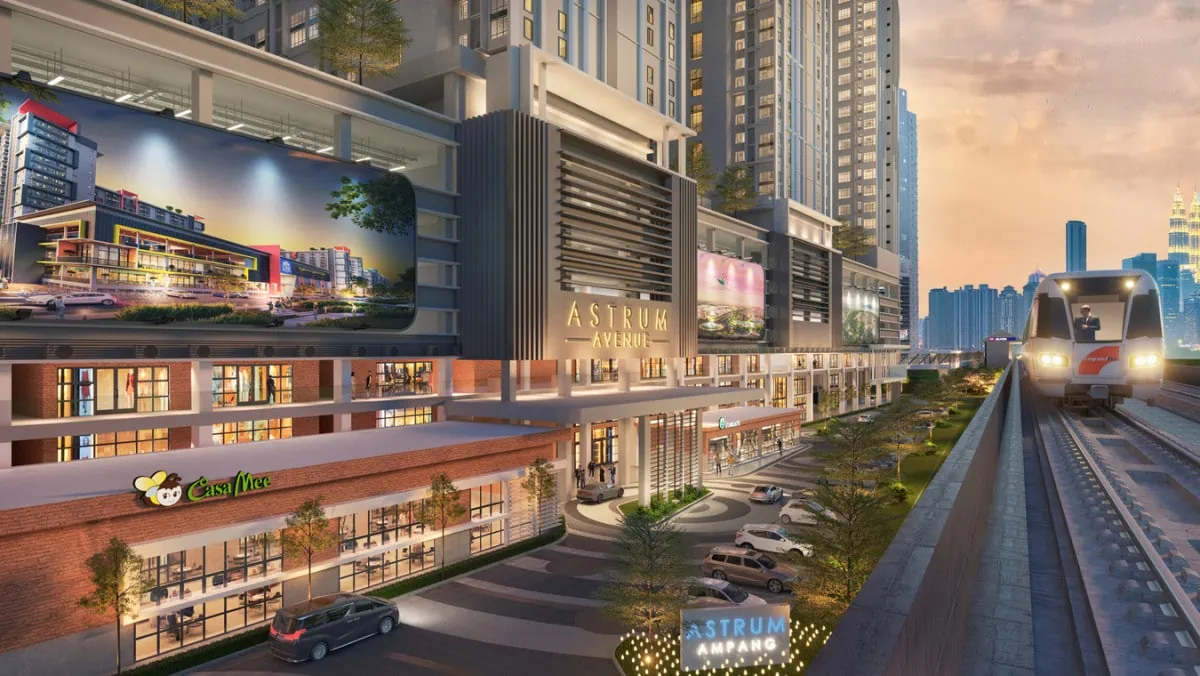 Astrum Ampang: Your Gateway to Seamless City Living, Just 150 Metres from Jelatek LRT Station 
Say Goodbye to Traffic Woes 
Astrum Ampang is not just about proximity to public transportation; it's also brilliantly connected through various highways and expressways, including the AKLEH, DUKE 1, MRR2, and SPE (previously known as DUKE 3). Say farewell to traffic nightmares and experience smooth sailing to and from your dreamy abode. Embrace hassle-free travel and enjoy the convenience you deserve.
Elevate Your Lifestyle
Await Astrum Ampang is on a mission to redefine smart living in a modern setting. Prepare to be amazed by the diverse range of facilities that will leave you in awe. From the state-of-the-art smart gym, making your fitness goals achievable, to not one, not two, but four invigorating swimming pools, Astrum Ampang goes the extra mile to provide you with an unparalleled living experience. And let's not forget the unique touch—a dedicated antioxidant room for your rejuvenation needs. For families, a delightful children's playground awaits, while entertainment enthusiasts can revel in the outdoor theatre. It's like living in a five-star resort without the hefty price tag.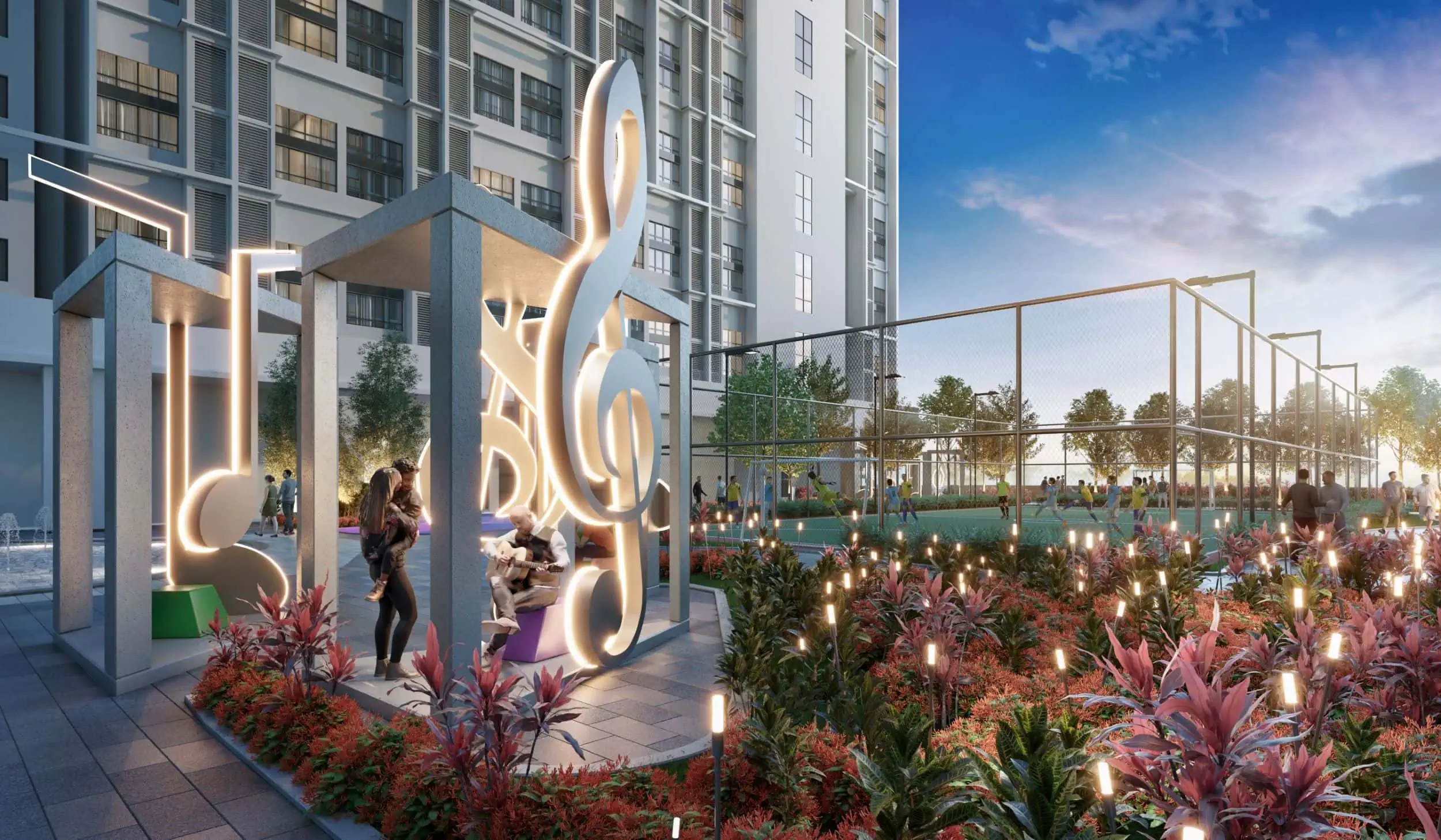 Harmonize Your Lifestyle at the Musical Pavilion, Where Luxury and Entertainment Converge
Convenience at Your Doorstep
On the ground floor, Astrum Ampang offers access to 27 commercial outlets, adding to the vibrant atmosphere of the area. Whether you're in the mood for a quick bite or a shopping spree, everything you need is conveniently located right at your doorstep. And for the ultimate retail and lifestyle experience, indulge in the newly completed Datum Mall, situated next to Astrum Ampang. Excitement and convenience go hand in hand. 
Everything Within Reach
Worried about proximity to essential services and amenities? Fear not! Astrum Ampang is nestled in a well-developed neighbourhood, providing easy access to Gleneagles Medical Centre, Great Eastern Mall, KLCC, Pavilion Kuala Lumpur, and a plethora of businesses, embassies, as well as private and public schools. Your every need is just a stone's throw away, making Astrum Ampang the ideal choice for those seeking a vibrant and convenient lifestyle in the heart of Kuala Lumpur.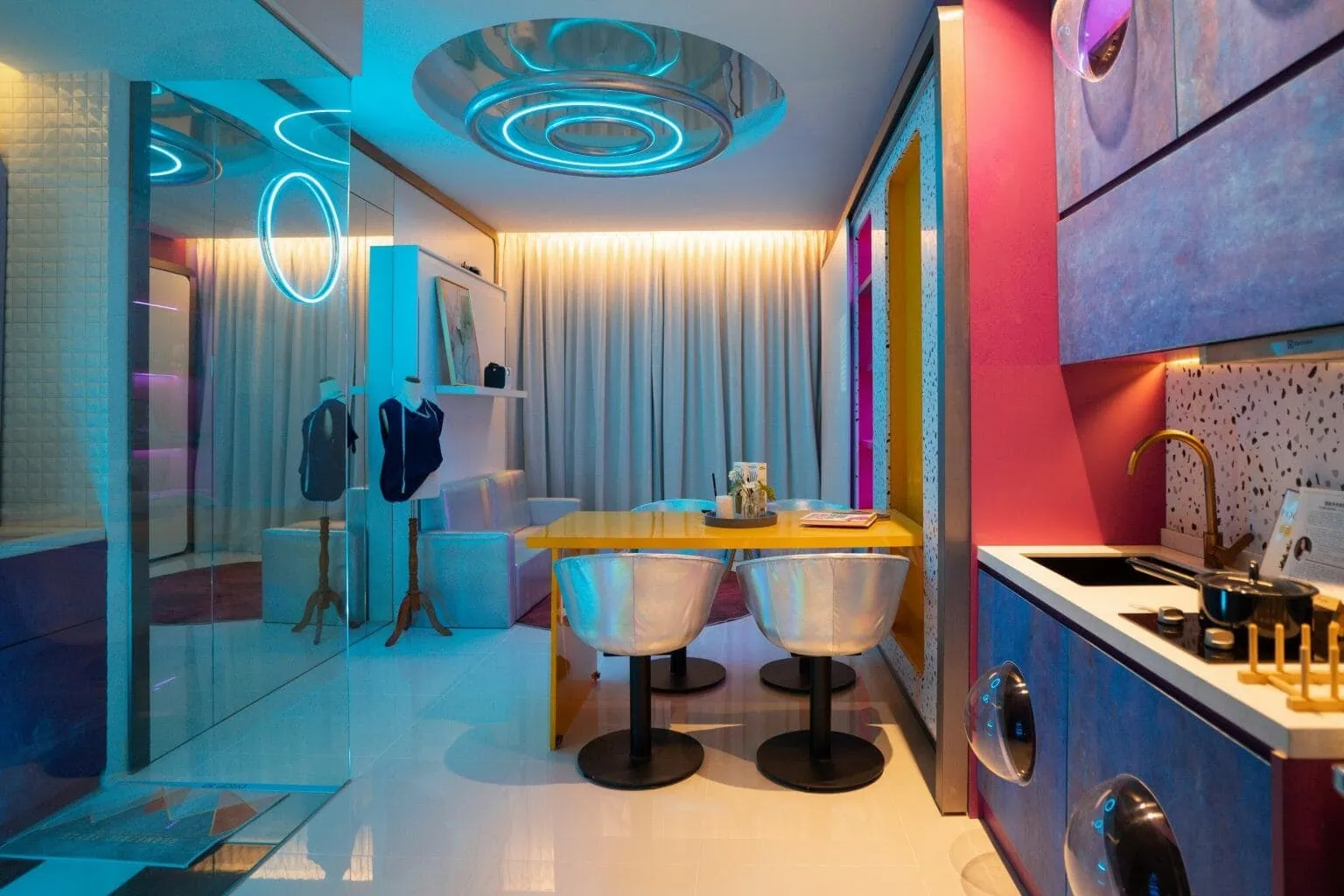 Step into a Galactic Oasis: Explore Astrum Ampang's Experiential Centre and Unveil the Extraordinary
Secure Your Slice of the Dream
But hold onto your hats because Astrum Ampang isn't stopping at SS2. They're already opening registration of interests for their next offering—the Serviced Apartments. With 468 units ranging from 570sqft to 1,030sqft, priced from RM637,000, this is your chance to secure a slice of the Astrum Ampang dream. Tower M, from levels 10 to 47, will house these remarkable units, estimated to be completed by Q4 of 2027. Prepare to be swept off your feet once again!
Don't miss your chance to be a part of this extraordinary journey. Embrace the perfect blend of luxury, connectivity, and unmatched amenities. Discover Astrum Ampang today and unlock the door to an exceptional lifestyle in the heart of Kuala Lumpur. To know more about the property, visit www.astrumampang.com.
Click the link below for more awe-inspiring content!
Indochine Architecture: Celebrating Culture And Design