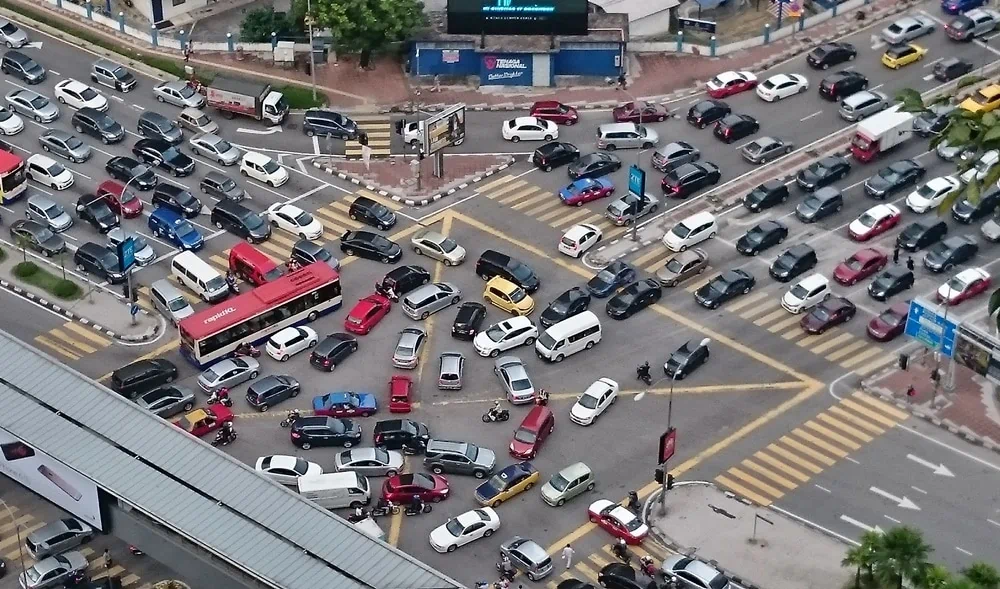 Time is another cost that we pay for the traffic, and it is priceless. Source: piston
TODs as a solution to traffic jam
Congestion leads to various problems
Owning a car incurs a hefty costs to oneself and also to the environment
Astrum Ampang is the first TOD and SOHO Transit in Malaysia
Being a journalist, one is perpetually riding on a wave of adrenaline, rushing from point A to point B, covering hair-raising events or interviewing flighty politicians. Time is of the essence, and my knowledge of the LRT and MRT stations is essential to bypass the treacherous roads of Kuala Lumpur.
When night approaches, I will retire from work by taking a seat by the road along Ampang, watching as the bumper to bumper traffic creeps by. People would point out that there is no peace to be found in this smog-filled vista, where squealing tires and angry honks make up the background noises.
But I derive a certain pleasure in acknowledging my freedom, which is made apparent by the people around me who are trapped in the traffic. I am bathed in lovely lights, which transitioned randomly from red, pink to bright orange, thanks to the rear lights of the passing vehicles. Curiosity takes over me. 
I needed to know how things work, or in this sense, how things do not work. How did the city folks come to accept this? Traffic jams have been happening since forever. Perhaps that was an overstatement. 
But congestions happened the very moment urban living was conceived. We had many decades to think this through, so not having a solution is not a viable excuse. Or perhaps we enjoy paying mechanics for our car maintenance, thanks to our gears and engine grinding out from the stop-move, stop-move motion.
It reminded me of my conversation with Mr. James Bruyns, Chief Operating Officer of Setia Awan Group Central Region, who convinced me that transit-oriented-developments, also known as TODs, are among the solutions to this problem.
That was during my video interview with him a few weeks back. His authority on the subject is admirable, considering that his organisation is currently building the first TOD and SOHO transit oriented development in Malaysia, also known as Astrum Ampang. Sounds impressive and it is.
I am aware that the concept of TOD is not a new one, which denotes a development that is accessible to the public transports like LRT or MRT.  Many savvy developers have marketed their products as TODs, making the term rather convoluted.
James explained that any mixed development within a 300 metres radius of an existing station is entitled to be gazetted as a TOD. The development in question can be linked to the station from the side, top or through a dedicated walkway. Finally, the term is clear to me.
As for Astrum Ampang, it is connected to the Jelatek LRT Station via a 150 metres covered walkway, which is just 4 train stations away from KLCC, and the station is just one stop away from the upcoming MRT 3 station.
It isn't just the convenience that bears significance here. James said cost savings and environmental concerns need to be brought into the equation if we are to fully appreciate the presence of TODs.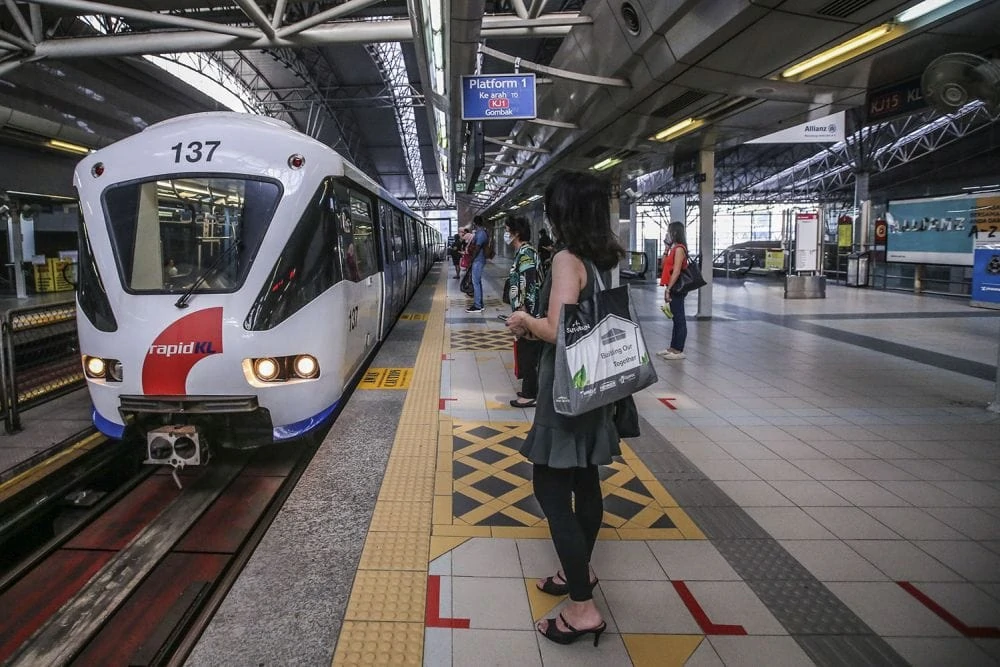 Rail transports are capable of reducing over 34,000 tonnes of carbon dioxide annually. Source: malaymail 
Car upkeep, road tax, petrol expenses, these are all the things we bear to hold ownership over a car. Hey, this guy is right! All that adds up to a substantial amount that could have been utilised for other means. 
I am certain the mechanics and petrol companies hold a secret grudge against public transport. Since I'm good with the LRT routes, all I need is to pay for a good pair of running shoes. Getting up, I dusted my pants and chuckled to myself. The next station is quite a journey away. 
I'm usually an optimistic person, so I like to think that the exercise will do me good. But at times, I do wish it was nearer. You know, I'm not getting any younger. James did ask me if I am interested in owning an address in Astrum Ampang. I told him the only house I could buy were the ones in the Lego shop, not a real unit, or even more implausible, a unit in a mature neighbourhood such as Ampang.
Bypassing the roads through the usage of LRT and MRT stations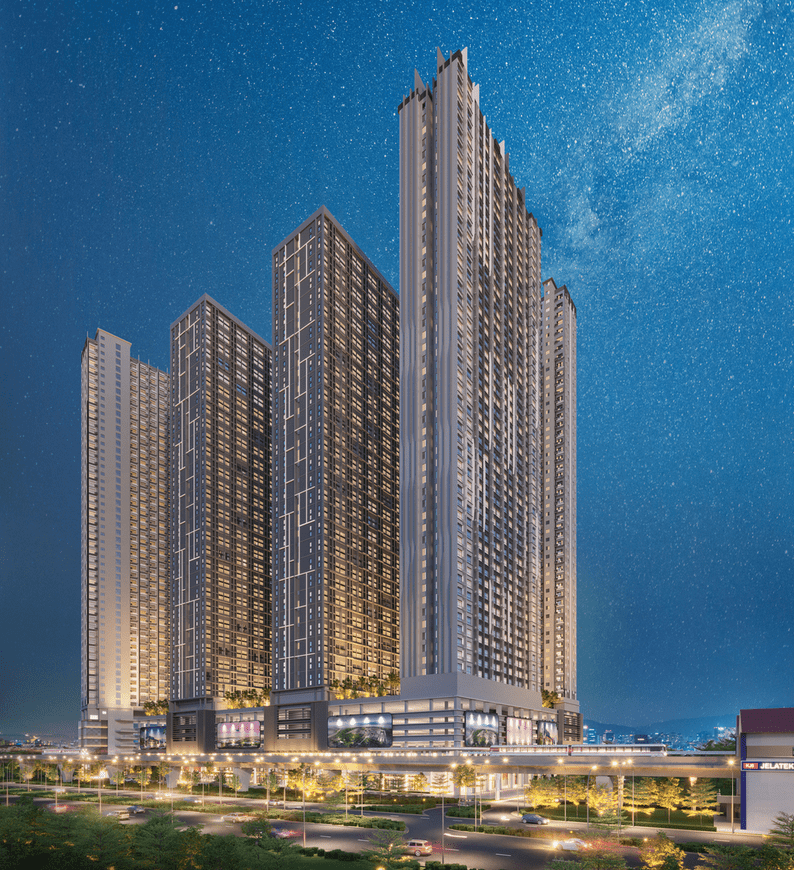 Astrum Ampang makes its mark as the first SOHO TOD in Malaysia. Source: astrumampang
He patiently added that Astrum Ampang is under the affordable category. Yay, guess I won't be selling my kidney to buy one after all. No, I have not considered this, but I am aware that humans can survive with just one kidney intact. Fascinating isn't it? Have you heard of someone who sold a kidney to buy a house? 
I hope not. Why are you giving me that strange look? However, there is a nagging thought in my mind, because I have heard that affordable high-rise properties are usually rundown. James yet again convinced me otherwise.
Apparently, there are over 60 leisure and wellness facilities at Astrum, ranging from a milky way pool, gaming room, outdoor theatre, co-working space and many others. I am big on facilities, so this is interesting.
At an affordable price of RM280,000, the SOHO units come with a built-up of 280 sq ft, with a private pantry, dining, work and bedroom area all coexisting with each other. A smart home system has also been seamlessly integrated into the unit. 
Does that mean I need to sing to get through the front door? You know I can't sing to save my life. Then there is the neighbouring Datum shopping complex to complement my daily needs. Definitely not your average affordable home. 
Okay, it seems like my days of living with my mom and dad are over. Wait, no! My mom and dad live with me. Got to get this right! As I speak, I am now riding the rail transport towards the central station, sweaty and really beat out from the 200 metres long journey. 
I sure could use a home nearby to a station. Right now, I am enjoying the smooth hum within the cabin as it hurtles above the roads that never sleep. What about you? Still stuck in the traffic?
Looking for more related article? Check them out here: