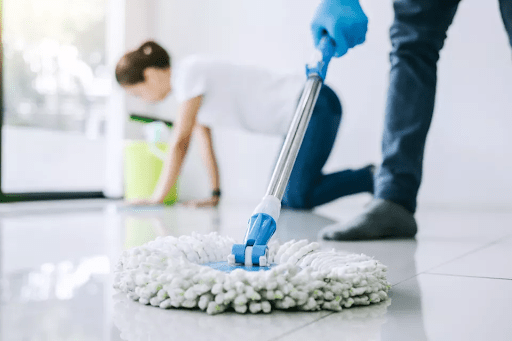 Sparkling clean floors are an integral part of any home but it should not be at the cost of your health!
Learn easy ways to make homemade floor cleaners that are chemical-free.
What's more, there are allergen-free and pet-friendly. Read on to find out more!
Imagine finally getting your hands on that floor cleaner the world was going abuzz with. Your favourite influencer is talking about it. The neighbourhood aunties can't stop bragging about it. Even the Queen of England swears by it! What's more, it's USDA, NPRA, FDA and WHO approved. 
It's a dream that you actually have it; the results are excellent. Your floors have never looked so clean; even Monica Geller has got nothing on you. But, here's the catch, just as you are starting to enjoy your pristine floors, your eczema flares up, then before you know it, you have begun sneezing like no man's business. Just as you are about to look for your allergy pills, your pets are puking all over that clean floor and now you have to rush them to the vet. Welp! That floor cleaner was definitely phenomenal, no doubts about that, but maybe not for you. 
So now you are left with that life-changing question; what do you use now? Nothing seems to work for you, and it's frustrating. Lucky for you, we have listed fantastic options which you can alter based on your needs. Anything for that sparkling floor!
All-Purpose Cleaner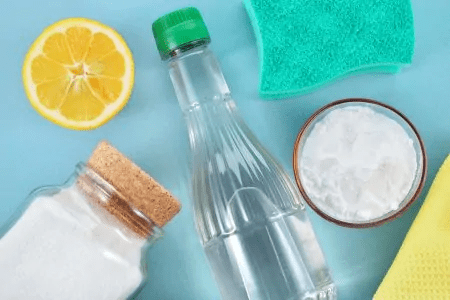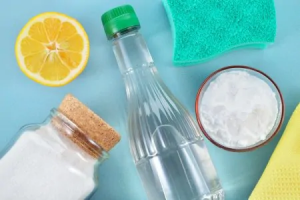 Just as the name insinuates, it's the versatile cleaner option for basically every type of hard flooring surface, from high-gloss linoleum to your beautiful straight-grained white oak. 
Ingredients 
2 cups warm water

½ cup white vinegar

¼ cup rubbing alcohol

3 drops liquid dish soap (make sure it doesn't contain any antibacterial ingredients, moisturisers, or oxygen bleach)

5-10 drops of essential oil (like eucalyptus) of your choice
Mix all ingredients in a large bowl, then add them to a glass or plastic spray bottle and shake like your life depends on it! Just kidding, but do make sure to shake it well. Spray generous amounts of the cleaner on the floor, then wipe with a mop and voila! Squeaky clean!
You can also mix all the ingredients in a bucket if you wish but be sure to dump any leftovers soon afterwards. This recipe is perfect for cleaning stains and leaving your home smelling like heaven. 
Note: If you have marble or granite flooring you should take more caution as vinegar is harmful to porous stones. A simple alternative would be mixing two cups of water and a teaspoon of Castile soap into a spray bottle and gently wiping away the soap residue with a mop. Also, do not swap Castile soap for liquid dish soap as it will leave smears and streaks on the floor and tears on your face. 
Wood floor cleaner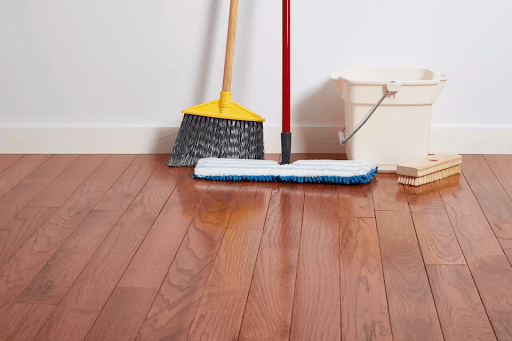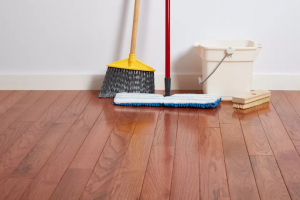 For that Instagrammable beautiful floor with a lovely sheen, you can almost see your face in it; this is what you need:
Ingredients
1-gallon hot water

¾ cup olive oil

½ cup lemon juice
Mix the ingredients in a bucket, and using a properly wrung-out mop, apply the cleaner to your floor, then allow it to air-dry. The hot water and the lemon juice will act as cleaning agents, while the olive oil will polish the floor for that flawless look.
Disinfecting floor cleaner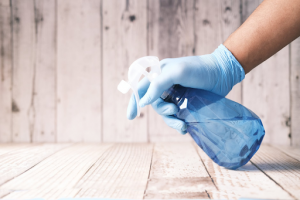 We're already in phase 102345 of the lockdown, and honestly ain't nobody got time for any nasty germs.  Regular deep cleaning is a must, especially if you want to keep your home and your family safe. This recipe contains Borax which you can get from hardware stores like Mr DIY or hypermarkets like Tesco. 
Ingredients
1-gallon hot water

¼ cup Borax
Mix everything in a bucket and stir properly to make sure the powder has properly dissolved then properly wipe your floors with this amazing solution for germ-free floors. It is also perfect for granite and marble floors if you want that dazzling shine. 
Borax can also be used as a pesticide or insect repellent, ideal for any problems. 
Laminate floor cleaner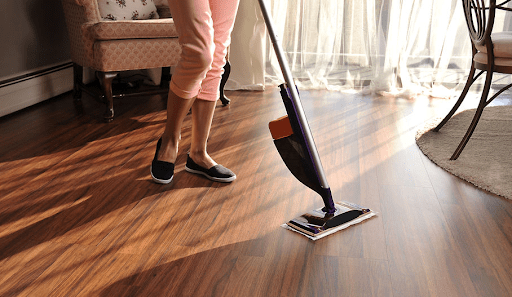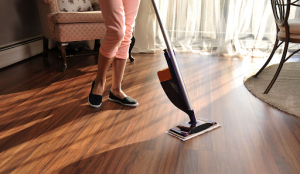 Laminated floors are known for being one of the easiest floors to clean though occasionally you might still need more cleaning power just to make sure they are always at their prime. 
Ingredients
2 cups hot water

2 cups vinegar

5-10 drops of essential oil of your choice  
Mix the ingredients then soak the mop in the solution for a few minutes. Gently mop your laminated floors and let them air-dry. 
You can use this recipe to clean bamboo flooring and even wash dirty walls too. However, you have to be careful when cleaning laminated floors as the wrong product can damage the gloss finishing and leave you with a whole array of problems and headaches you would not want to deal with.
Natural Tile floor cleaner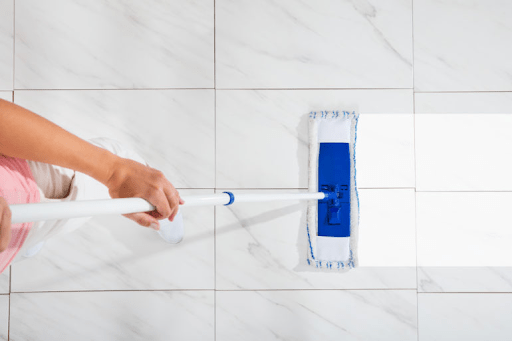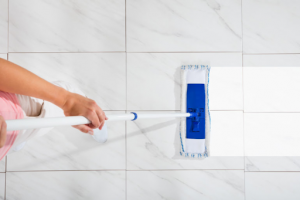 If you have tiles at home and would like to wipe away layers of grime, dirt and dust then this solution is for you. It's a gentle cleaner that will not leave a soapy residue on the floor.
Ingredients
1 gallon of hot water

¾ cup white vinegar

1 cup baking soda

1 cup ammonia
Mix in a bucket and stir well until the baking soda has dissolved. Pour the solution into a spray bottle then work one tile at a time to achieve maximum results. Mop the floor with a mixture of one cup vinegar to ten cups hot water and allow it to air-dry. 
Gleaming, germ-free, allergen-free and pet friendly floors
We have provided you with floor cleaners alternatives that you can use for sparkling homes. Not only can you modify them based on your specific needs, you can also rest peacefully knowing that your floors are properly disinfected and shiny. Let us know which option you liked best and how you have altered it in the comment section below. We would love to hear from you!