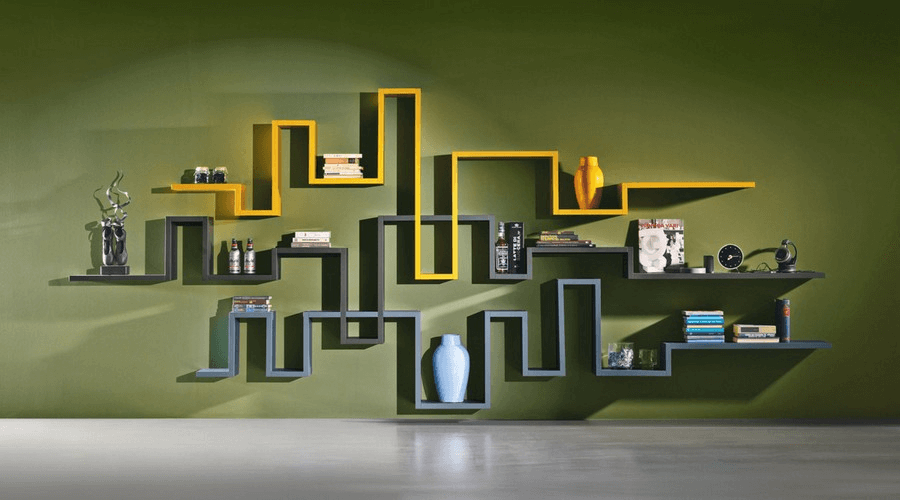 5 recommended DIY shelf tutorials, which consist of a Plant Wall Shelf, Industrial Pipe Shelf, Rope Floating Shelf, Belted Shelf and Hexagon Shelf
Video tutorial links are given for further explanation
Having an aesthetically pleasing and personalized wall shelf helps to create a unique identification for your home. At the same time, it also transforms an unusable area into a stylish and trendy space.
Here are five creative and handy wall shelves which you are able to DIY at home.
Plant Wall Shelf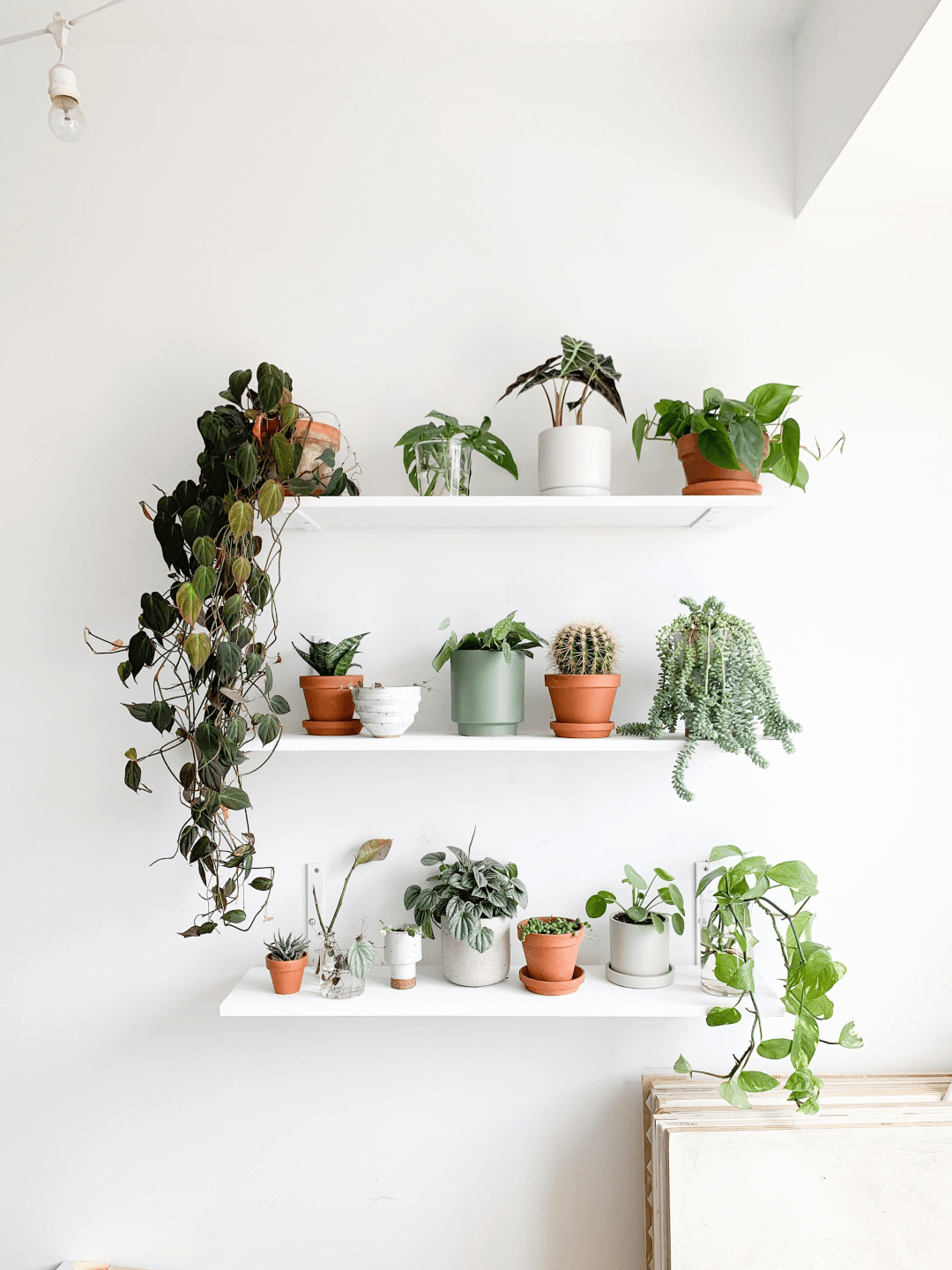 Having green plants at home can be a source of pleasure which helps you to feel secured and relaxed. Making Plant Wall Shelves is a special way of installing temporary indoor shelves. For people who enjoy indoor gardening, these DIY shelves will be best suited for them as they won't take up any floor space. Having green plants at home helps to improve the air quality and enhance the overall space appearance of your house.
Industrial Pipe Shelf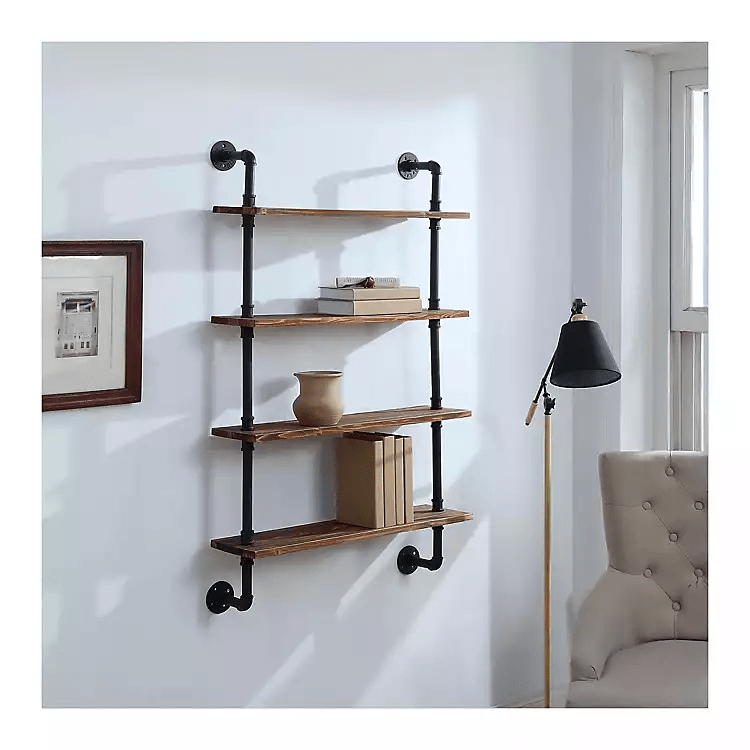 Making Industrial Pipe Shelves can be a way to achieve a modern, homey and rustic appeal for some of your favourite corners at home. For the industrial pipe, some people might prefer a more rusty feeling, while some prefer a clean and simple look. By making these shelves yourself, it ensures a personal and unique touch that matches the look you are going for.
Rope Floating Shelf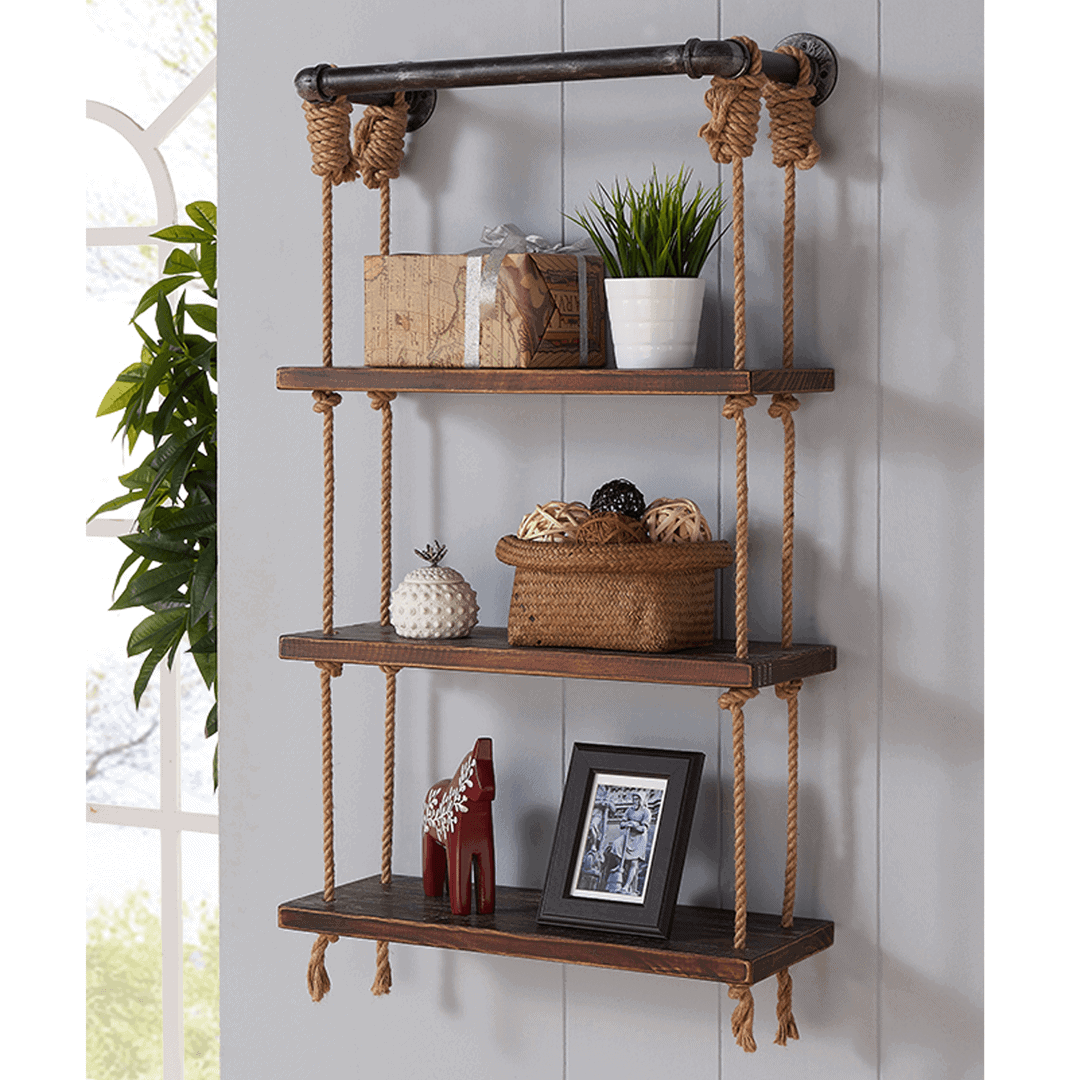 If you wish to add some simple decorations around your home such as photo frames, small plants, and souvenirs, this Rope Floating Shelves is definitely the best choice for you. The combination of ropes and wood shelves is stylish and trendy for modern interior designs. Both materials are widely used by many interior designers nowadays to pull off a simple and stylish look for a home.
Belted Shelf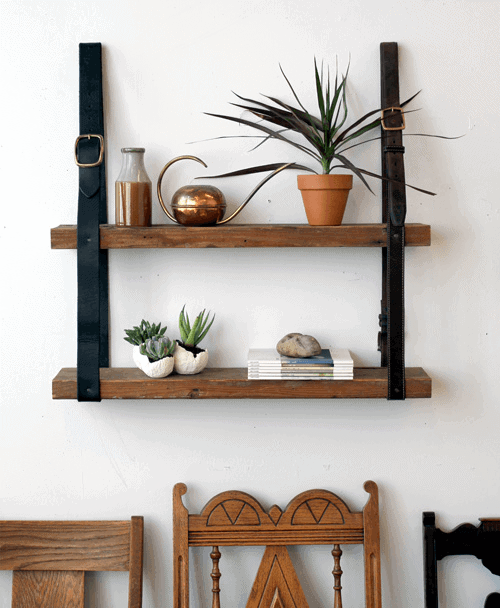 The Belted Shelves can also be known as the Leather Strap Shelves. The use of leather belts help to accentuate a strong personality, classy, and cool vibe for your house. You can always choose a different colour or material of belts that matches your own style and the design theme of your house. No matter if it's leather, braided or rubber belts, different belts will bring out their distinctive look to the entire design.
Hexagon Shelf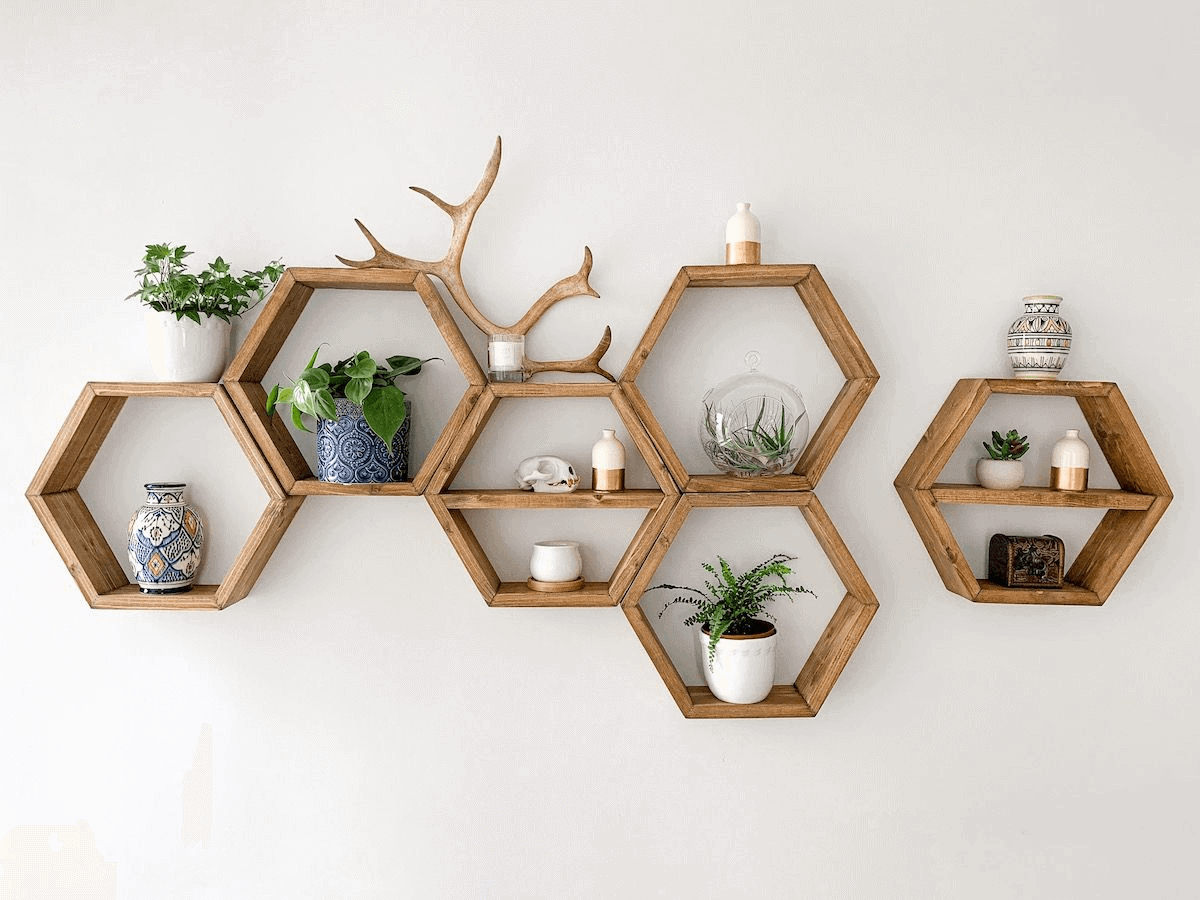 The use of wood makes each of the shelves look different and unique due to the natural variations in the grain of the wood. The Hexagon Shelves give people a modern and aesthetic feel. These shelves are suitable for people who like to display and admire their collections at home. With the Hexagon Shelves, all the decoration items can be neatly displayed and organized on the shelves.
These wall shelves are really fun and easy to make! What are you waiting for? Grab the materials and start this DIY project now!
Have you done other DIY projects at home? Tell us in the comments below!