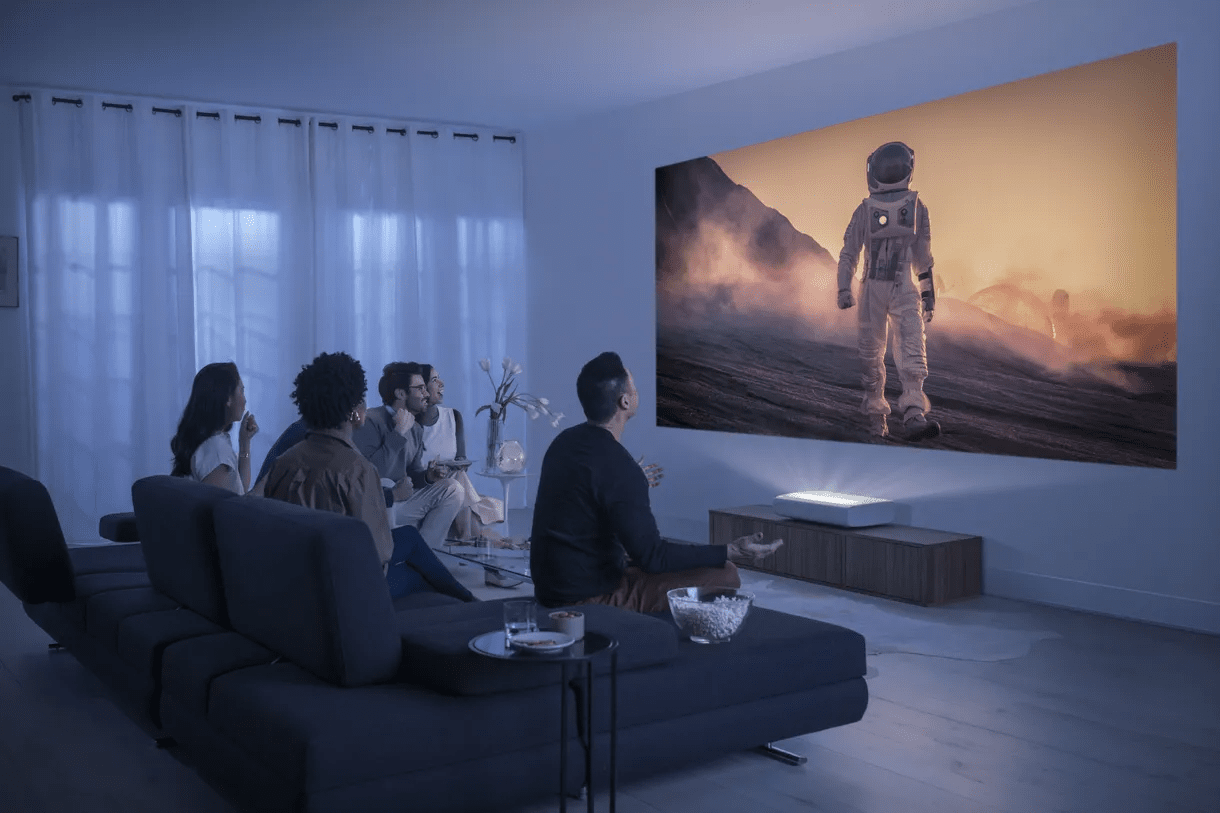 A good projector is a great investment. Source: Chaim Gartenberg
The XGIMI Z8X does more than look good
Don't underestimate the Xiao Mi Wanbo projector T2 Max's small size
Anker Nebula Mars II Pro is heavy with functions
The Lumos AURO Cinema Throw Projector can project from odd angles
Are you a movie addict like me? During the weekends, you could find me binge-watching Korean dramas and classic horror films at home in my bed. 
However, I often find that watching my favourite movie on TV is not satisfying enough. If you're like me, why not consider investing in projectors for that immersive cinema experience at home? 
Compared to a TV, it is way more versatile as you can adjust the screen size according to your desire. 
From having movies on your blank wall to family movie time in your backyard, it is fully customizable! Little do people know that our eyes also feel more comfortable watching a screen projection.
This is simply because our eyes get less strain from the reflected light of a projector if compared to the emitted lights of a TV. Therefore, I have compiled a few of them for your dream home theatre.
1/ XGIMI Z8X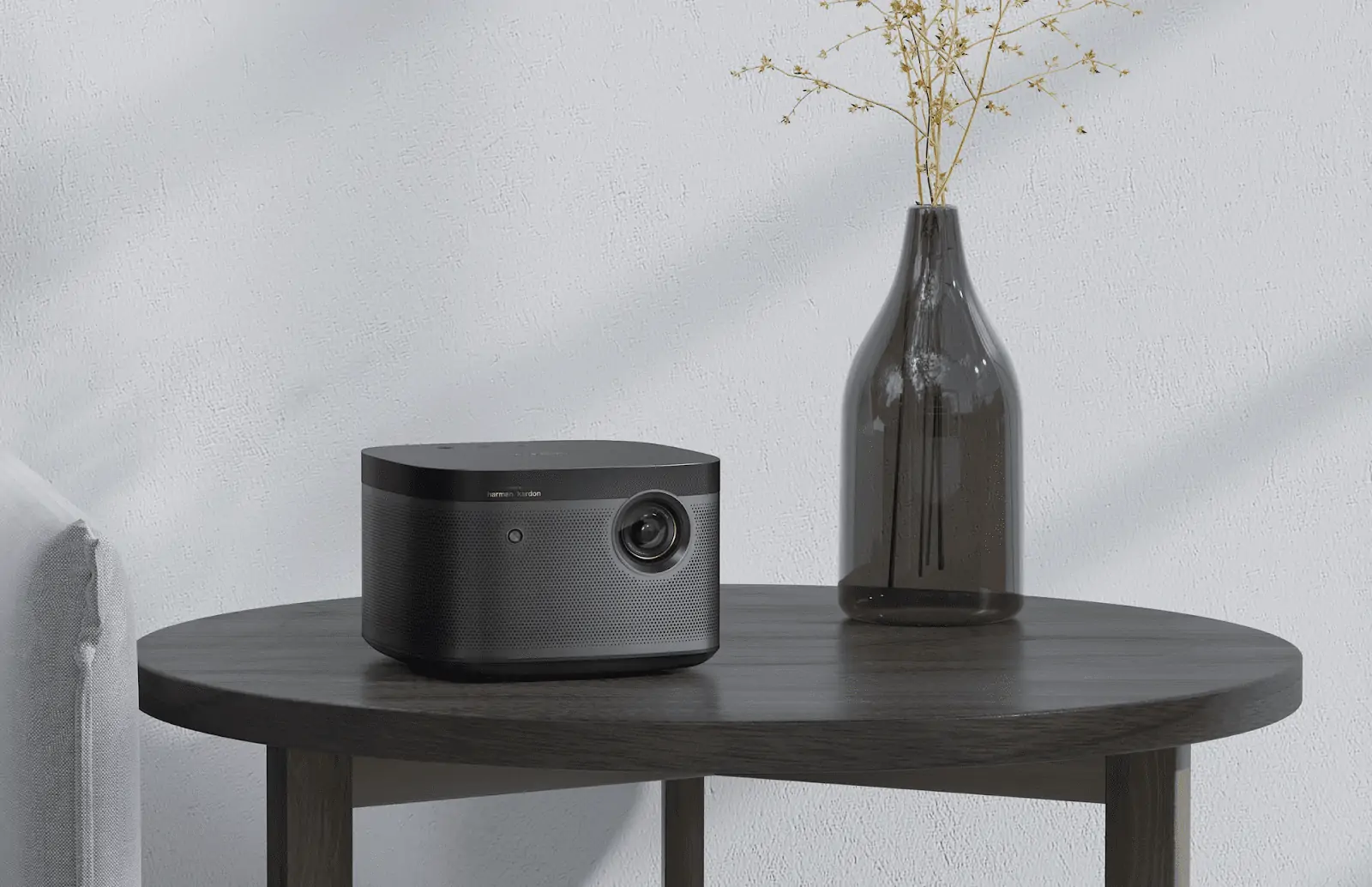 A top-notch gadget that could make a statement at your home. Source: ifdesign
Looking at the XGIMI Z8X projector, I was totally captivated by its black and gold design, coupled with its sleek appearance. 
Yet, looks aren't the only thing the XGIMI Z8X projector has. It comes with outstanding quality and a good deal of functions too.
Compared to the previous line of projectors by XGIMI, this one here has a built-in Golden Ear tuning team system and sound by Harman/ Kardon, which increases the sound cavity by 350%. 
It will have no trouble providing you with a theatre-like experience as you lay in bed with your favourite pizza in hand!
In my opinion, this baby might be a little pricey for those who don't have much for their budget. However, the functions are so worth it with the full-screen focus and brightness of the 1200 ANSI lumens, which is 60% better than their previous models! 
If you are someone who values a good theatre time at home, this is a penny-worthy investment to consider.
2/ Xiao Mi Wanbo projector T2 Max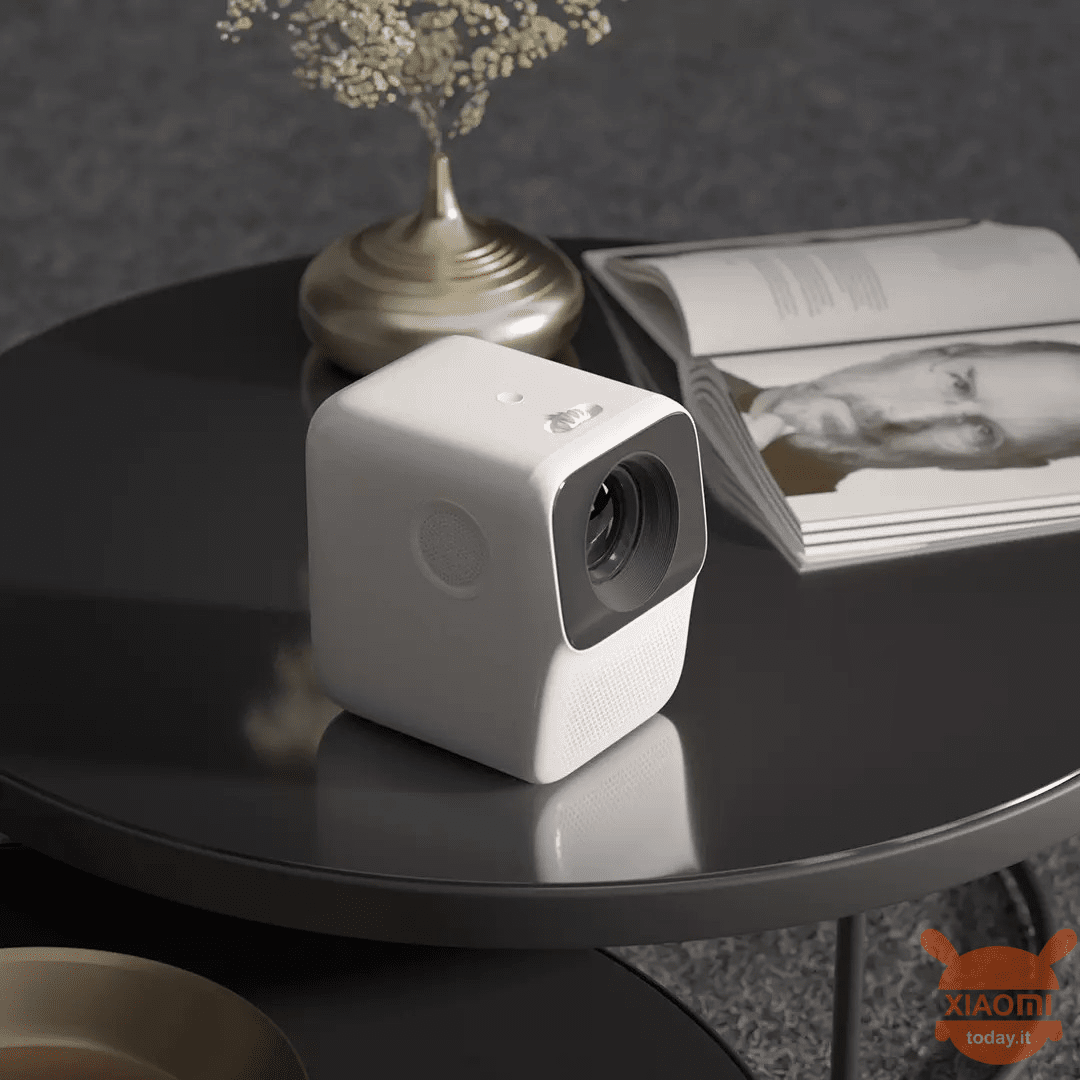 Who could resist this cute mini gadget? Source: Emanuele Iafulla
We simply cannot deny how mini and adorable this projector is! One of its highlights is the project range which can go up to 130 inches in just a distance of 3.8m. 
It is very impressive to have such a small gadget create such good quality visuals and brightness.
I know most of you might be concerned about the smart features of this device. Worry not, you can easily watch movies and TV online with it and even connect your phone screens via Bluetooth. 
As for the built-in speakers, don't expect an immersive experience unless you connect it to your own external speakers. 
Personally, as long as the visuals exceed my expectations, I could see myself binge-watching Hunger Games happily with this affordable device. 
3/ Anker Nebula Mars II Pro
The Mars II Pro takes tech to the next level. Source: Andrew O'Hara
It might look like a handheld basket, and you're certainly right as it can be carried around by a cloth strap.
Compared to the others, it has a distinctive edge, such as a higher native resolution and higher brightness, making it especially suitable for a backyard movie time after sunset with your loved ones.
I used to find it frustrating having to adjust the clarity of the lens in order to have a high-definition image. Nebula understood this problem and developed the autofocus technology that automatically adjusts and projects a razor-sharp image.
With this gadget, I can enjoy my caramel popcorns while letting the technology do all the work! Moreover, no extension is required as this projector has a built-in battery that can play up to three hours of movie. 
I don't want to be hypocritical about it, but its only flaw is that it weighs 1.77kg, slightly heavier than other projectors.
4/ Lumos AURO Cinema Throw Projector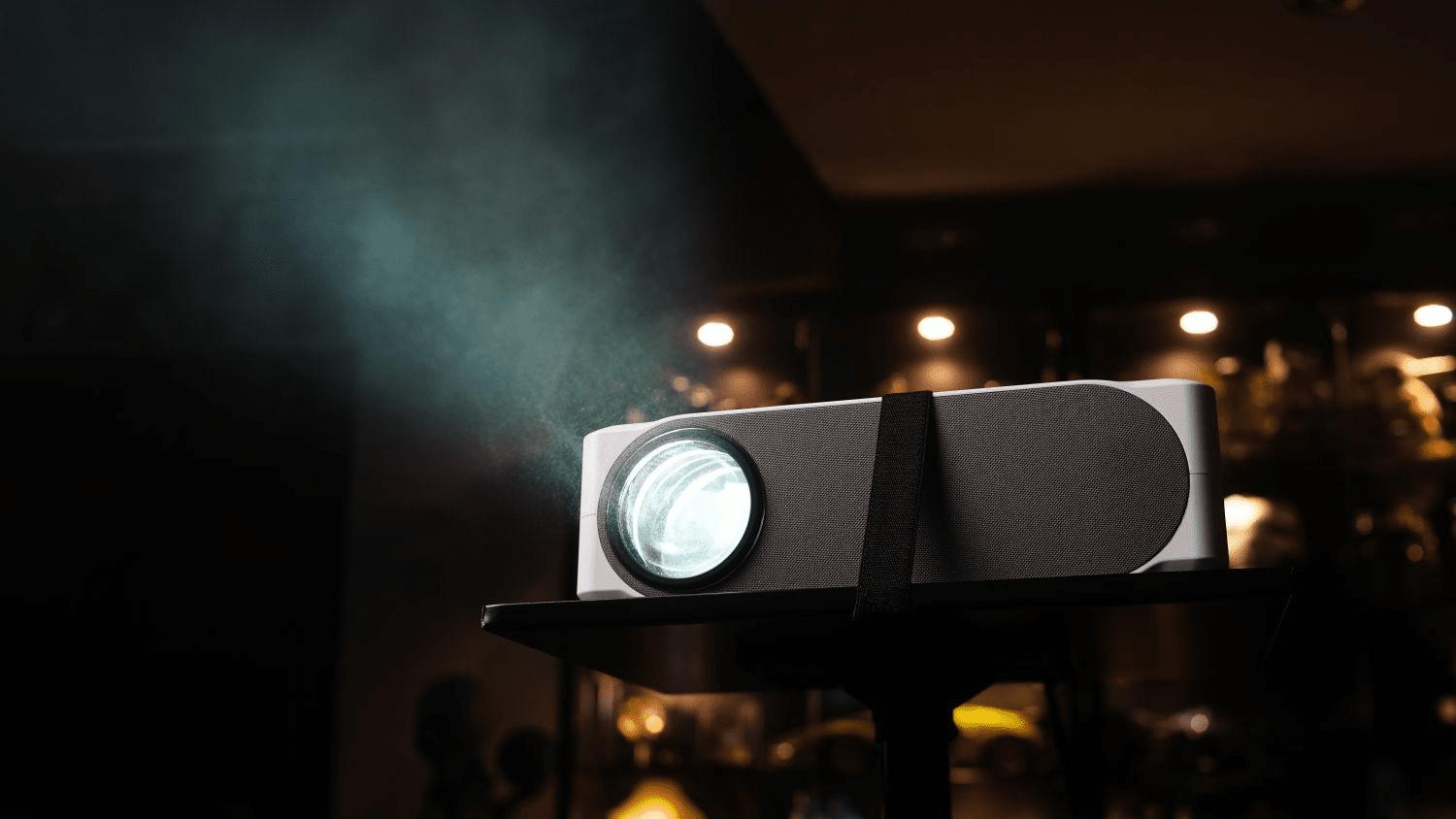 A projector with numerous features. Source: Geek Culture
Lumos Auro may not have an outstanding or amusing design, but they speak with their quality and practicality. It has a sharp and clear image with a display resolution of 1080p with 6000 lumens of brightness. 
Compared to the other brands with high price tags, this one with its superb quality is worth the money. Do you know that it comes with keystone correction too? 
I find this feature extremely beneficial as it solves the problem of positioning it in the middle of a room, which is not practical for a smaller space. 
With this, you could simply place them at the side at 30 degrees while projecting in sync and horizontal. Isn't this fantastic?
Which projector has caught your eyes?
After learning about the distinctive features of all these projectors, I believe you know what to place on your future bucket list. 
A suitable projector will bring you and your loved ones countless joy and remarkable moments. Share your favourite projector in the comments below and tell us why it is your choice.
Looking for more related article? Check them out here: