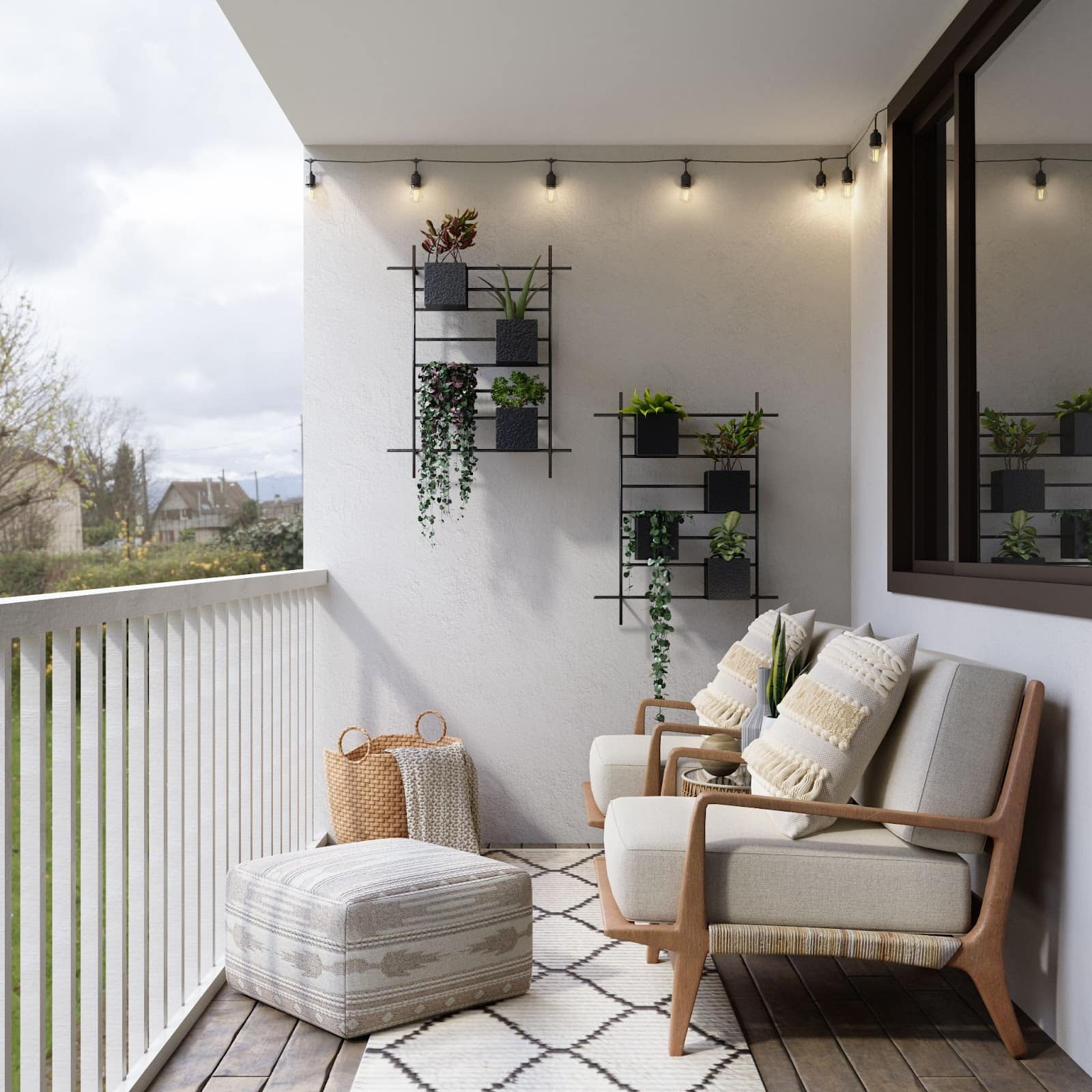 Let's give a shout out to 2022 with a new and stylish balcony design. Source: Spacejoy
Are you planning to have a dream makeover for your balcony?
The balcony is a unique space as you can enjoy the outdoors while being indoors.
Here are 4 balcony design trends for you to have a look at.
It is hard to find a getaway from work when you live in the city, being surrounded by a maze of concrete and bustling roads. That is why we city folks particularly relish the balcony area, as it gives us the impression of space without needing to venture outdoors.
Furthermore, owning your own balcony design is like having an opportunity to unleash your creativity as you build your dream paradise. The arrival of the year 2022 also ushers in a new set of styles to brighten our lives. Hence, we have arranged a few balcony design trends that will enhance your space. Do check them out!
1/ All that leafy goodness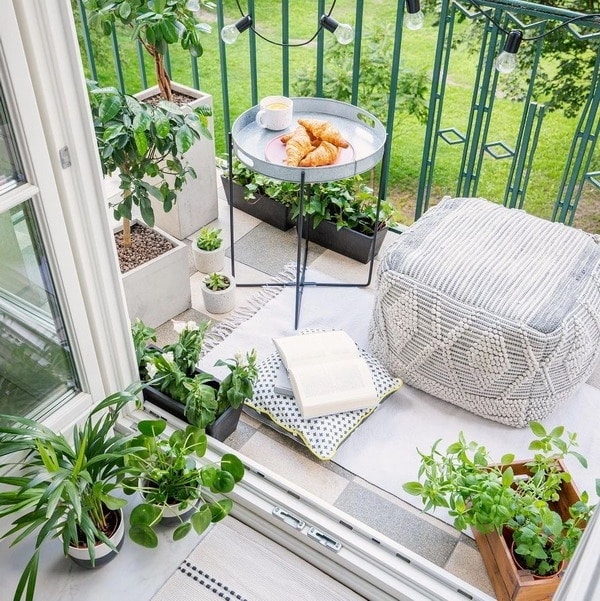 Want a quick, cheap way to bring nature to your balcony? Potted plants, that's what! Source: NewDecorTrends 
Do you have a boring balcony? Just throw in a couple of potted plants, and your balcony should brighten up considerably. There are various plant options for you to choose from, such as succulents, staghorn ferns, and creepers. Mix and match. Play around before you commit to a certain look. It is all about creating your own style above ground.
Don't worry your head out if you are not a plant parent. The kingdom of flora is filled with hardy species that require little love. Herbs like sage, rosemary, and thyme are easy-peasy to grow, but they do require some sunlight. For those lazy bodies who often neglect to water their plants, a cactus or snake plant will be your spirit animal…or spirit plant, whatever. The idea is to turn your balcony into a miniature garden where you can experience some zen and peace. 
2/ Caribbean style design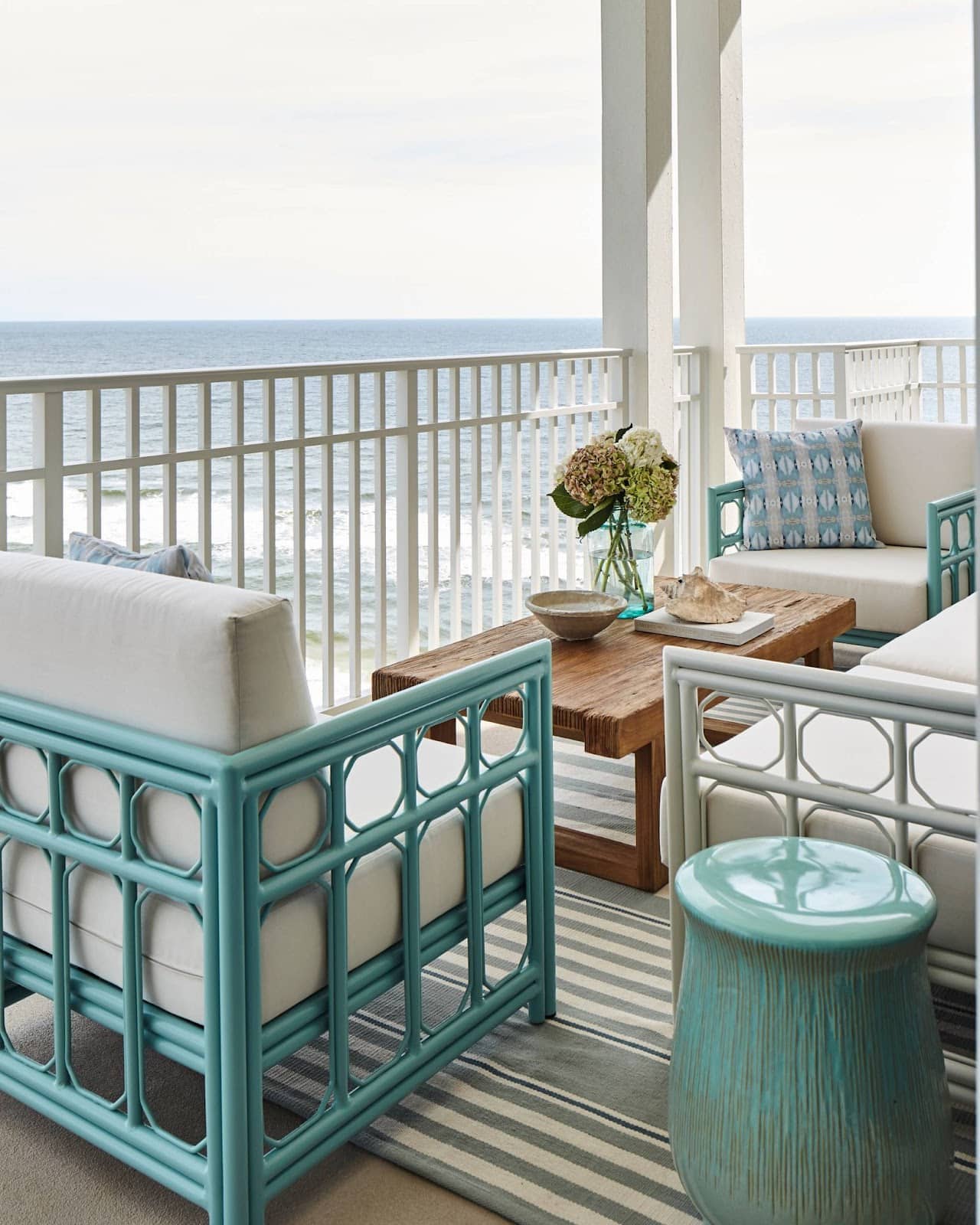 Travelling is out, so let's turn our homes into that tropical island we always wanted to visit. Source: Perdido Key
We are not talking about the Pirates of the Caribbean, so fold up your Jolly Roger flags, and keep them in a sea chest. Bright colours such as white and a combination of other natural materials are your choice if you wish to bring out the Caribbean style.
Combine them with bold colour schemes like turquoise blue, canary yellow and lively green as these key tropical colours reflect the island theme. If this is a little loud for your taste, then use cream or white colour for your balcony wall and pair it with furniture of vibrant colour. It will bring a light beachy vibe to your balcony. Then add rattan chairs, wicker tables, gleaming bronze vases and woven pendant lamps for that rustic look.
3/ Scandinavian style design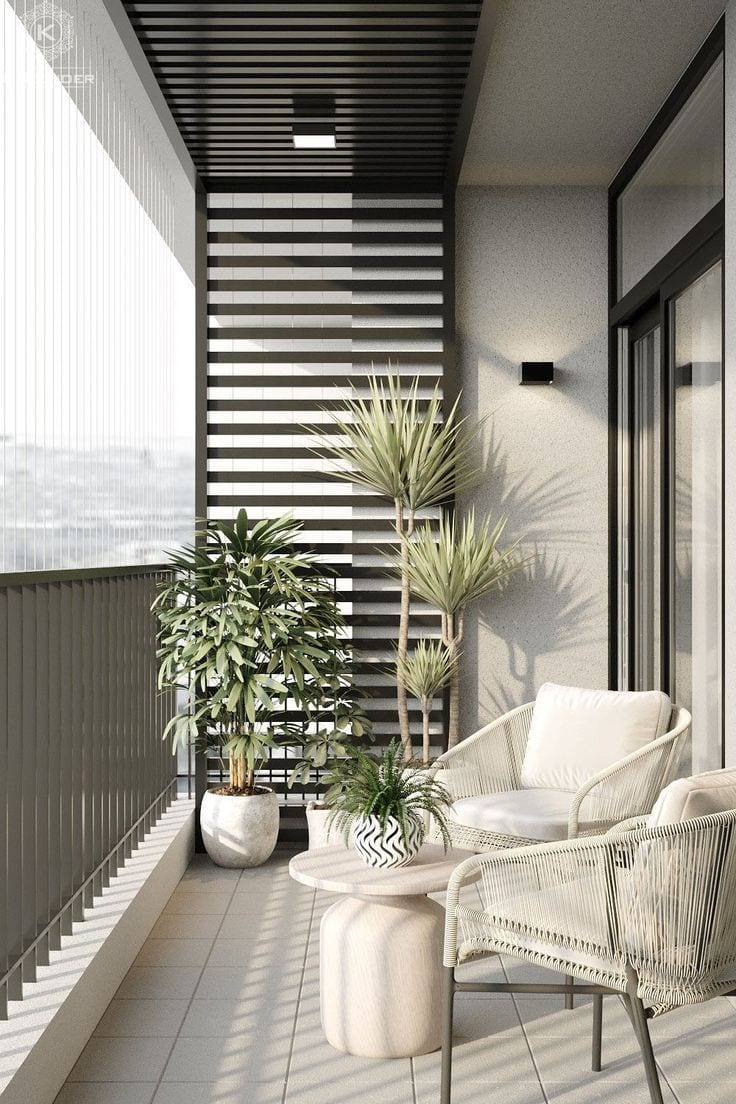 Bring the outdoors onto your balcony with this look. Source: k-render
Scandinavian design is so appealing because it evokes a sense of calmness that people often crave in their lives. This balcony style's clean and minimalistic design will work as a good destress station after your long hectic day in the office. Retain a clean look by selecting a lighter colour for your balcony space, and keep it sparse with less decoration.
Several pots here and there should do the job. With the Scandinavian design, wooden tones are your best bet as it effortlessly portrays the natural outdoorsy vibe. Where decorations or furniture are considered, pick hues such as grey-blue, blush and warm tan tones. A sleek chair and table with a matching colour palette would also be a great option.
4/ Cottage style design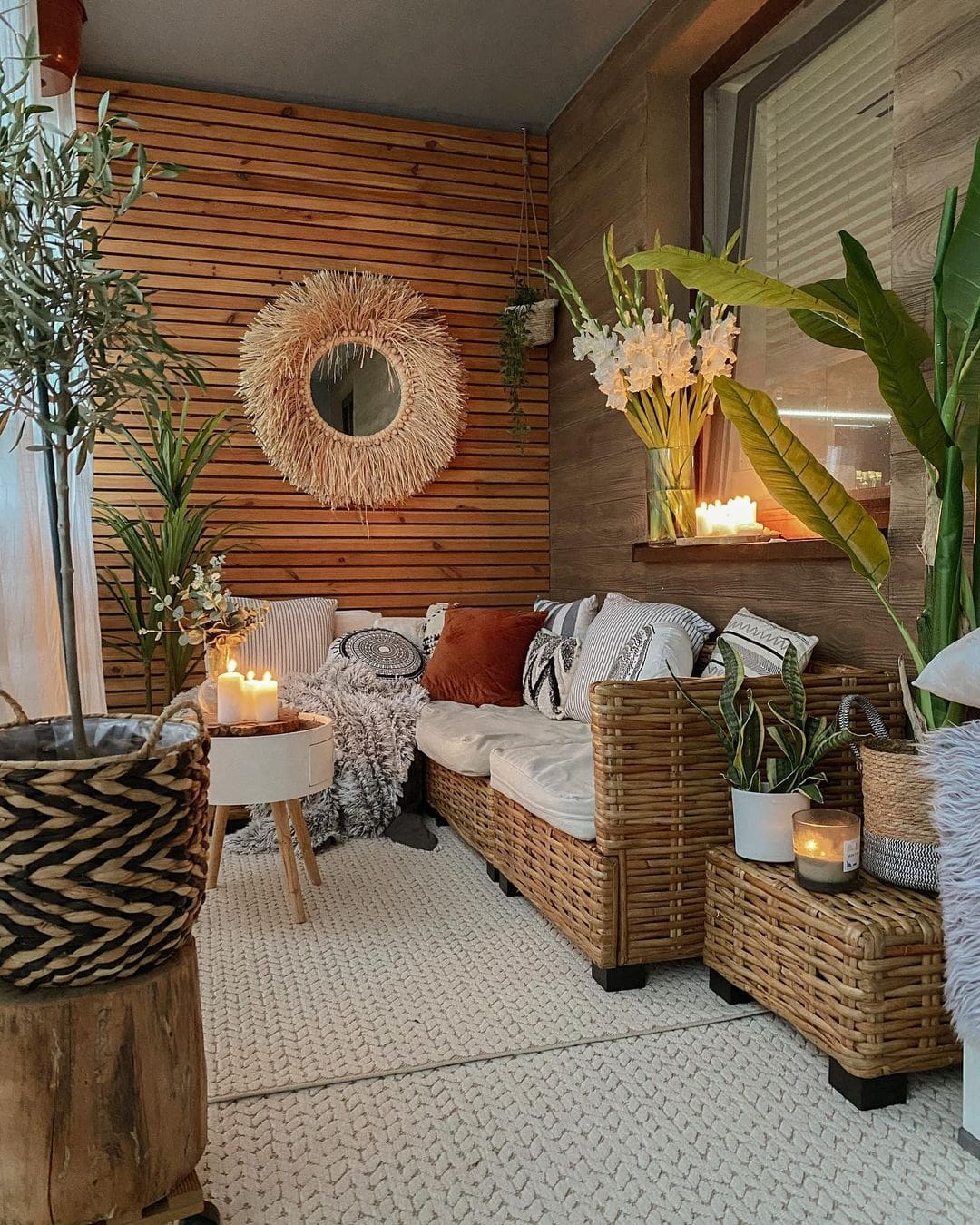 You could never go wrong with a home-alike balcony. Source: my_hygge_my_home
The cottage-styled balcony is all about creating a neutral, bright space that oozes a clean, sophisticated look. Just from the endearing photo above, we can understand why this style never gets old. This miniature cottage space unleashes a cosy and homely vibe that transports you away from the loud, brazen atmosphere of the city.
You can always start your base colour with white to avoid a strong contrasting colour palette. In that way, your balcony will not look dated with the wrong colour scheme.  Bring in materials like cotton, wool and linen to build around this cottage theme.
Wooden chairs, fluffy white pillows and vintage wall decor will further enhance it, creating a good contrast between the colour white and the accompanying natural elements. Now the only thing we are lacking is the smell of freshly baked bread. Heat up the oven!
Have you found your favourite balcony design?
Especially if you live in the city, you really shouldn't wait to turn your balcony space into that dream getaway. Whether it be the calming seas of the Caribbean, the homely cottage, or the minimalist Scandinavian, you should feel peace and comfort in your balcony. To keep it simple, choose the style that makes you, You!