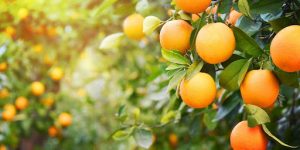 A common household fruit with some uncommon uses; Image via Shutterstock
Orange peels can turn your simple meals into a gourmet standard. 
Create DIY solutions with orange peels for your skincare regime, cleaning responsibilities and insect problems. 
Have you ever bit into a super tangy and delicious orange fruit and wondered, "if only I can get some sort of enjoyment out of the orange peels too"? Well, we're here to tell you that perhaps you can. 
Or maybe you've been throwing away the peels without a second thought. But with your groceries costing more and more these days, why shouldn't you make use of everything your orange fruit has to offer? 
As one of the most popular citrus fruits in the market, oranges give a surprising twist on how much you can get the most out of the produce. From infusing zested orange peel in your salt to being the key ingredient in a homemade insect repellent spray, the only limit to what you can do with orange peels lies in your imagination. 
We've listed six different ways you can fully utilize your orange peels. First, let's look into how we can use this vitamin C-rich ingredient in the kitchen. 
1) To soften brown sugar
Have you ever come across hard-as-a-rock brown sugar when trying to cream butter and sugar together for your go-to cookie recipe? If your answer is yes, and you don't want history to repeat itself, try placing orange peels in the brown sugar container. 
Using orange peels will provide the needed moisture that will keep your brown sugar from hardening. Now you no longer need to forcefully scrape the surface of the sugar just to use it in your baking. Doesn't that sound fantastic? 
2) Incorporate in homemade jams, tea and cake batter 
Feels like something is missing in your homemade jam and cake batter? Dehydrated orange peels can add an exciting kick to your concoction that will give Ina Garten a run for her money. 
You don't necessarily need a dehydrator for this: you can use an oven for 30 minutes at 95°C, or just leave them out in the sun. 
You can also add these dehydrated orange peels in hot water, and voila! A nice, steaming, and aromatic cup of tea is ready to be devoured. 
3) Season your salt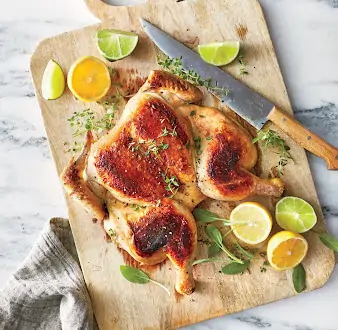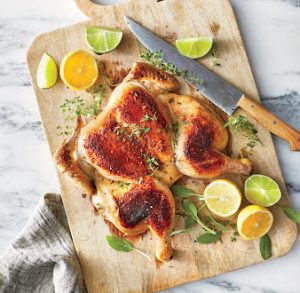 Step up your roasted chicken game with some orange flavoured salt; Image via Pinterest 
Salt, as the most basic form of seasoning, is pretty cheap. As you typically only find them in gourmet restaurants, flavoured salt has a more impressive price tag. But who has the money for expensive salt? 
With just four ingredients, you'll be able to wow some taste buds without forking up an entire month's savings. To make orange flavoured salt, here's what you'll need: 
2 cups of coarse sea salt 

3 tablespoons of fresh rosemary leaves 

1 tablespoon of fresh thyme leaves 

6 oranges 
Follow these steps for the most flavourful finishing salt.  
Grab some rosemary and thyme, and wash them. Dry and remove the leaves from the stem. Finely chop the leaves with a knife or throw them in a food processor to speed up the process. 

Wash and dry the oranges and peel the skin into thin strips. You can also use a zester. Make sure not to overly-peel the skin as the pith (the white part between the flesh and the skin) will give a bitter taste. 

Squeeze the juice out of two oranges and remove any seeds. In a clean bowl, add the orange juice, zest, herbs, and sea salt. Mix well until the flavours are fully incorporated. 

Spread the mixture evenly onto a tray lined with a baking sheet. Turn the oven at 220

°C and place the tray inside. Bake for 30 minutes or until the salt is no longer wet. Stir once halfway through to avoid them from being burnt. 

Break apart any clumps and store the salt in an airtight container.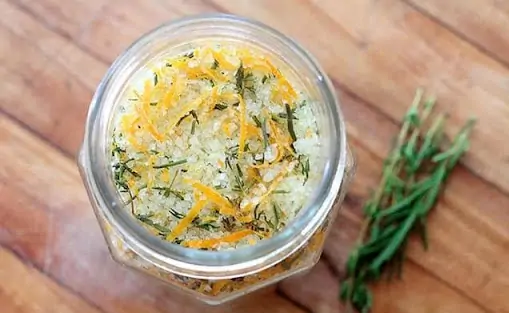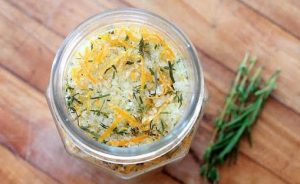 Season like a pro with some orange flavoured salt; Image via The Rising Spoon 
Flavoured salt makes for great gifts (psst. Christmas is just around the corner!), and you'll be able to surprise your guests with some michelin star dinner at the next gathering. This versatile seasoning is a great addition for your roasted chicken, pan-seared salmon, and homemade chips. 
4) Exfoliate your skin 
Loaded with antioxidants, it's no surprise that orange peels are also used in skin care. Can you imagine how smooth your skin will feel after applying this orange sugar scrub? 
The scrub is super easy to make and will last for months! Here's a list of ingredients you'll need: 
½ cup organic cane sugar 

1 tbsp dried orange peel, finely grated 

2 tbsp olive oil 

5-10 drops of sweet orange essential oil 
Mix these items until they're completely smooth.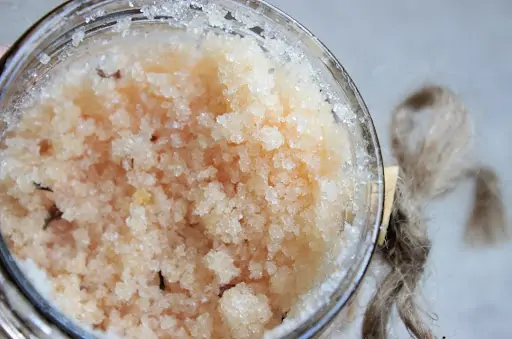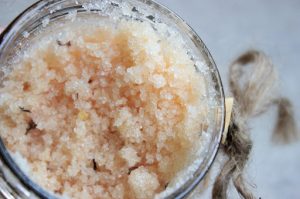 Homemade facial scrub bringing your self-care to another level; Image via CBD Medic
Once that's done and ready, just apply on your skin for your well-deserved self-care sessions. Make sure not to eat this scrub: we know it can be tempting! 
5) Clean your sink and stove top
If you haven't noticed, most store-bought cleaners are citrus-scented, and they're made with a long list of chemicals you never even heard of.  What if you can have the same scent but with zero harmful chemicals? 
With this one ingredient, you can get your sink sparkly clean and the stove top shining brighter than the sun. First, fill a mason jar with orange peels from about 4-6 oranges, and pour distilled white vinegar. Store in an airtight container for at least 8 weeks.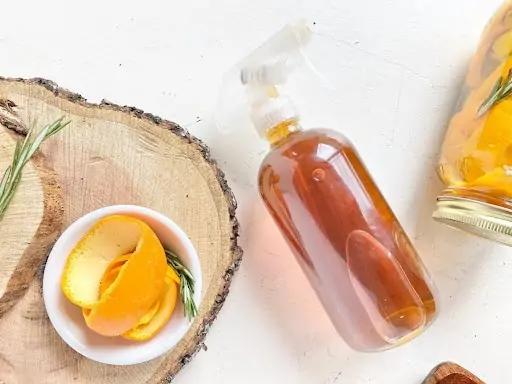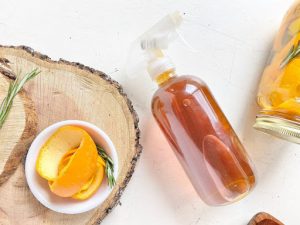 Get sparkly clean kitchen with this DIY orange spray, Image via No Waste Nutrition 
The longer the peels are infused with the vinegar, the better the smell will be! If you don't have 8 weeks to spare, just add some sweet orange essential oil drops to mask the vinegar smell. Next time your kitchen needs a little TLC, spray the solution and wipe with a damp cloth. 
6) Repel insects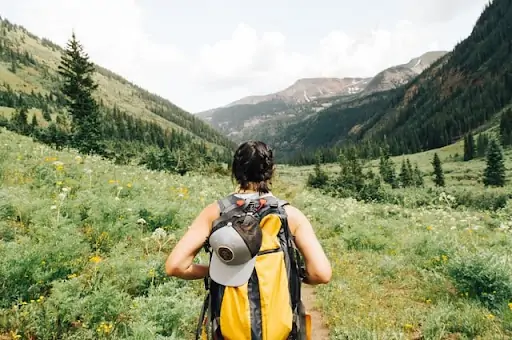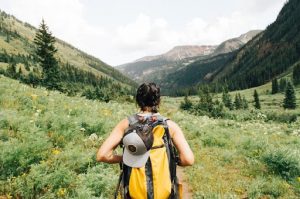 Hike without any bugs swarming you; Image via Unsplash 
Are you thinking about going hiking or on a picnic, but the thought of insects lurking around scares you to death? For the fainthearted city mouse who wants to explore nature, rejoice! 
Most insects hate the scent of oranges, which makes it the perfect weapon to repel them. Just blend some orange peels with water, and spray the mixture on your clothes. Smack your worries away and enjoy the great green outdoors. 
Try out any or all of the 6 ways to get the most out of your orange peels, and let us know how it works out for you in the comment box below.