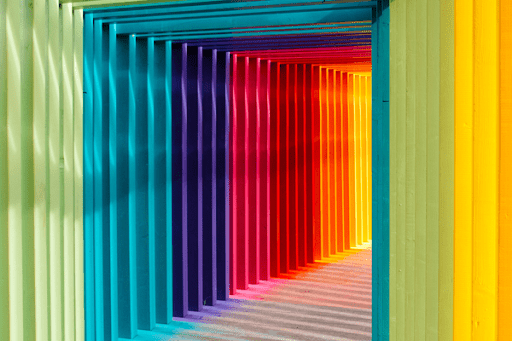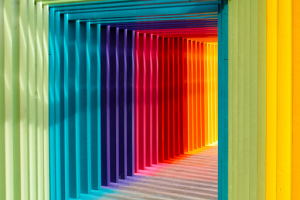 All these beautiful colours but not sure which suits you best?  
Let's check out how different types of colours can affect your emotions, that'll help you choose better!
Life is literally a rainbow, every single day we come across many colours and that too of different shades. From the colour of your curtains to the shade of your shoes, have you ever paused and thought about how they make you feel? 
Most of us would've thought that liking a colour was a matter of personal preference all this while, but in reality, it was all the work of your subconscious mind! According to a study, we averagely spend about 90% of our time indoors and thanks to the pandemic it might even turn 100% for some of us.
If you're still wondering if this is legit, it is! Close your eyes and imagine, as you return home after a long day at work, how would a room in shades of blue make you feel? Bingo! It would make you feel so calm and relaxed that you might call it a day before 7 pm! 
So today, we will decode the connection between colours and your emotions! If you're curious how your favourite colours make you feel, then read up to find out! This article might land you with the perfect colours to turn your home into a safe haven. 
Warm Colours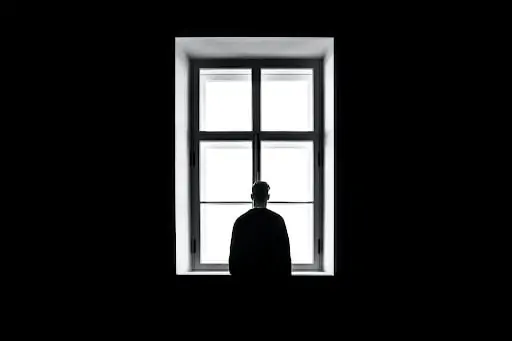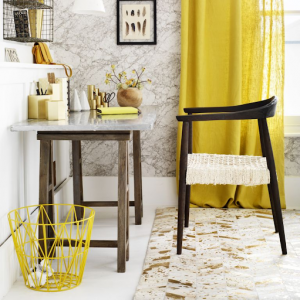 Warm colours have quite an effect on our emotions, however, it does depend on the individual itself. When we talk about bright colours, what's the first word that comes to your mind? Fun, of course! 
Colours like yellow, red or orange can definitely lighten the mood of any space, making it fun and cheery. That is why it's taboo to have a party without any of these colours! Vibrant colours easily give off fun vibes, which evokes happiness and positivity! 
These colours can raise the energy levels of a space making you feel welcomed and energised. It is perfect for common spaces where people gather, such as the living room and dining area. Besides, if you have little ones at home, they might love these colours in their rooms too! 
So, if you love playing around with colours, then you've got to try them with your space! It might keep your energy levels up all day, that you might even remove sadness from your vocab!
Dark Colours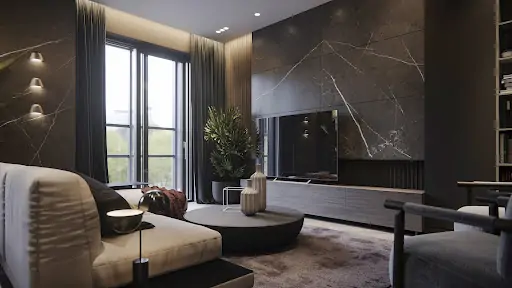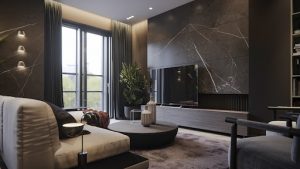 Dark green, blue, and purple are among the most popular shades these days. These colours may often be labelled as gloomy or sad colours but that's not usually the case. 
We're all guilty of feeling burned out and just wanting to curl up in bed to rejuvenate. Well, in that case, these dark colours might come in handy! Although known for their constricting and gloomy effect, when applied to the right space, they can give a sense of security and comfort!  
Dark colours may often be your last choice of colour. However, by choosing colours that can reflect lesser light, you'll be creating the effect of smaller and cosier space. Now, that sounds like a perfect atmosphere for some snuggles or me-time, right? So, if you're looking to turn your space into one that exudes positive and calming energy, then these dark colours could be the one for you. 
Revamp your space today, and don't forget to create your cosy snuggling spots with these dark colours! 
Neutral Colours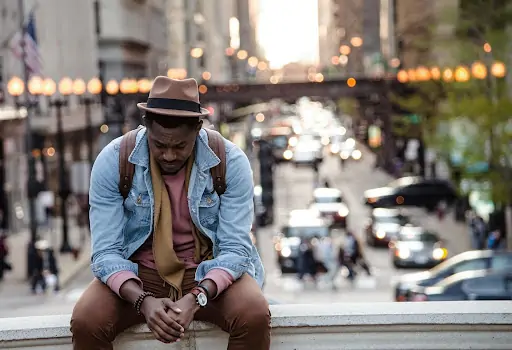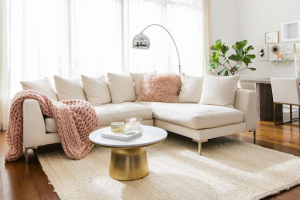 The most sought-after neutral colours include white, brown, and beige. Neutral shades are known for creating aesthetically pleasing spaces, but have you realised that they slightly lack character, enthusiasm and passion? 
Well, that's not necessarily a crime because not every space needs to be vibrant to make a statement. Neutral colours are associated with many things and some of them are cleanliness, purity, and stability. Don't these words already make you feel calm?
Painting your space with neutral colours will create a comfort zone, hence making you feel both warm and calm. As a result, your neutral-toned space can do wonders in stabilising your thoughts and emotions, helping you to achieve a clearer state of mind. 
So if you have a study room or home office, you know which colour will best suit it already! 
Cold Colours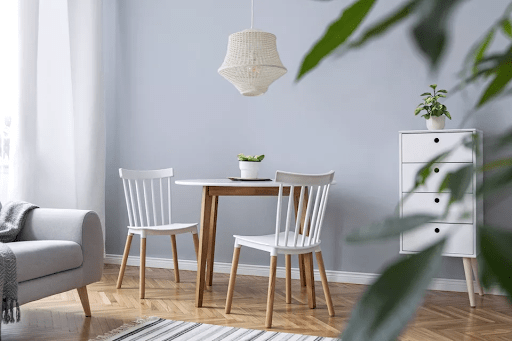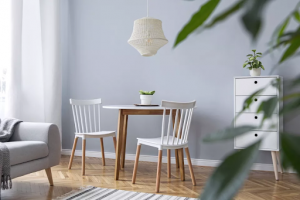 Is there anyone who doesn't love cold colours? Don't the sound of cold colours remind you of fresh blue waters or the breathtaking view of lush greenery? 
These colours are loved by many for the calming effect it has. Given our hectic day-to-day lives, calmness and serenity is something we all crave for. Although we can't travel due to the pandemic, we can still have calming views within our homes!
Cold colours help the mind to relieve stress and anxiety, hence calming us down. The soothing shades will serve as an escapade from all your problems, kidnapping you into a world of serenity and peace. It's perfect for bedrooms because it'll easily help you fall asleep and wake up refreshed! 
Conclusion
When choosing a colour for your living space, it's not all about fitting in the aesthetics but beyond that! The trending colour palettes and aesthetics of today might fade away tomorrow, but investing in your mental and emotional wellbeing will take you a long way!
Wassily Kandinsky once said, "Colour is a power which directly influences the soul", and we totally agree! Colours are powerful tools that can influence your emotions and bring about an ultimately positive effect in your life. So, choosing the right colours for yourself, your family, and your home is also considered one of the 'big decisions'. 
We believe you now have a better idea of which colours reflect your emotions best. So go ahead and tell us how much you can relate to these colours and why in the comment section below. We'd love to hear from you!