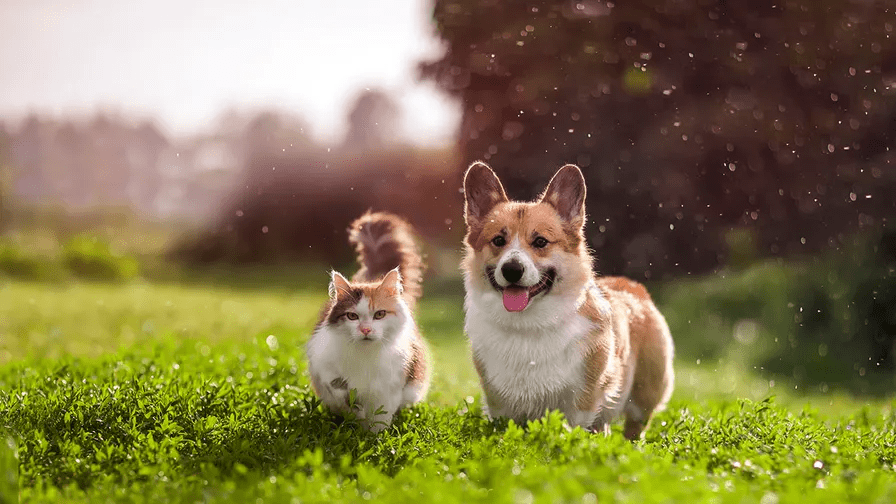 Pets fill any void of loneliness by being there by your side. Photo Source: iStock
This short article covers three celebrity pet influencers from Singapore that have captured not only hearts on a local level, but on a global scale too.
Pets are not just furry, feathery, or scaly animals; they are family. Whatever size they are, be it a hamster, dog, or fish, they are a great companion to have around.
I used to have several pets throughout my childhood, too: goldfish, tortoises, parrots, and dwarf hamsters too. They were all super adorable, but super tough to look after as well. Thankfully, my parents would take care of them; don't get me wrong, they are wonderful to have around, but I cannot handle such responsibilities. Unfortunately, that's why I don't have any pets.
However, I am still able to get my daily dose of happiness. See, in today's world, social media has given us the privilege to show off our companions and see the sweet innocence of other pets too! And for quite a while now, I have been following these stand-out Singaporean pet influencers, who have been gaining immense popularity but capturing the day-to-day life of living with their best friends. I chose these particular ones because these channels each have their differentiating factor: either they do tricks, skits, or educate viewers. Let me share these three budding pet influencers.
1/ Wolfie / @littlewolfiebird
CC and Wolfie doing what they do best: stealing the show. Source: TikTok
Parrots are intelligent creatures by nature (and extremely noisy too), but Wolfie is not your ordinary type. He is a stunt bird who can fly through multiple hoops, sort items out independently, and perform skateboard tricks! I don't even know how to skate, and Wolfie does! How impressive!
Wolfie's fame came early during the covid lockdown, where he and his owner, CC, mastered extraordinary acts to add to his arsenal of tricks. Now, with over 15 million likes on TikTok, little wolfie is one of the cutest internet sensations to exist!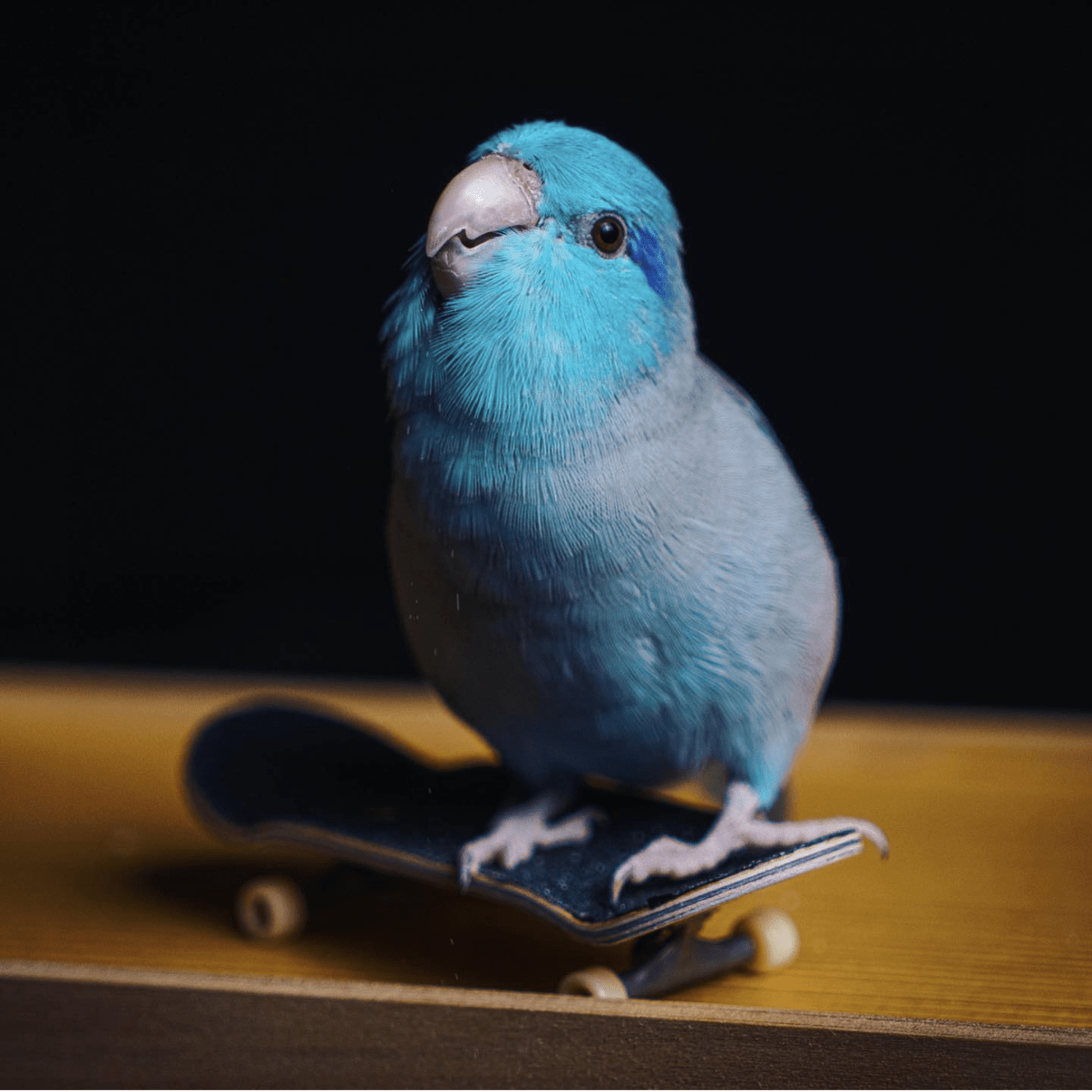 Skateboarder Wolfie strikes for a pose. Photo source: Instagram
Wolfie's Social Media:
IG: https://www.instagram.com/littlewolfiebird/
Tiktok: https://www.tiktok.com/@littlewolfiebird
2/ Tuti and Yuki / @tutiandyuki
The mischievous duo coming up with a plan. Source: TikTok
Ah yes, the most dynamic duo in the pets world. Part-time models, part-time actors, full-time awesome. This pair of pets have caught global attention for their adorable skits that will leave you inspired and smitten with them. Currently sitting at 100M+ likes on TikTok, Tuti and Yuki continue to awe us with their cuteness and hilarious photoshoots!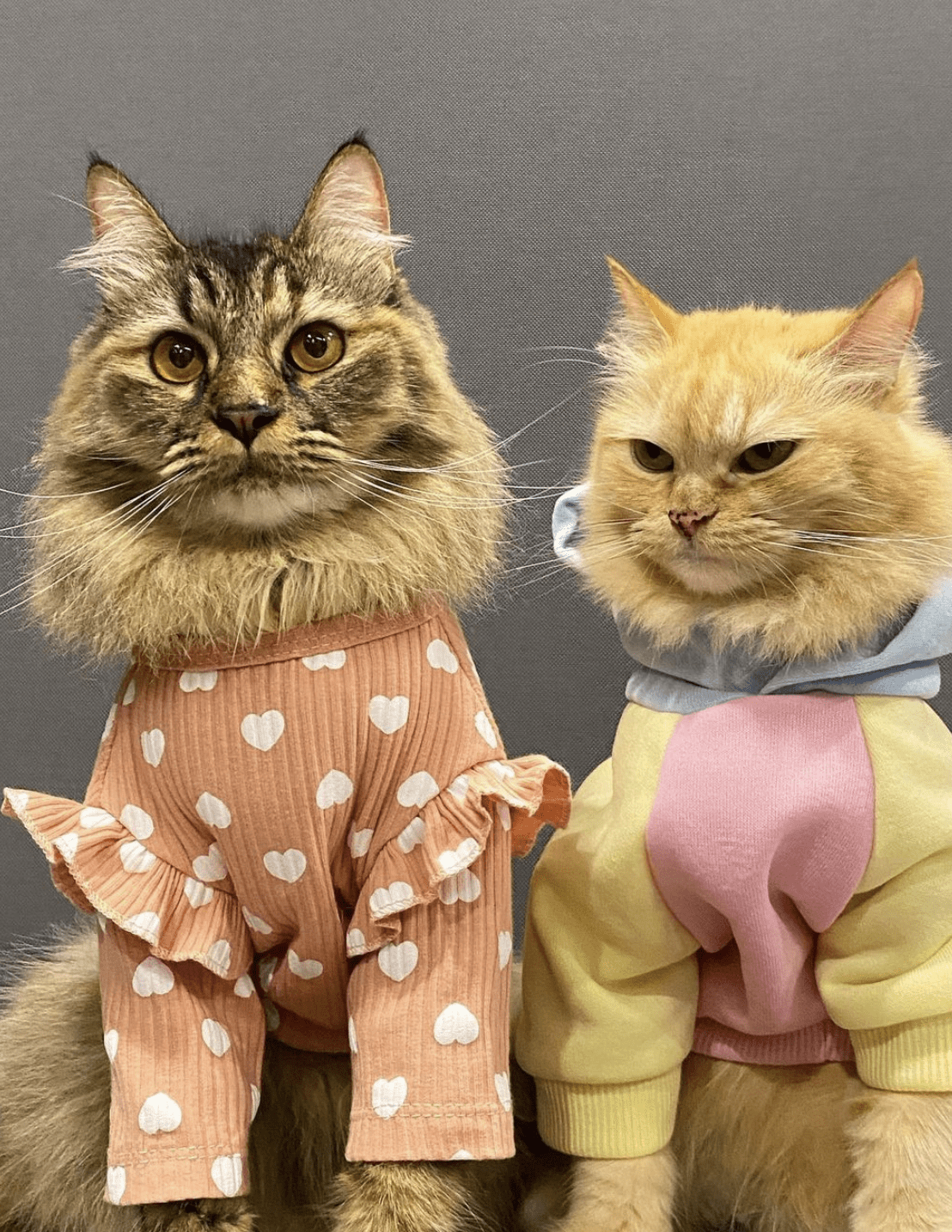 The stars of the show all dressed for a skit. Photo source: Instagram
Tuti & Yuki's Social Media:
IG: https://www.instagram.com/tutiandyuki/
Tiktok: https://www.tiktok.com/@tutiandyuki?lang=en
3/ Bruno / @whiteboy_bruno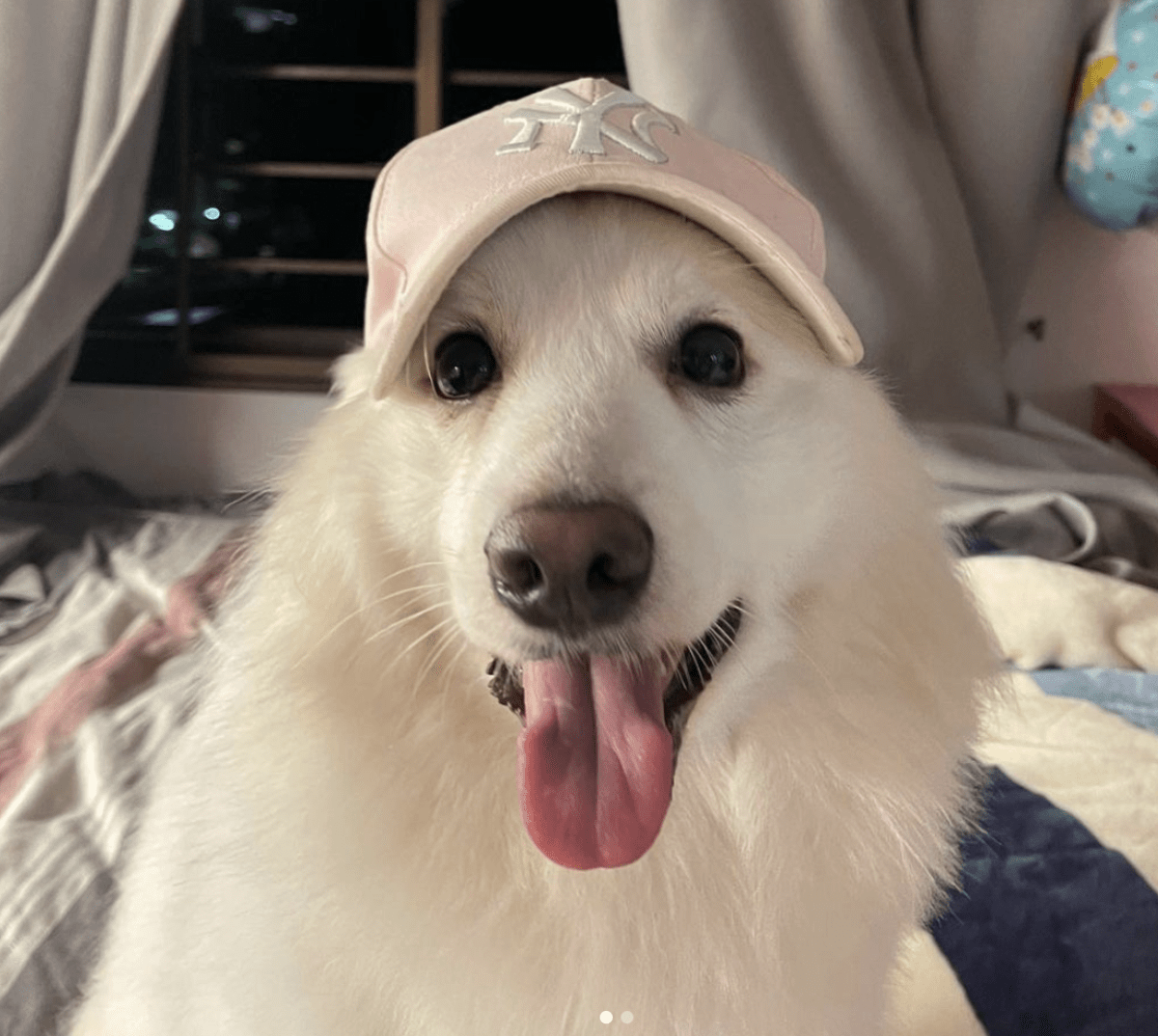 Bruno is a natural at candid photos! Photo source: Instagram
Meet the 4-year-old Japanese spitz, Bruno. Along with his owner Bunny and her family, Bruno is a natural in front of a video camera. Amassing 2M+ likes on TikTok, you can catch a glimpse of their daily life with this cute fluffball.l I guarantee that you'll let out an awwww when you see Bruno rush to cuddle with Bunnay and co. The channel also posts shorts on how to properly care for this breed of dogs and hilarious moments too. So if you're planning to get a spitz, do give this page a follow!
Bunny and Bruno often share tutorials and tips on taking care of dogs. Source: TikTok
Bruno's Social Media:
IG: https://www.instagram.com/whiteboybruno/
TikTok: https://www.tiktok.com/@whiteboy_bruno
Show These Buddies Some Support!
Some of you are like me. You love pets, but probably cannot handle the never-ending list of responsibilities. Or maybe you're allergic to them. Trust me, don't bring a cat near me.
I mean to say that if you can't keep a pet you admire, you can still admire theses lovable companions through these TikToks or Reels. So give them a follow, keep up with their content, and support them so they can support you! Watch out though, beware of the cuteness overload!
And please don't forget to follow us on our Instagram and Facebook pages too!
Click the link below for more awe-inspiring content!