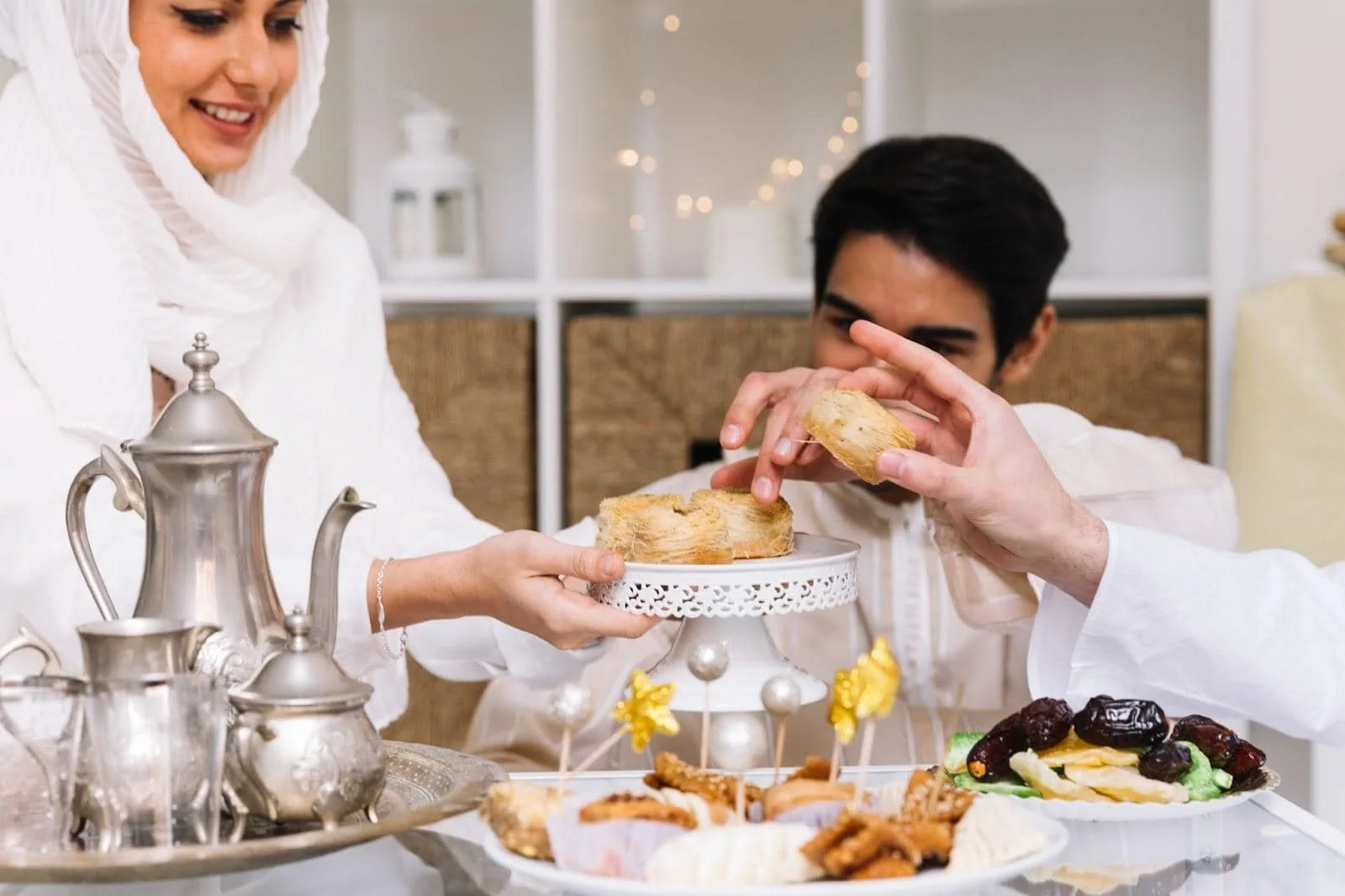 Ugh! I don't feel like eating Sahur, I'm too sleepy. Source: Kuali.com
Sahur is no different from breakfast  
A toast with green lettuce? No, have a green avocado instead!
Taking oats to the next level 
Behold the versatility of dates 
Growing up, I always had difficulty waking up early in the morning. And that means not being able to meet Sahur. So, I would just ignore my family members who are calling me out for food and proceed with my beauty sleep. Indeed, being beautiful is tough work. Though I wake up with no eyebags, I will go about my day with an empty tummy and feeling hangry!
Hence it is important not to miss Sahur, since they are like breakfast. But that is not all. Eating the proper meal during Sahur is equally vital. As it happens, I have 3 recipes that will help you stay wide awake and energised throughout the day. Grab your cooking utensils, and let's go!
1/ "Moroccan Guacamole" Toasts with Fried Egg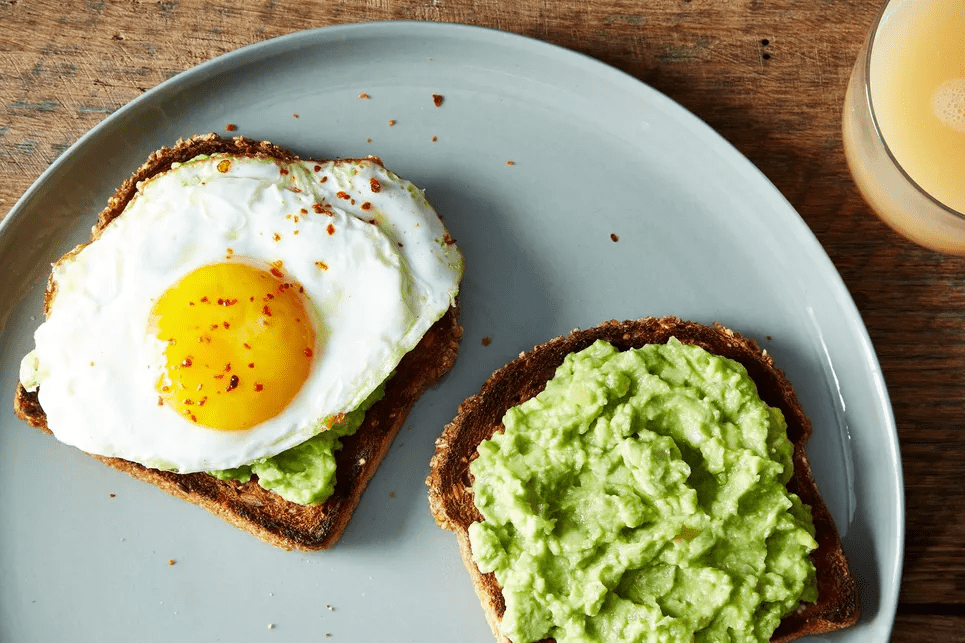 Not a fan of vegetables? Well, here is a fruit that will change your mind. Source: Food52
You only need 7 ingredients: 
1 ripe avocado, halved and pitted 
1/8 to 1/4 preserved lemon (Including pulp, plus a little curing liquid, if desired)
2 thick slices of whole-grain bread
1 to 2 tablespoons of olive oil 
Optional: Aleppo pepper or good-quality Harissa as an accompaniment
First and foremost, we are going to make guacamole. You don't know how to make one? Me too… Oh! Why don't we make one together now? Let's see. We are going to take an avocado, scoop it out into a bowl and mash it lightly. Once that is accomplished, mince a lemon and add it to the mix.
Still following? Now drizzle curing liquid around it and a sprinkle of salt if you want to add a touch of "Pizzaz," know what I mean? Done! On to the next step, shall we? Toast the bread until they come out golden and crispy. That should take around 3 and a half minutes.
As I mentioned, Sahur is not going to last all day. So while waiting, you can warm the olive oil in a non-stick pan over a low flame. When it starts to sizzle, break two eggs over it and fry them according to your desire.
Remember the avocado you mashed just now? Spread it on the toast, then top it with the eggs. For the final touch, sprinkle Aleppo pepper or Harissa into your meal. 
2/ School Morning Muesli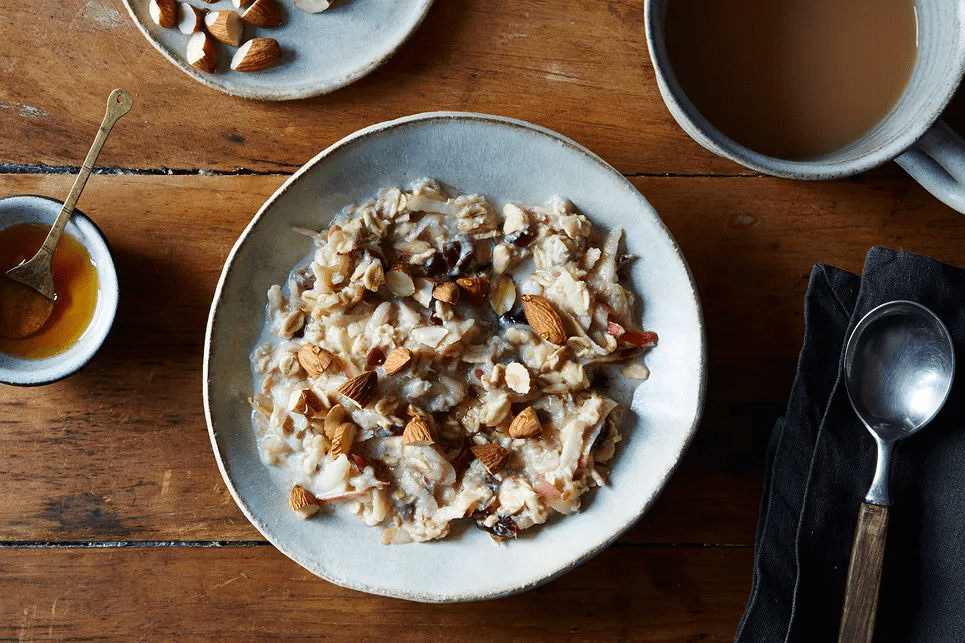 What's better than a delicious meal? A delicious meal that is equally healthy! Source: Food52
You only need 8 ingredients:
1/4 cup of dried cranberries, roughly chopped 
1 apple, grated or roughly chopped 
1 peach or nectarine, roughly chopped 
1/4 of almonds, roughly chopped 
With this one, you will need to make some small preparations beforehand. Before going to sleep, mix the oats and dried cranberries, then stir them in milk. Cover it afterwards and leave it overnight in a refrigerator.
Once you awaken for Sahur, simply remove the soaked oats from the fridge and toss some apples, peaches, nectarines and chopped almonds inside. You can now serve it to your family! For those who have a sweet tooth like me, this may be insufficient to satisfy your tummy. So go ahead and add honey into it.
3/ Morning Date Smoothie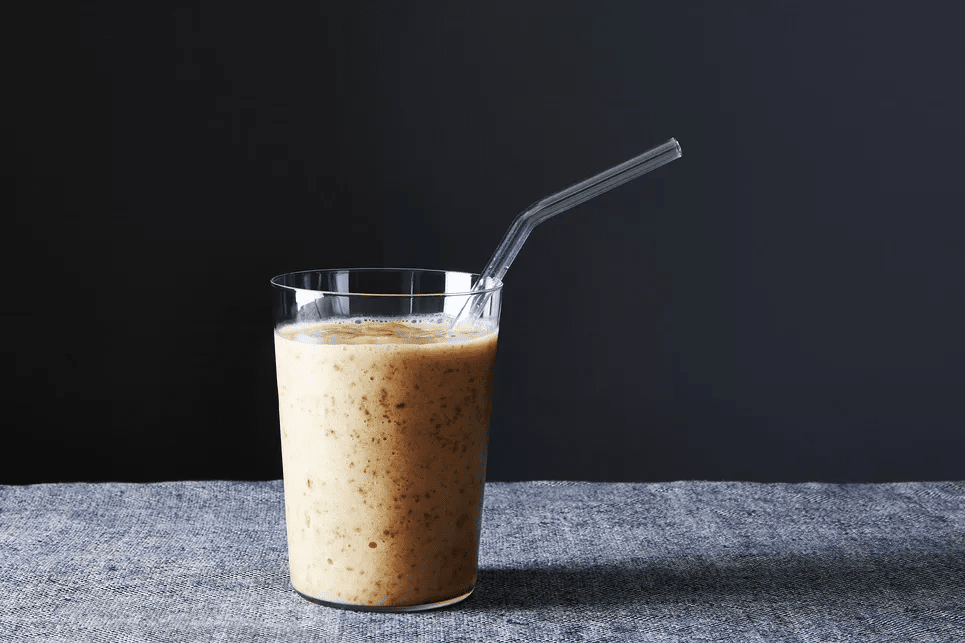 Why eat when you can drink? Talk about versatility! Source: Food52
You only need 6 ingredients:
1/2 cup of unsweetened almond milk 
1 banana, preferably frozen 
1/8 teaspoons of vanilla extract 
All you need to do is take the ingredients above and start blending them. You will know it is ready when the dates are properly crushed into tiny pieces, and everything else is a smooth liquid-like consistency. Then, pour it into your glass and enjoy! Easy peasy. 
The first step towards an energised Ramadan
Waking up for Sahur should not be a chore since it provides us with the spiritual, physical and mental strength to complete our fasting obligation. We should have little trouble going through the day, with those healthy recipes and the wealth of nutrients contained within them. And with that said, let us embrace the blessings of Sahur. That means making the effort to wake up early and gaining the strength to brave the challenges of the month of fasting.
Looking for more related article? Check them out here:
It's called fasting, not starving