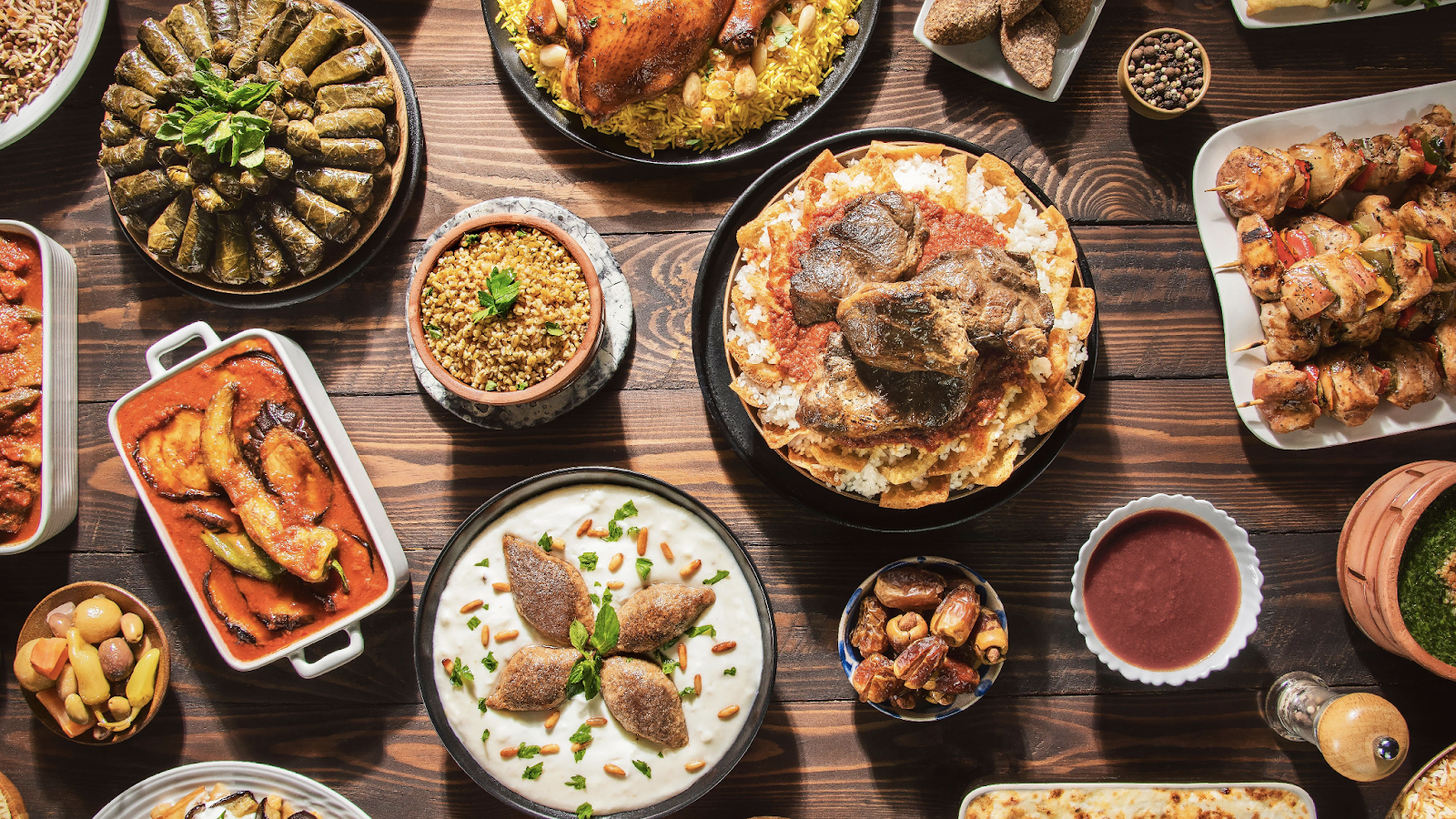 Look at all these foods! Maybe I should donate some. Source: Serious Eats
A combination of chicken and rice that never disappoints 
Not going to forget our vegetarian, tofu lovers!
A meal wouldn't be complete without dessert 
I'm currently struggling to write this article. Just looking at these food pictures makes my tummy growl. I wish time would pass by faster so I could eat! Sometimes, do you wish the same too?
However, just thinking about the poor who don't have the privilege to eat as much as us saddens me. I wonder if they can survive Covid-19 and Ramadhan at the same time, not to mention the nutrients they are not able to consume! 
That's sad…During this holy month, we are not just required to fast but to do as many good deeds as possible. So, why don't we take this chance to make some healthy foods, not just for us, but also for the needy? Here are a few recipes that you can follow!
1/ Rachel Khoo's Sticky Malaysian Chicken with Pineapple Salad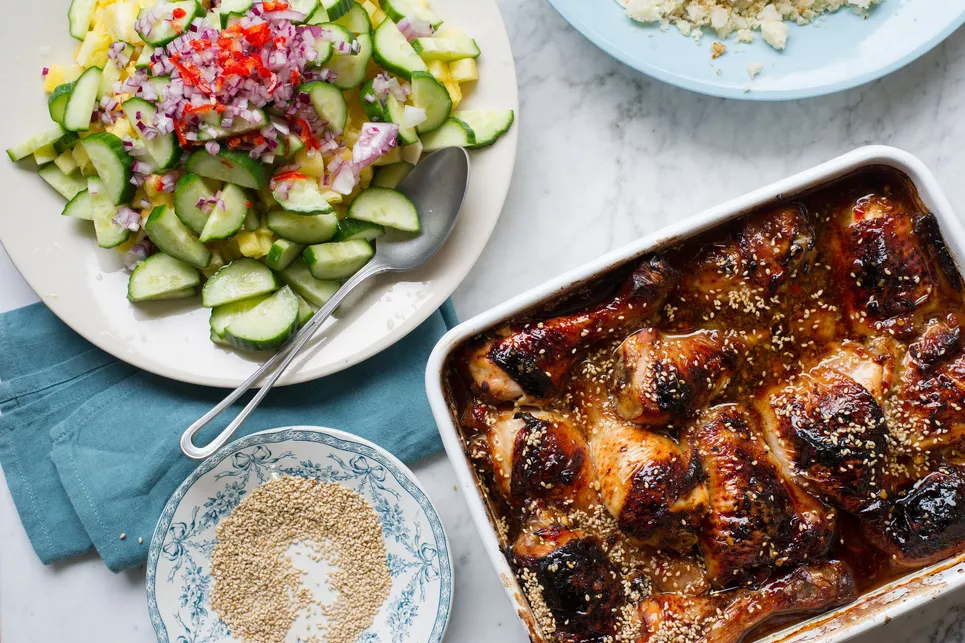 A variety of options in a meal, suitable for a big family like mine! Source: Food52
During Ramadhan, it has become my family's tradition to eat Briyani rice. Though the rice is already delicious by itself, you can combine it with this recipe for an upgrade. All that spice and savoury in one taste will keep you scooping more into your mouth. But eating it every day wouldn't be good for my weight and health. 
You only need these 14 ingredients:
The glaze and chicken:
3 cloves of garlic, peeled

1 1/4-inch piece ginger, peeled and coarsely chopped

1/3 cup of runny honey

1/3 cup of light soy sauce or tamari

1 red chile with seeds

2 tablespoons of sesame oil

2 tablespoons of fish sauce

2 pounds of chicken drumsticks and thighs (4 of each)

1 tablespoon of sesame seeds, toasted
For the Malaysian salad:
1 cucumber

1/2 small pineapple

1 small red onion

1 lime, juiced

1 pinch of sea salt
The first thing you have to do, like usual, is to preheat the oven to 400° F. Leaving that aside, you now gather all of the ingredients to make the glaze and put them in the food processor before pouring it on top of the chicken. 
After that, place the chicken on top of a roasting pan. Toss them well so that each piece is uniformly covered with the glaze. You then bake it for 45 minutes and sprinkle the toasted sesame seeds on top as the final touch.
As the representative of the vegetable-hater community, I believe the Malaysian salad is optional. Let your creativity go wild, and cut the vegetables into any shape or size that you fancy. A shape that is as simple as a circle? Or as complicated as a date? Sure! Don't forget to add lime juice and put them together in a bowl. Complete your iftar meal of chicken and rice by adding a pinch of salt.
2/ Honey Sesame Tofu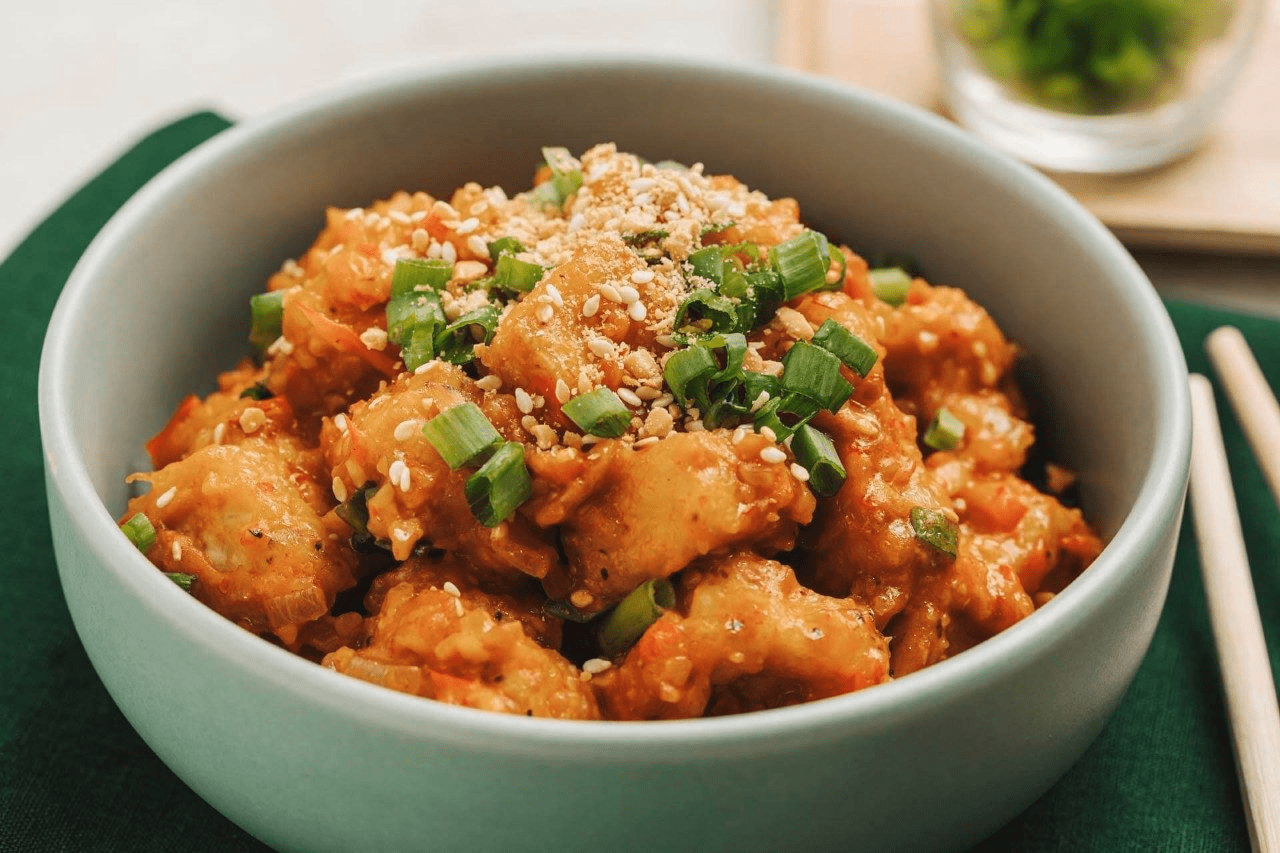 Finally, a tofu flavoured recipe that is not tasteless, yes! Source: Asian Food Network
Next up is for our vegetarian readers! I have a love-hate relationship with tofu, but I have to admit, this recipe made me love the food now. In conclusion, this is not just for vegetarians. Everyone else is welcome to try it out!
You only need these 17 ingredients:
400g of firm tofu 

4 tablespoons of cornstarch 

2 teaspoons of garlic, chopped 

2 teaspoons of ginger, grated 

½ cup of onion, finely diced 

1 tablespoon of red chilli paste 

2 large red chillies, finely chopped 

4 teaspoons of soy sauce 

1 teaspoon of brown sugar 

4 teaspoons of honey 

2 tablespoons of sesame seeds, roasted 

1 tablespoon of sesame oil

1/4 cup of crushed peanuts

1/2 cup of spring onions (green part only)

1/2 teaspoon of salt

1/2 teaspoon of black pepper

1 cup of water
Firstly, cut the tofu into cubes and pat them until dry using paper towels to let out the excess water. Then mix it with 2 tablespoons of cornstarch and 1/2 teaspoon of salt and black pepper. Coat the tofu firmly with your hands or spoon.
Once that is done, deep fry the tofu at medium temperature until it is gold in colour. Remove the tofu from the pan to let it cool down, which at the same time will allow the excess oil to drain away.
Moving on, we are going to make the honey sesame sauce. Take another bowl and add 2 teaspoons of soy sauce, honey, and peanuts, 1 teaspoon of brown sugar, 4 tablespoons of water, 1 tablespoon of red chilli paste, the chopped chillies, and lastly, 1/2 teaspoon of salt and black paper. Putting that aside, we will add 1 tablespoon of sesame oil and vegetable oil on medium heat. 
Allow them to heat up for several minutes before adding 1 teaspoon of grated ginger, 1 teaspoon of chopped garlic and onions. Fry until they are golden, just like the tofu and pre-mix them with the sauce you made prior. Done? It is time to combine all the ingredients. What you are going to do next is to dissolve 2 tablespoons of cornstarch in 1 cup of water.
Mix them well before adding to the wok. You then throw in the fried tofu cubes and cook them for 2 to 3 minutes before adding sesame seeds and spring onions. Time to eat! Tofu alone didn't satisfy my hunger, so I added orange chicken! A unique combination, but honey and orange have been on my favourite food list since. 
3/ Strawberry Labneh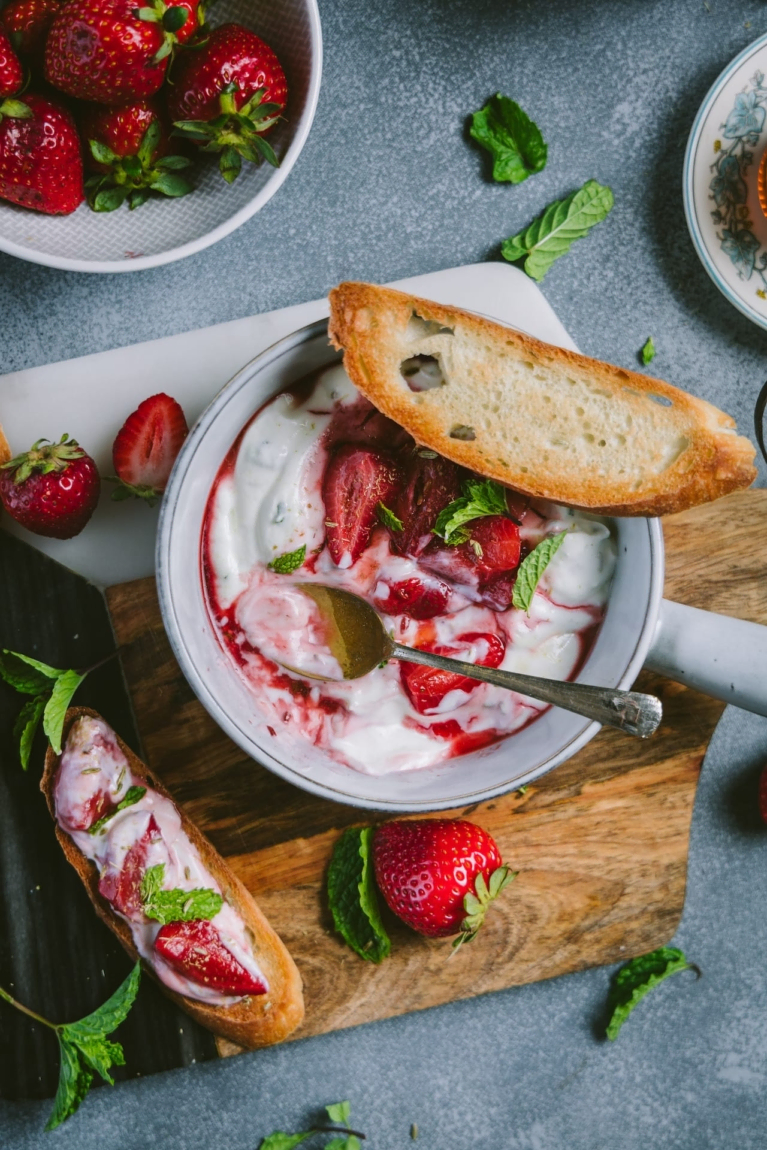 If you don't like strawberries, you can use other ingredients too! Source: Image, Playful Cooking. Recipe, BBC Good food 
Surely you would crave something sweet after all those heavy, savoury meals, right? That's exactly why I included this recipe. You don't need much for the ingredients, and it is easy to make too! 
I'm not really a fan of strawberries, as they are too sweet for my liking. So, I tried it with a baguette and spread the Labneh on top, and it was the best idea ever! You should try it as well. 
You only need these 6 ingredients: 
400g of natural, thick, full-fat Greek yoghurt

400g of strawberries

1 1/2 teaspoon of caster sugar

2 teaspoons of rosewater

3 tablespoons of good-quality honey

Chopped pistachios
Add a pinch of salt into the Greek yoghurt. Next, line a sieve and muslin and set them over a deep bowl. Then, spoon in the yoghurt and let it strain in the fridge for 4 hours. 4 hours is long, so instead of waiting, we can proceed to the next step. See those strawberries? Hull and quarter them up. You wouldn't want to eat the green stem, right?
Mix them with sugar and rosewater, then macerate them into a liquid constituent. Finally, 4 hours have passed! Let's see what our yoghurt has become. Turn the Labneh out into a clean bowl. If you want the yoghurt to be rippled, then take ¼ of the strawberries and purée them in a blender. Pour it gently in the middle of the Labneh.
Let's not ruin a beautiful dessert by putting it in a dull container. Presentation is important! Serve it in a glass bowl, and don't forget to decorate the top and sides with the remaining strawberries and pistachios. Say bismillah and dig in…but of course, during iftar!
Spreading food or love through different forms
Ramadan is not limited to just "spiritual" elements of life. We should also be grateful and appreciate the food that we are able to bring to the table. Sharing it with your family members, friends, even strangers will bring togetherness and empathy. Furthermore, everlasting smiles that shines through hard times.
Looking for more related article? Check them out here: