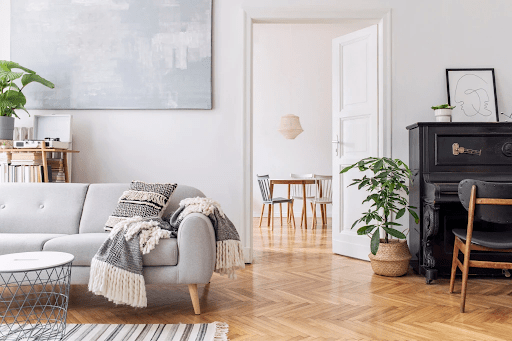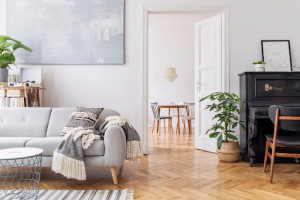 The style of your home speaks a lot about your personality, so make sure you're doing it right.
We explore the 5 key principles you should know before going for a minimalistic interior.
You can never go wrong with this simple guide! 
Undoubtedly, our day-to-day lives have become very hectic given the numerous responsibilities we try to juggle. From our personal lives to our passionate careers, everything constantly demands attention.
That is exactly why minimalistic designs are one of the most desired interior trends of today! Living a fast-paced life has gotten many of us to appreciate and yearn for a little simplicity. After all, life is quite simple! 
Imagine, how comforting would it be to walk into a simple yet restful home after a stressful day at work. With that being said, we'd like to bring you the 5 key principles of a minimalistic interior as a guide, to help you transform your home into a beautiful and tranquil sanctuary! 
Accent elements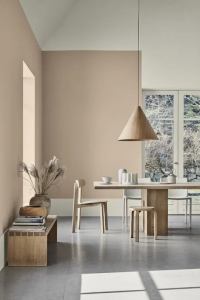 If you're an ardent minimalist then adding some contrast may not be your cup of tea!  You may be confused thinking, why add contrast and invite chaos into my minimalistic world? But, you've got to realise that the art of minimalism revolves around simplicity and not boring monotony.
If your interior decor is mostly made up of neutral colours like white, beige, or light brown, adding an element of a different colour will definitely lift up space! If the contrast element is something you're passionate about, all the better! Being surrounded by the things you love, will definitely keep the gloomy days away! 
Your favourite piece of art, a beautiful plant, or even the vase your grandma gave you, any of it would do! Amidst a monotonous and simple setting, an accent element will definitely revitalise your space and even make you happier! No time for drastic styling? Don't worry, this tip will definitely attract attention like a magnet! 
What are you waiting for? Start browsing for inspos and give your home that sought-after minimal look today! 
Ample space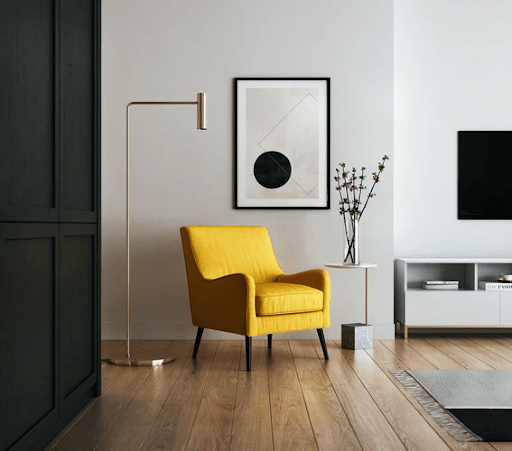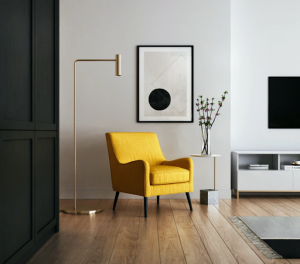 The first rule to designing a minimalistic interior is to allow empty space. So whilst you practice social distancing, don't forget to do the same for the decor in your home too! You'll be thanking us later once we explain to you the reason why.  
Each item in our home deserves some breathing space, just like you and us! The more space, the better because when each element is given sufficient space, its beauty and individuality will radiate differently, allowing it to be noticed better. Just like how you'd stand out better alone that sinking in a crowd! 
A minimalist interior is all about keeping the space simple, open, and breathable. Although you may have less decor, you can still give them emphasis with this trick! The wide gaps between elements will also help you to relax into the expanse, breaking free from all manacles of life that brings you stress. 
Quality fixtures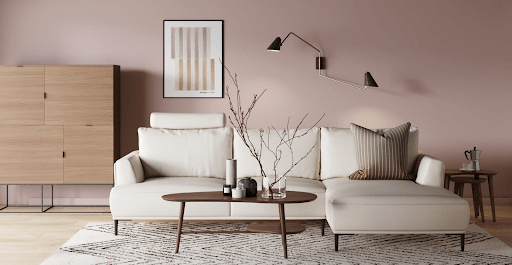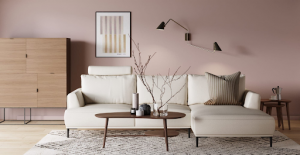 Many people confuse minimalism with thriftiness. Hence, they opt for a cheap minimalistic interior hoping that it would massively cut down their expenses. Oops, sorry to burst your bubble but that's not really true! 
Don't fret just yet, we still have some good news! Although you won't save much, it won't break the bank either. Instead of splurging on anything and everything, identify items that draw attention at first glance and invest in them instead. Remember your new mantra is "Quality over quantity".
When you invest in certain high-quality fixtures, which are the heart of a room, it will greatly elevate your space. In a simple space with less decor, your quality fixtures will make a statement for your style by accentuating the space. It can be anything from simple marble tiles to designer lights, so wisely make your pick!
Minimalism is not a style just for the rich, it's achievable by simply anyone. All you need is to find out which part to highlight and your high-quality fixtures will do the rest of the talking! 
Embrace diversity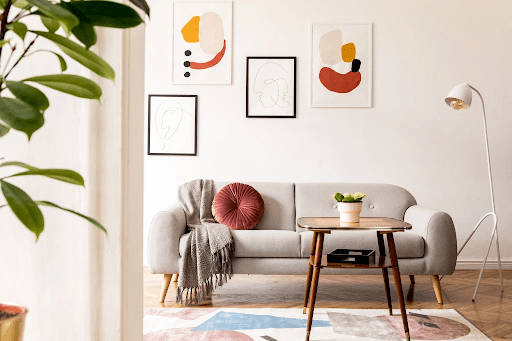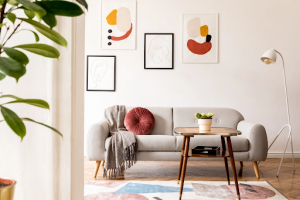 If you think a minimalistic interior is all about repeating the same style here and there, oops that's not being minimalistic but boring. Embracing a little diversity in your material or colour wouldn't hurt anyone, now would it? 
If you browse through the web for some minimalist inspo, it's no doubt that you'll come across a lot of muted and earthy tones. Well, you should know that sprinkling a bit of colour to an interior isn't a huge crime! Minimalism and colour can definitely go hand in hand, as long as the colour isn't too overpowering. After all, life is all about colours so why banish it?
Besides, you can experiment with different materials to enliven your space too! If you take a look at the room you're in now, you'll definitely find something wooden or glass around you. So, for a change why not opt for materials like ceramic, rattan, timber, and cloth? These materials will make great functional items that are rich in texture. Even a few of them will give a fresh look! 
So try switching out some of your existing decors with pieces made from these materials, then you'll know exactly what we're talking about!  
Standout Furniture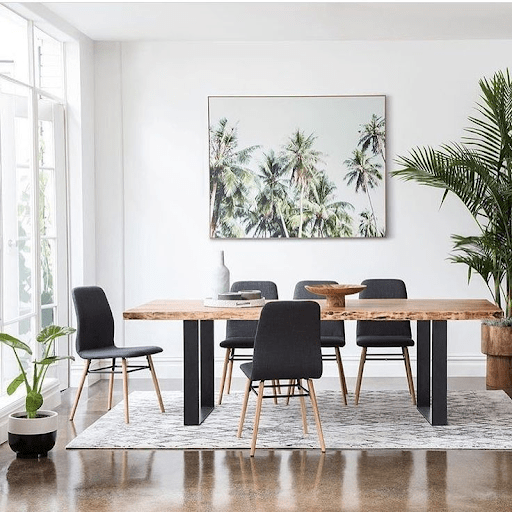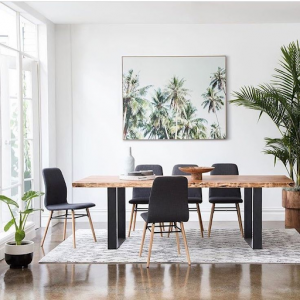 If you're confused about where to begin with your minimalistic touch, the furniture is your answer! Furniture is the essence of a home, so it plays a major part regardless of which style you're going for. 
Instead of using furniture that blends with the colours of your interior, try the ones that stand out. A little pop of colour would certainly not disrupt that minimalistic vibe you're after. However, not every piece of furniture has to catch your eye, only change the ones that will help play up your space.
Once you've got a standout piece of furniture, it will be the main feature which you can then easily build a story with lights, plants, and vases around it. However, do make sure that your decor aligns with the principle of form and function because, in the end, that's what minimalism is all about, right?
Quick, start skimming that furniture catalogue to find the piece for you! Colours are great, just remember to choose the right ones! Trust us, you won't regret this move, instead, you'll be recommending it to others as well! 
 Embrace minimalism
There you have it! The 5 key principles of a minimalistic interior! If you're looking to embrace minimalism in your home's interior, we believe this article would've definitely set the vision for you. 
However, there's no such thing as rules to styling your home, interior designing is never a rigid process! Ultimately, your home should be a place that you look forward to returning to at the end of each day so always ensure it consists of things you love. 
So, have you just fallen in love with the idea of minimalism, or have you been a long fan like us? Which of these principles do you plan on implementing in your home today? Do tell us in the comments section below, we'd love to hear from you!