It's party time! Source: Marquee Monkeys
Just moved into the neighbourhood? That's great! What better way to introduce your new house to your friends and family than having an outdoor party in the comfort of your own home. Since Malaysia is scorching hot 24/7, it is advised to have your parties during gloomy weather as they are perfect for hosting an outdoor party without people sweating buckets.
Whether you have a porch, patio or even a backyard pool, you'll be able to enjoy some fresh air and wide-open spaces as you chat away and enjoy the moment with your loved ones. However, people tend to overlook outdoor parties as an easy task that does not require much attention.
However, there are always loose ends when things aren't prepared properly, and the same goes for hosting an outdoor party. This is why POKOK is here to rescue you from unnecessary troubles, so sit back, relax and continue reading as we provide tips on what you should consider before commencing your very first party outdoors!
1/ Make a list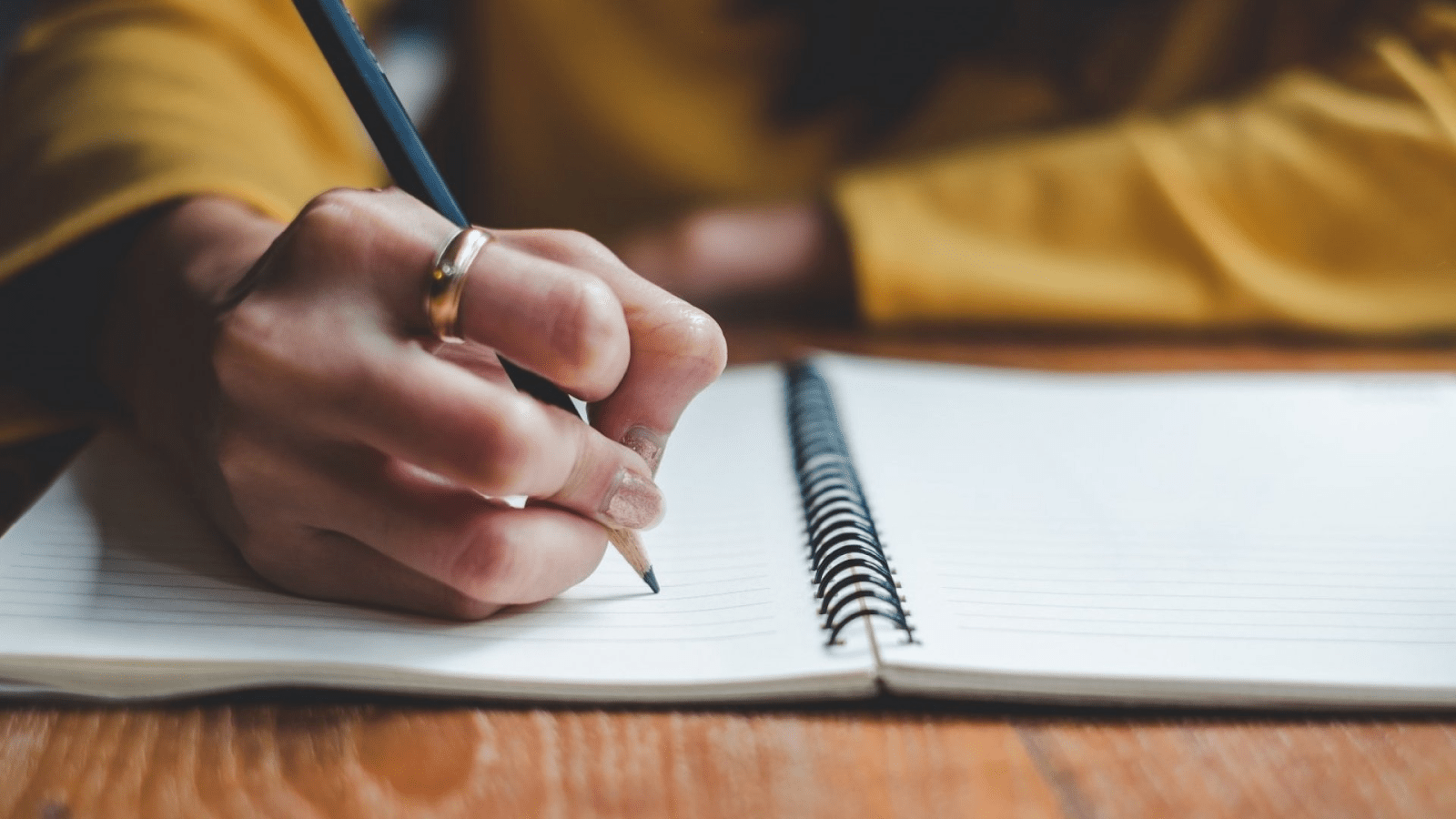 Making a list goes a long way (Source: Inc.)
Writing down a list can help you tremendously remember the necessities you may require during the party's preparation.  It's normal to get stressed while hosting a party, especially when juggling many tasks at once, resulting in forgetting certain tasks due to the heat of the moment.
This is why we would advise you, folks, to jot down a list that you can check off once you have fulfilled that particular task. Include your list of errands, music, games and whatever you may need for the party.
Now it would be advisable to plan your party at least a month ahead as it would help you tremendously with the workload and you do not have to worry about forgetting any essentials. Start by selecting a specific time and date for the commencement of the party. As easy as this may sound, it's usually the task that people overlook, resulting in unwanted stress.  
Here in POKOK, we advise folks to be flexible with your chosen days.  Meaning having more than one option on the days you could host the party. This would be a good backup plan if, by any chance, there was a last min hurdle that could jeopardise the party.
Next, decide on a theme for the party. Determine what type of party you would like to host. For example, you could host a marvel or fantasy themed party. In this case, it would give your guests a much better idea to narrow down on their outfits. Moving on, set a budget plan. This is a crucial step that should not be overlooked, especially if you're on a tight scale. 
Sometimes having cool parties can be fun, but it's important to look at this step realistically and concentrate on things that could save you a tonne of money. Finally, line up for some help. If you've rented a venue, find out who your go-to staff are so that it will be easier to communicate with them if you need any help during the event. 
However, if the party is in your home, then feel free to recruit some friends to lend a helping hand after the party is done. Remember to keep that list short and sweet with bullet points and prevent your list from overcrowding with words as it would confuse you even more.
2/ E-invitations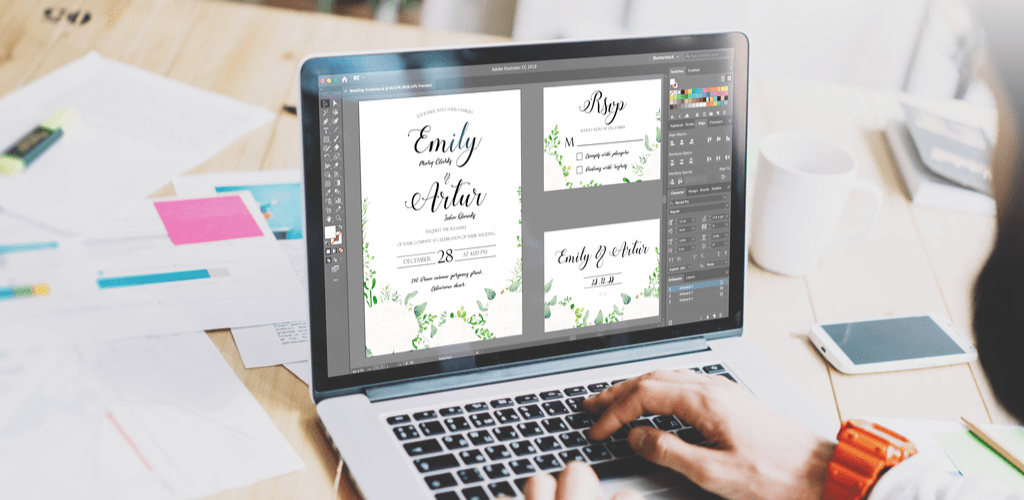 Invite with style (Source: shutterstock)
Well, there isn't a party without guests, am I right? Hence the perfect excuse to create invitations. However, there is no need to hassle yourselves by creating hardcopy invitations when our good friend technology is here.
With social media these days, you can prepare e-invitations online and design them to your liking. There is no need to perceive online invitations as a daunting task. There are many apps out there that you can use, but we would advise people to use CANVA as their primary source of the design. 
This app is practical and beginner-friendly for everyone. So it is not required for you to have a design background because with CANVA, anyone can come out with awesome designs. They have hundreds of pre-designed templates for you to choose from, so all you have to do is fill in the details of your party and voila! You can easily share them with your guests within minutes.
It's much more practical these days, and it's a time saver because time is money, and we need a lot of it while preparing for events. With the magnitude social media pages have, you can easily convey your invitations to hundreds of people, all with the click of a button. Plus, look on the bright side, and you can save tons of cash, and the best part is that it's eco-friendly.
3/ Menu considerations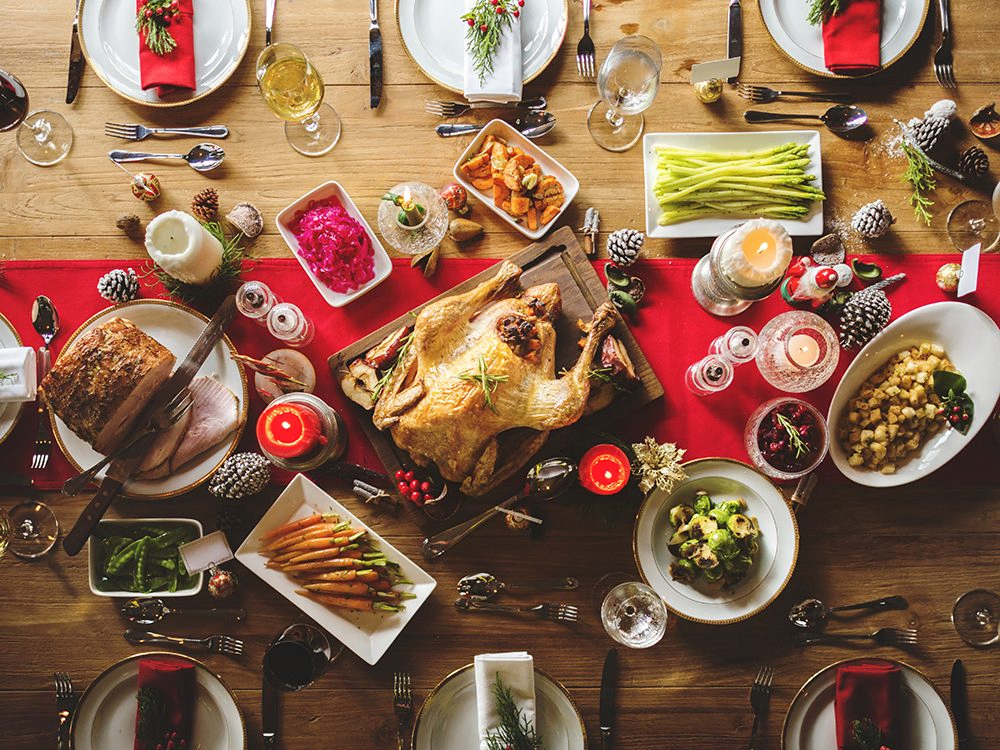 What would you like to eat! (Source: Reader's Digest Canada )
Did you hear that? All your guests' stomachs are growling with hunger! Now food is the best way to flutter their hearts with satisfaction. Remember, the menu is also related to your party's concept. Some people might enjoy a simple barbeque, while others may want fancy menus like canapes. 
The most important thing is to make sure you serve exquisite food no matter the menu. So, create a menu for your guests that is delicious yet easily prepared because you don't want your guests to turn into hungry wolves now, do you?
Preparing a menu does not have to be an intimidating task. Offer a buffet with vegetarian and meat options for everyone to enjoy. For example, you can provide chicken burgers and mushroom burgers to substitute for meat.
Another hack would be to consider having a potluck.  It's the best way for guests to contribute something to the party and ease the burden of cooking for everyone. It's like the cheat code to parties.
4/ Seating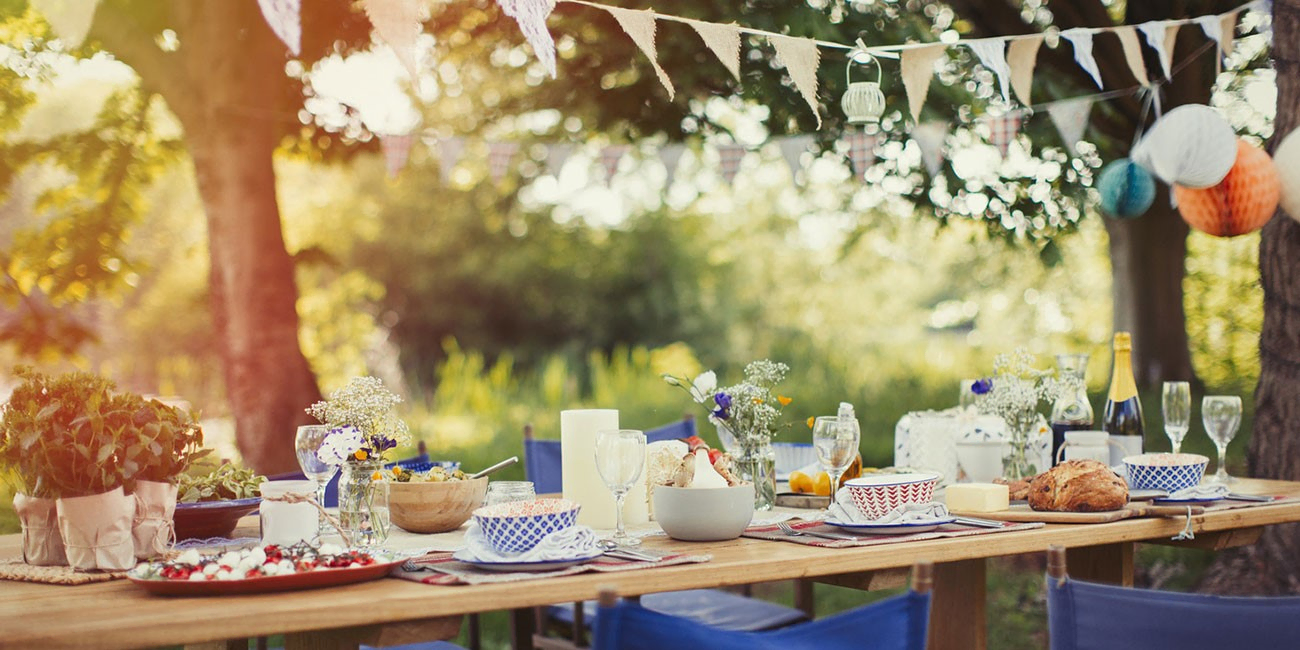 Get creative (Source: Hireall)
Providing seats for your guests is an evident and important necessity for them. You can use a variety of sets from your home. There is no need to prepare fancy seats; even the simplest such as foldable chairs is more than enough for your guests because everyone will be busy talking your ear off and involving themselves in fun activities. 
You can also get creative and create your own seats for your guests. For example, you could prepare blankets for people who are willing to sit on the lawn, or you could even use wood planks to create your own DIY chair if your party is chill and intimate. 
However, if you're planning on having many people come by, it would be advisable to hire vendors to help organise the seating places before the party commences. Remember it's a party, so do not stress yourselves out with preparing fancy stuff.
5/ Party Activities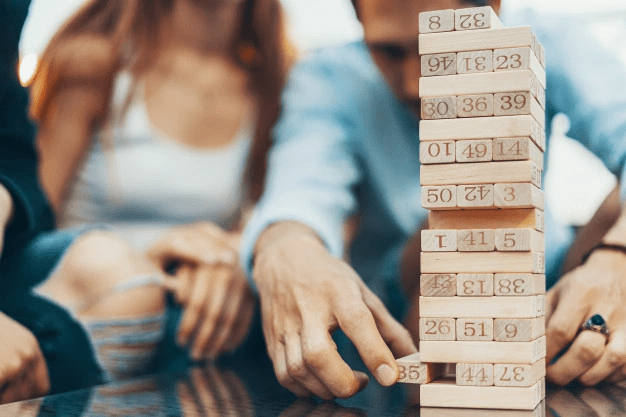 Have a fun time playing Jenga (Source: freepik)
Speaking of fun, what better way to liven the party than creating fun activities for everyone to enjoy! A constant battle when hosting parties is trying to keep everyone entertained without leading them to boredom. Not to worry tho because here are some fun activities that will keep people partying till the crack of dawn.
First of all, it's essential to understand and get to know your guests' personalities. Some people may enjoy quiet conversations and music, while others might enjoy a game of charades and Jenga to keep the adrenaline flowing among the guests.
Another option would be to have an outdoor movie premiere. Everyone can have a good time watching movies while munching on snacks. Now, if children are involved at your party, then make sure you have plenty of activities lined up because kids can get bored easily. 
A good game to keep them on their toes would be water sports because they keep kids cool while they splash around. Another option would be board games or sculpting games where kids turn clay into whatever unique pattern they desire.
Everyone knows kids can get creative so maybe even consider a game of origami where kids can have fun turning A4 papers into origami animals and plants. It is also a great way to keep that brain juice flowing, resulting in kids having a fun time while exercising their brains.
6/ Dealing with pests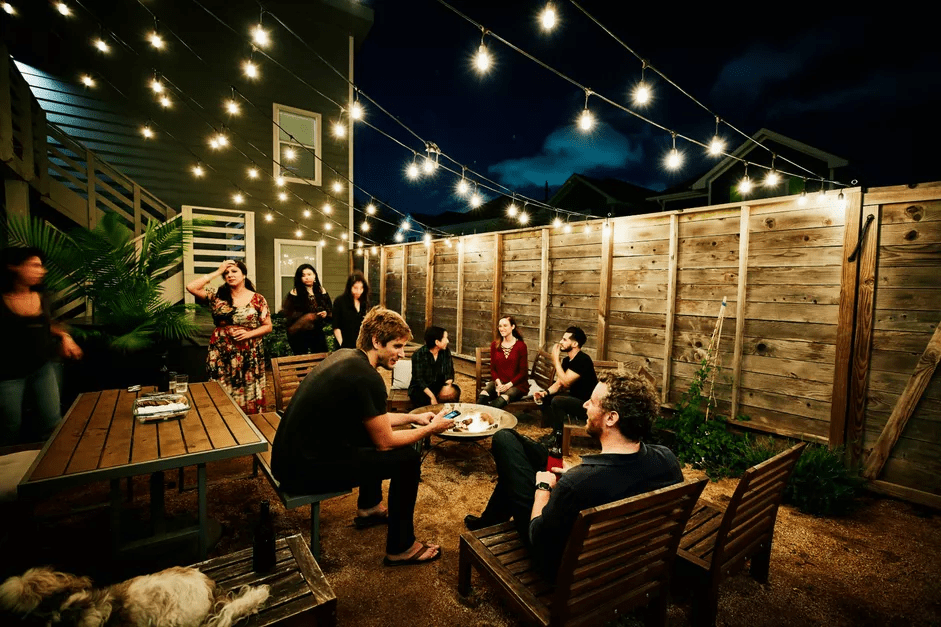 Have a great party without pests bothering you! (Source: the spruce)
Change of weather throughout the day is something inevitable. When the weather starts heating up, there is a high possibility pests such as bugs and mosquitoes start swarming around. Meaning you might have unwanted guests at your party if you get what we mean. There are some tips you can carry out before your party starts.
Start by cleaning out all your flower pots to prevent standing waters in the area where mosquitoes are attracted. Make sure to prepare bug sprays and mosquito repellents if your guests get uncomfortable with the bugs flying around.
Another hack would be to create a concentrated mix of garlic, cinnamon, cloves and hot peppers. These ingredients are mixed together to help prevent the spread of common pests that swarm around your backyard. Simply spray the mixture on the plant for 3-5 days a week, which will do the trick.
Keep the buffets closed at all times when no one is eating because pests love eating too!. Cover your food with a cloche or a lid. Make sure you have a bug repellent at all times in case if some pest comes creeping up upon you; then with one spritz, the problem will be solved. 
It's important to consider this as bugs that annoy guests constantly can become a major mood turn off during parties. We hope these tips were helpful, and they gave you folks a clearer idea of what you should prepare before hosting an outdoor party. If you have any suggestions and opinions, feel free to comment down below. 
Looking for more related article? Check them out here: