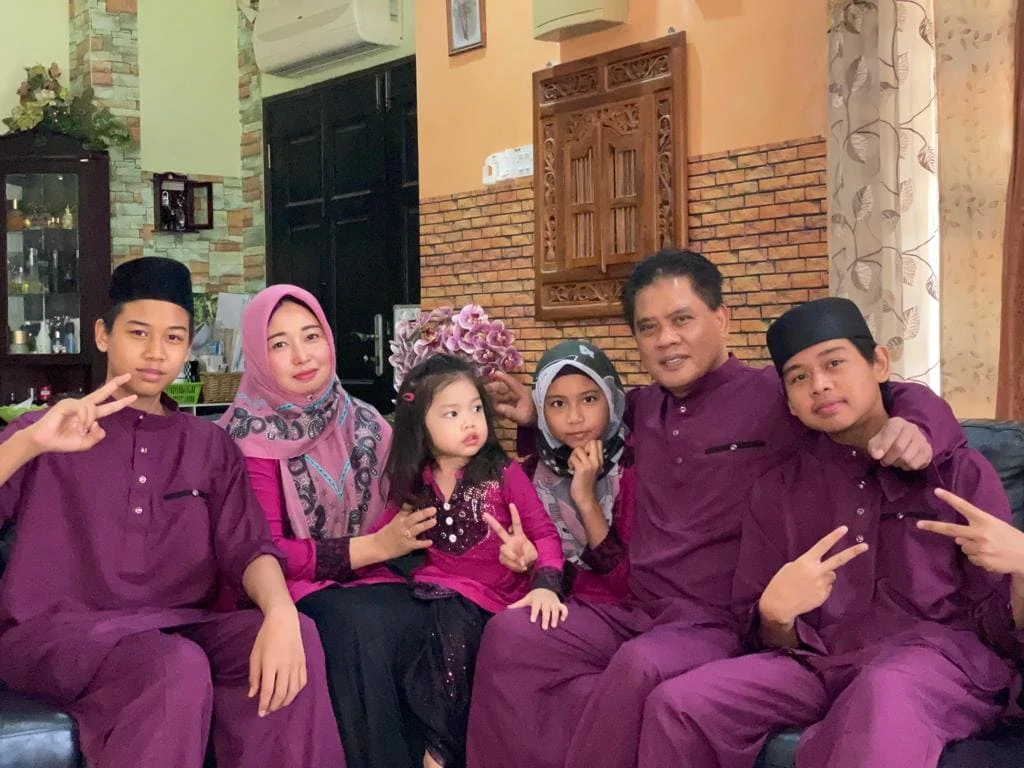 Rohayu is a proud mother of four lovely children.
She came from an impoverished family
Uprooted from Malaysia to reside in Ireland for three years
The trick is to steal snippets of time when the children are playing to study
Technology is vital in the current age, but always think about its function
Meeting up with Associate Professor Dr Sr Rohayu Abdul Majid is like meeting up with Aung San Suu Kyi. She exudes a calm, intellectual aura. Her eyes are kind, and the sweet smile on her face is disarming.
With such an outward appearance and demeanour, you wouldn't realise the trials and tribulations she went through as a peasant girl before becoming an associate professor of the prestigious Universiti Teknologi MARA.
Her story attracted me since she hailed from an impoverished family in the rural area of Kedah, or more accurately, Bukit Kayu Hitam. This is an undisputed statement that poverty is not an obstacle for one to be successful in life.
She juggled her higher education as well as her role as a mother to four lovely but hyperactive children. Her story is one rooted in patience, motherly love, sacrifice, and a certain degree of hilarity. Hence I simply could not resist placing her at the forefront of our collection of stories for the passing International Women's Day celebration.
No stranger to hardship
A turn through the pages of her childhood revealed that hardship was her constant companion, especially when she was the eldest daughter of the family. She assumed the role of mentor to her four siblings (all females) and oversaw their education. The importance of learning was sown into her family by her father, who bought her books and stationeries. He made her read and write at a very young age.
"My father recognised the importance of education since he was forced to leave school to help his father feed the family members after his mother died. Due to his sacrifice, his younger brothers could enrol into universities," Rohayu said, her eyes welling up with emotion.
Call it unfairness or whatever, but this is the vagaries of life. And it is this knowledge that drove her to succeed in her studies as she wanted to raise her family name to a respectable level. Besides, she wanted to break the stereotype that women belong at home in the kitchen. I could sense the fires of determination rising within her while she spoke.
When asked why she chose real estate as the subject of her choice, she smiled and said, "It is my childhood dream to make a park. It is a place where people can enjoy, rest and relax. I am still searching for a piece of land to be developed for the people. That was the reason I did my first degree in this discipline at University of Malaya."
The inspiration for the park came to her in a dream when she was very young, where she was walking in the darkness until she reached a beautiful garden. It made an impression on her since it was a recurring one. I asked her to envision this park she wanted to make, and she said it should be around 10 acres.
"People can come to relax and have fun in the wide open spaces. There will be homestay, restaurants and orchards within. Jungle treks meander around the place and a river flows through it," she said, voice filled with hope and passion.
An expert multitasker
Motherhood came earlier for Rohayu, who gave birth to her eldest son, Razin Anzuril Alif, while pursuing her Masters in Science Management at Universiti Utara Malaysia. "He couldn't drink any other form of milk as he would vomit," Rohayu said. Hence her parents brought the child to the campus during lunch hour, so she could breastfeed him.
Thankfully, the child-rearing work was done by her mother, freeing her to continue her education. However, all that was about to change when her husband decided to pursue his PhD at Ulster University, Northern Ireland.
Being an exemplary wife, Rohayu followed him along, bringing together her two children. During that time she also pursued her PhD at University of Malaya, which meant that she had to bring along all her PhD work to Jordanstown Campus without any help. "It's among the saddest moments in my life. My friends, the people that I knew, and my workstation at the university were gone," Rohayu said.
During the video interview, she seemed to look into a distant past. I could almost feel her thought process, picking through her bittersweet memories. A wide gulf now lay before Rohayu and her ambitions. She had no aid from her family, living an immense distance from her university and above that, having two active children in need of love and care. By then, Razin Afiqul Ammar was already born.
"The thing with children, you can't keep them inside for too long. They need to release their energy outside, or they will wreck the house later," she said, voice laced with affection at the thought of her children. 
Hence she brought them out to play on the campus ground, where they frolic about with their mini scooters. When the opportunity presented itself, she would write down her notes on sticky papers, then pieced them together to complete her PhD work. "The trick is to steal snippets of time when the children are playing to study," she said, flashing a wide smile. 
To cope with the amount of housework, Rohayu already has breakfast, lunch and dinner prepared during the start of the day. Even more challenging was the fact that she only made local dishes, such as Chicken Rice, Goat Curry, Bihun Soup, Sambal, Rendang and Nasi Briyani. 
I quizzed about the availability of ingredients and she said these were procured at the Asian market in Belfast. The yellow noodles that are aplenty in Malaysia are non-existent in Ireland, hence she substituted those with spaghetti. I smiled, being impressed by her resourcefulness.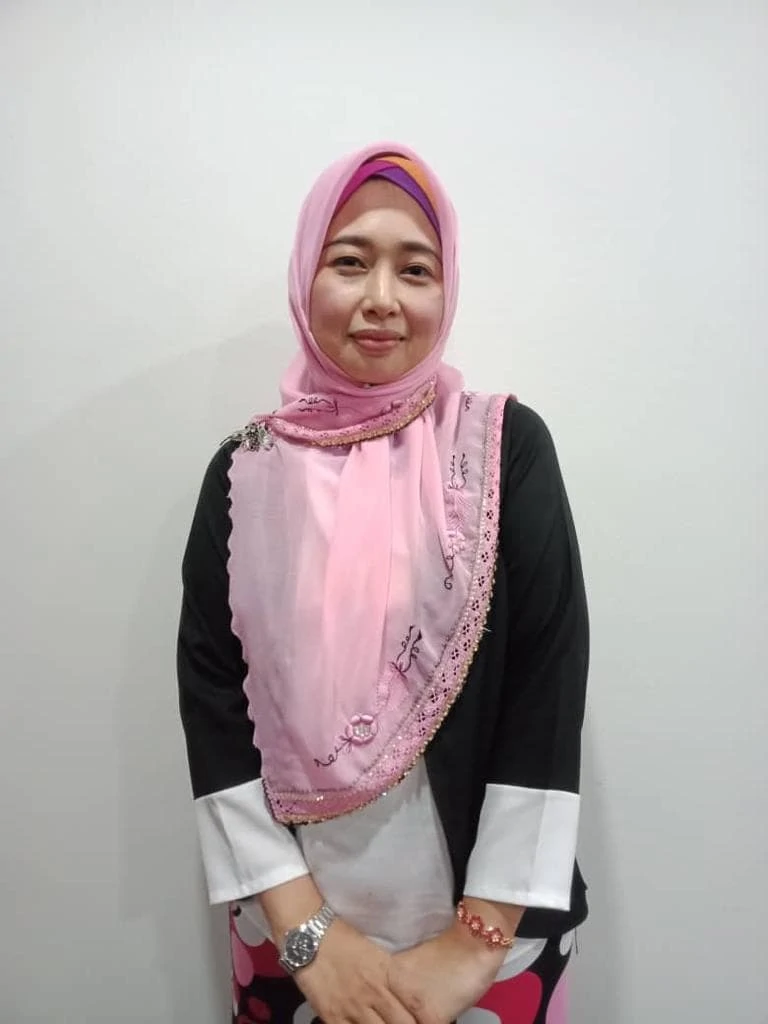 Rohayu makes juggling motherhood and professional career look easy.
"To a housewife, work is endless. We know not night or day," she said. Although it was couched like a lament, I feel that she carries her burden with pride. Her husband, Associate Professor Dr Sr Rosli Said, did his best to help out with the work, but the work pile from the university limited his involvement. When the going gets tough, she would confide with him about her problems.
For Rohayu, leisure would mean going out of the house for short moments to appreciate the flowers that bloom in the garden. She had little time for privacy besides the moment when her children were asleep.
As for Rohayu's assignments, she had them typed out electronically and emailed to the university. Sad to say, it diminished her learning process as the feedback provided was two-dimensional. Her stay in Ireland lasted for around three years.
During the Covid-19 pandemic lockdown, Rohayu, who worked simultaneously as a lecturer and housewife also had to cope with the new situation. The subject she taught, which was property valuation, required hands-on learning. Since face-to-face lessons were unavailable, she had to record the lesson beforehand.
"At the moment, I have two more children at home, Razinnahtul Amany Annur and Razinnahtul Arissa Aaira (the youngest). I can't record the lesson with my youngest daughter running about the house, so I waited for her to sleep to begin. The thing was that the video contains background noise of the cradle since I had to rock her to sleep," Rohayu said with a laugh.
Another involved her moderating an online forum, during which her daughter happened to be singing behind the scene. The audience, of course, could hear her voice. One particularly memorable event was during an online video audit that she was conducting.
Her youngest daughter interrupted the session by throwing a soaked teddy bear at the laptop screen. Rohayu had to sundry her laptop moments later. Awed by the obstacles she seemed to surmount effortlessly, I asked if she had some advice for the younger generation, especially the girls.  Reflecting on the current situation, Rohayu believes that technology is important, but our focus should be on the function of technology.
"We must not misuse tech, especially the social media platform where people freely share information. Nowadays, there is a lot of information available, so we need to find the right channel for this," Rohayu said. Also, she pointed out that people need to be up-to-date with the latest tech concerning their field of profession. 
"We cannot wait for change to happen, then start preparing for it. We must always be ready," Rohayu said. Towards her daughters, she said that time needs to be utilised properly. "Don't waste time. Use the available time to improve yourself instead of indulging in video games."
Looking for more related article? Check them out here: